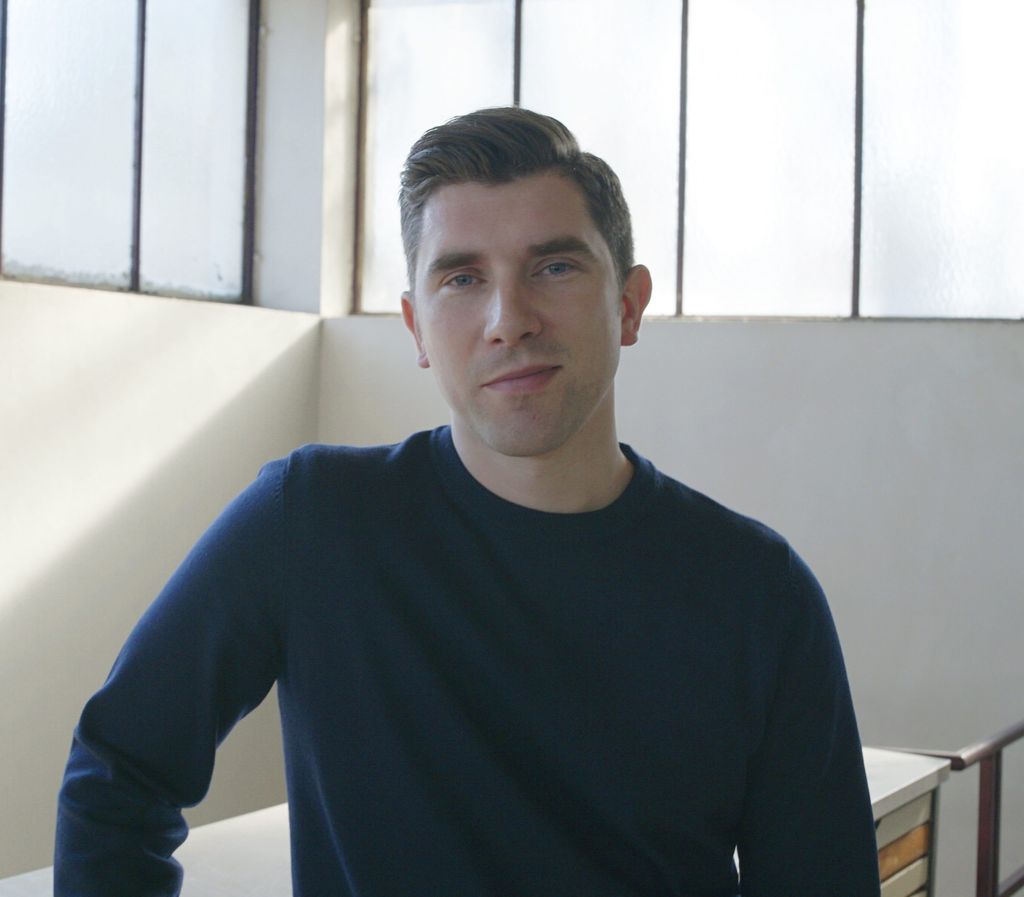 Launching a line of high-quality sneakers made out entirely in Europe with a strong sustainable mindset is what the designer Nicolas Lavigna had in mind when he created NORM in 2019. He did, in fact, rise to the challenge of finding his own niche within a competitive sneaker market, despite the side effects of a global pandemic and the difficulties that any young brand faces within today's complex fashion and retail landscapes.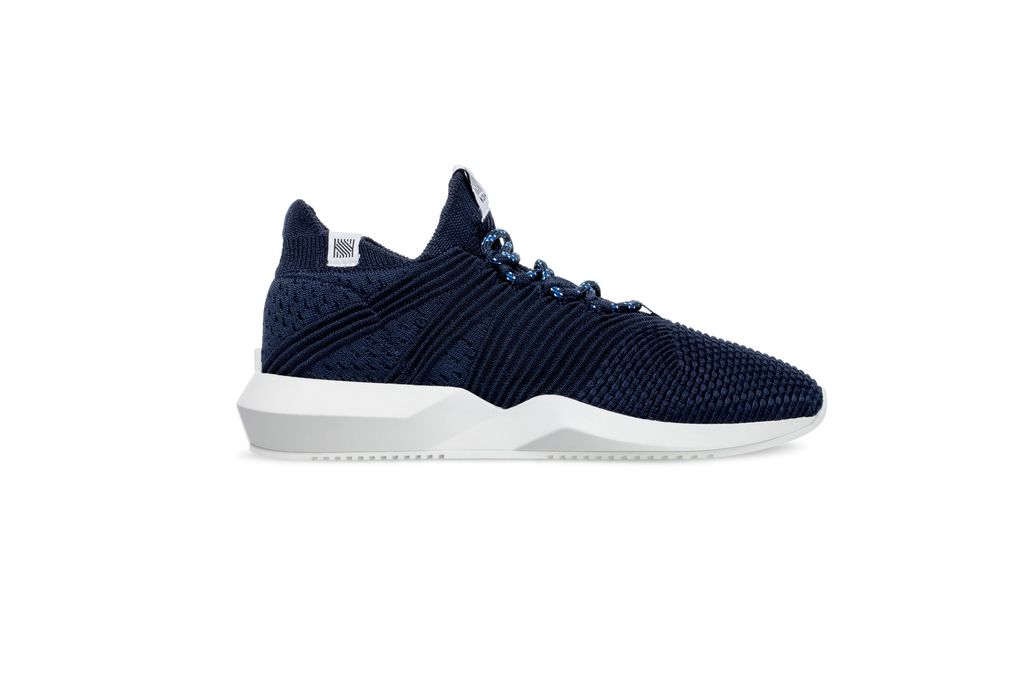 If Lavigna is passionate about shoes -and producing the best product he can- he's also a firm believer in protecting the environment and favoring European manufacturing and know-how, as opposed to Chinese production, which most high-end brands embrace for their sneaker lines.
We caught up in Brussels with the talented designer to discuss his sales strategy for NORM, how he financed his first production batch and why his sneakers are refreshingly affordable.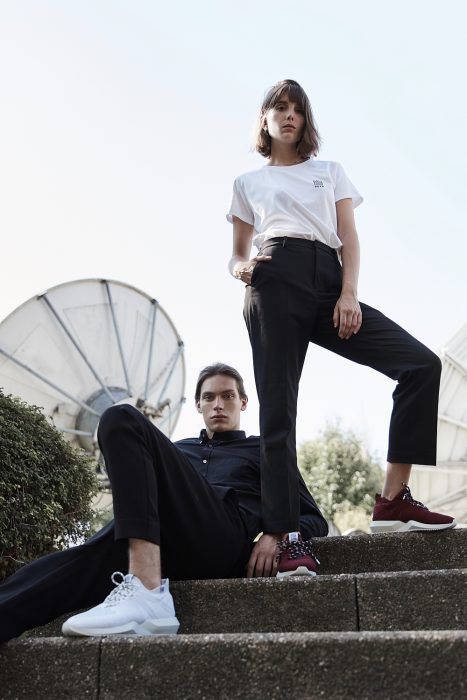 What is your strategy for the brand in terms of international sales?
We had our online store set-up and also decided to take part in an international fair for the first time this year. We picked Pitti Uomo in Florence as it is good in terms of visibility and also attracts a demanding -and educated- international clientele. I guess being accepted to show at Pitti also demonstrates that we are on a certain level, not only in terms of product quality, but also in terms of innovative practices.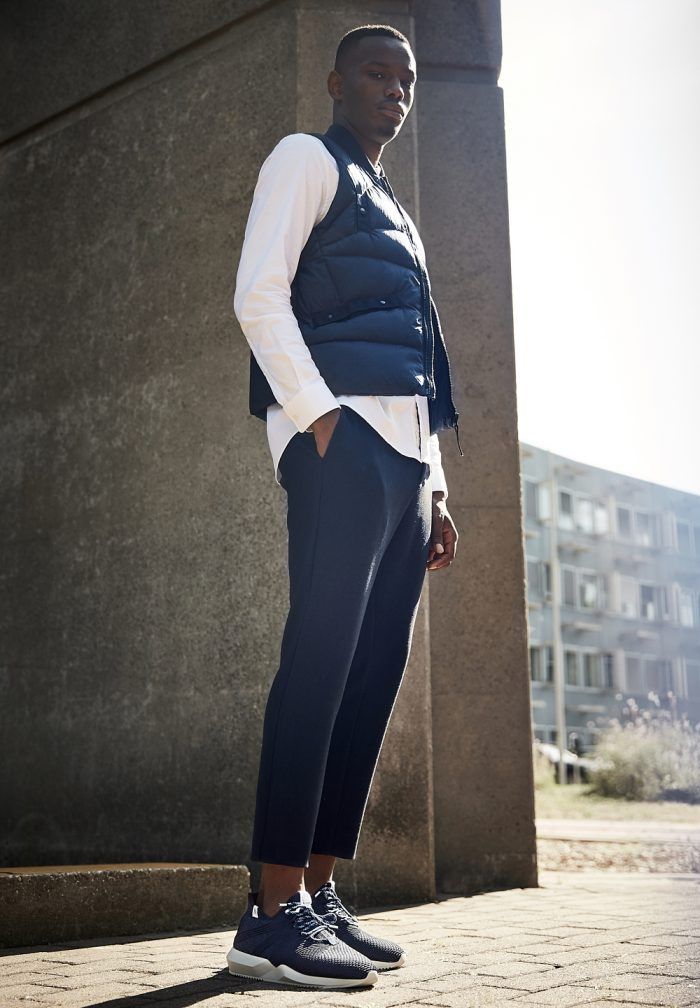 I guess the golden age of trade fairs is long gone, even though there are still relevant ones within Europe.
That's one of the problems when you are a young brand. You need to position yourself well and make the right choices in order to attract potential clients who will actually get your brand. Many brands make most of their business online today, so I would say that trade shows are more of a PR operation in the end.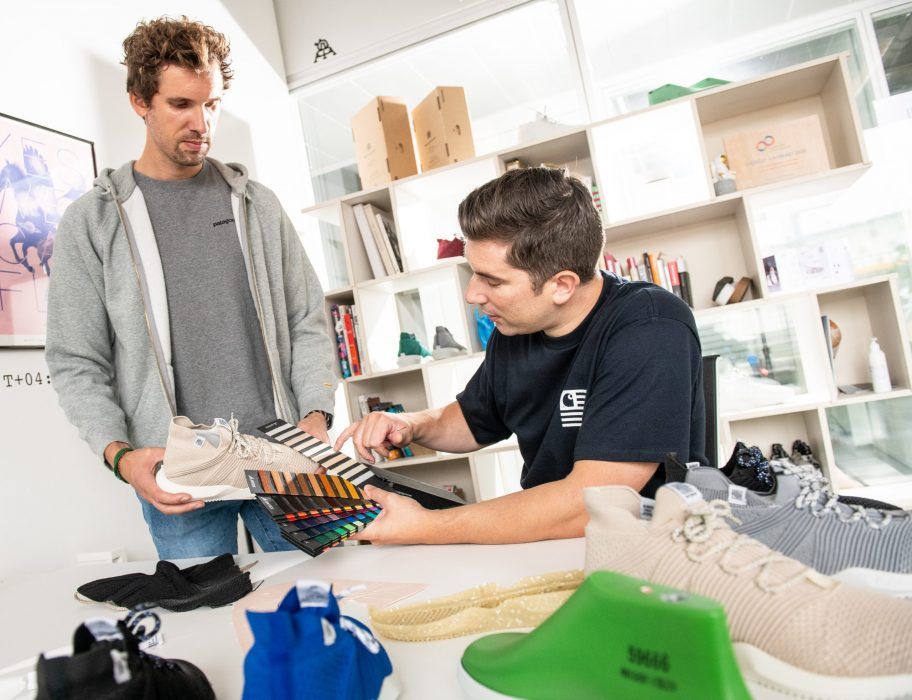 Why and when did you launch NORM?
NORM was created with my partners in 2019. I have been passionate about shoes for as long as I can remember and was already sketching soccer shoes and sneakers when I was a child. It's something I've never explained, nor analyzed. My parents did not have creative jobs themselves, but my grandparents owned a small clothing store where I would hang out after school. I guess it educated me on certain areas of fashion and retail as well.
I then studied Industrial Design at La Cambre in Bruxelles but soon realized that I was not going to design furniture after graduation. In the meantime, I had elaborated a portfolio including new concepts on sneakers, which I sent to selected brands. I worked for FEIT in the US as Design Assistant and eventually started working for other brands as well. Today, I still freelance with different brands alongside my work within NORM.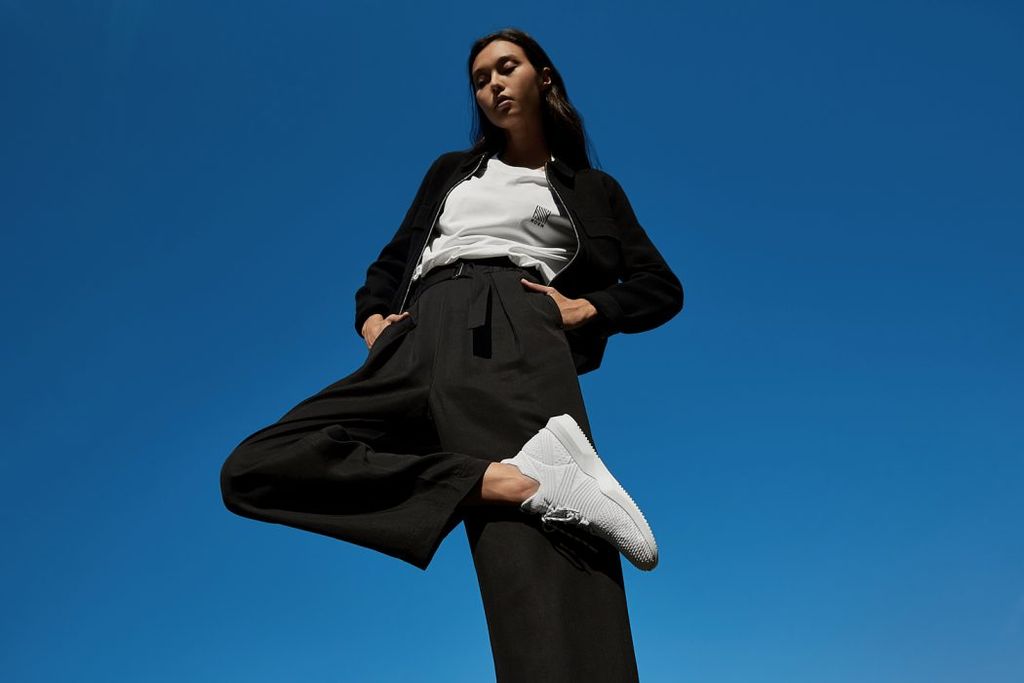 What can you tell us about the sneaker industry today?
When I was looking to launch a new line of sustainable sneakers and checking what was available on the market, there were always some elements missing for me. My two partners and I launched NORM bearing in mind we wanted all components to come from Europe, and manufacture every shoe there as well. That was really challenging, because some of the machines you need to make these sneakers are pretty much only in China, so we had to spend a long time finding the right manufacturers. I have an affinity with luxury and want things to be on a certain level.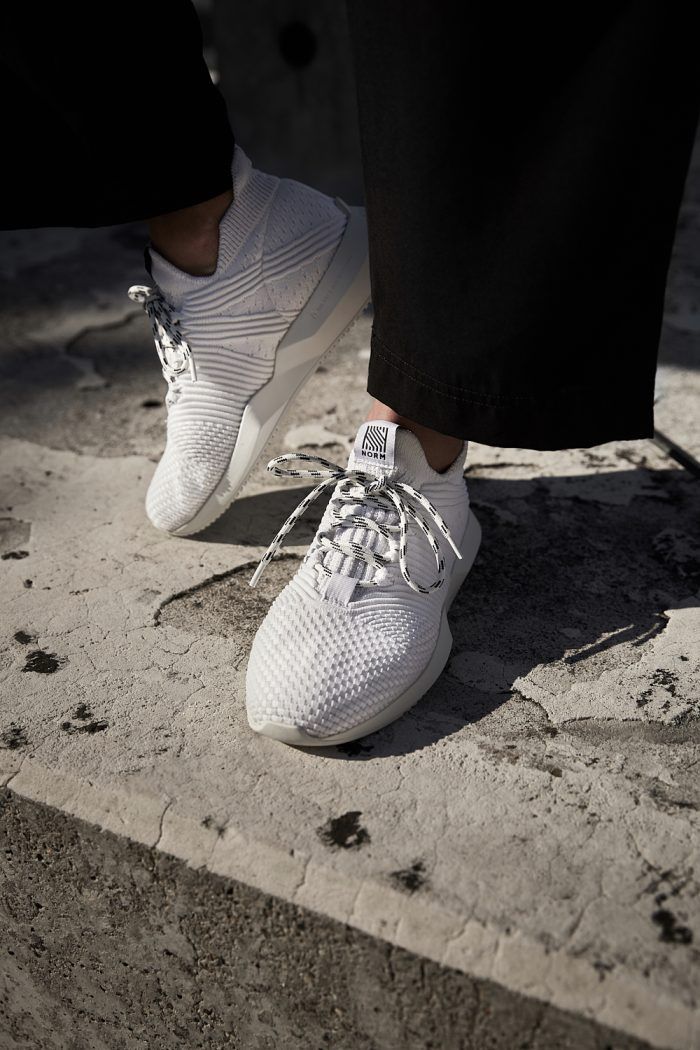 How did you find the capital?
We used crowdfunding at first, which helped us finance our very first production.
When did you start selling  your first sneakers?
We were supposed to deliver our first orders in October 2019, but had some issues with the manufacturing, which delayed those deliveries. A lot of factories will tell you they can do the things you want, and you quickly understand they are not capable of making them happen. Thankfully, we had some online sales already during the first months of the pandemic.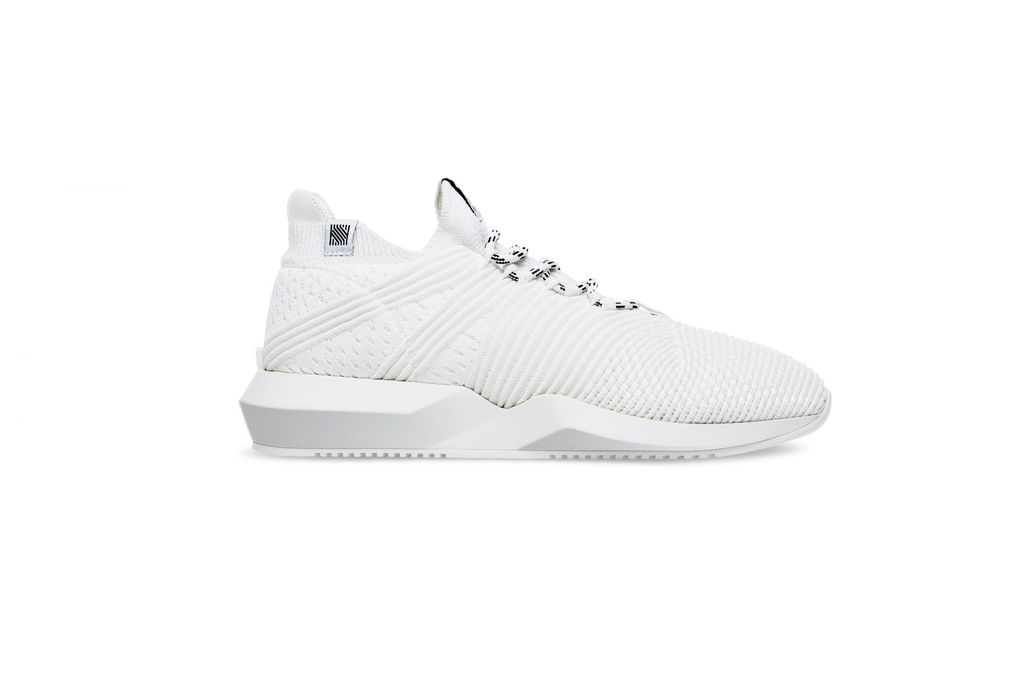 How do you manage to keep your prices affordable? It's not uncommon to see designer sneakers priced around €900 today.
We want our friends and the people we know to be able to afford our sneakers. When a luxury brand makes sock sneakers for instance, their margins are so high that most people would be sickened if they found out what the true costs are. Another thing is that every influencer wants to have a sneaker line today, thinking it's an easy way to make money. In reality, it's really hard to make it happen and have a design that is new and distinctive.
What would you say is missing on the market then?
I think authenticity is lacking today. I don't mind Hermès doing sneakers for example, because there is still come craft involved, and they do use the best materials. You couldn't say the same about other so-called luxury brands.
Unfortunately, the same thing is happening within fashion today.
Absolutely. Our role as designers is also to educate and inform our clients so that they know what kind of quality they are purchasing. Even someone who made the most luxurious t-shirts in the world, using the best cotton yarns available, should never come up with a retail price of €500. That's just ludicrous !