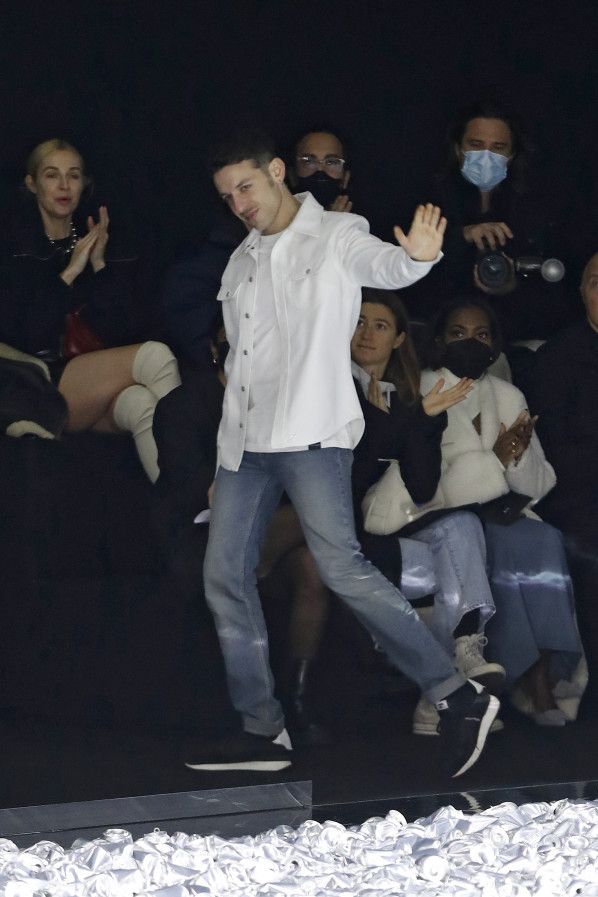 It seems that fashion can't get enough of Belgian designers at the moment, and several prominent international brands have given their creative direction to designers who happen to be former graduates of renowned Belgian schools, such as La Cambre Mode[s] for instance.
That is true of Nicolas Di Felice, who was recently offered to take over Courrèges and make it relevant for a younger and broader audience. Praised as a true modernist and visionary designer, André Courrèges passed away in 2016, leaving an important legacy behind. Reducing his work to space-age clothes and avant-garde gestures is a gross simplification, and Courrèges' work is actually much more complex than it seems.
We caught up with Di Felice just before Paris Fashion Week to talk about Courrèges' relationship to the body, Belgium's darker side and how he sees Charleroi, the town where he grew up.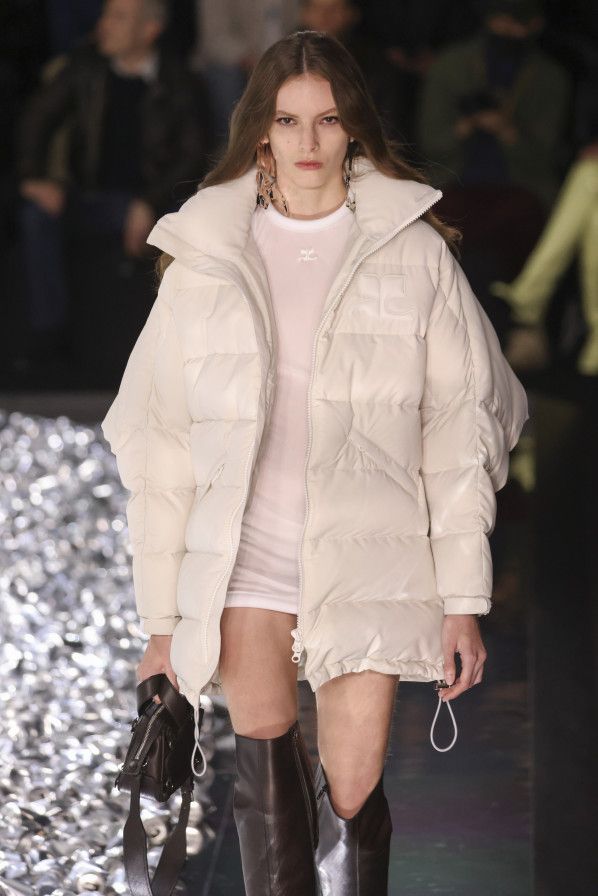 How are you feeling now after a few seasons at Courrèges?
I'm pleased with the way our collections have been received. Things have been happening quite fast, but our teams are getting bigger. I'm currently working on the fashion show, which will be showcased at the beginning of March. I think it will be bolder than what people expect, and a step forward for the brand in general.
How would you describe the relationship André Courrèges had with sexuality and the female body?
This is a very interesting question for me, and I don't think I've been asked about this before. We have an incredible archive in-house, which we started reorganizing, and you really see that things start changing in 1964. Before that, Courrèges was still heavily influenced by Balenciaga, but from 64 onwards, the female body starts to appear in his pieces, albeit in unexpected ways and places.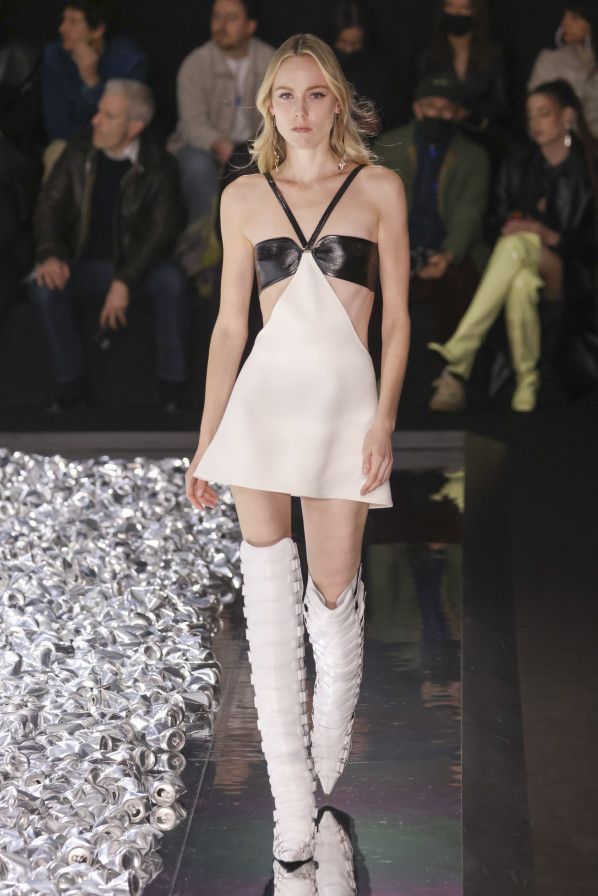 It's true that his take on sex was never obvious or in your face. His clothes were daring that way, but there was also a sense of abstraction at play.
Yes. The 1960s were a defining decade when it comes to sexual emancipation and feminism, as well as gay rights. I think his work at the time was bold and risky, too, but there was no perversion either. Even we he did transparency, cutouts and mini-skirts, the attitude of his models was not overtly sexual. It was more about playfulness and seduction in my opinion. 
How does his take on eroticism inspire you?
In my work, I'm all about contrasts and embracing extremes. I can be intense one moment and tender the next. I love listening to classical music and industrial techno. And I like Peter Knapp as much as Robert Mapplethorpe.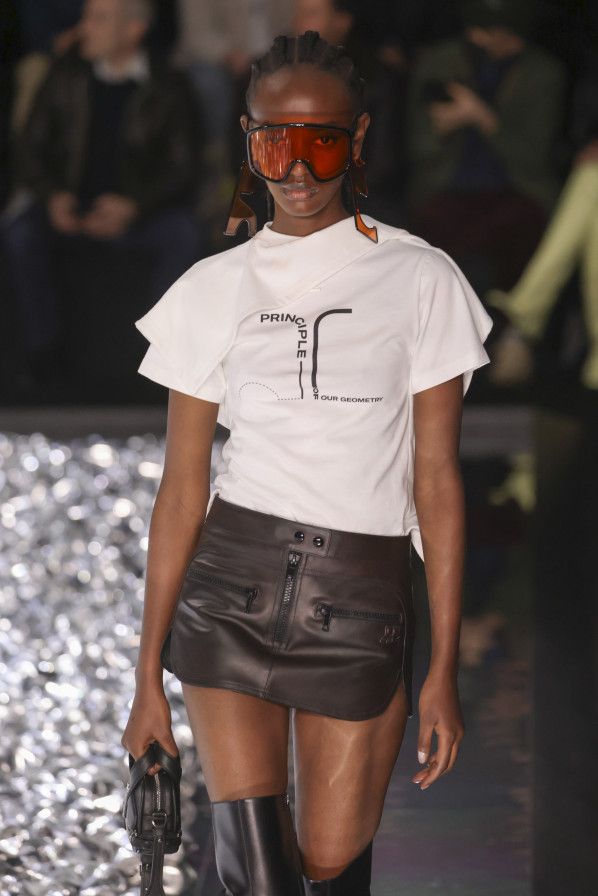 How does this love of contrast translate into your collections?
You will find our double heritage crepe and PVC used in the same season for instance, and I like mixing something man-made with something that feels more Couture in that sense.
It's interesting, because there's a feeling of darkness in what you do that I recognize in Belgium. Beneath the humorous façade and surrealistic cliches, there might be something more sinister lurking under the surface.
I'm not sure that you could call it 'darkness', but for me it's more about a certain kind of energy and intensity. I grew up in Charleroi, the 'dark land' by definition. We played around coal as children, and Charleroi is definitely black in my mind. I went out a lot when I was a teenager in Belgium and the night inspires me, too. When I went from living and studying in Brussels to the Rue du Cherche-Midi in Paris working for Balenciaga, that was a real shock for me in terms of culture. In that sense, people feel my roots within the work and they probably understand where I come from as well. It reflects my own journey as an individual and a designer, too.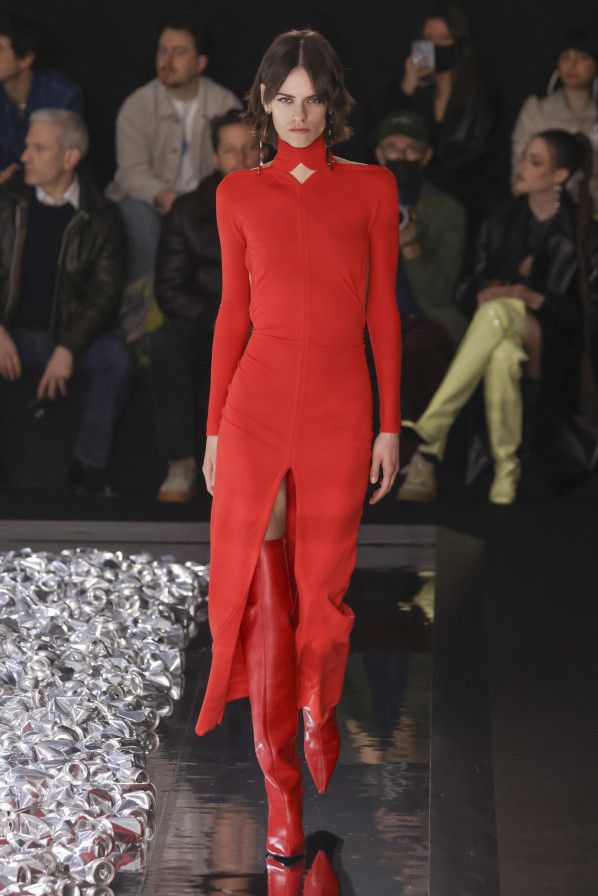 Perhaps Belgium is also about presenting the truth and not embellishing things too much.
I agree completely. Maybe it's harder in Belgium to conceal where you are from or there is simply no desire to try and pretend to be someone else. That longing for honesty is surely something I share with the culture and I'm proud of my roots in that way.
What do you think 20-year-olds think about the brand? Do you see a new generation embracing Courrèges?
The amazing thing is that it's happening as we speak. I guess the simplicity of the brand and its directedness speak to that generation. At the end of the day, Courrèges stands for a clear vision and there is no pretense. It is what it is, and I think young people appreciate this, because our key silhouettes and products are not difficult to understand. Of course, we were also lucky that celebrities decided to choose the brand and wear it on different occasions, which really increased our visibility and gave the brand a boost.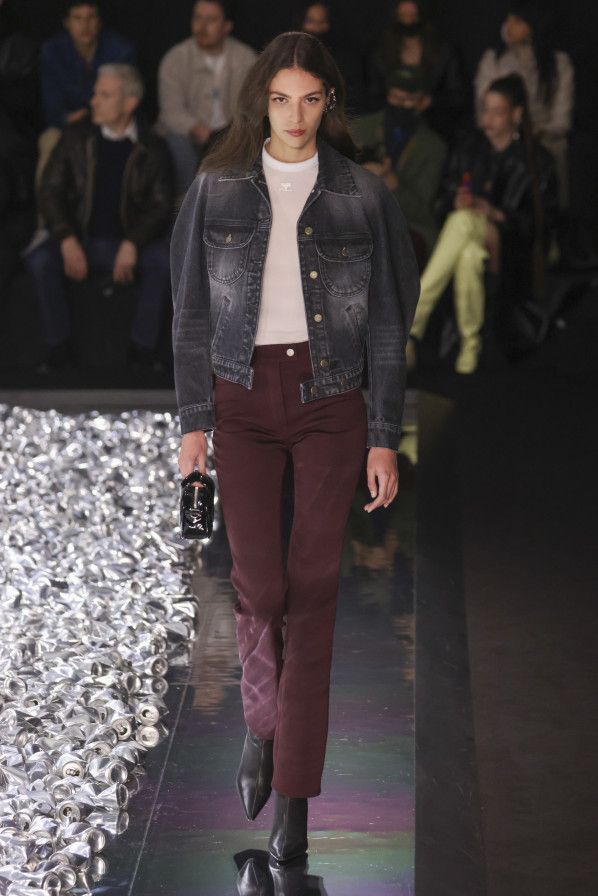 Storytelling is key for brands today, whether they are independent or part of bigger groups. In your mind, what are the values of Courréges and how do they affect the way the brand communicates?
My message is expressed through the design of my pieces first, even though we communicate online and don't shy away from strong statements. When it comes to communication, there is no plan nor strategy there. I only pick things that I find beautiful, and which appeal to me on a visceral level, but it's true that I like showing couples and things that would be considered ordinary. What's the point of designing clothes if nobody wears them? This idea of reality underlines my work, as well as the way Courrèges communicates to its global community.