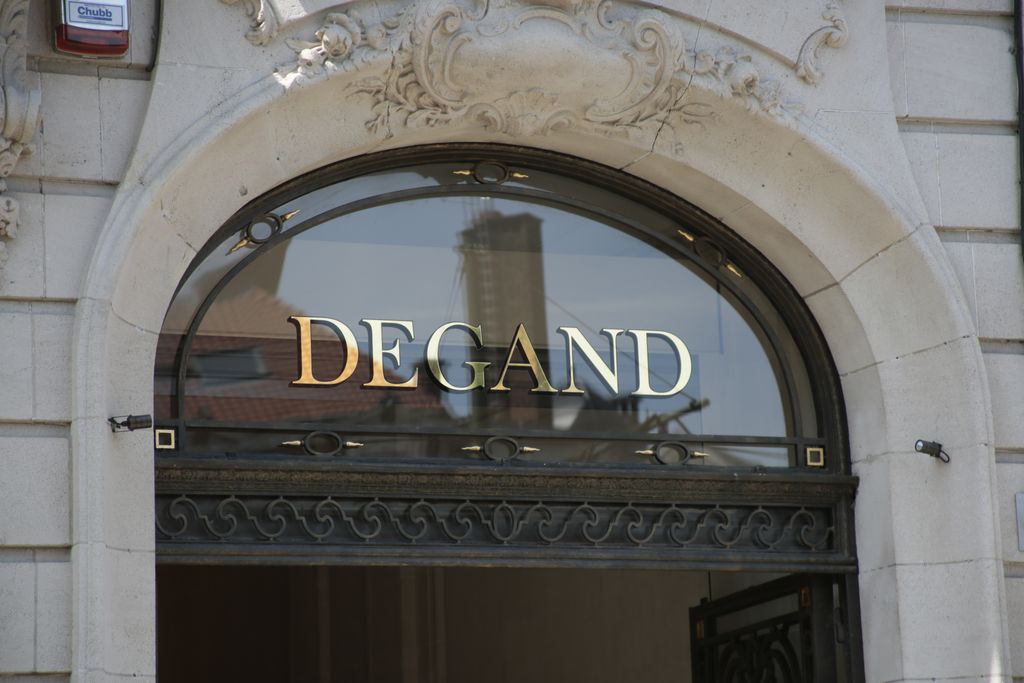 Ever since opening Maison Degand on Avenue Louise in 1983, Pierre Degand has been perfecting the art of daily -and occasion- dressing for many types of men, sharing his unique taste and sense of refinement with a demanding and discerning clientele. In many ways, Maison Degand has never been about fashion -and Degand himself clearly despises what he refers to as 'fake luxury'- but a certain vision of elegance and how men should dress instead, remaining respectful of themselves and others at once.
Whether you may -or may not- adhere to Degand's codes and his approach towards menswear, one fact is undeniable: the Belgian entrepreneur has been completely focused on his signature style and honed it over the years, resisting fads and temporary trends. In conversation, he comes across as a passionate and instinctive man, which makes him opinionated and truly inspiring. Degand has stuck to his guns -and values- for over 4 decades now, and he clearly knows what he's talking about.
In this candid interview, he recalls introducing brands no one knew about in Belgium beforehand, in what ways he created long-lasting relationships with his clients, and how he sees Maison Degand's future over the next 40 years.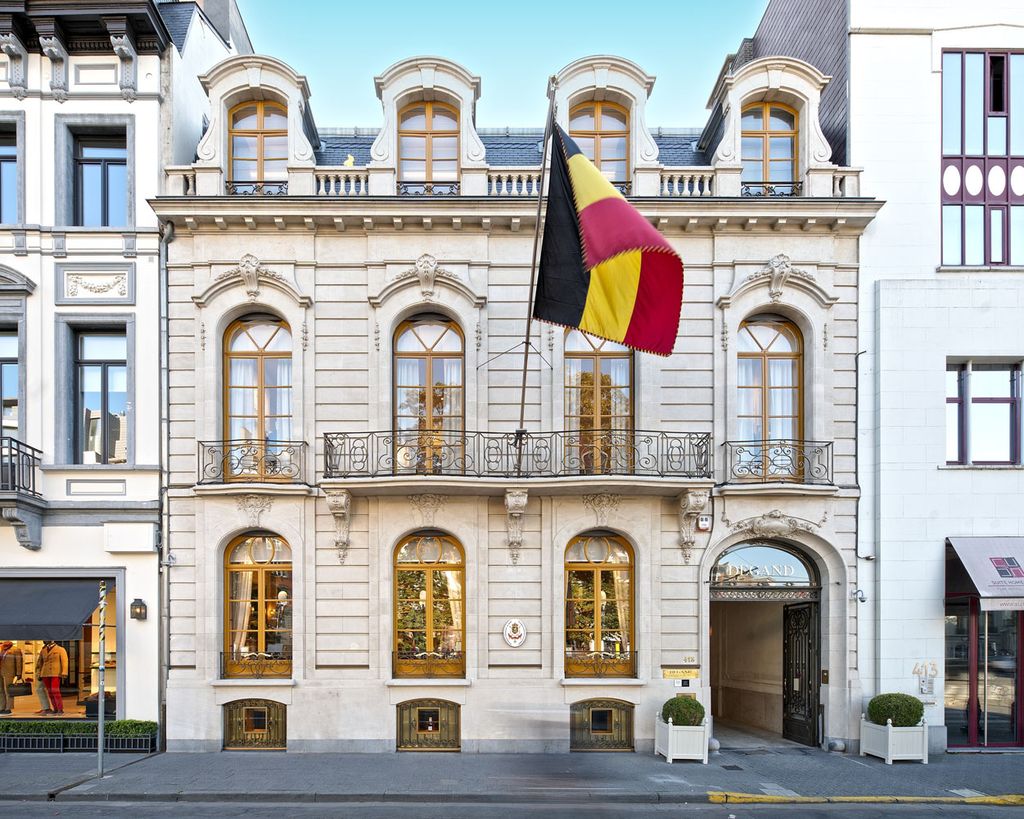 You were 28 when you opened Maison Degand. Were you aware of the risks and challenges ahead?
Of course not. At that age, you're not aware of those things. I simply went for it.
Was Avenue Louise as popular as it is now?
IT wasn't. Of course you had certain stores that were reputable, mainly within Galerie Louise. At the end of the Avenue, where I decided to open Maison Degand, there wasn't anything of interest. It was a bit of an odd spot to open a store that size.
Does this mean you've had to grow your clientele over the years?
Definitely. This is quite an imposing building, and it still impresses people to this day. At the same time, my mother was making made-to-order womenswear on the coast and had faithful clients, which certainly helped.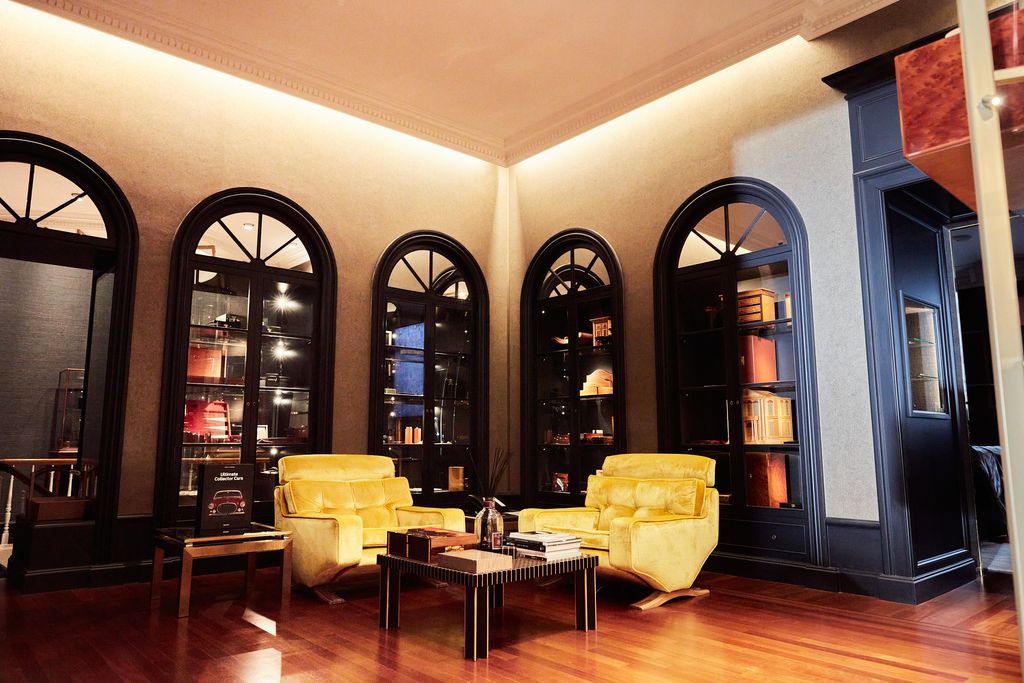 Did she pass on that sense of elegance -and sartorial passion- to you?
I don't think elegance is something you can pass on. Elegance is innate, but at the same time anyone can learn how to improve on dressing themselves. You can be elegant wearing casual sportwear, it's not just about clothing, but your own charisma, too. Elegance for me is about showing respect, not only towards yourself, but also towards the people who are part of your daily life. Dressing elegantly can never be ostentatious.
What do you deplore about the way men dress nowadays?
For the sake of comfort, men have been wearing horrible clothes lately, which do not fit them at all. I've got nothing against sneakers, but what I cannot stand is fake luxury, and seeing how much so-called 'luxury brands' charge their clients for poorly-made suits. My job is to educate clients and make them understand what true quality is. And this has nothing to do with overt branding.
Who do you think is responsible for the informal fashion men tend to favor?
I'd say Steve Jobs. We all know what he wore, despite his power and influence. He was the first man of his caliber to renounce tailoring and formal dressing. Strangely, since the pandemic, there's been a return to suiting and ties. There are a few men who want to be different from others working in their companies, so the more casual everyone gets, the more they will feel like wearing a tie. Personally, I wear a tie every day, except on Sundays.
Do you offer made-to-measure suits and shirts?
Yes, and there's definitely a client for that. We have wealthy customers -which I will not name- who appreciate the luxury of a handmade suit. True luxury is in fact about the experience of how something high-quality -and cut to your measurements- makes you feel when you put it on. That's what luxury is: a pleasure only the wearer can understand. Another thing is that true luxury is what can always be fixed or repaired. Some of our customers will come back to us asking to refresh some of their beloved pieces, which we can do, given the original quality of the garment.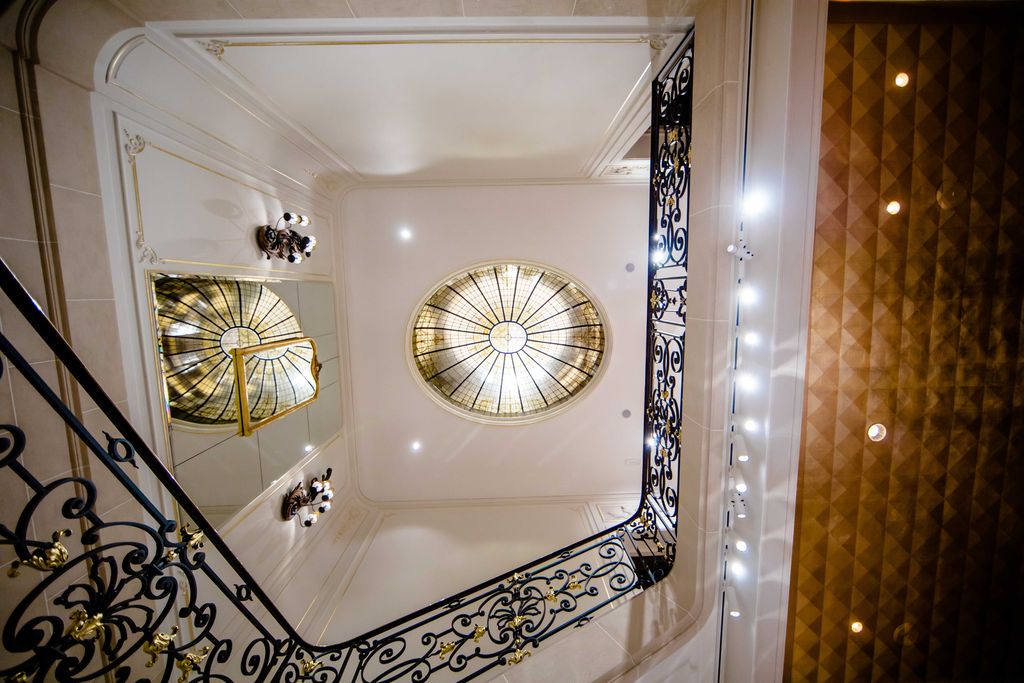 You've introduced brands to the Belgian market that became globally famous. Can you tell us about a few of them?
Acqua di Parma is one of them. I discovered it in Italy and brought back a few bottles for my clients. It was a fresh and elegant fragrance. Tod's is another one of those brands, which of course today is everywhere. One of the perks of my work is to keep searching for new suppliers that no one else knows about, and after 40 years, I can say I have a pretty good knowledge of the best Italian brands and menswear manufacturers.
I remember we met for the first time at Pitti Uomo in Florence. Do Italian men pay more attention to what they wear than Belgians?
They are definitely dressier than the French for example. Arnys, which was similar to Maison Degand, closed down in Paris in 2012, and it becomes harder to find stores like those now. What is unique about Maison Degand is the level of service we offer. Some clients do not even come to the store and get clothes delivered to their homes directly. This gives them time to make their selection and send back whatever they don't need.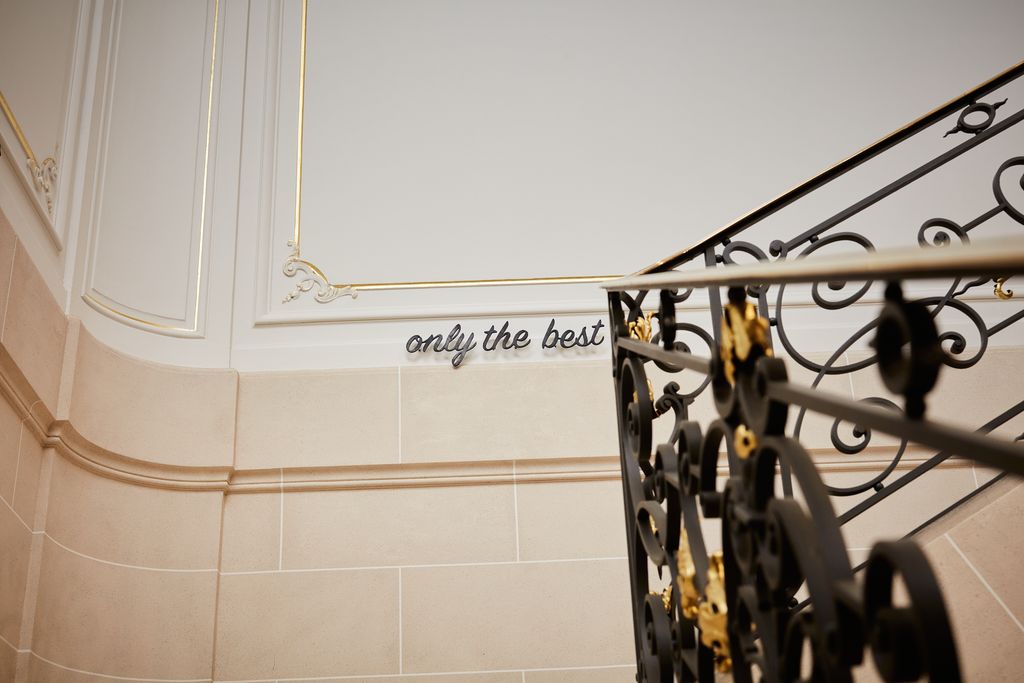 How do you envisage the next 4 decades of Maison Degand?
I will be turning 70 this year and would like to meet an investor who could understand my philosophy and eventually take over. It would need to be somebody younger who happens to share the same values. There are still many projects I want to finalize, such as our restaurant for instance. Maison Degand is a complete lifestyle, which in the end does not limit itself to clothes.