The European Commission invites you to be part of the second New European Bauhaus Festival. The event will take place in Brussels in April 2024, accompanied by independent Satellite Events across European Union and beyond.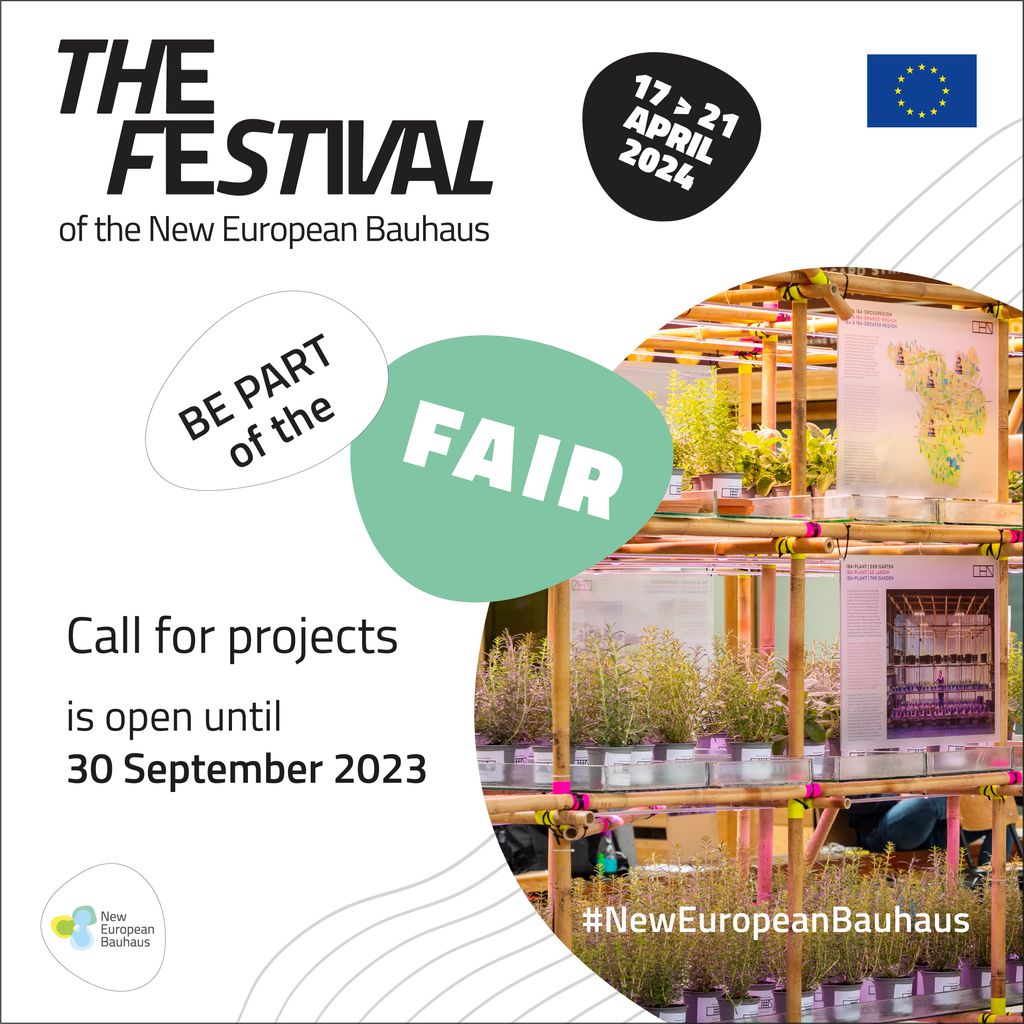 Resources for all
With the working title "Resources for all", the Festival brings together innovators, creators, scientists, people, and collectives from all walks of life to debate and shape our future that is sustainable, inclusive and beautiful. It will explore topics such as shelter and living environments, land and water, fashion and human wellbeing in light of the changing environment.
The Festivals programme will span four days across four tracks of activities:
Forum – a platform for engaging discussions and the exchange of ideas surrounding the New European Bauhaus.
Fair – a laboratory and exhibition highlighting projects and prototypes that align with and support the core values of the New European Bauhaus.
Fest – a celebration that unites culture, art, and conviviality, serving as a moment of collective rejoicing, honouring freedom of expression and embracing radical, innovative, and disruptive ideas and visions.
Satellite events: events and initiatives organised independently in Brussels and beyond, with core activities in line with the New European Bauhaus values.