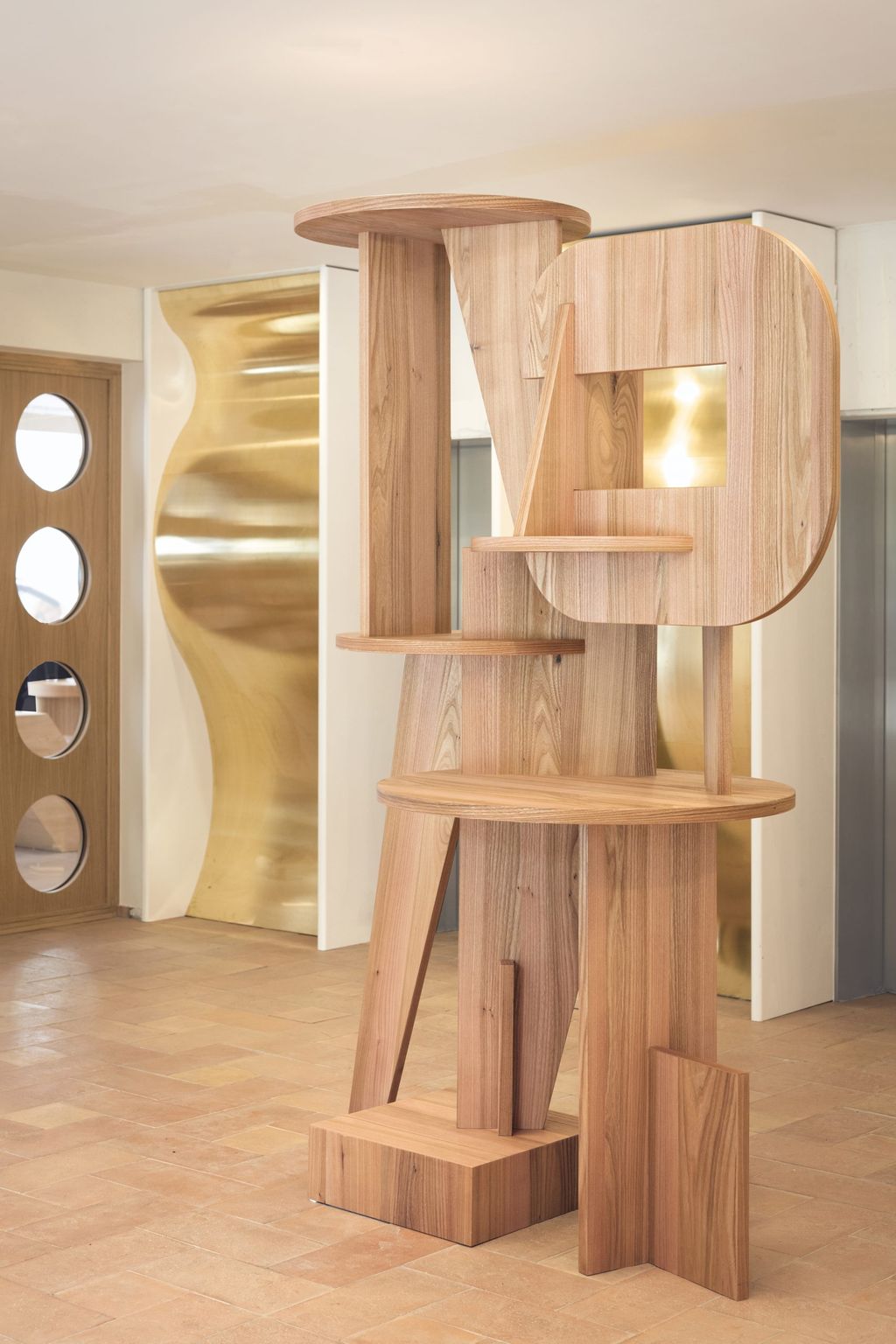 Named 'Designer of the Year' and lauded at the 'Please Have a Seat' event exhibition at the Interior Design Biennale, interior designer Sébastien Caporusso is celebrating this recognition today.
He made his name designing furniture and creating unique interiors for various private projects overseas, as well as in Spain and Italy, and co-working spaces in the heart of his native city, Brussels. The designer is committed to artisanal production methods and uses sustainable materials to create beautiful aesthetics that evoke the peak of the Modernist era.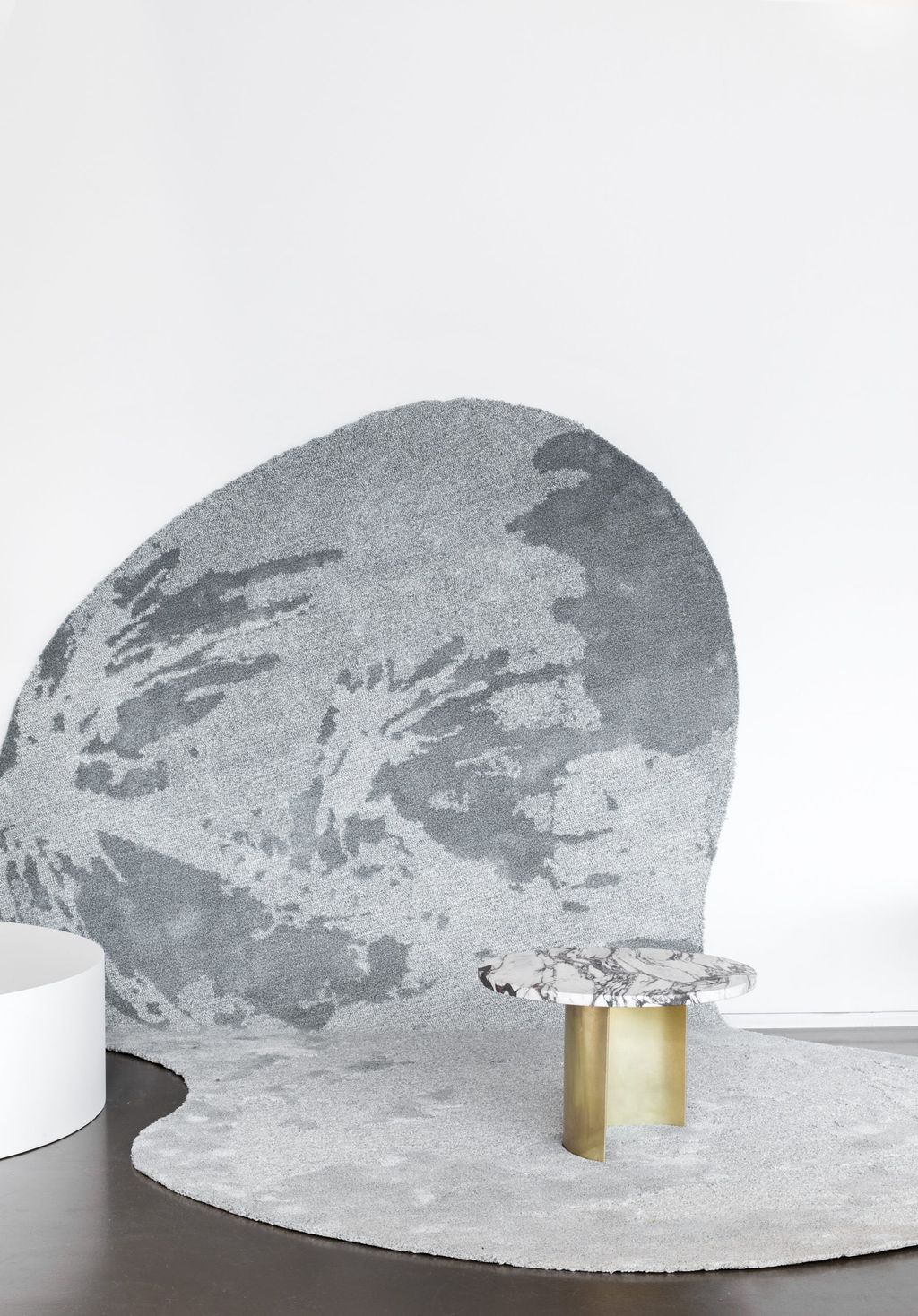 How was your passion for interior design born?
When I was young, I was curious about the world of art and construction and the opportunity to straddle these two worlds by creating furnishings and spaces. I quickly created my own world. When I was studying, I collected objects and materials from both of them. 
What did you learn at the CAD (College of Art & Design – Brussels) when you were training there?
That school has an interesting monitoring programme, which oversees students in the professional sector. Very soon, we found ourselves in the real world. I was free to choose my own internships, which allowed me to apply to international companies. As a result, I got work experience in Japan, Hong Kong and New York, as well as several cities in Europe, which opened me up to other cultures and allowed me to observe and learn about different methods of creating interior design and furniture around the world.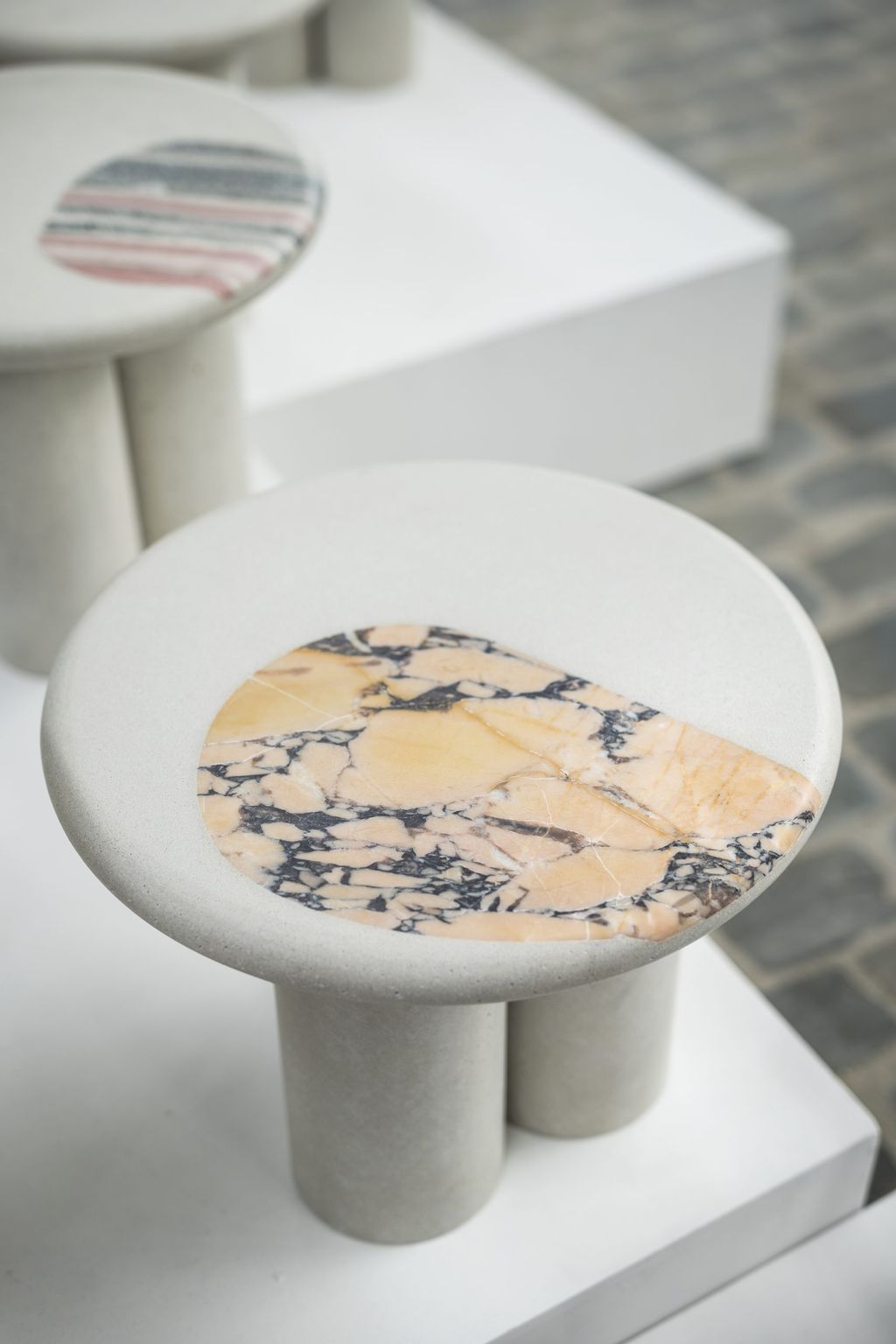 What did you take away from these international exchanges?
Respecting traditions and being innovative at the same time, while relying on local expertise and working with craftsmen who are located near the end client. I learned that consistency, in terms of both style and design, depends on that respect.   This way of thinking and designing is still part of my practice. I was particularly inspired by Japanese architecture, especially the way materials are assembled and concrete is handled; a combination of minimalism, precision and a tribute to the material nature of things. Japanese architects and designers know how to streamline needs and leave room for industrial materials and nature at the same time.
What does the team you work with on your various projects look like?
I collaborate with building architects, engineers and, for large-scale projects, other interior designers; otherwise, when I'm creating a single piece of furniture, I mainly work alone. I'm often able to create designs, draw up proposals, manage follow-ups and have discussions with clients and craftsmen by myself. For furniture and unique pieces, I develop the prototype myself. I go straight to the suppliers and specialist manufacturers.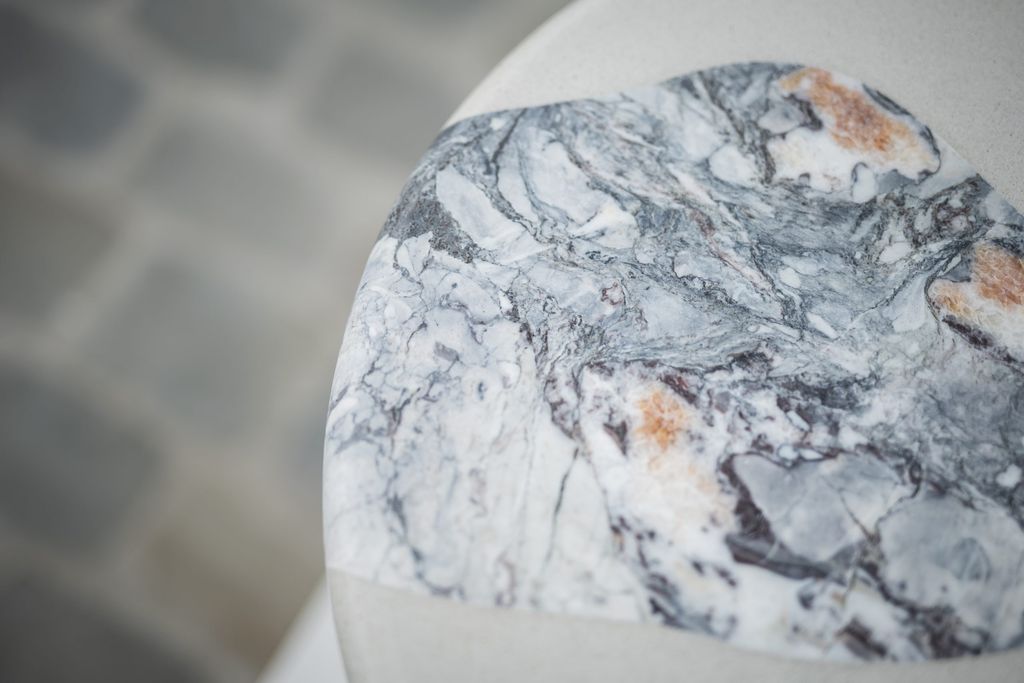 Your creative process is tinged with Modernism. What about it inspires you?
What interests me about Modernism is the streamlined spirit, the focus on what's essential and the central, often noble, role afforded to materials. Modernist constructions, their understated, clean structures and their various interwoven materials (concrete, natural stone, wood and metal) speak for themselves.
What other eras interest you?
I live in a house in Brussels from the end of the 1920s and I'm currently working on a renovation project from the 1930s. During this period, architectural details were more lavish than the Modernist era and decoration took centre stage.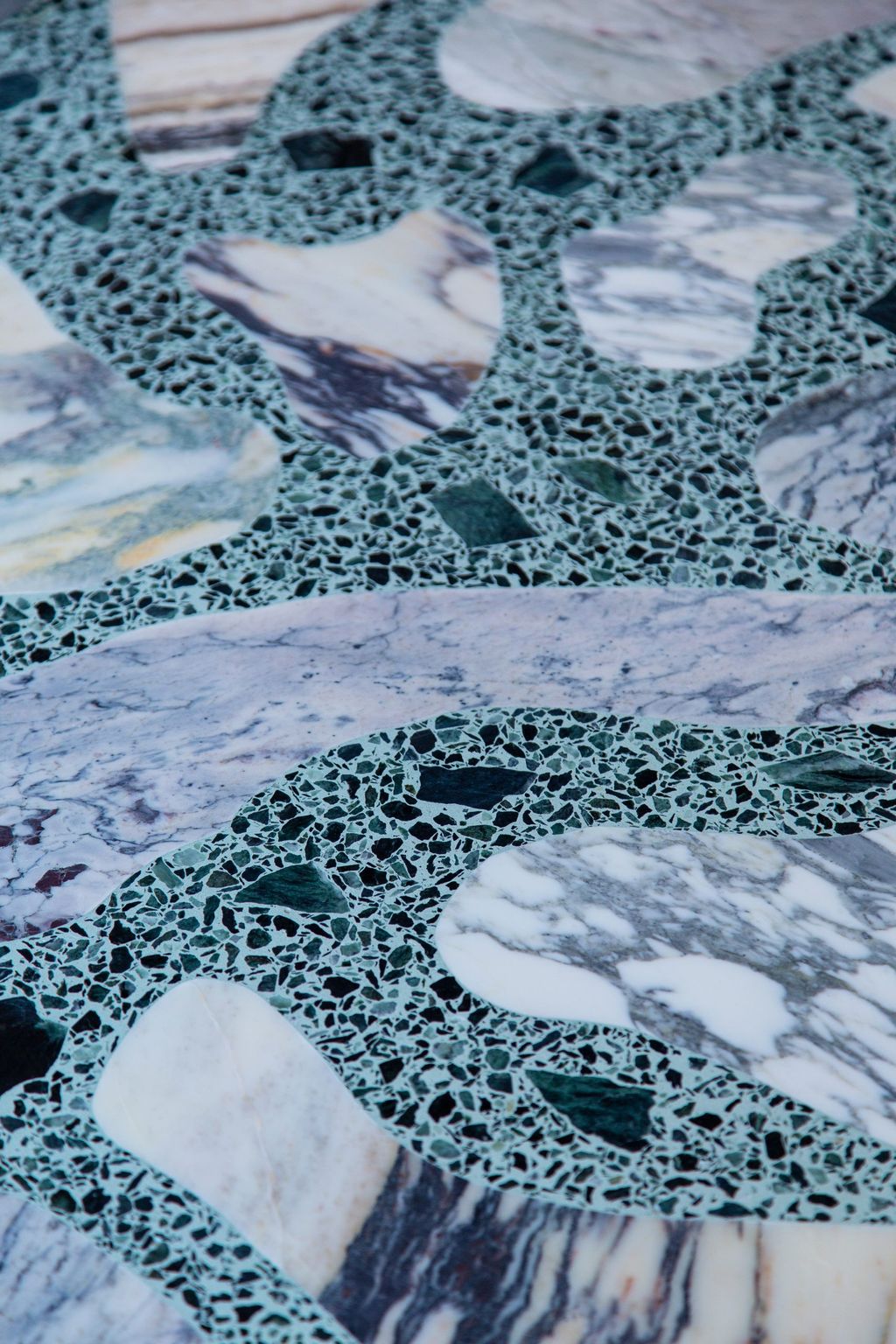 What have you learned since you began?
Ceramics have been playing an increasingly significant role in my work for the past two years. I like to go the extra mile and clay allows me to do that: to give life to unusual shapes, with glazes or without, when designing everyday items. The Japanese spirit of assembling materials always inspires me and the method of working with wood, which is handled as a block with geometric cut-outs, or mixed with valuable materials like leather, has also become a big part of my work, which, up until this point, has focused on raw, mineral-based materials, such as natural stone and concrete.
How did you react to the freedom that the Silversquare co-working brand gave you when developing their spaces in the European quarter of Brussels?
Silversquare contacted me and we communicated quite freely. First, their team asked me about my vision of working spaces and, more specifically, shared offices. My proposal for the interior design of their premises in Square de Meeûs was well-received by their management. One of their only requirements was the number of seats. My initial idea – to design a 600 m2 ground floor like a holiday home, which recalls the Modernist architectural style of the Côte d'Azur from the 1960s and 1970s – was respected and the feedback from users since the space opened has been excellent.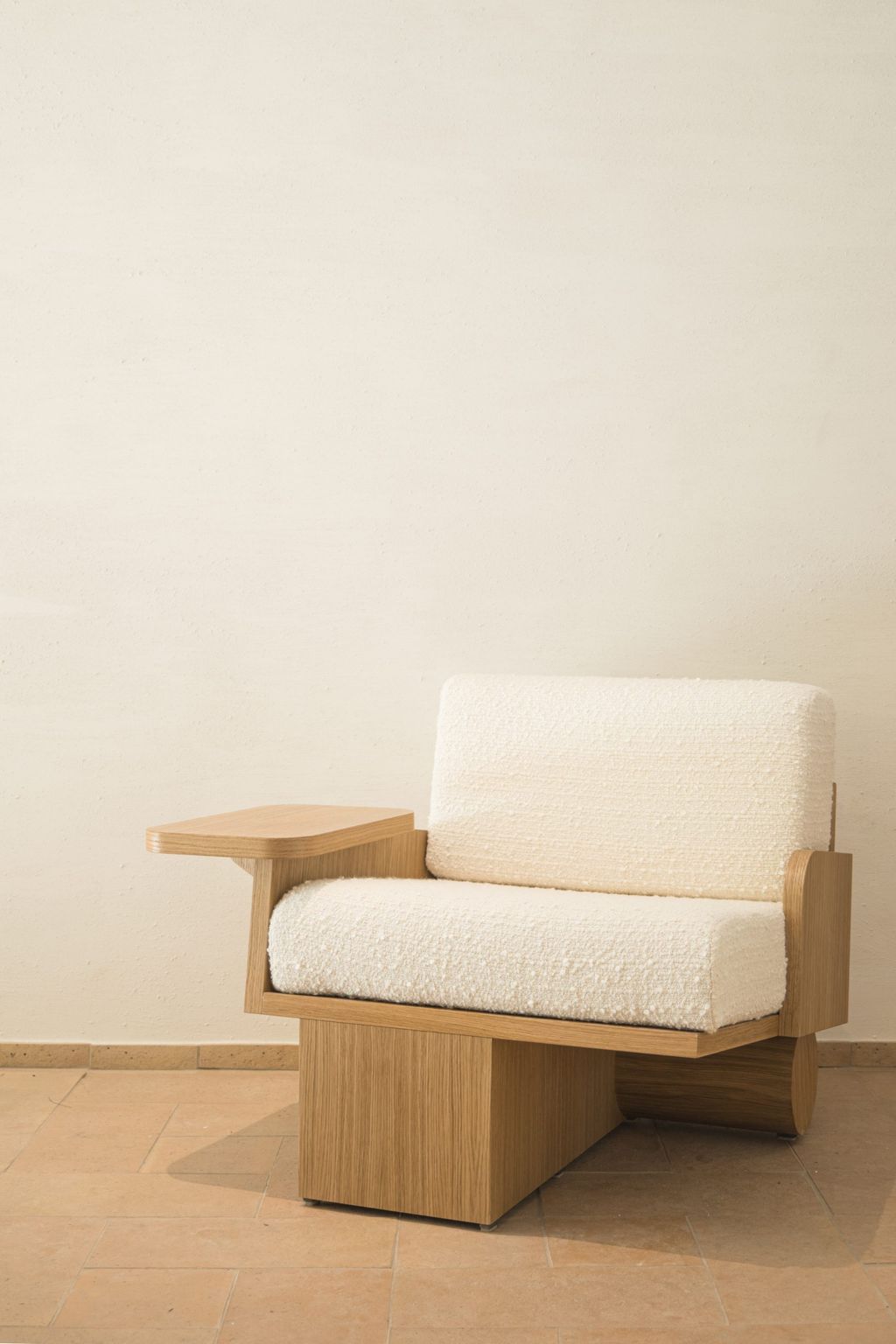 Your Gustav armchair, made from wood, wool and marble, has become one of your iconic pieces. 
Why are you so fond of mixing materials in your work?
I don't think I'm able to limit myself to just one material [laughs]. I'm passionate about materials. Selecting cutting and assembling sections of materials with details, like pretty 'flames' in the wood veneers, marble with natural veins in certain places and natural fabrics with textures that call out to be touched define the aesthetics and production of my furniture. It is this tension between materials that interests me, in order to produce unique items for myself or when I'm working on an interior. 
Why does upcycling and creating items from old materials play an important role in your work?
Recovering elements from old kitchen furniture, as well as bathroom furniture, can add real value in terms of aesthetics, in addition to the environmental and financial sides to this design method. Many old styles and materials have stood the test of time and are still worth using. I also collect a lot of raw materials in order to minimise waste and adopt a responsible approach.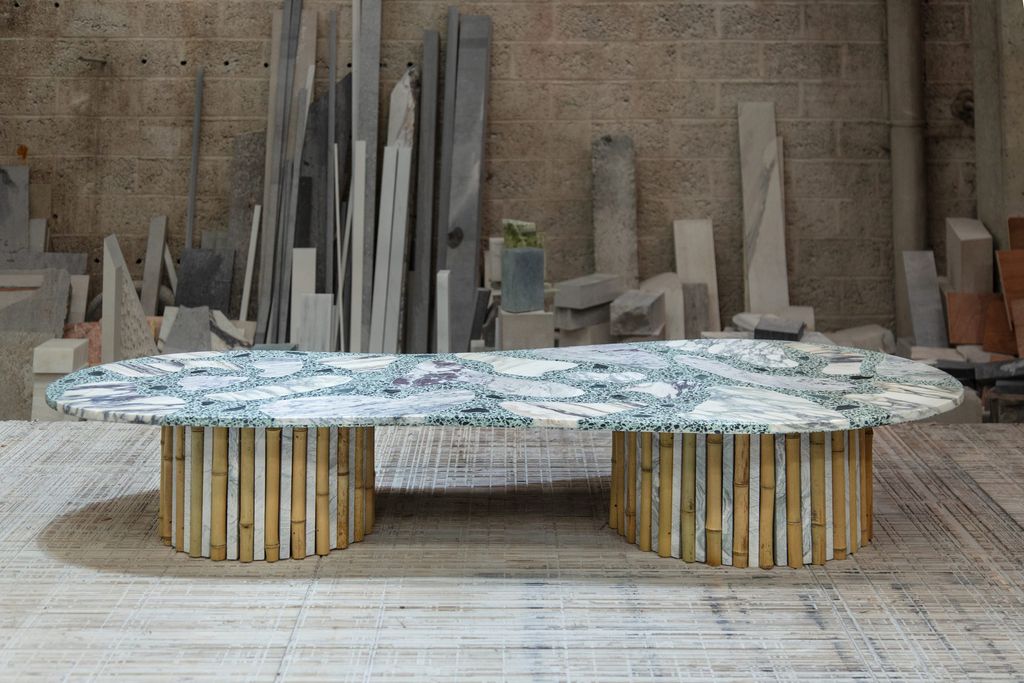 Do you still consider the sustainability of your projects?
Sustainability is an inherent part of the way I create (I often have proposals for demolition and waste-retrieval facilities). This factor is a part of the research and development of all of my projects, along with function and aesthetics.
What makes the Belgian craftsmen that you collaborate with special?
I notice a renewed interest in craftsmanship and manual work in Belgium, which is a plus. A lot of young people are now engaged in cabinet-making, ironwork and carpentry, plus concrete is still popular, which makes it possible to carry out demanding projects that require an open mind.
What challenges have you had to face with the most traditional trades?
Working with suspended elements, which requires special structures in terms of engineering, reflection, prototyping and suitable manpower in order to produce a finished product. For my last Nenu coffee tables, which were presented at the Contemporary Design Market in Brussels, the cut of marble that I requested from the Belgian supplier, Van Den Weghe, was unique, so that the stone was able to visibly float in the concrete..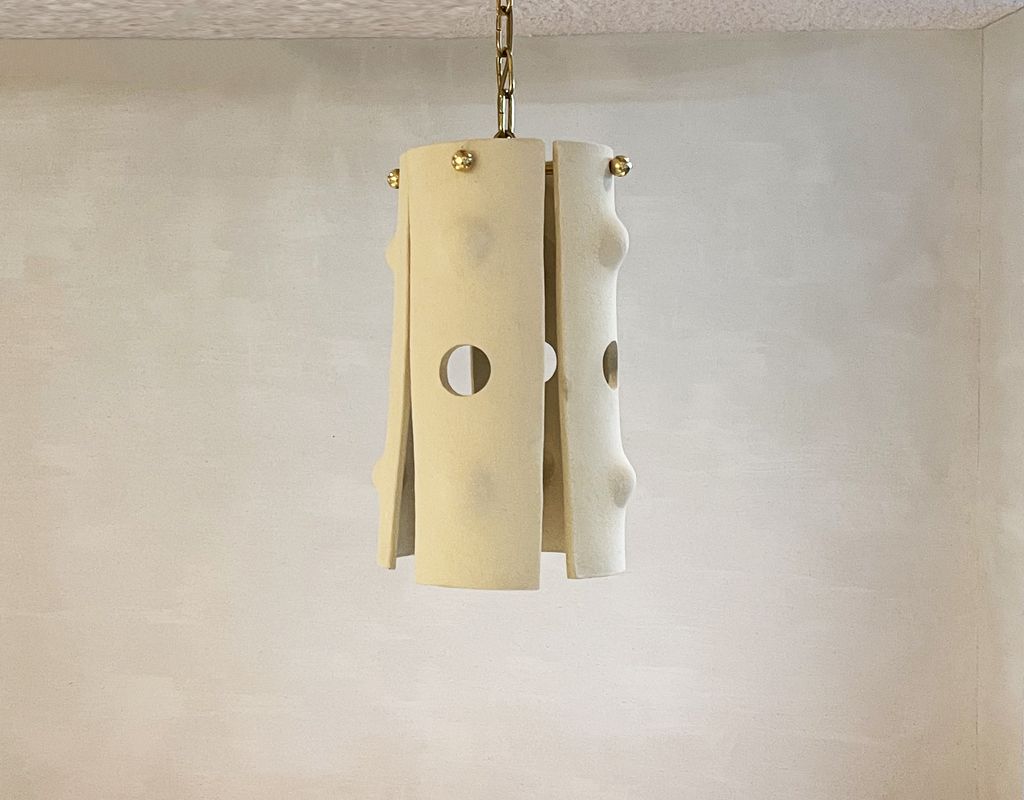 What does the term 'industrial design' mean to you today?
Industrial design stems from global demand. In an ideal world, I am quite predisposed towards local craftsmanship; being able to ask a craftsman to produce a chair for their own use. However, I am intrigued by the potential for dialogue that the world of industrial design offers because a piece of furniture produced en masse can have a social impact.
What do you get out of participating in Collectible and collectors' design fairs?
Fans of one-of-a-kind designs and collectors who discover my work in this way sometimes become clients for larger projects.
Who are your clients and how are their expectations evolving?
It is mainly well-established and some young people who are asking me more and more for customisable pieces. There is a strong trend towards this approach right now.
What importance do you give to the depiction of your work in images?
The process interests me as much as the final product.
Do you feel like you belong to a generation of interior designers and designers? 
I don't think so. I try not to belong to any one generation, or not my own generation anyway.
I don't really like boxes. I like being free and being able to surround myself with people if I need to.
I always reflect on the future of every project too, right from the design phase. I like to think that my work does not have a date or doesn't necessarily belong to a specific era. Instead, it has a sort of timeless quality. And, even though I'm from Belgium, I do not consider myself to be a 'Belgian designer', but an international creator because each of my creations is based on collaborating with local craftsmen.