This summer, WBDM welcomed a new team member. The arrival of Aline Lermusieaux – working at AWEX for several years – gives us the opportunity to underline the cohesion of our team, entirely dedicated to the promotion of talents in the fields of design and fashion.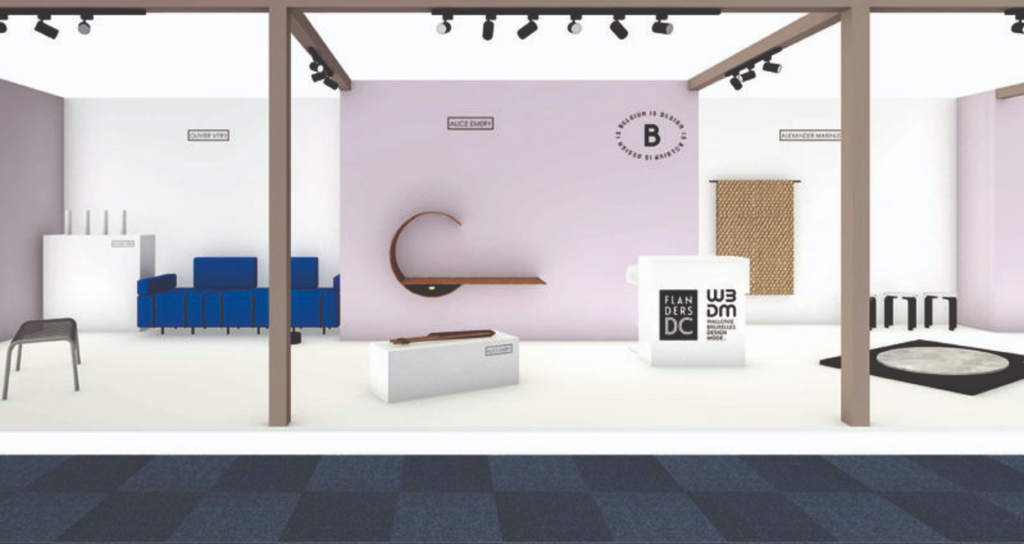 For 13 years, our team, made up of Laure Capitani, Leslie Lombard and Giorgia Morero with the valuable collaboration of Dominique Lefèbvre for press relations, has been working to promote designers and fashion talents on the international scene, a mission that we fulfill with passion, but also with the desire to meet the needs of the sector, its changes and new challenges.
Following the COVID crisis, we have adapted our program. We have offered additional coaching opportunities to designers and organized several workshops in strategy and in digital communication.
Our participation in the digital version of Fuorisalone in Milan through the Belgium is Design platform, where more than 100 companies and designers are presented, also confirms our desire to stick as closely as possible to the reality on the sector.
or next year we keep our optimism! We will participate, under the Belgium is Design label, at Maison & Objet (January) with a collective stand and at Milan Design Week where we will show a brand-new event and will be present at SaloneSatellite. The selection of brands that will benefit from the Fashion Program 2021 is underway, and we are preparing a new fashion operation with our partners, MAD, Home of Creators and Flanders DC
And we are still preparing many other projects that will serve to showcase the know-how of our designers and companies.