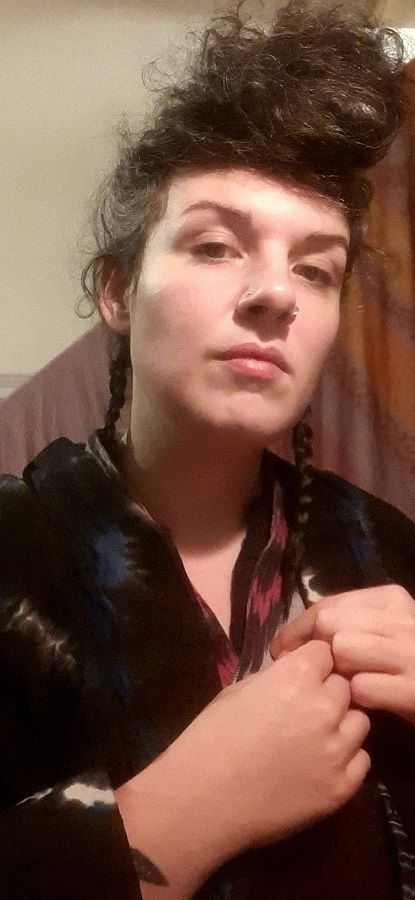 A graduate of La Cambre, this multicultural designer based in Brussels for 20 years, works with fabrics from around the world, most often vintage, in an artisanal approach. Produced in small series, her pieces with couture finishes celebrate her love of beautiful materials and ethnic inspirations.
Her participation in the Silk Thai Festival which was recently held in Bangkok sounds obvious. The silk offered to  her by the Thai government allowed her to create, with the support of WBDM, a series of silhouettes that were presented during a fashion show at the end of the festival.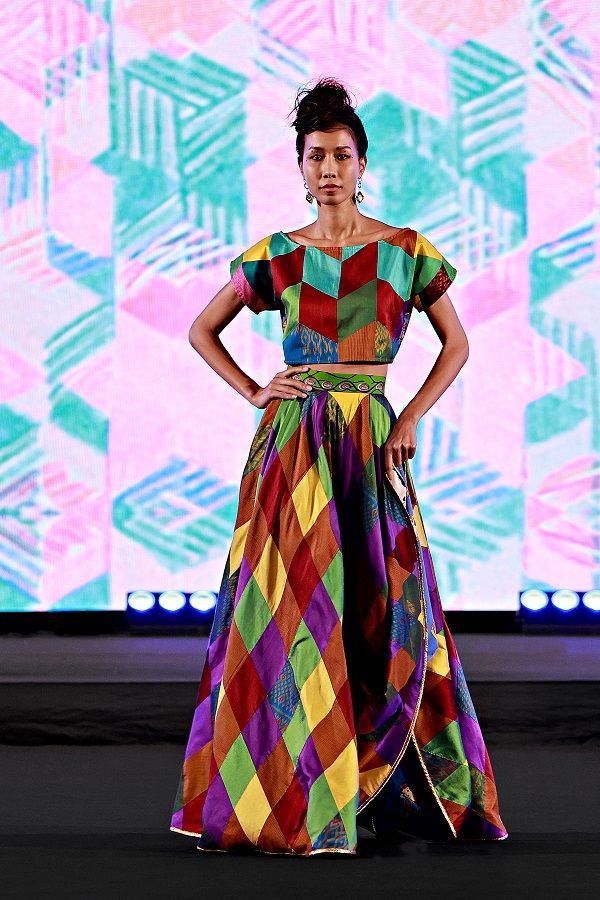 How did this Silk Thai Festival project appeal to you?
It gave me a unique chance to create from beautiful handmade fabrics, from different rural areas of Thailand. I received more than a hundred meters of exceptional silk ikat, entirely spun, woven and dyed by hand, as well as very beautiful pieces of embroidery to create my collection. Also, this international event is ideal for making enriching professional encounters, exchanging with other designers from all over the world and initiating new collaborations.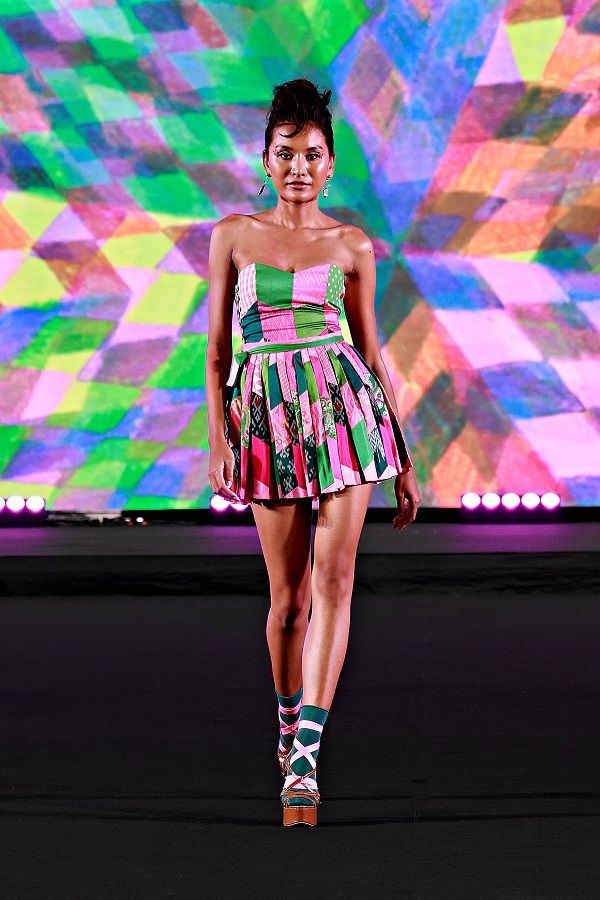 Tell us about this series of silhouettes?
With this kaleidoscopic collection, I wanted to highlight my know-how as a textile designer, by creating meticulous and complex patchworks. I wanted to bring joy, modernity and pep with simple, elegant and easy to wear silhouettes. My materials have been completely reworked, with a rich, precise and neat pattern, all in geometry and color, to resonate with the beauty of Thai silk.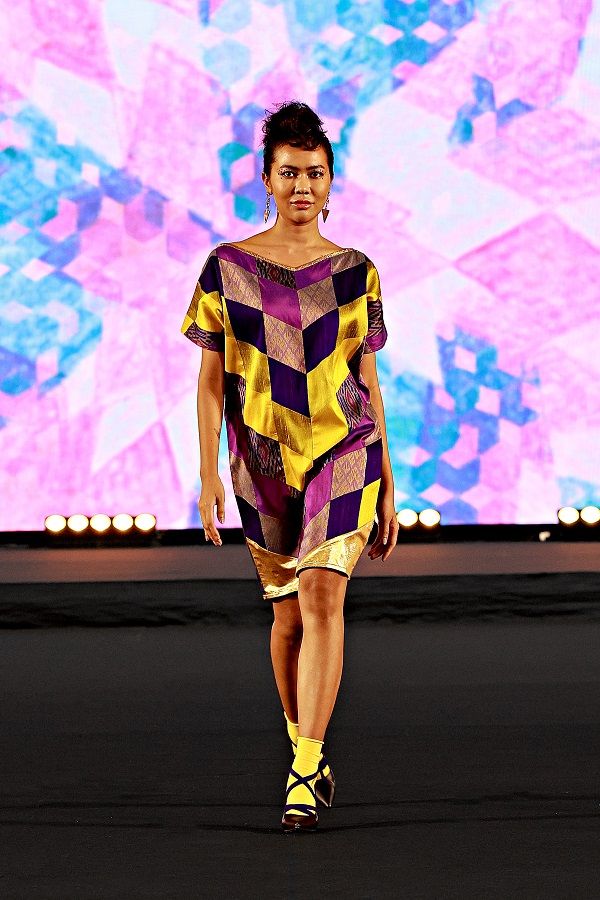 In terms of style, how did you combine Thai inspiration and Belgianness?
For my part, this cohabitation first went through a choice of fabrics. I went to represent Belgium at this event as a Brussels designer. My approach essentially consists in recreating textile assemblies, sometimes explosive, which recall the multicultural and warm side of our capital. Among these silk mosaics, I have inserted pieces of vintage children's bed sheets, quirky prints from pop culture, fluorescent colors… lightness, a little humor, and a lot of love !