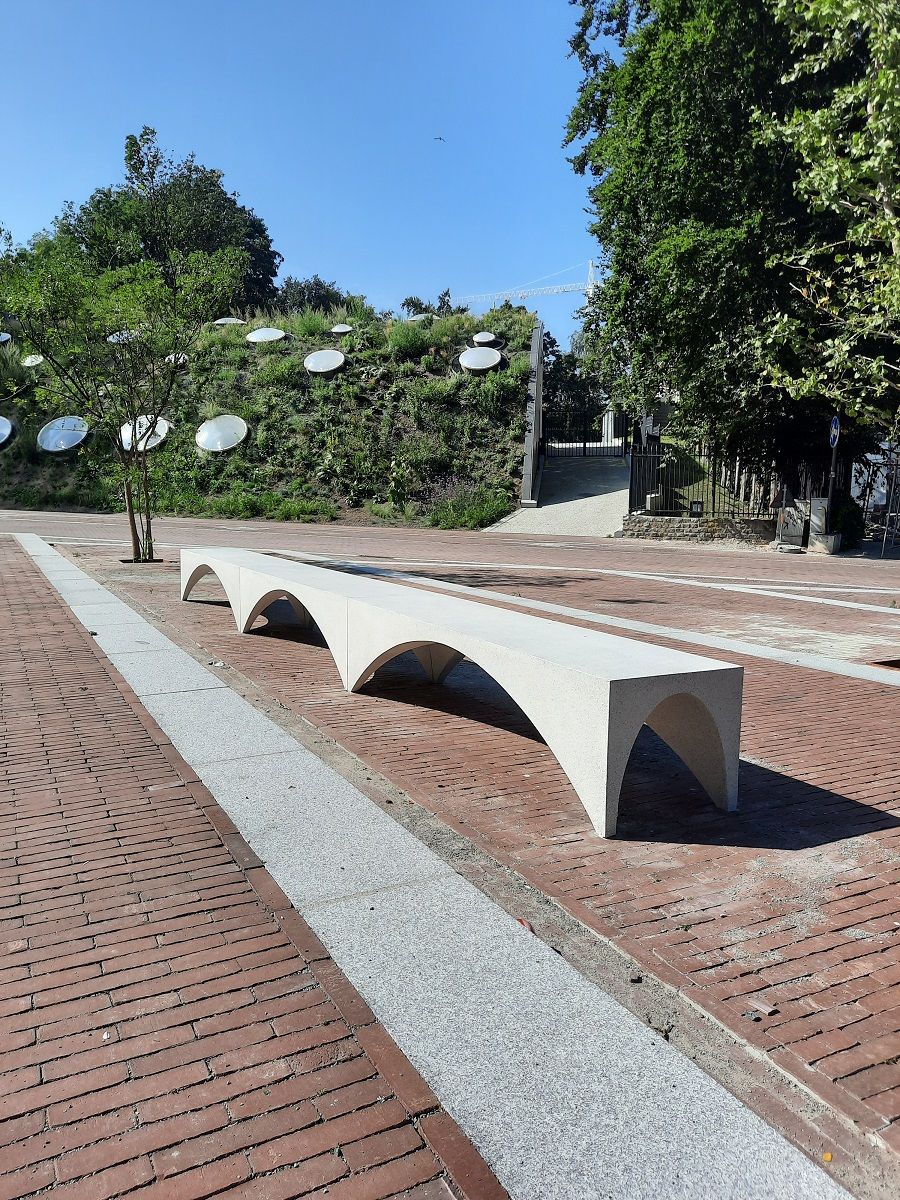 Urbastyle designs around a hundred public spaces around the world each year. It works on these projects with some of Belgium's leading designers and architects. Jan and Bart Laroy, sons of a "street furniture" manufacturer before the term existed, are still at the head of the company, which is preparing to take on new challenges.
Which of your collaborations with designers are the most symbolic?
The Galet Collection (2013), by the architectural collective L'Escaut Architectures, has become iconic. We used it for the Liège site of Val Benoît, near Guillemins TGV station. The Salta bench (2019), by landscape architect Bas Smets and graphic designer and decorator Eliane Le Roux, is also one of our flagship products. It sums up our approach. Its concrete is light and efficient and its design (inspired by the shape of mediaeval bridges and pointed arches) is original and innovative. We always listen to designers, while respecting the needs of the industry and users.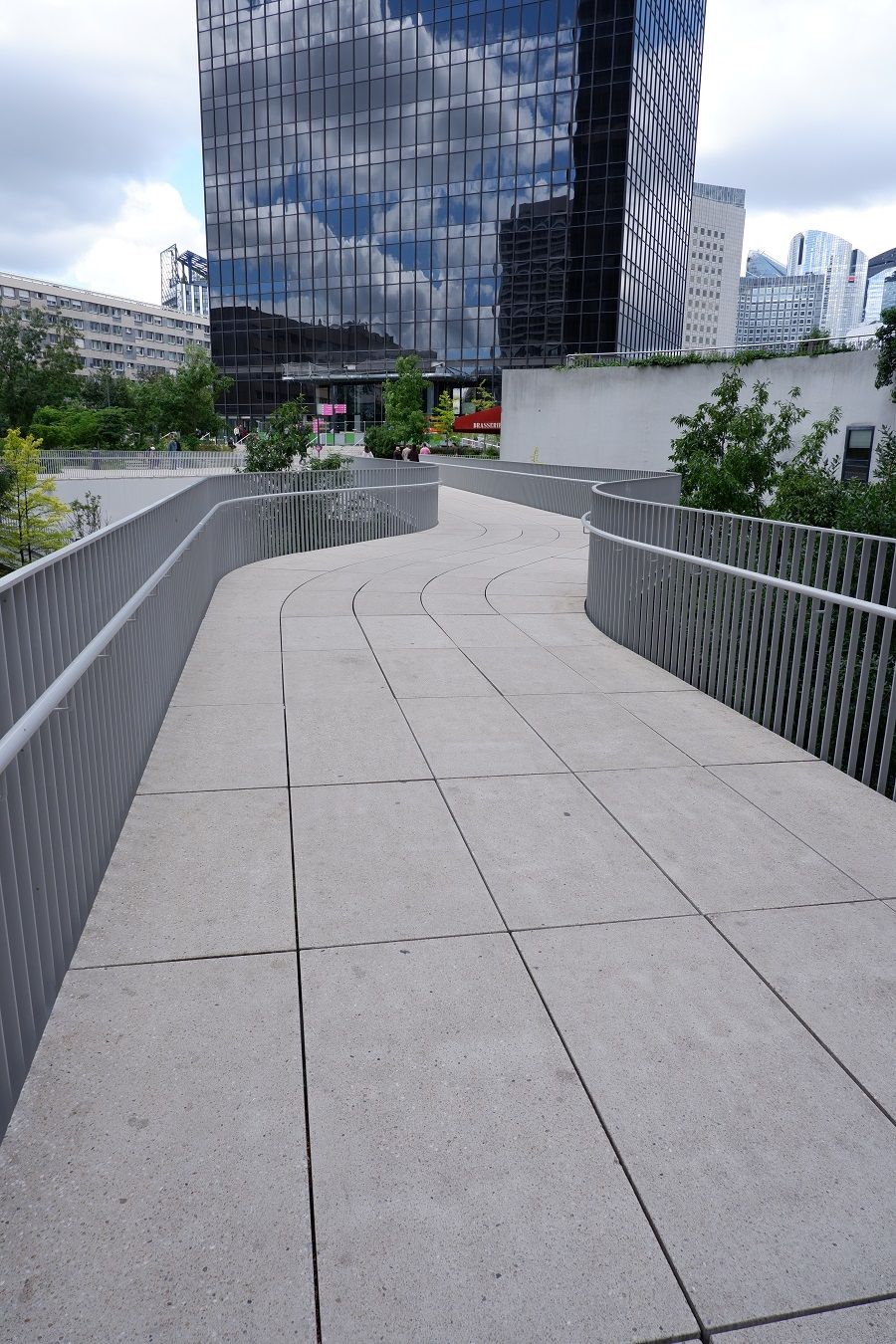 You have been delivering large projects in Europe and beyond since 2001. How do you work in Belgium and abroad?
For projects in Europe, production takes place in Tournai. It is obviously more respectful of nature to manufacture here in Belgium than to bring in construction elements from elsewhere. For projects outside Europe, we have partners in the Middle East and Morocco, the United States, Canada and even Australia. We also have one in Germany which produces concrete slabs and paving stones. Our concrete compositions and finishing operations are all coordinated to ensure that we carry out projects from A to Z.
What are your current challenges?
Our challenges centre around the redevelopment of public spaces, such as the Terrasses Boieldieu in Paris. The objective in this historic district of La Défense was to solve structural engineering problems. This type of work sometimes requires more resources than new projects. Therefore, we now mainly manufacture custom furniture. This is the case for the new seaside promenade in Middelkerke, as part of the redevelopment of all the promenades along the Belgian coast in the next three to four years in response to flood protection needs.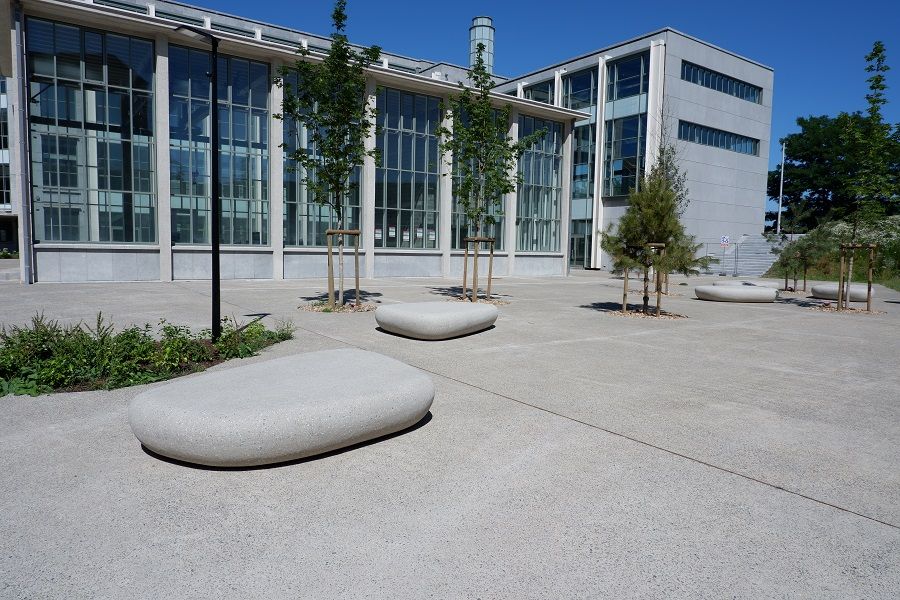 Your story relies on concrete, which is considered energy intensive. What alternatives do you offer?
Although it is a relatively durable material, it is often said that concrete is not environmentally friendly (80% of the carbon in concrete comes from cement, a material that emits a lot of CO2). We are currently working to develop a low-carbon concrete. To do this, the original concrete mix must contain less clinker (the very high temperature calcination of limestone and clay). We are therefore aiming to reduce CO2 emissions by producing with as little environmental impact as possible. We use as many local raw materials as necessary, solar panels, we reuse water and we choose low energy lighting. We sometimes crush concrete so that it can be reused… Concrete construction can be more environmentally friendly.
Accessibility ("universal design", as you put it) is also one of your main concerns. Can you explain why?
It is essential to design street furniture with all categories of users in mind, from those with a physical disability to those with a visual impairment, for example. Now that we work on more than a hundred public projects a year, we know how to meet a wide range of needs and can adapt our designs with textured and tactile concrete, contrast strips, rounded corners, variable heights, etc. Our experts in these fields support our designers both internally and externally. The greater the quantity we produce, the more we have to work almost on a tailor-made basis.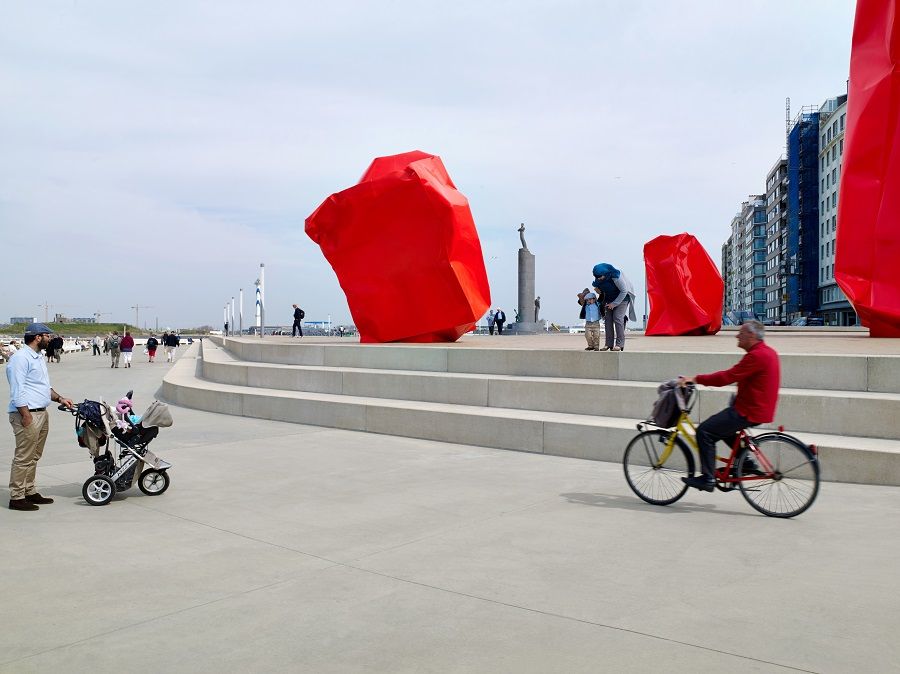 How do you reuse concrete components?
As an example, we use recycled aggregates or granular materials from the region in which we or our partners are building. A few years ago, these processes were not yet widespread and all companies imported materials from abroad to their construction sites. However, using recycled or local materials still requires compliance with current certifications, which remains a challenge.
What impact do these design methods have on the designers who work with you?
Their design choices are even more limited than before. What is certain is that we can no longer design furniture at all, particularly urban furniture, how we did before. We must take into account the health of our planet and the regional characteristics in the creation and manufacturing process.
What are the qualities of the architectural concrete you use?
In addition to the almost infinite design possibilities it offers, in terms of shapes and colours, architectural concrete has exceptional resistance to compression, abrasion and weathering. It is the result of the many standards, depending on the type of product, to which we are subject as designers and manufacturers.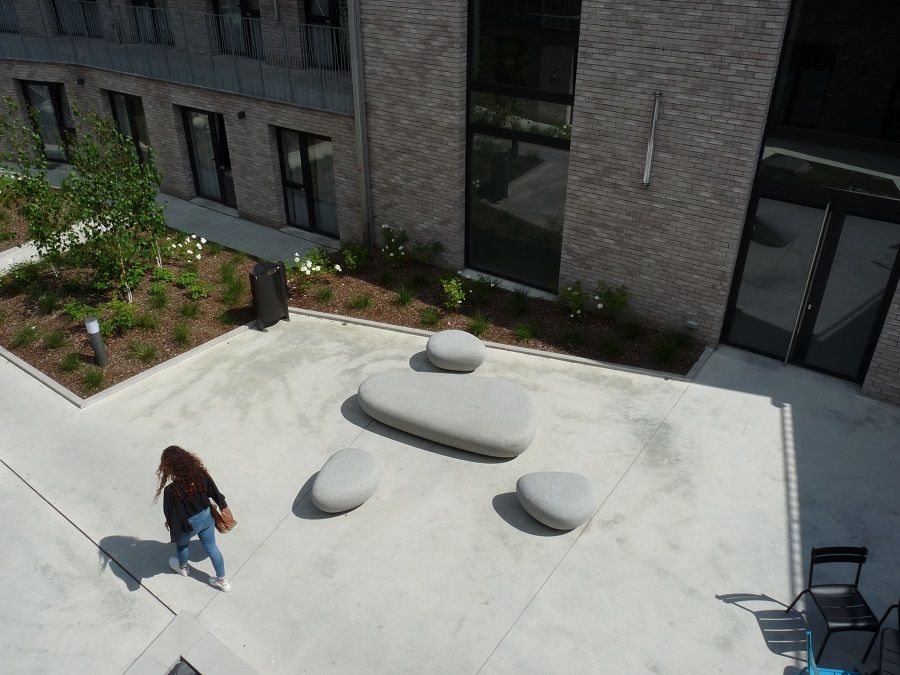 What can you observe in the current trends in urban furniture?
The choices of our clients (cities, public bodies, large private firms and institutions) are less uniform and increasingly varied; modularity and the multi-functionality of the spaces are very important to them. For public places, communities are choosing designs with which they can create compositions.
What are the expectations of your customers in America and the Middle East, where you are very active?
They like our products because they know that our expertise combines the best of technology and people. More than Europeans, they are very attentive to the new features that we constantly offer, especially Americans. In the Middle East, having Urbastyle street furniture is a guarantee of originality and high quality.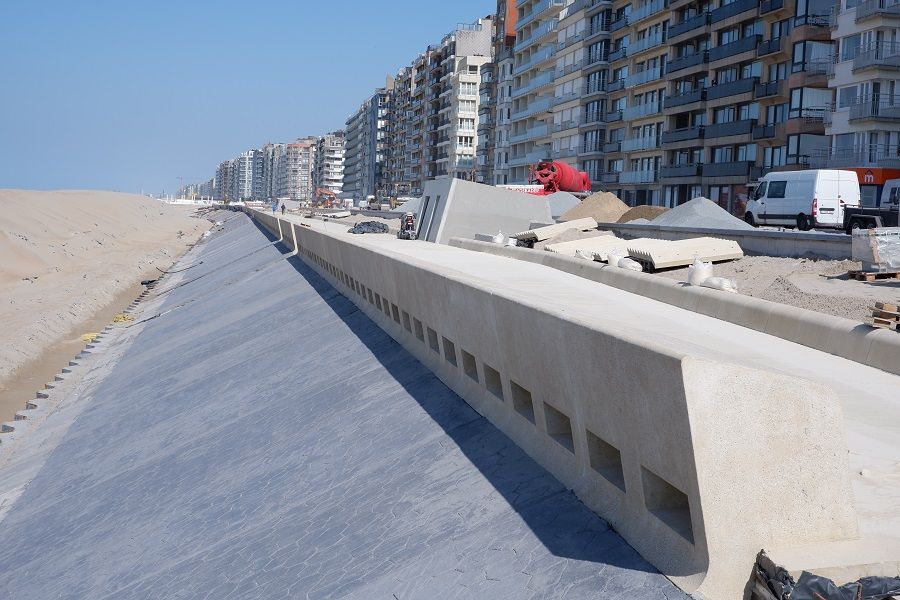 Your success goes hand in hand with your significant investment in 3D printing.
We are convinced that 3D printing is more environmentally friendly, as it requires fewer raw materials and less formwork. It also allows us to bring our products to market faster so we can adapt to our customers and the different markets we approach. The three-dimensional manufacture of a furniture element allows us to obtain shapes and dimensions that are much more sophisticated than in concrete castings. But the standards for 3D printing are not yet developed in the architecture and building sector, and the responsibilities that this kind of creation entails are much more significant than in design. What is certain is that 3D street furniture will develop significantly in the coming years. And for our part, we will soon market our first line of 3D printed products.
What is the profile of the designers who come to see you today?
In addition to renowned designers – in the tradition of Alain Gilles, Arne Quinze and Roel Vandebeek, who have collaborated with us – a new generation of young architects and designers, often just out of training, are sending us print-ready designs. Lastly, we sponsor competitions such as the international design competition organised by the UDB (Union of Designers in Belgium) with the support of Expoproof, a trade fair organiser, so we are always aware of what the future may hold for us.