In November, as part of the economic mission organized by Awex, Nina Bodenhorst, founder of the Niyona studio and Marie-Laurence Stevigny (MLS Studio) flew to Dubai.
The objective of this trip was twofold: to present their respective project to an audience of professionals and to lead a workshop focused on their know-how in the field of accessories. The Dubai Expo was a great opportunity to showcase the excellence of our skills.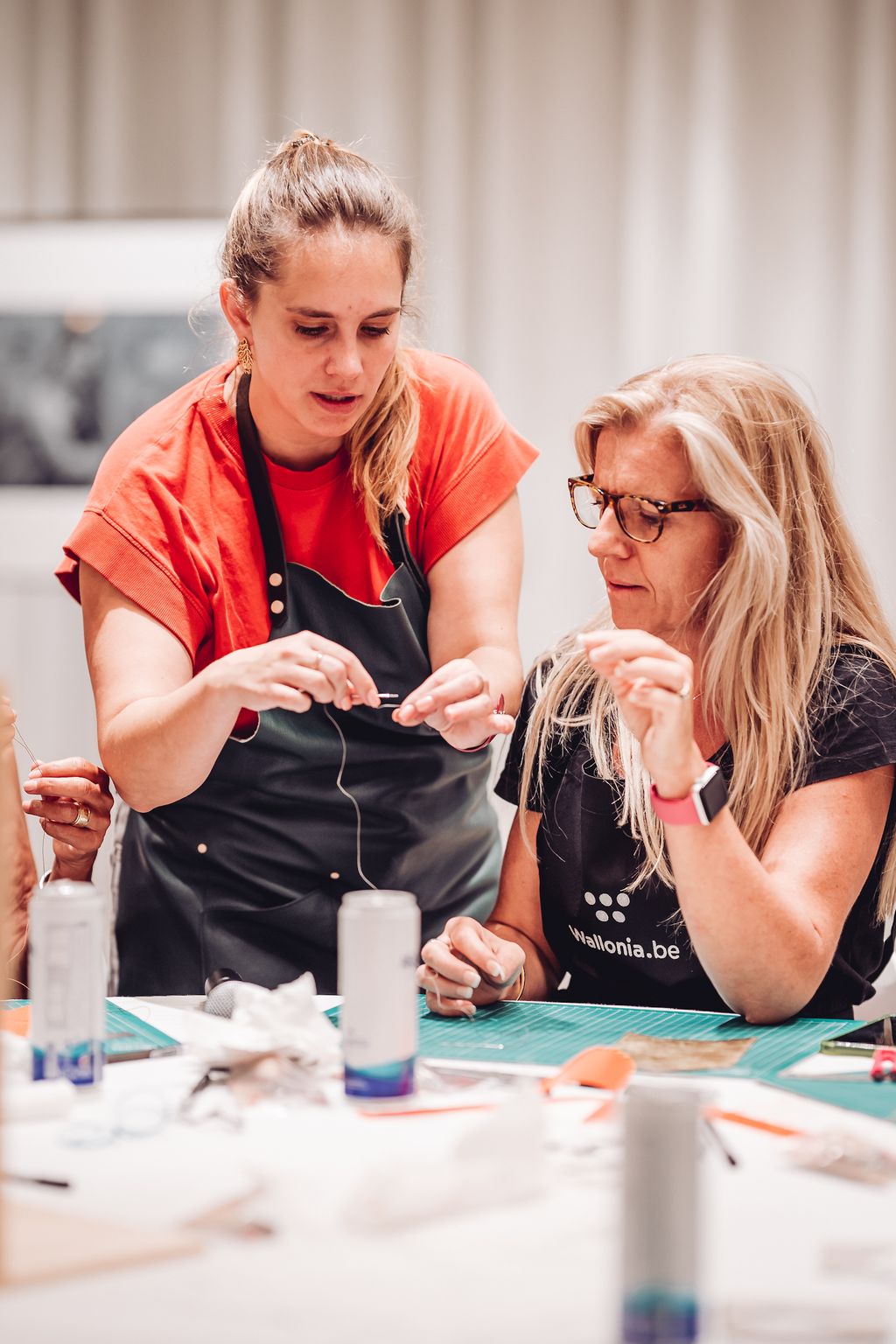 Co-founder, with her companion Jonathan Wieme, of the Niyona studio, Nina Bodenhorst could have contented herself with creating yet another brand of bags. She preferred to found a workshop / studio that brings tailor-made products back to the forefront by blurring the lines between fashion, art and design. Made in the couple's workshops, everyday objects, travel bags and other creations born from their collaboration with other designers and artisans are sold all over the world.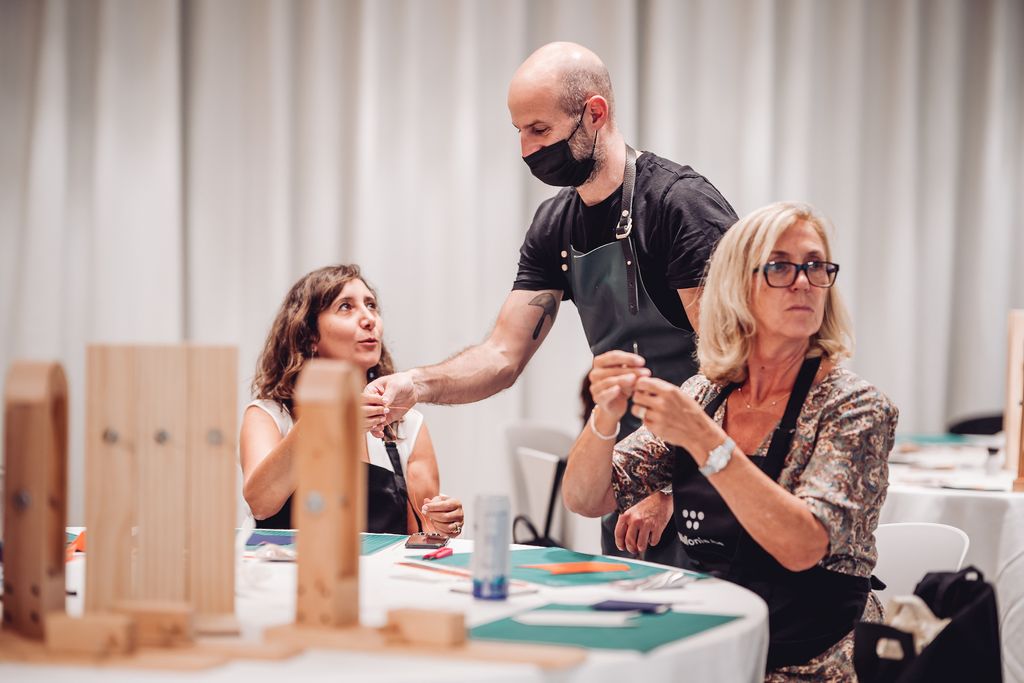 What motivated you on this mission to Dubai?
"This market is, for Niyona, an open door to new possibilities. We already have clients from Dubai. At this stage, mainly private customers looking for tailor-made services in fine leather goods, luggage or very exclusive travel trunks, our various specialties. Fans of exceptional pieces sometimes contact us from the other side of the world after being redirected to you by their collector's watch dealer, in particular. "
Wasn't the local market your only goal?
"Our B2B clientele, increasingly international (France, Germany, Spain, …) could also develop there. In recent years, our studio has developed an expertise in the register of tailor-made table accessories for gourmet restaurants. More and more starred chefs or interior design firms influenced by Western culture are settling and developing in the Middle East. We therefore have every reason to believe that part of our development can be built there. "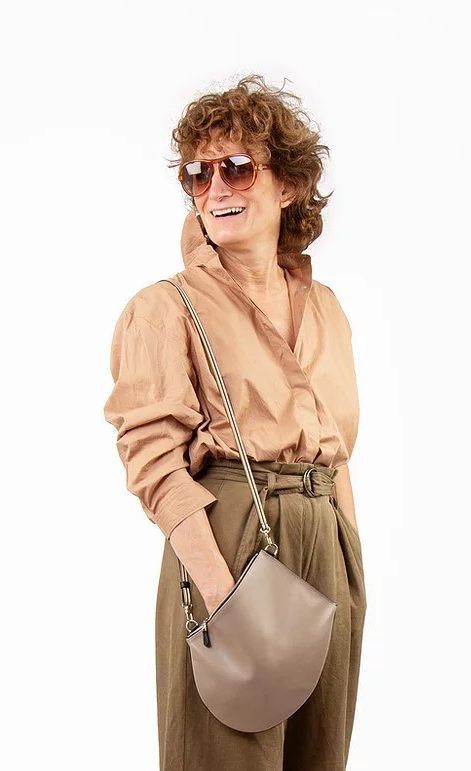 A graduate of the Chambre Syndicale de la Haute Couture Parisienne, the Belgian Marie-Laurence Stevigny has, for more than 20 years, been collaborating with brands of accessories and the luxury sector in France and across the Atlantic. For the past few seasons, she has also been at the head of MLS, her own brand of nomadic accessories.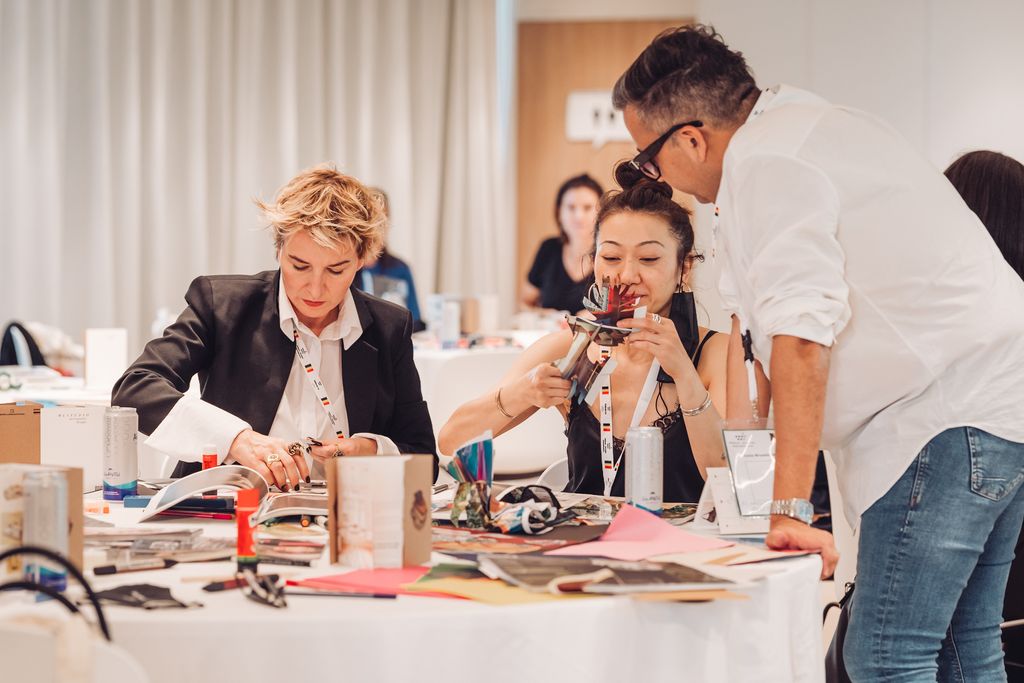 Can you say that this Master Class at the Belgian Pavilion has had a positive impact on your activity?
Beyond the human experience and the exchange with the participants, the workshop was rich and rewarding for my two activities. We were able to note a real interaction with the participants who all played the game during the 'creation of a mood board' workshop. With nice surprises as a result. The fun and interactive context of these workshops helped to create a festive environment with, in the end, a very nice highlighting of our expertise."
What will you remember from this mission?
"The organization and supervision were very professional. This mission allowed me, as a brand, to meet important players in premium and luxury retail and distribution in Dubai and the Emirates. Both in department stores and in local and international concept stores. The meeting of the entrepreneurs present made it possible to create a real emulation and to encourage exchanges in the respect of the project of each one."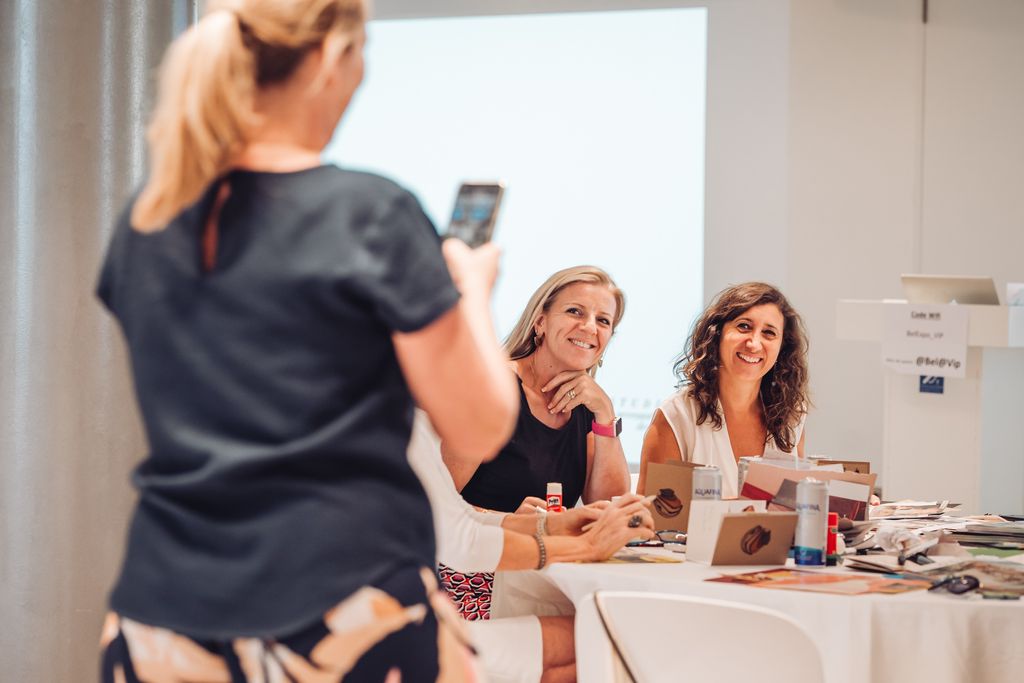 What is the next step?
"In my opinion, it would be necessary to extend the mission from one to three days in order to deepen contacts with international buyers. The first contacts between entrepreneurs participating in the mission have already given birth to projects linking two or more businesses."