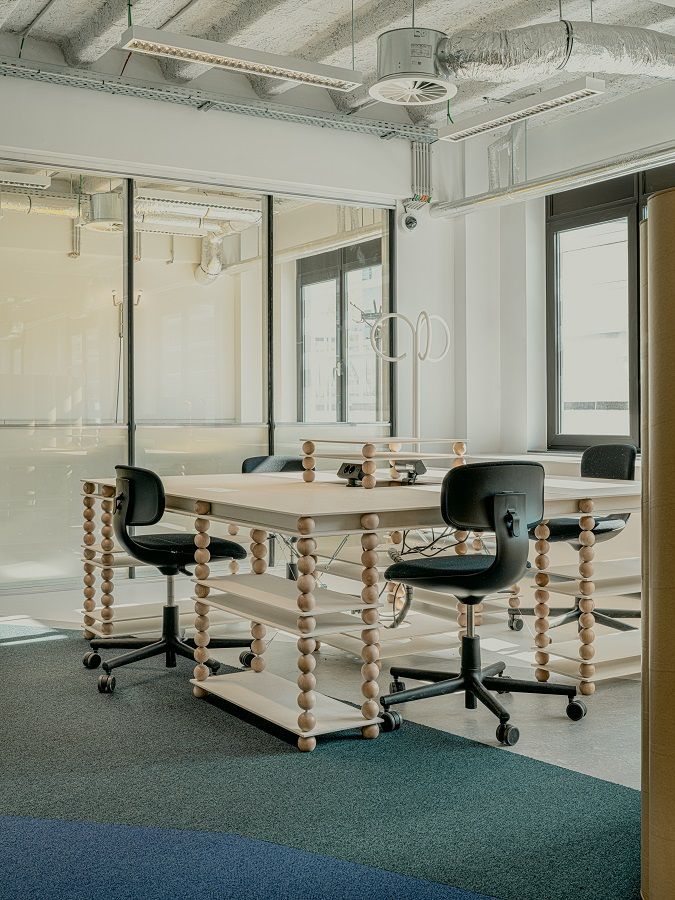 Amaryllis Jacobs and Kwinten Lavigne work together to fuse the worlds of contemporary design, architecture and art through original and fruitful collaborations. The Belgian duo finds and invites contemporary architects and artists that they admire to produce furniture and items using innovative techniques. These include Kersten Geers and David Van Severen, Studio Mumbai and even Koenraad Dedobbeleer.
As a result, their gallery, known as Maniera, which opened in 2014 and is based in Brussels, has become highly influential in Belgium and further afield, the fruit of their participation in the Collectible, PAD Paris and Design Miami trade shows. In recent times, their ambitions have even expanded into the co-working sphere. Their 'way of doing things' creates new avenues in terms of forms, design and the future of design, according to Amaryllis Jacobs.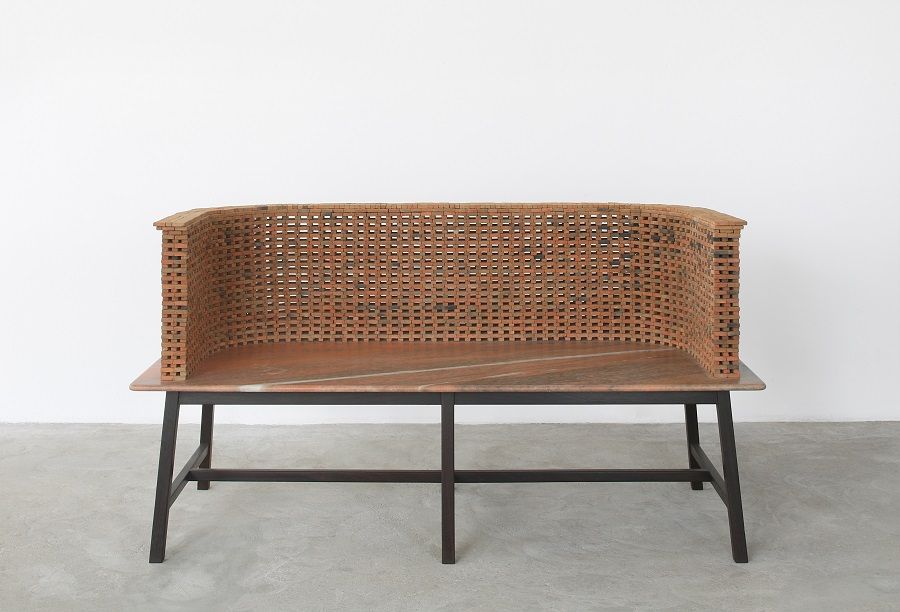 Tell us about the beginning of Maniera and its raison d'être.
We both really wanted to do something with our passions and our talents: for me, architecture and event planning and, for Kwinten, contemporary art and production in this sector. In the beginning, we considered creating a not-for-profit organisation; a small institution where you could discover new talents from the worlds of architecture, art and design. But we decided to choose a gallery, primarily because of the financial independence involved; in this case, you don't need regional grants to produce work.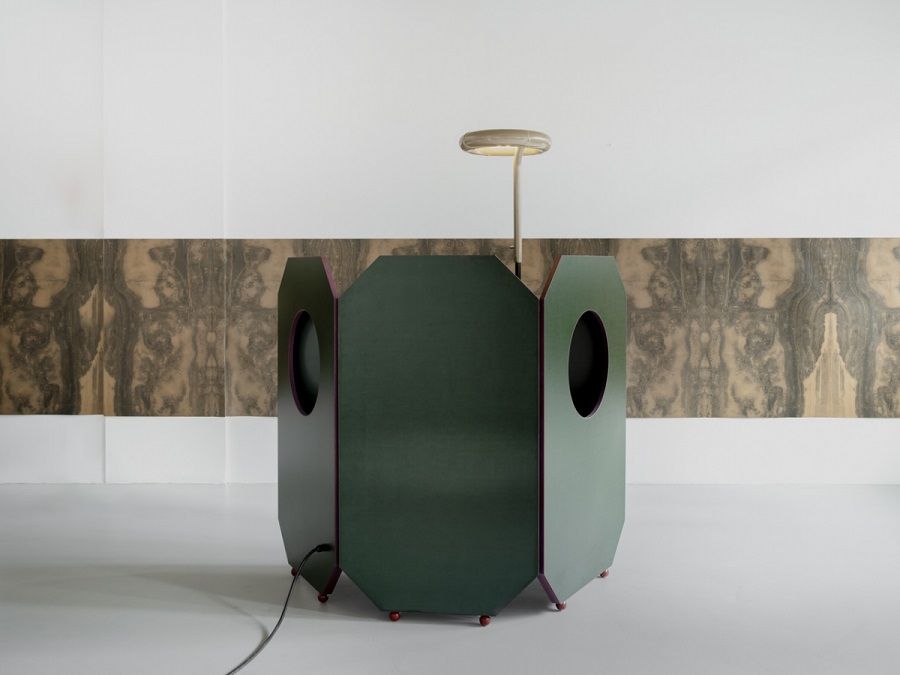 What is the basis of your production system?
Kwinten spent a lot of time producing art for WIELS, a contemporary art centre in Brussels. Within that setting, he was known as someone who always had the 'right contacts'. Indeed, he knows most of the important artisans and manufacturers in Belgium. This was a big help to us and led us to our decision to take full responsibility for the production of furniture by Maniera artists and architects . To this end, for each of our collections (which we call series), we oversee the entire production process.
So your production method comes from contemporary art.
Yes, absolutely. In the beginning, Kwinten had experience with works of art, but not furniture. We both really wanted to work with these artisans to create something brand new.
What did your colleagues from the worlds of art, design and architecture think when you started?
The contemporary art world wasn't overly fond of design. Architects wanted to build buildings and wondered if producing furniture might be seen as minimising their work. The design sector didn't really know what to make of us. But that changed with the term collectible design and the growing curiosity of audiences.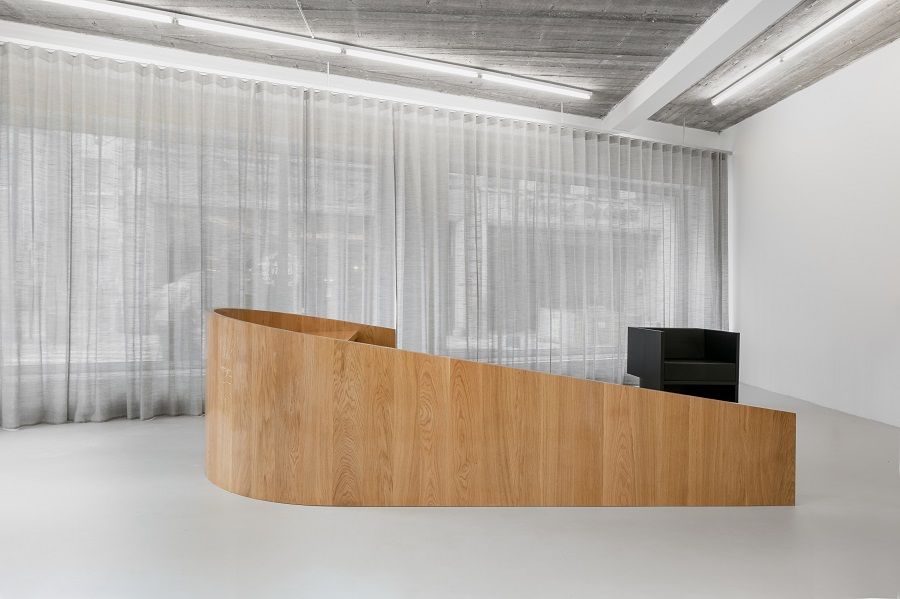 We even spoke about design art before. Do you remember that?
Yes. That's why we wanted to be able to produce work that was really functional at Maniera, right from the very beginning. Today, an element of collectible design remains conceptual or sculptural. But we believe that the line between industrial design and this has always been very clear: it's about the manufacturing method and the open-mindedness of sleeping partners and audiences. In that sense, our production method has always been different. When we brief an architect or an artist, we tell them that, more than anything, we want furniture that people will want to live with. To this end, we ask them to come up with furniture or accessories for the home that they really have to live with themselves first, in their own way. Our designer productions are exclusively designed for interiors. Furthermore, unlike people who collect art, not many design collectors have a warehouse where they store their purchases.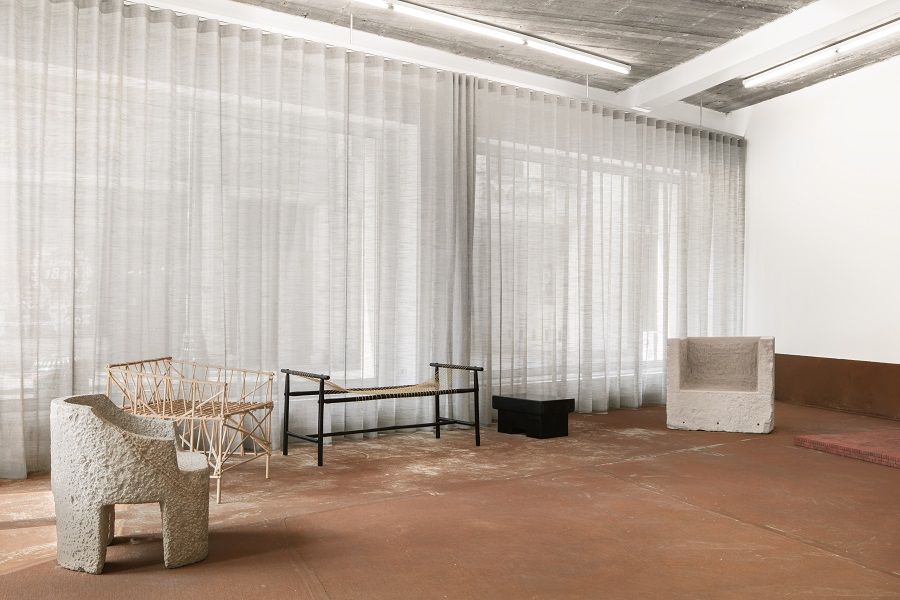 Ultimately, Maniera offers eclectic collections.
Eclecticism is key for us. Kwinten and I believe that a diverse interior is an interesting interior (and a pleasant one to live in). Like our own homes, we wanted Maniera to reflect an organic way of living, without pre-defined plans for decorations or interior design. While some of our clients are particularly fond of one or more of the designers that we feature – we have fans of our collection of furniture by Studio Mumbai, an architectural firm based in India that uses rosewood, teak, bamboo and other natural materials – others like to mix styles and fall in love with a fibreglass club charm by FELT, the Belgian architectural duo, for example.
Maniera's series are primarily architectural in nature and also explore materials that are not often used for furniture.
Architects often design their furniture the same way they do their buildings. And our collections showcase the materials and production processes used in disciplines like painting and sculpture, or even fashion and styling. Maniera is inspired by unique approaches and things that are different.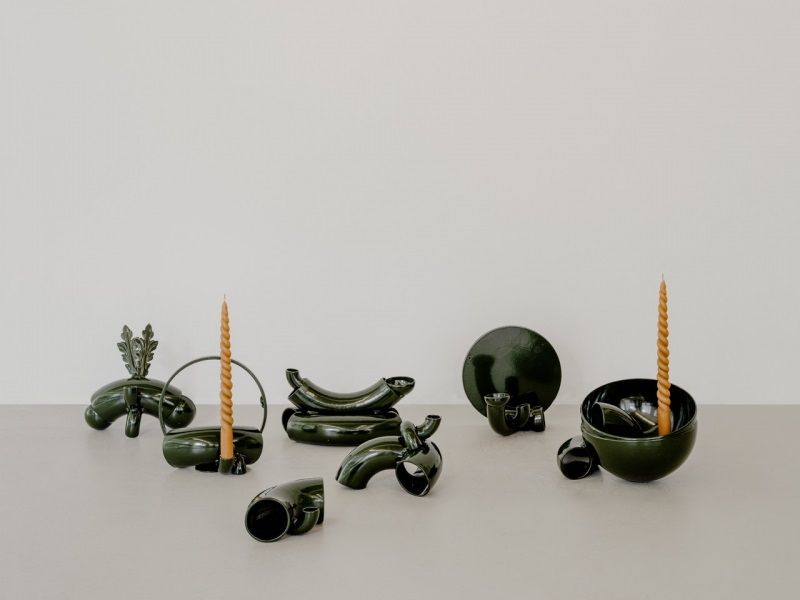 What challenges do you face in terms of production?
Each of our collections is an adventure. We have a very good carpenter, we have four or five very good welders and everything else is just a matter of finding artisans who can bring the desires of the creators we work with to life. I remember our second production and exhibition with the Dutch studio Anne Holtrop: 'Maniera 02'. Anne wanted to make furniture from hand-painted stones. To this end, we had to get in touch with the best workshop that specialises in imitation stones – Van der Kelen Logelain – where they teach artists how to imitate certain materials. The glass lamp from the Barbar series by Anne Holtrop was also hard to produce because its shape is not standard. In any case, we always need producers who are, above all, ready to make the impossible possible… Recently, we developed a series of bonded leather folding tables with Isaac Reina, the Spanish leather craftsman, and Bernard Dubois, the Belgian interior designer, with whom we are currently working on a new range of items, this time made from porcelain.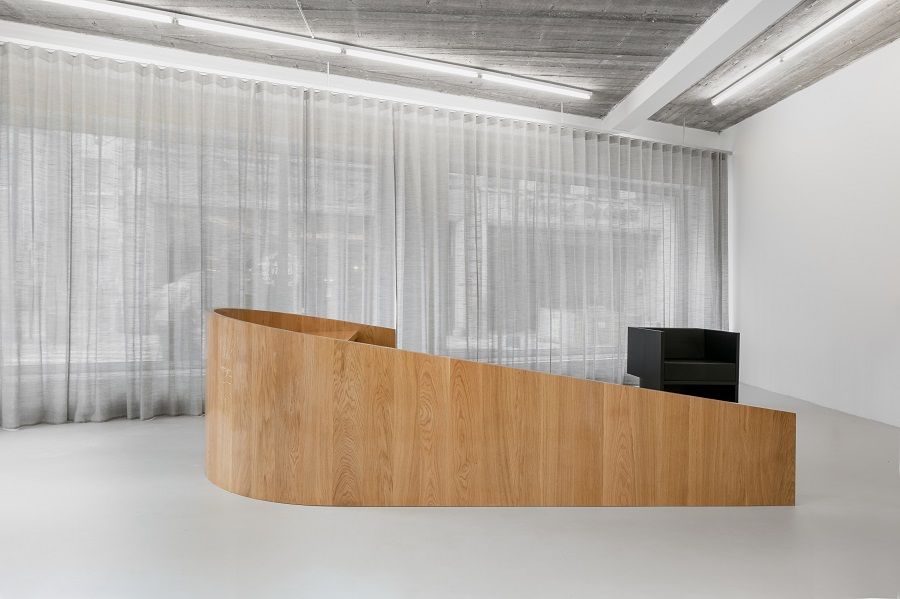 Do you primarily produce in Belgium?
We produce almost all our collections in Belgium. Some expertise requires specific talents, such as the first lamp by Belgian architecture firm Office KGDVS (Kersten Geers and David Van Severen), which was made from glass cast in aluminium at Atelier Barrois in Lyon, France, or even the exhibition pieces by the architect Francesca Torzo, which came from Italy. Often times, artists and architects also connect us to manufacturing workshops that we are not familiar with yet. On rarer occasions, some pieces come from further afield. This is the case for carpets by the textile designer and artist Christophe Hefti, which come from Nepal.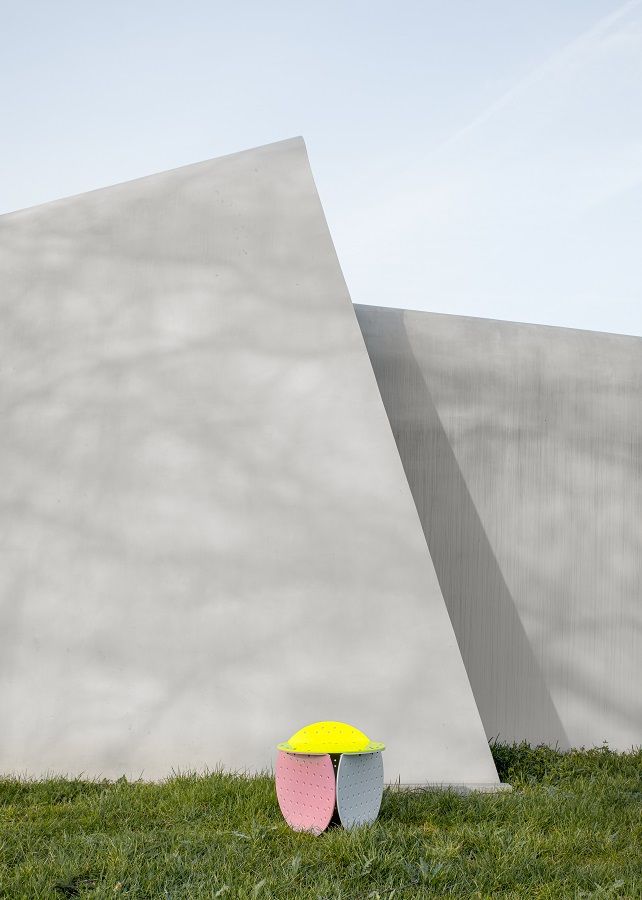 As a contemporary design gallery, how important is digital for you?
For now, we are still traditional and quite removed from digital. We believe that everyone should be able to see our pieces in person. Platforms like Artsy work for pieces by famous artists. For collectible design, we still need to find the correct digital sales platform.
One significant part of your work is your series of exhibitions in iconic homes in Belgium…
We have continued our forays into historic modernist homes, yes, which we have been doing since our exhibition at the Wolfers home by Henry Van de Velde (built in Brussels in 1929) and the Van Wassenhove home by Juliaan Lampens (built in Deurle in 1974). Last year, Maniera invested in the Roelants home, which was designed by Willy Van Der Meeren in Lennik-Saint-Martin in 1962. We love being able to arrange an interior with everything that we have produced and to show people incredible architecture that is sometimes overlooked. We are also considering moving our gallery to a home some day…
More recently, you launched a pop-up café/restaurant.
The '1B' show was launched during the reopening of cultural venues, before the second wave of Covid-19 in 2021. It was about being able to showcase pieces created by the Belgian artist Koenraad Dedobbeleer (lights, tables and chairs) for Maniera in a set-up that wasn't merely domestic and which could create an entire shared experience between all of us: curators, artists and, more generally, people who like to live well. We have organised parties and dinners there, designed by different hosts; artists and architects who are friends with Koenraad Dedobbeleer and Maniera.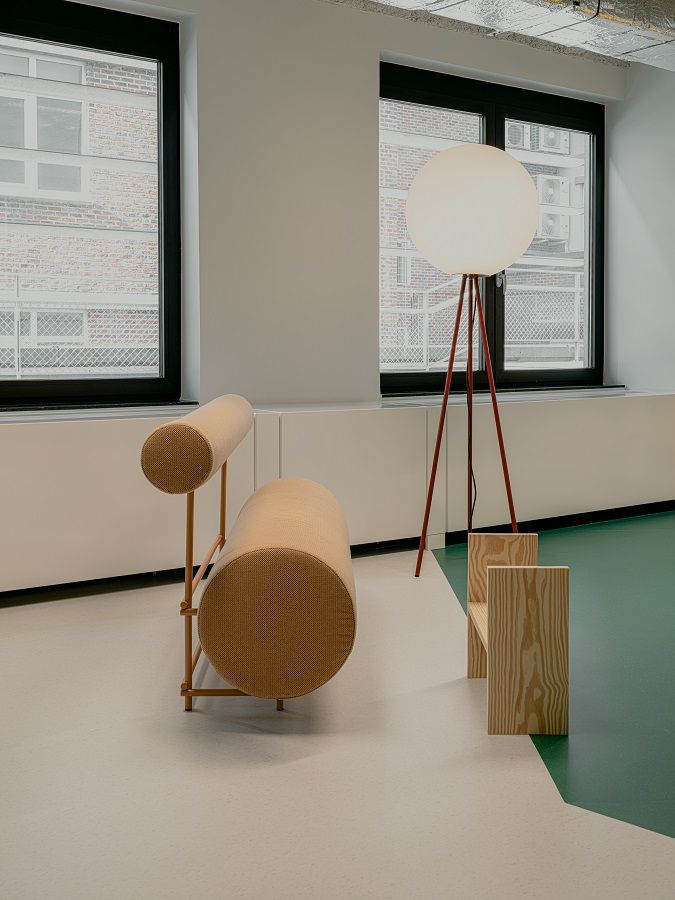 How was your collaboration with Silversquare to create a range of furniture dedicated to co-working and intended for their premises?
That was one of our biggest projects so far. That really allowed us to discover the world of co-working: a way of working, which, like cohabitating, is designed for a new generation for whom flexibility and human interaction are key. First, we were tempted by the premises proposed by Silversquare for creating this collection: the SQ Central co-working space opposite the central train station in Brussels (a stone's throw from our current gallery) and its building, the Shell Building, which was built by Alex Dumont, alongside Olivier Strebelle and Marcel Van Goethem, between 1931 and 1934. As a result, the 'Maniera 26' collection reflects the brutalist look of this architecture. The unique aspect was that we had to produce our own prototypes this time, since production costs were tight.
In this collection, we can see variations on your most famous pieces, such as the Prototype 03 table by Kersten Geers and David Van Severen.
Yes. That piece, which was originally made from resin and aluminium, is available in a 100% aluminium version that targets a wider audience. When you look at this collection, it is very accessible and unique at the same time. It offers kinds of office furniture and items and levels of finish that we are not used to seeing when it comes to office furniture. We are also happy to have received very good feedback from SQ Central users about these pieces.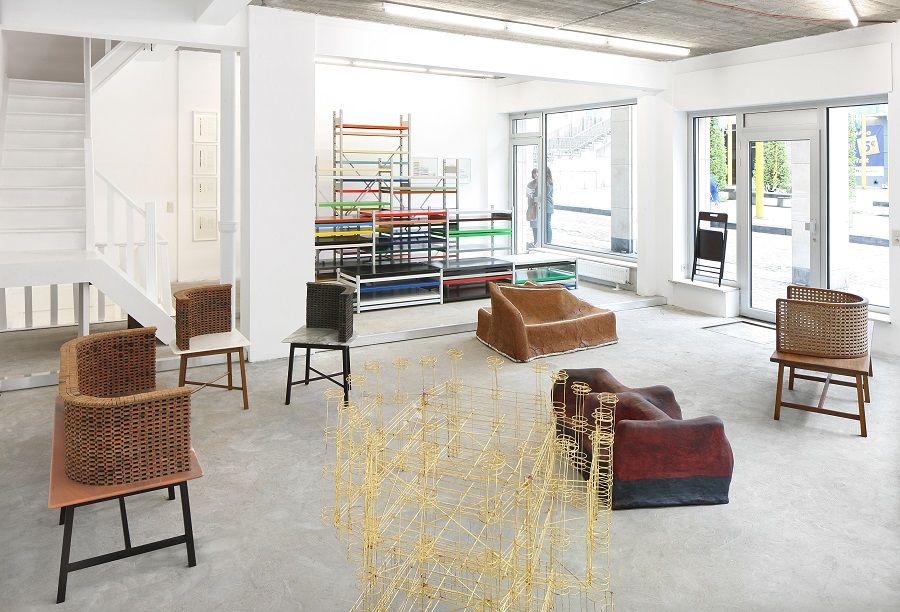 How do you see the future for Maniera?
We want to try everything, but also to return to stylish and comfortable furniture. Beautiful everyday furniture, not just radical items.
How has your audience grown with you?
I would say that we have a very specific audience for very specific pieces. Some of them only like certain pieces by architects; others buy one piece, then another and get swept up in our vision and our choices. They range from very young people, sometimes even students, to older, more established collectors.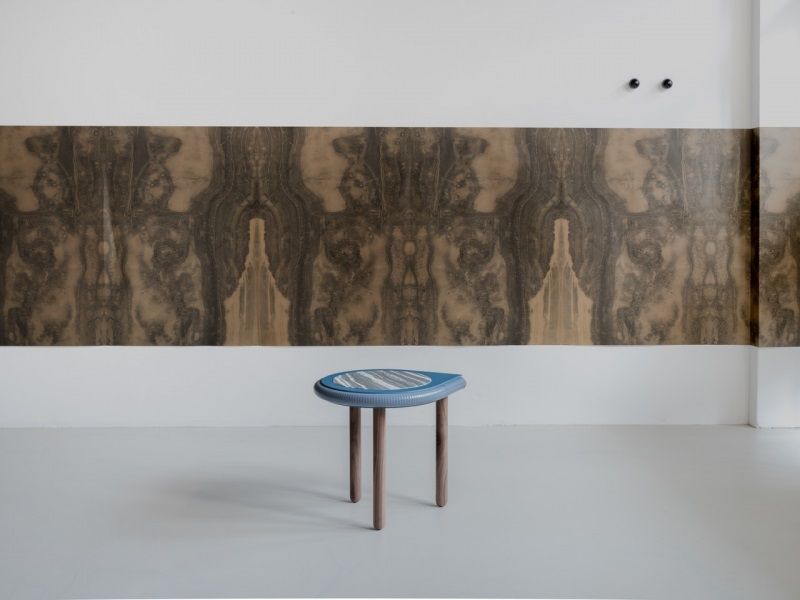 What are the advantages of doing business in Belgium?
Rents are reasonable and life is easy here in Brussels, compared to Paris or New York. Even with these conditions, we started by exhibiting at home before renting our own space, in order to be able to pay for production and our creators. Furthermore, Belgian architecture, like the work of Office KGDVS and all those who have appeared in the Belgian pavilion at the Venice Biennale, such as Bovenbouw Architectuur, remains avant-garde. Belgian architecture is now recognised worldwide, along with Belgian design and art. Now that collectible design is more established in the art market, and is beginning to become more accessible, Belgium is stronger in this sector, especially since Belgian collectors are known to be trailblazers.
Finally, you are working on a wild project. Tell us about it.
It's a car – no more, no less! It will be created by Belgian artist Harald Thys, in collaboration with Louis Vermeersch, an automotive designer based in Turin and the brother of Belgian visual artist Pieter Vermeersch, and it will be functional!