French furniture company Matière Grise develops its expertise and its products for interiors and exteriors with the involvement of its director Ruben Jochimek.
A clear-sighted entrepreneur with a passion for Belgian design. Matière Grise's collections include tables, seating, storage, lighting and home accessories, and are made primarily of metal. They are intended for the general public and are also custom-made for interior designers and professionals in the hotel and catering, office and public space sectors. The company is now welcoming a talented Brussels-based designer, Julien Renault.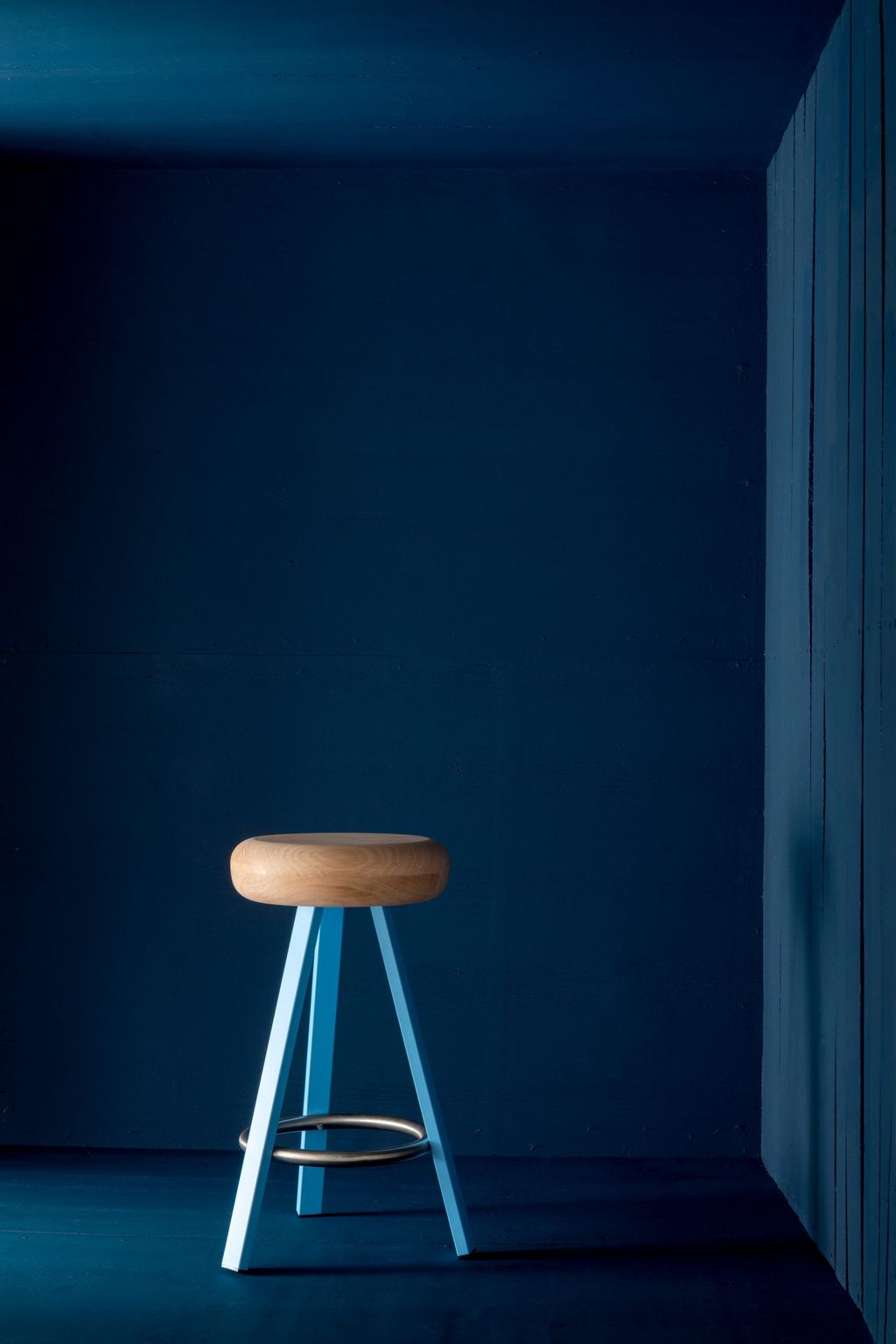 Tell us about the birth of Matière Grise.
Matière Grise is a metal furniture designer and manufacturer that my brother, my father and I have been managing since 2018. A few years ago, we were looking for a metal craftsperson to manufacture structures for products by Veronese, a high-end lighting brand that we also manage. Matière Grise did not completely meet our requirements, but we were immediately attracted by its expertise and the complementarity it offered Veronese. Matière Grise was founded in 2004 by Isabelle and Pascal Mortreuil, who owned a precision sheet metal company specialising in the automotive industry. Isabelle, who was passionate about decoration and design, had the idea of using the industrial tool at her disposal to manufacture a line of furniture. Their inventive shapes and finishes, which were unprecedented at the time, gradually shifted the boundaries of the metal and furniture industry. Since then, Matière Grise's product ranges have been enhanced through collaborations with French and Belgian architects and designers. 
The Matière Grise factory has been located in the Lyon region, in eastern France, since it opened. Do you intend for its production to remain local?
Our desire to remain in France and have 100% French manufacturing remains the same.
The boundaries between interior and exterior are more porous than ever, in terms of both style and function. How does Matière Grise respond to this underlying trend?
Matière Grise has always offered styles designed for both indoors and outdoors, depending on the metal and finishes with which they are made. In the brand's early years, the focus was on its outdoor catalogue. We have repositioned it as a lifestyle brand so we can offer designs that can be used anywhere in the home, leaving it up to our different customers (individuals, professionals) to find the use that best suits them. 
What does the word lifestyle mean to you?
The way we live and the way other people live. As designers, we have a responsibility to respond to the needs and desires of our customers, offering them a free, caring world to live in. For us, metal is not a cold material, nor is it necessarily all grey.
It is alive, it can be soft and velvety, and it can have texture and extraordinary colours. It can be used freely, in any circumstances.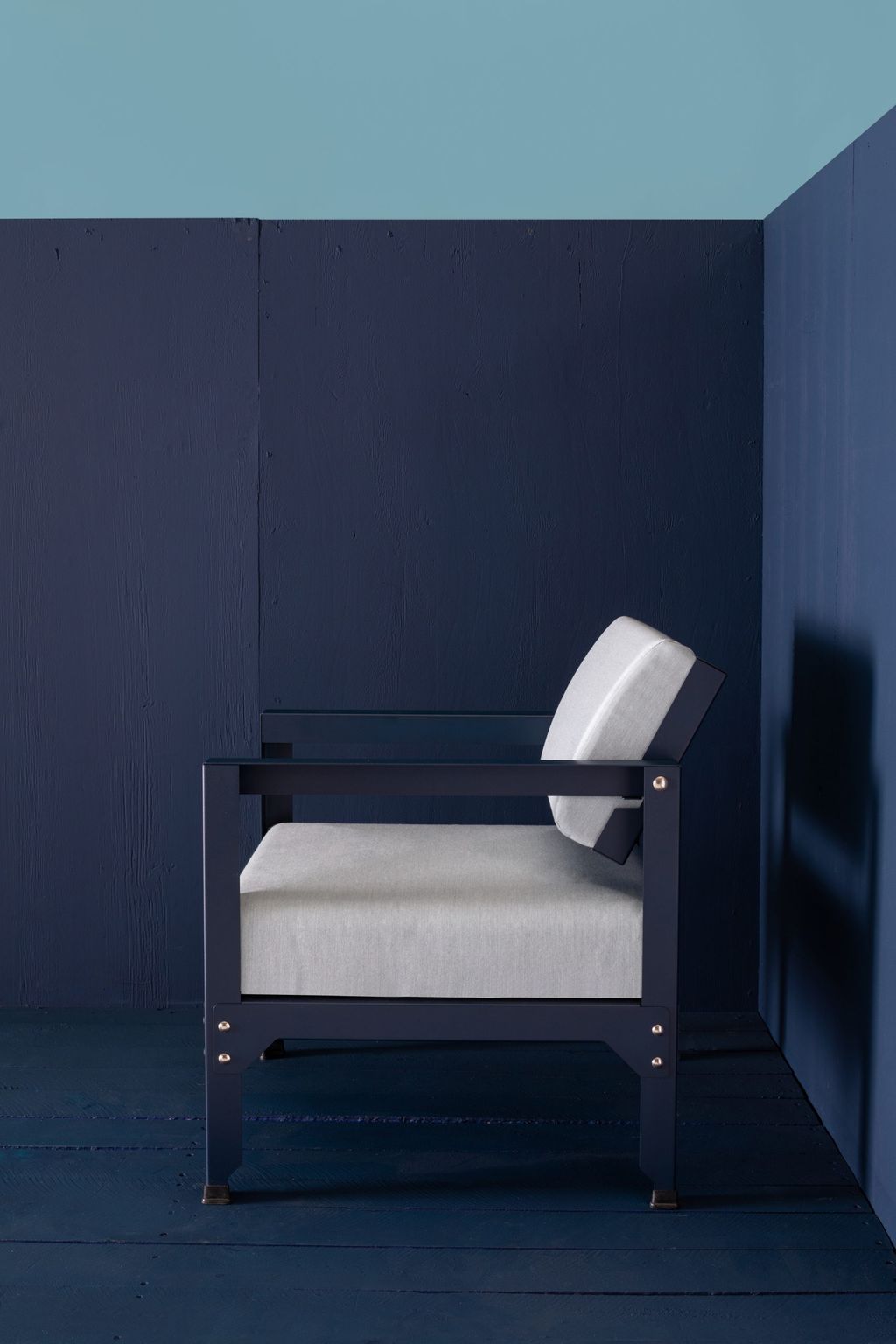 Some of your collections, such as Ankara, Smack and the Hegoa armchairs and sofas, brilliantly combine materials that might seem unrelated, such as metal and wood or natural stone and marble. What is their effect on the evolution of Matière Grise?
These materials, which we have combined with metal in these collections by designers Constance Guisset and Luc Jozancy, have a two-fold effect. They are part of a significant move upmarket for the brand, which can now offer a metal table with a range of tops. This allows us to approach several types of customer. These combinations of "cold" and "warm" materials give the Matière Grise universe feelings of comfort, visual richness, and additional quality that our public has been seeking for a while. The Hegoa line of armchairs and sofas, which combine a galvanized steel structure (for indoor and outdoor use) with OEKO-TEX 100 standard cushions (free of chemicals that are harmful to health), is one example.
What are the challenges involved in creating metal furniture?
A Matière Grise design is never created overnight. It is the result of a long process of innovation. But the current soaring prices of materials require us to be more inventive and source the right products, find reliable partners who are sustainable, reactive and consistent in their pricing so we can offer our customers the best possible quality.
What about the sustainability of your materials?
A sustainable metal product is a well-made product. It is well designed, assembled and welded.
Our dealers are very happy to work with us because our products last. Also, the metal industry is one of the best organised sectors for recycling. Metal is the most recycled material in the world.
Your strong point is personalisation. How has Matière Grise's colour palette, which is available for each of your products, evolved?
When we took over Matière Grise, it had 33 colours. Today, we offer 40. Three main directions guided our choices: the desire for chic, sober, timeless and versatile shades; work on pastels; and material effects and metallic lustres. Every year, we evaluate the colours that are most popular with our customers.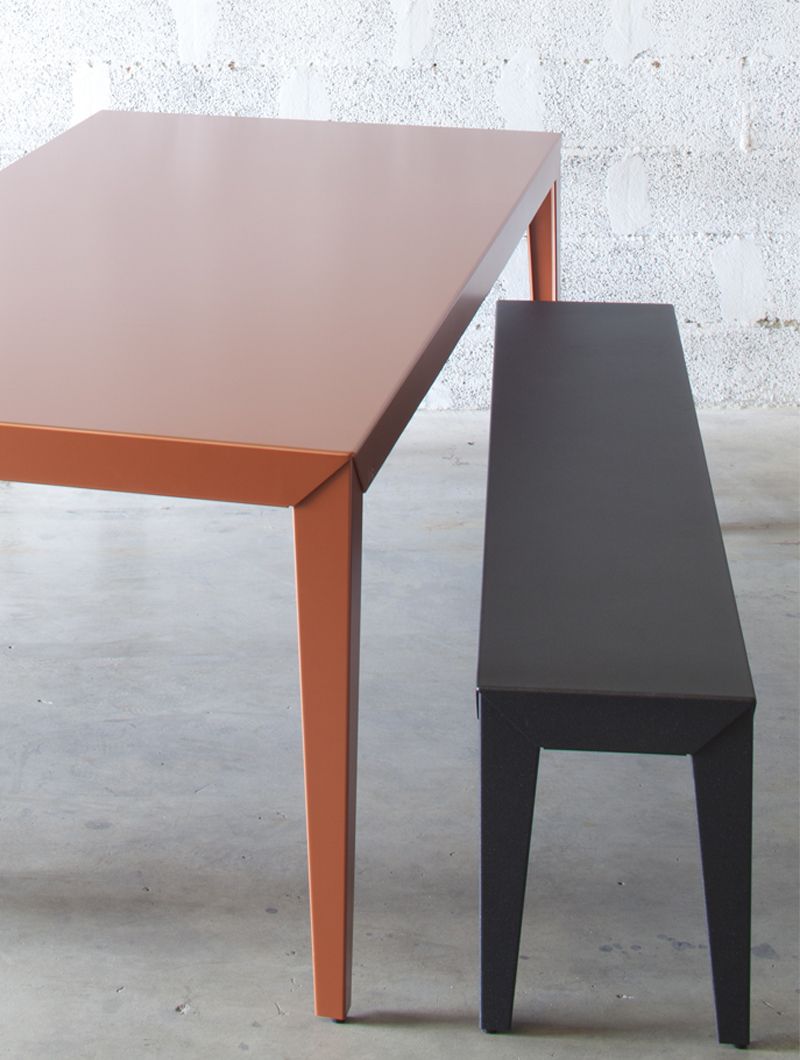 What are your most popular products?
Firstly, the ZEF collection by Luc Jozancy, which can be used in any interior design and is available in two leg shapes, five heights and with nine different tops. We have noticed that the more possibilities there are, the more popular the products. This is the case with the Galet collection, by the same French designer, which comprises a set of three coffee tables with organic shapes. Moreover, Constance Guisset's Ankara collection is becoming a design icon. She has just furnished the work and meeting spaces of the headquarters of a major jeweller in Paris.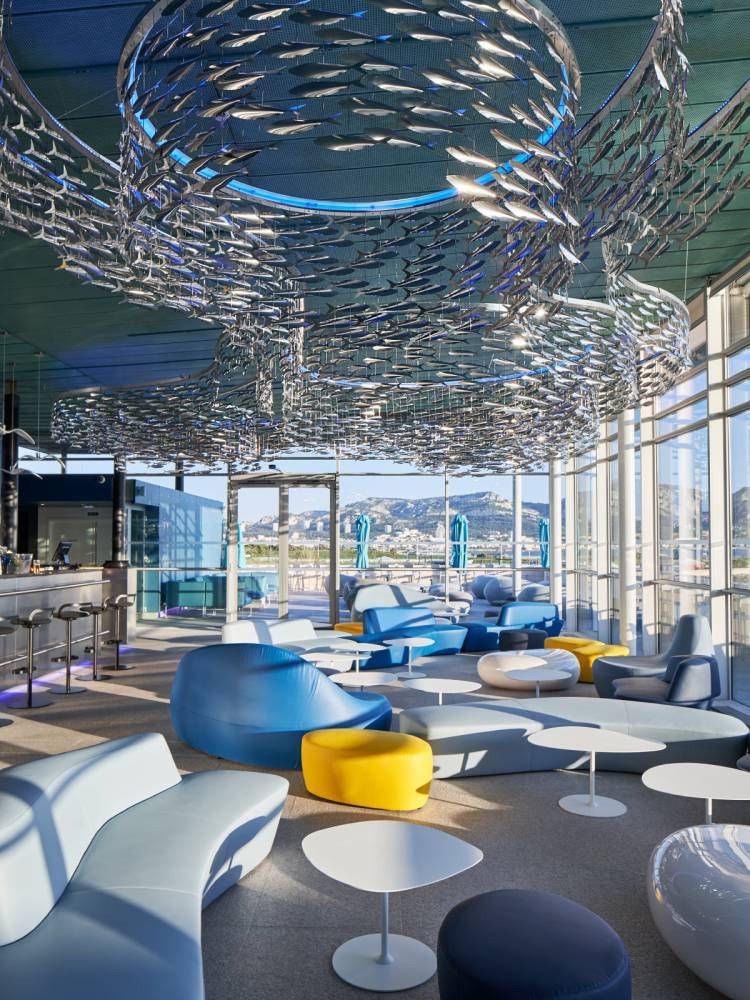 What are some of your most symbolic achievements?
The nhow Marseille Hotel, which was designed by the Marseille agency Claire Fatosme & Christian Lefèvre, is one of the finest examples of our work. It includes most of our best-selling designs. We will soon be carrying out projects in Switzerland and in the United States, which is a brand new market for Matière Grise. For this, we have signed up a representative who works in the banking (JP Morgan) and technology (Google) industries.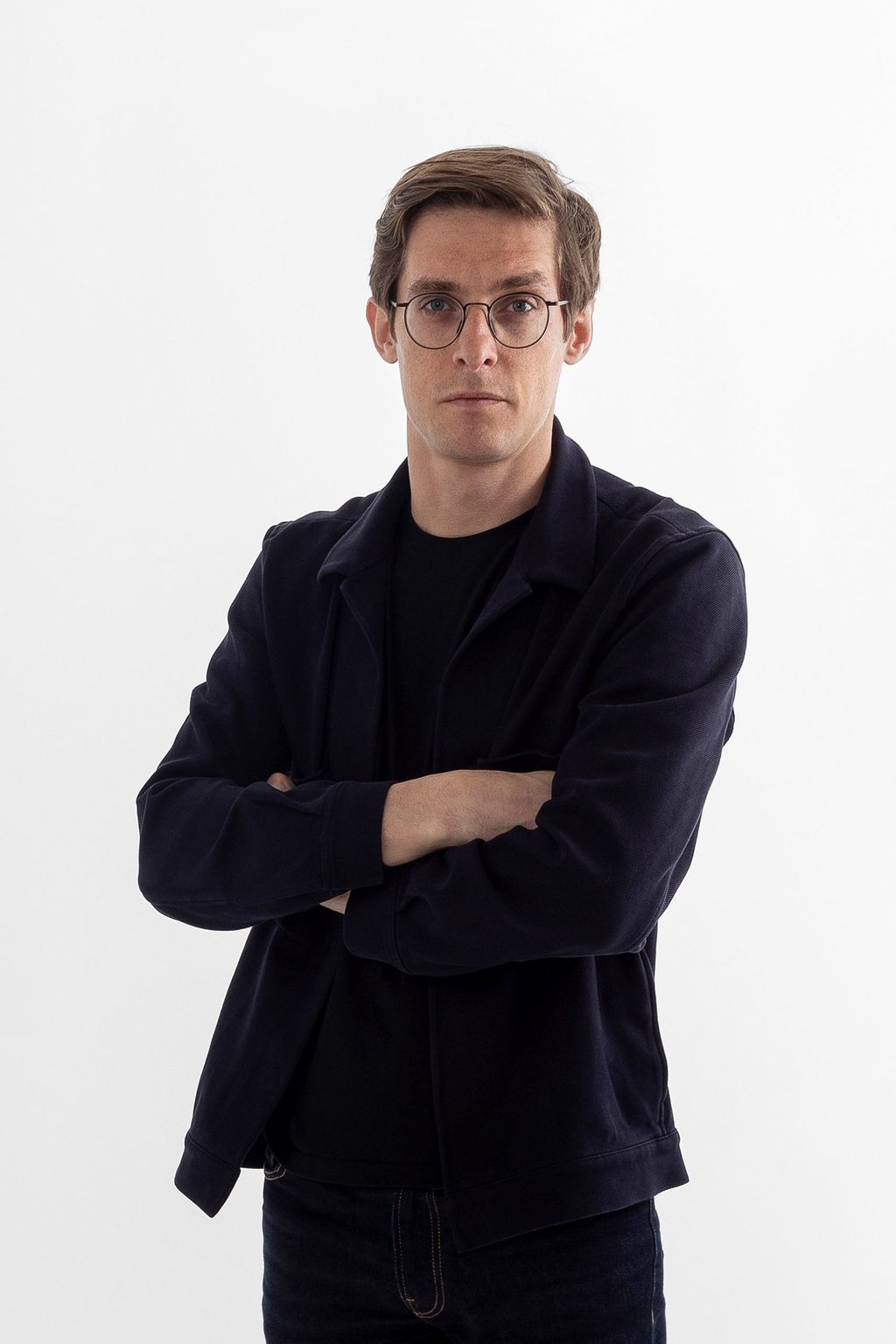 Do you plan to develop your home accessories offer in order to expand your range?
It already includes trays, among other items. Julien Renault's new mirror for Matière Grise is a good start.
What attracted you to Julien Renault's work?
He is not just a designer with industrial expertise. He also knows how to create a real world around his products. I was won over by his sense of aesthetics, the photogenic nature of his products, the purity of his lines and the way he organises them. I met him during the videoconference speed-dating sessions between creators and designers of the D2B programme, Designers towards Business, jointly organised by MAD, Home of Creators, Flanders DC and Wallonie-Bruxelles Design Mode, during the pandemic.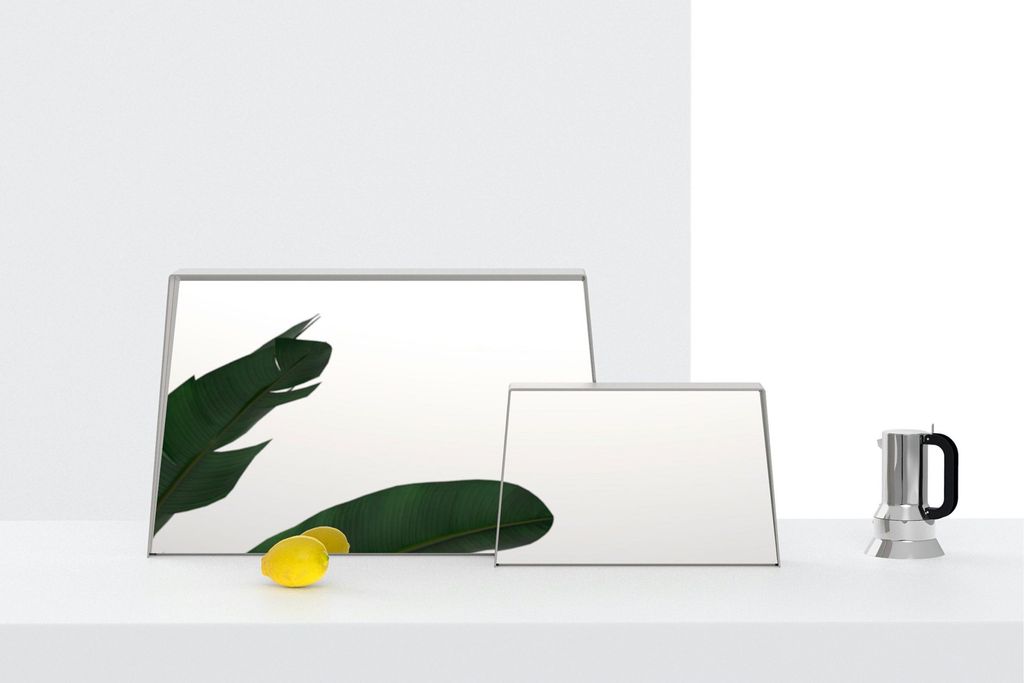 What does the product he proposed for the event look like?
It is a mirror called HD, for "High Definition", and is available in all our colours and in two sizes: 20 and 33 inches. Its shape is inspired by the world of television. Its edges are framed with metal and the mirror is slightly tilted, which is impressive. We have also discussed the possibility of producing accessories to complement this mirror and expand this new range.
What do you like about contemporary Belgian design?
It is simple and self-evident, with no frills. It is creation with a candid spirit. I have always played close attention to creation beyond the French borders, and Belgium is dear to me. When I arrived at Matière Grise, the brand already included products designed by the Brussels duo Beaverhausen (Mimy A. Diar and Ad Luijten). Since then, the creation of a line of lights by young Belgian designers has started, with the impetus of Céline Catucci's commercial agency Katu&Co, which represents Matière Grise in Belgium. These new products will soon see the light of day.