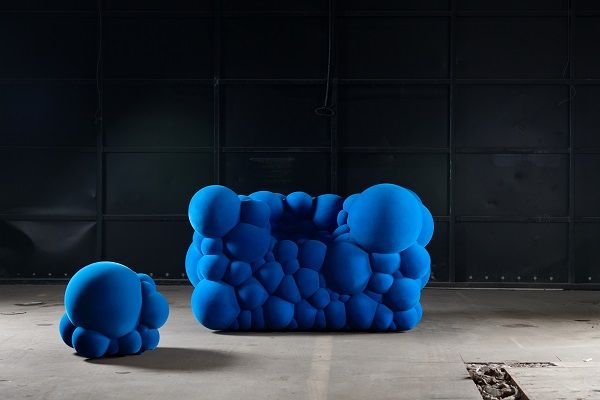 Graduate of the Design Academy Eindhoven (DAE) in the Netherlands and winner of the Henry van de Velde Award for Young Talent, among other distinctions, this Brussels-based Belgian has never ceased to push his thirst for creation ever further.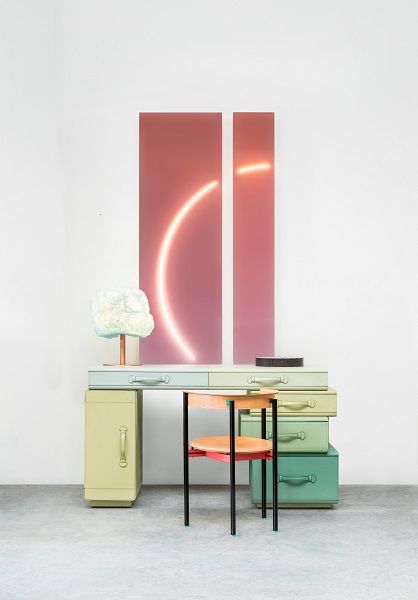 Your creations exude a lot of poetry. It seems as if this takes precedence over the functionality of your furniture and objects.
The Design Academy Eindhoven where I studied is known as 'The House of Concept'. You learn to think about objects as being steeped in a history. Subconsciously, I think I have kept that narrative mindset. But it is obvious that over the course of a career, one's spirit evolves. I am more flexible now in my way of thinking about design; but the fact remains that, even for an industrial project, this dimension of the narrative remains omnipresent, even if it is only implicit.
In the "Suitcases" series, which was both your final thesis at the DAE and your first success that was spotted and edited by the Milan gallery Nilufar, one can feel that the common theme that interests you – roaming, migration, nomadism – also allows you to make your creations both current and sustainable.
In terms of my personal work, I like to think in series, rather than single or isolated objects. Over time, these series grow and give rise to new pieces. This is the case with the 'Mutation' collection launched in 2011. Recently, I integrated mirrors, an element I had already thought about, but which took me a number of years to achieve.
The 'Suitcases' line is perhaps the most striking example of this. It gives an impression of timelessness. Was this actually your intention?
The concept of travel and adventure is ingrained in all of us. My lines, especially when enriched with new pieces, give free rein to multiple interpretations. This explains why they continue to inspire and fascinate people, including those who collect them.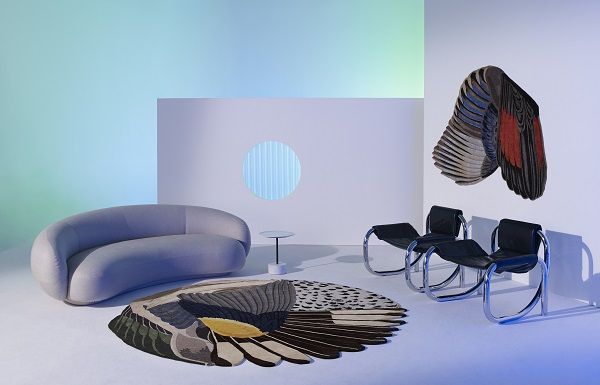 It used to be that art design and industrial design didn't mix well. But you thrive in the two disciplines, which sometimes end up coming together.
Everything was built spontaneously. My graduation collection was part of artistic design, but I didn't want to be locked into that category. I like the freedom that comes with working with galleries, but I also appreciate the technical and budgetary constraints of industrial design. I really like to be able to speak to a wider audience through democratic objects.
Until now, fairs have been a necessity to attract publishers and promote your designs. With the digitisation of the sector and the recent lockdowns, do you think they will disappear?
I hope not. I have experienced a lot of cancellations and postponements in the implementation of my projects, but I remain convinced of the importance of being able to touch the products. 'Feathers', the line of rugs I designed for CC-Carpets, is a good example. Since the confinement, the brand has found many new and innovative ways to continue to communicate on its collections. In particular, they created videos and animated performances to give a feeling of life. We even thought up a series of animations together, to promote the launch of 'Feathers'. It's very interesting, but in this case, we are still talking about hand-knotted rugs from Nepal. Each piece takes about four months of work for a single craftsman. To clearly perceive the beauty of the materials and the human know-how invested in them, there is no replacement for touching them. You don't necessarily have to present them on a huge stand. More intimate encounters can also do the trick.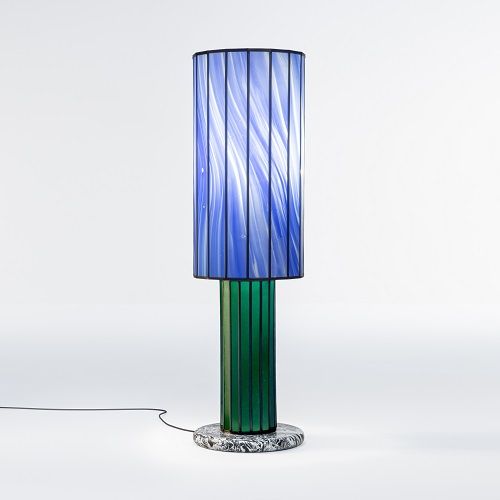 Today, 'local reality' is on everyone's lips. Does this put brakes on the possibilities for a designer?
Certainly, the know-how of the Nepalese artisans or the Bavarian workshop where my stained glass is made, cannot be transferred elsewhere. These are age-old techniques passed on from generation to generation. I have a Belgian network for leather, glass, marble … but also an international circle. If I can use local artisans and reduce our ecological footprint, so much the better. Otherwise, I will seek my happiness elsewhere.
Sofas, lights, rugs, … Nothing seems to bore you.
I don't like to feel locked in a place, a technique, a style… In this sense, I don't consider my status as a Belgian designer to be central to my approach. What interests me is exploring all facets of my craft. Some experimental research takes a long time: for example, the lamps that I have been developing for more than two years with Atelier Mestdagh in Merelbeke. Alongside my work with stained glass, I have integrated other materials into them, such as marble. This exploratory process requires patience – which I don't have much of, despite appearances. So, I need to immerse myself in other universes and techniques, in order to accept letting things build organically. As a designer, this gives me the oxygen I need to keep creating. My job is like a treasure box. One day, I am immersed in stained glass. The next, I am creating very graphical rugs – for the first time. Nothing stops me.