Hind Rabii illuminates the interiors of individuals and businesses in Verviers and around the world. For more than 25 years, this lighting designer has been overseeing high-end production in her own workshops. Extraordinary creativity on a human scale…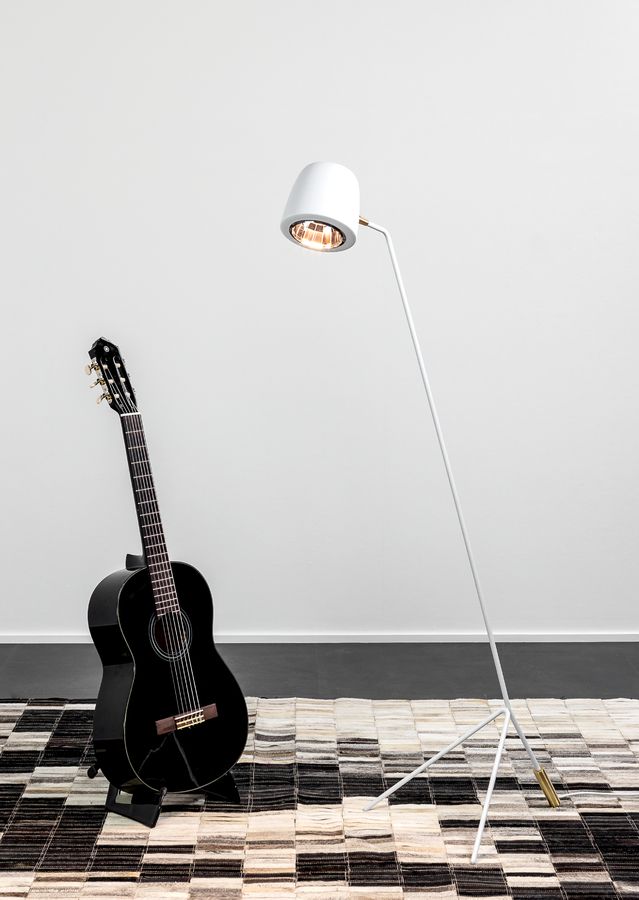 You were an engineer in the textile industry. How did you get involved in lighting design?
I've always been passionate about architecture: modern aesthetics like those of Le Corbusier, Jean Nouvel and many others. For me, the most beautiful designs come from architects because they include living spaces. For my own part, I got involved in design almost by accident… After studying financial engineering in Morocco, where I was born, I moved to Belgium, where my uncles offered me the opportunity to work in the textile factories that they were managing (Verviers was historically a hub for the wool industry, with a reputation that dates back to the Industrial Revolution). I then developed an interest in fashion, and discovered that designing objects could allow me to combine technique and creativity.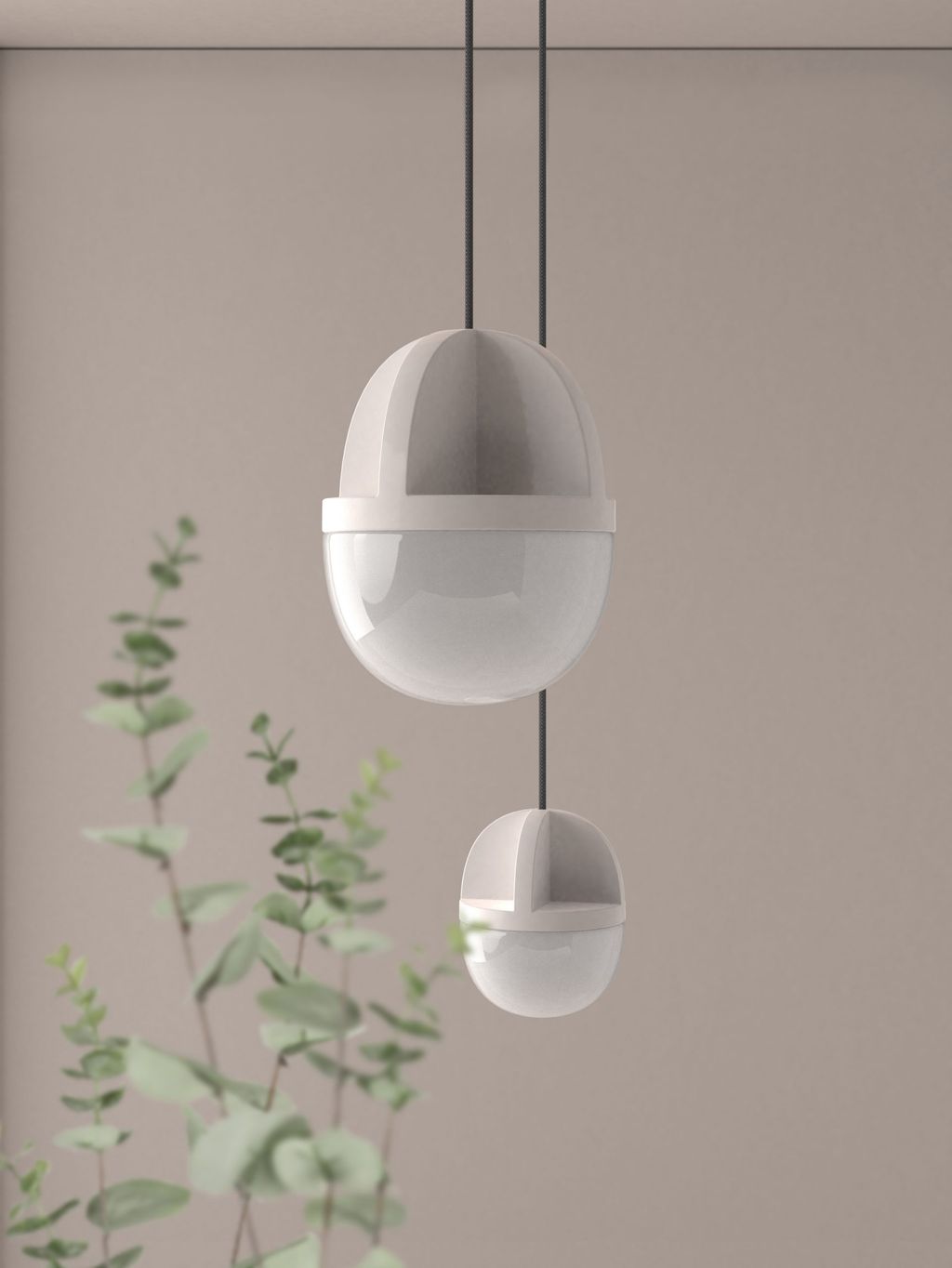 You founded your eponymous brand in 1997. What is your bestseller?
The brand has changed greatly since it was created, but of the items that remain in the catalogue, there is the Belle d'I series, which embraces the traditional shape of Moroccan glasses (the Beldi, which is used in particular for drinking tea). It is now produced in a variety of colours and from aluminium. The sculptural Esprit Ya-Ya range has also become iconic, as well as Half & Half by Alain Gilles, one of the designers that we collaborate with.
You have also joined forces with other designers from Belgium, Italy, etc. What relationship do you have with them?
Indeed, I collaborate with Jean-François D'Or and the studio run by Alfredo Chiaramonte and Marco Martin, as well as Alberto Nason, who is originally from Venice. The designers I enjoy working with are the ones that take time to consider a design that really fits in with the brand and the world it occupies, and not just another product for the already highly competitive lighting market.
You are in the design sector; your husband is involved in technology. How do you work together?
My husband, Michel Orban, develops our entire lighting catalogue in-house, the overall design of the product as conceived by the designer (whether that is me or someone else). He also develops any hook, the smallest technical piece that brings the design to life… Obviously, 3D is a part of the process, but the key work is still manual: we make moulds, refine shapes, test them, adapt them to international certifications in the electronics sector and so forth. Michel likes to remain in the shadows, so to speak, for this part: his interest lies in the technical development.
The materials you like are quite hard, such as brass, glass and aluminium. What materials have you not yet worked with?
I like to work with materials that have character, which is why I do not like plastic. The material must be pleasant, soft, original or surprising, in order to spark a feeling and pair with various interiors, which are designed using other materials, with textiles, wood and so on. In terms of textiles, I appreciate what is going on behind Jacquard and its complexity. With respect to wood, I have already taken the opportunity to experiment with oak. Today, in particular, I am working with iron and even fibre glass.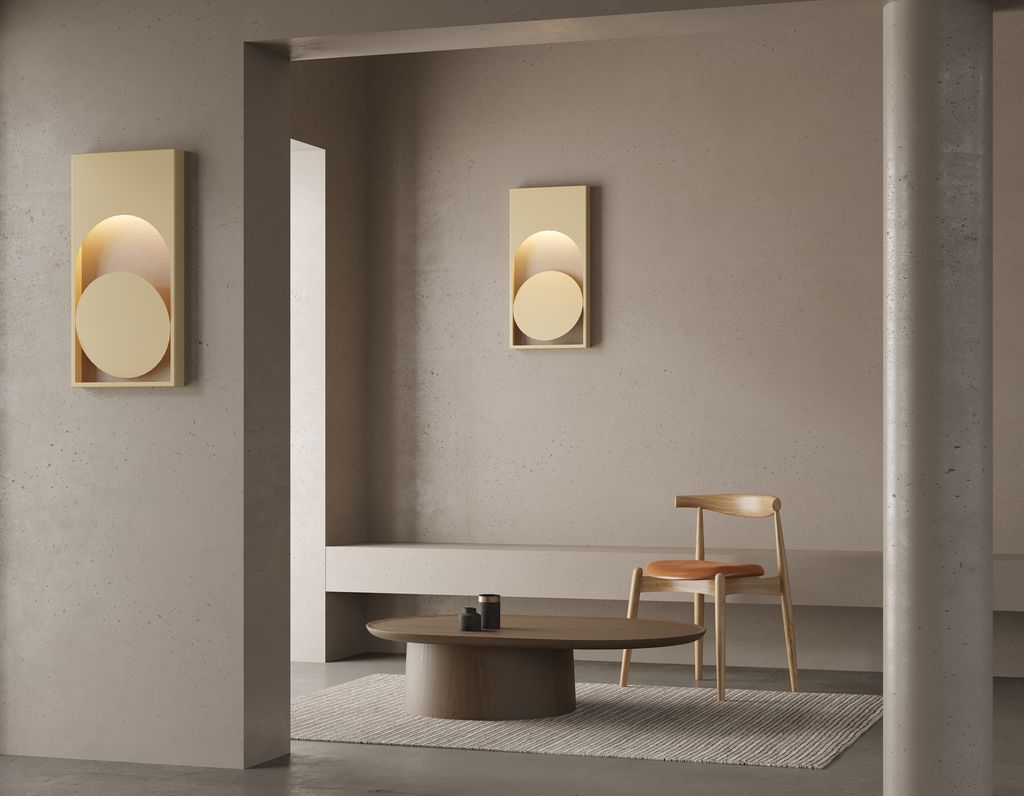 The customisation of your models is a key part of what you offer…
Every interior represents the person, or people, who live in it, and the actions and details that are important to us vary from day to day, so I have always wanted to offer my clients a customisation service for each Hind Rabii line (in terms of models, sizes, heights, fixings, finishes and the like). I think this is a normal, and obvious, choice for a high-end production like ours.
Short-circuit production in Europe is also important to you. Tell us about that.
Yes, absolutely. We produce everything we can in Belgium, in our workshops in Verviers, but the glass comes from Murano. As a general rule, we prefer Europe for any electronic components (Germany, the Netherlands, etc.). Our goal is to monitor the entire production chain so that we can be more responsible.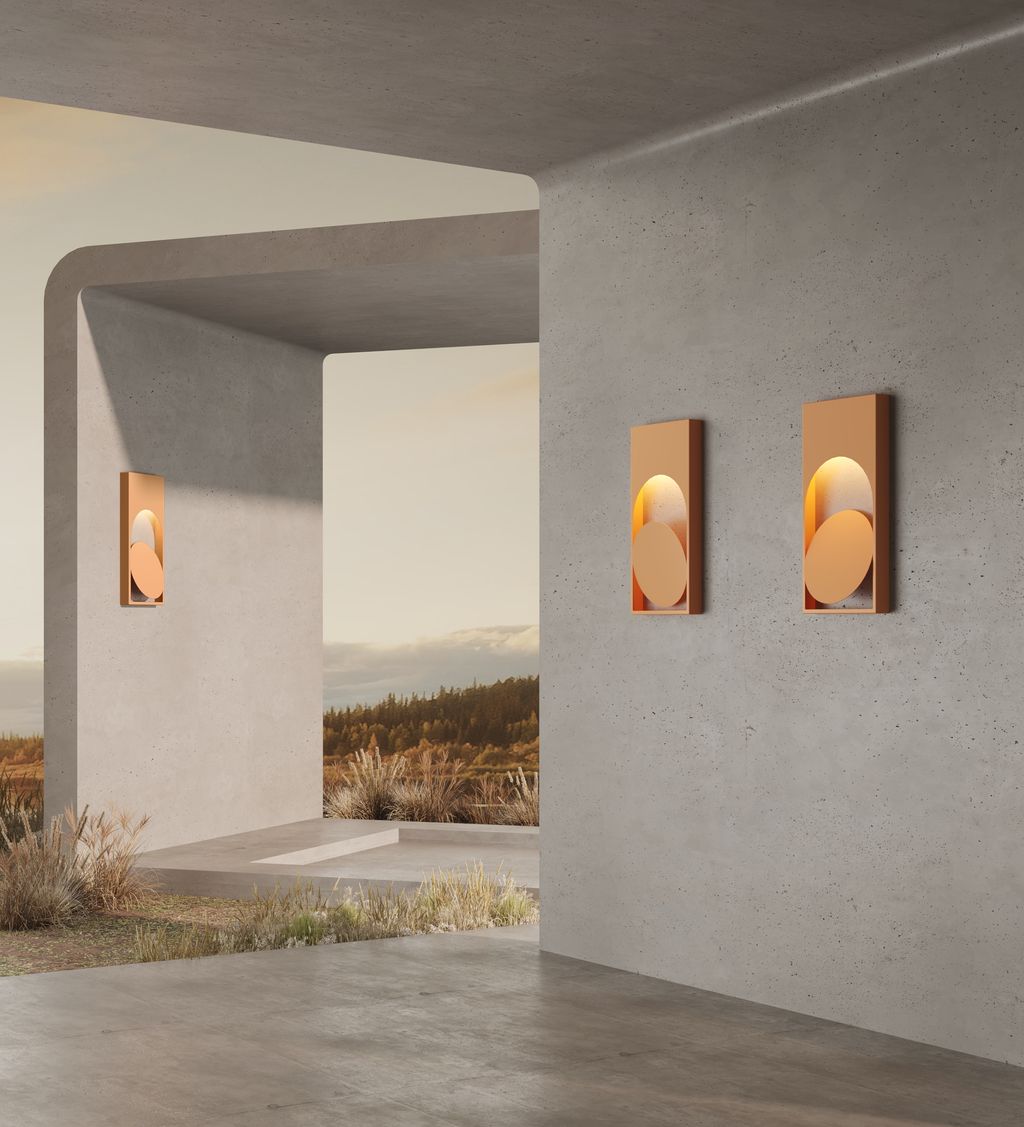 What is the advantage of being based in Wallonia?
There is no real advantage to being here, apart from the central location: close to Germany, the Netherlands and France. What I enjoy is welcoming international clients to Verviers. I am proud to be based in Wallonia. I have a lot of space and freedom to work here. Plus, when I take part in professional trade shows in foreign countries, I am happy to speak in French, whereas a lot of my colleagues in this industry are Dutch. Belgium is diverse, and should appreciate designers from all backgrounds! That is its strength.
Do you enjoy neighbourly interactions with your peers and colleagues?
Yes because there aren't many brands and designers from Wallonia. We have little influence over each other, and everyone has their own personality. Belgium is not the United States, and Brussels is not New York, but you can still make out international trends that influence us here. It's all about staying confident in yourself.
Who is on your team in your studios in Verviers, where all the lamps are mounted and assembled?
There's Michel and I, a sales assistant, three workers who mount our lamps and some freelance employees.
We often think that publishers and creatives are working more and more with digital tools, or even exclusively so. You are still very fond of manual work…
We are really attached to what is real. We work with materials every day. In addition to the work of design and development, there is the technical reality to be considered. This is also very rewarding on a personal level.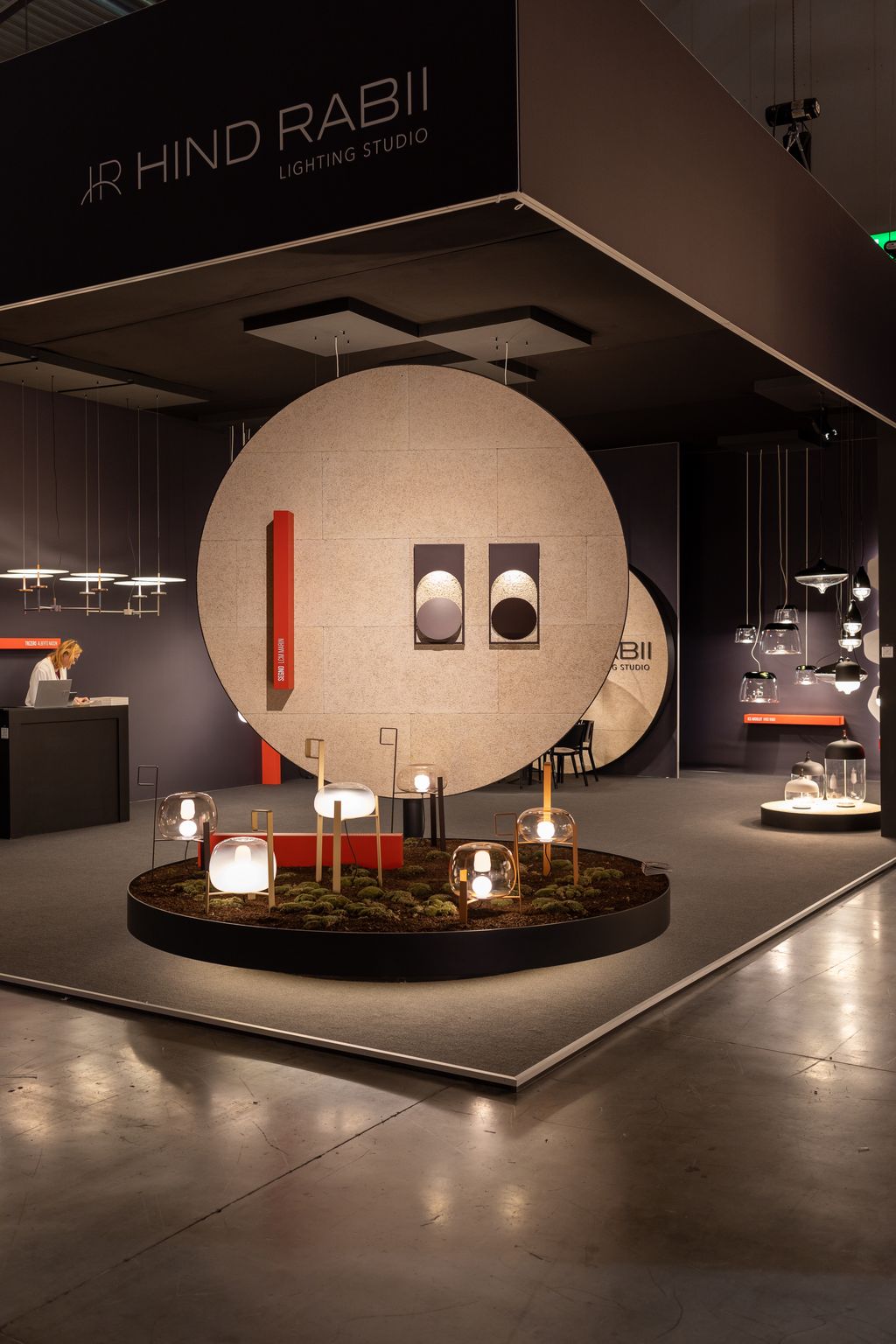 You participate in international events like Euroluce in Milan. What do you expect from this kind of event today?
A rewarding and personal connection. Trade fairs are not like they used to be. They do not work in the same way. There are many constraints, and they always require a very significant financial investment, but participating in them remains crucial. Euroluce in Milan is not to be missed, and we love taking part in it. This is key for a brand like ours, which comes from Wallonia and has real international influence. We have to show that we are innovating, that we are moving forward and that we are evolving. Our clients from Australia and Asia, as well as America, come to see us, as do those from Eastern and Southern Europe, and want to touch our products, to figure them out, to be charmed by them, etc. Personally, I need this valuable time to talk to them. It is the least we can do for our clients.
What trends are you noticing in terms of purchases?
The underlying trend is for warm, original and sensitive items. Products that spark memorable feelings. Customisation is also a decisive factor for many clients. Generally speaking, consumption is more logical, and pieces that require significant research investment in terms of shapes and materials are greatly appreciated. We are delighted about that!