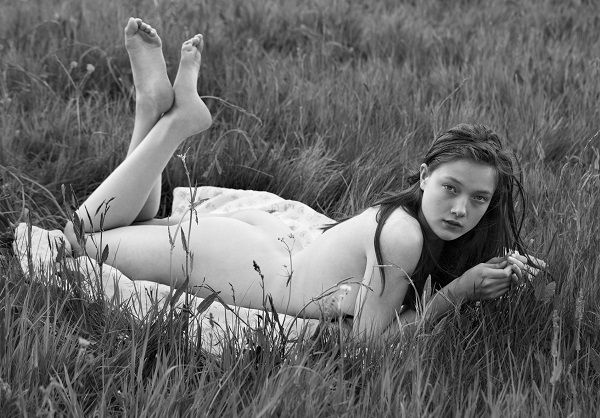 For 15 years, he has been photographing the biggest models, actors and directors for the foremost magazines of the international scene (Elle, Vogue, I-d, Harper's Bazaar, etc). Over 10 years, he also collaborated closely on the development of Belgian label "Filles à Papa". We met with this resident of Liège whose reticence is inversely proportional to the scope of his work.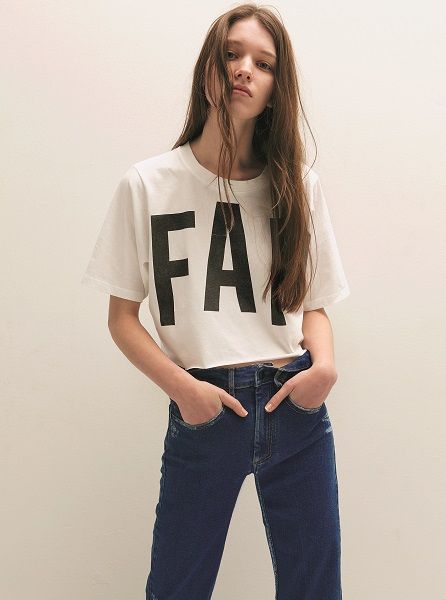 You have photographed Helena Christensen, Charlotte Rampling, David Lynch, Diane Kruger… Your photos appear in the world's most prominent magazines. When did you decide to become a fashion photographer?
I first followed a very academic curriculum, then I branched out into painting and interior decoration before enrolling in Saint-Luc for photography. I finished my studies in 2004, and everything happened very quickly after that. It isn't so much the clothes themselves that interest me, but rather the meanings within them. Fashion, because of how it functions, brings together all the necessary ingredients to tell a story, but also to meet people, to create stylistic concepts, etc. My driving force is curiosity. In fashion, I am interested above all by the storytelling.
For several years, you worked closely with the Belgian label Filles a Papa which was at its early stages at the time. Why?
What interested me in the Filles a Papa project was the chance to start from a clean slate. Constructing the brand became my playground, the expression of aesthetic references that were dear to me, whether a quickdraw, a "no make-up" spirit or a "masculine feminine", less generalised at the time. I could buck the very polished images in style in the 2000s, and return an aesthetic of ingenuity: less perfect, more nuanced…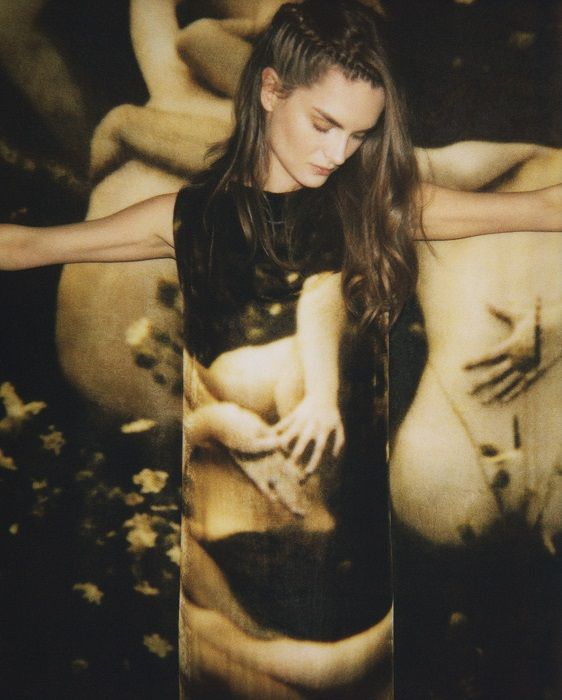 For the brand, you designed two calendars where the girls were fully naked…
That wasn't about provocativeness. I simply wanted to distance myself from those brands that, in the quest for profit, tried to achieve maximum visibility. In that case, the perspective was first and foremost artistic. I wanted timeless images, free from any notion of season or business constraints. The idea was to create more 'sincere' visuals that would highlight the brand's muses.
On your Instagram page, you repost older images.  Is this a way of insisting that, in fashion, not everything is perishable?
I am not a brand. So I feel free to post on my Instagram page when I feel the urge, in a purely random way, rather than as part of a strategic approach or linked to my own current events. Sometimes I do not post anything for several months, even though I have written editorials in international magazines. If I repost an image, it's for what it represents, not for the clothing, nor for what its publication can do for me. It may also be a consequence of my private nature. The studio remains my creative den.
The fashion industry has changed enormously in recent years. Do these upheavals impact the image of fashion?
Our way of consuming fashion has changed, bringing along a new way of consuming images. They have lost their status. Today, we are overloaded with images.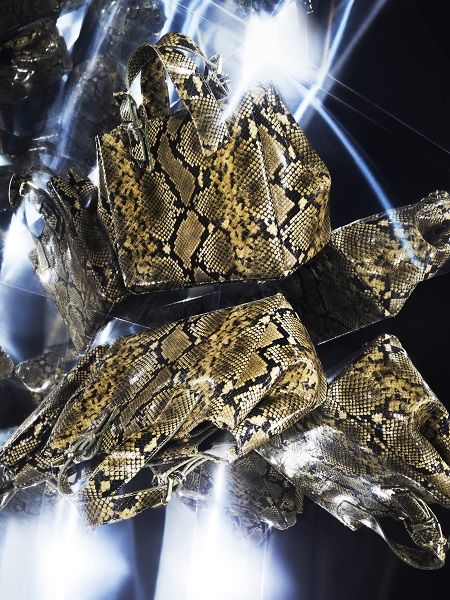 Your photos exude a raw sensuality, one where editing doesn't really have a place. We remember your album covers for Soldout or your campaigns for the Belgian brand Lilu.
I just try to offer something different, even if it means going against trends. Depending on the projects, I switch from one aesthetic to another. For each one, I try to develop unique codes, without using a 'ready-made' recipe. I don't believe a photographer's signature is linked to an image style or a range of colours. Above all, I aim to create a dialogue that is new and in line with what I want to express at that moment.
You live in Liège. Why have you chosen to remain in Belgium?
Even though I have had opportunities to experience life in other cities around the world, I never wanted to move elsewhere. I love traveling for work, but that's as far as it goes. In Belgium, we have the chance to meet creative talents, who still remain very humble. The way of working is more laidback here. Yet designers are forging their own paths. The Belgian brands we are talking about now (Léo, Christian Wijnants, Filles a Papa, Lilu, Jean-Paul Lespagnard, La Fille d'O…), are unlike any other. We don't feel any desire for imitation, which can be the case in France, for example.
After 15 years in this career, what is your source of motivation?
Just like the origins of my profession, I don't think about my career in a global way. I enjoy working on an editorial as much as I do on an album cover or an exhibition project; projects in which I try to invest myself as honestly as possible. Everything is a question of compromise between the needs of the client and my personal references. For my more personal productions, I tend to erase any elements that could refer to a trend or a too-specific era. These are images that I prefer to use for a classic structure such as an exhibition, rather than for social networks. My work must stay simple and natural. If you think too long about an image, it loses its true nature.