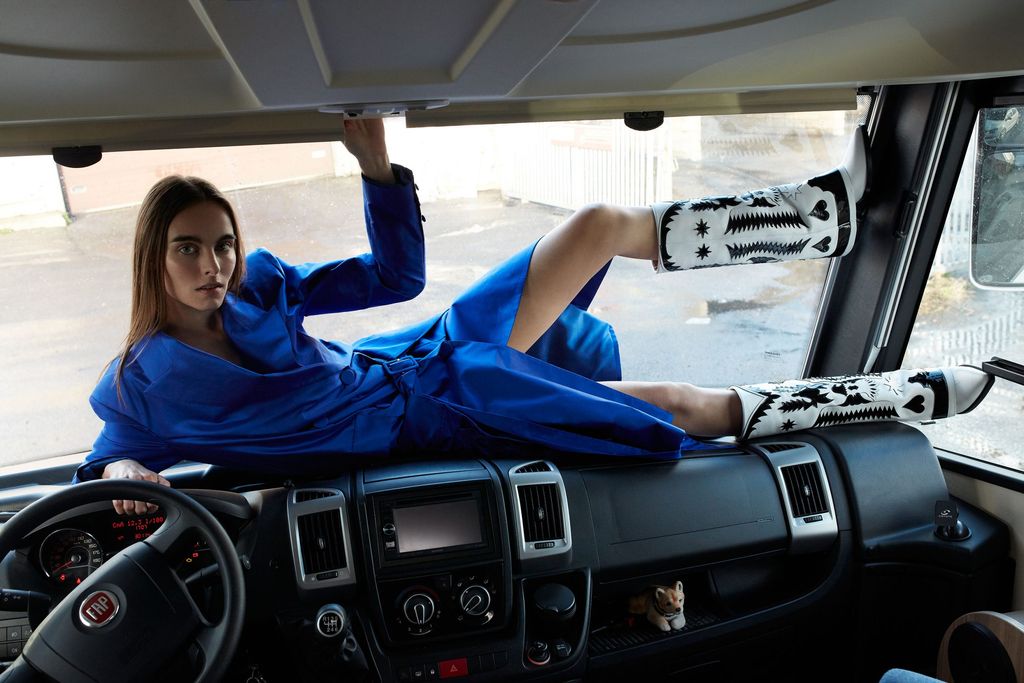 Carol and Sarah Piron, both in their thirties, are at the head of Filles à Papa (FÀP studio), a fashion label with an international reach which, over a decade, has made a place for itself on the ultra-competitive market. It was the ideal opportunity for us to meet these Liege-based sisters in their workshop/showroom, located in this Walloon province known for its industrial culture.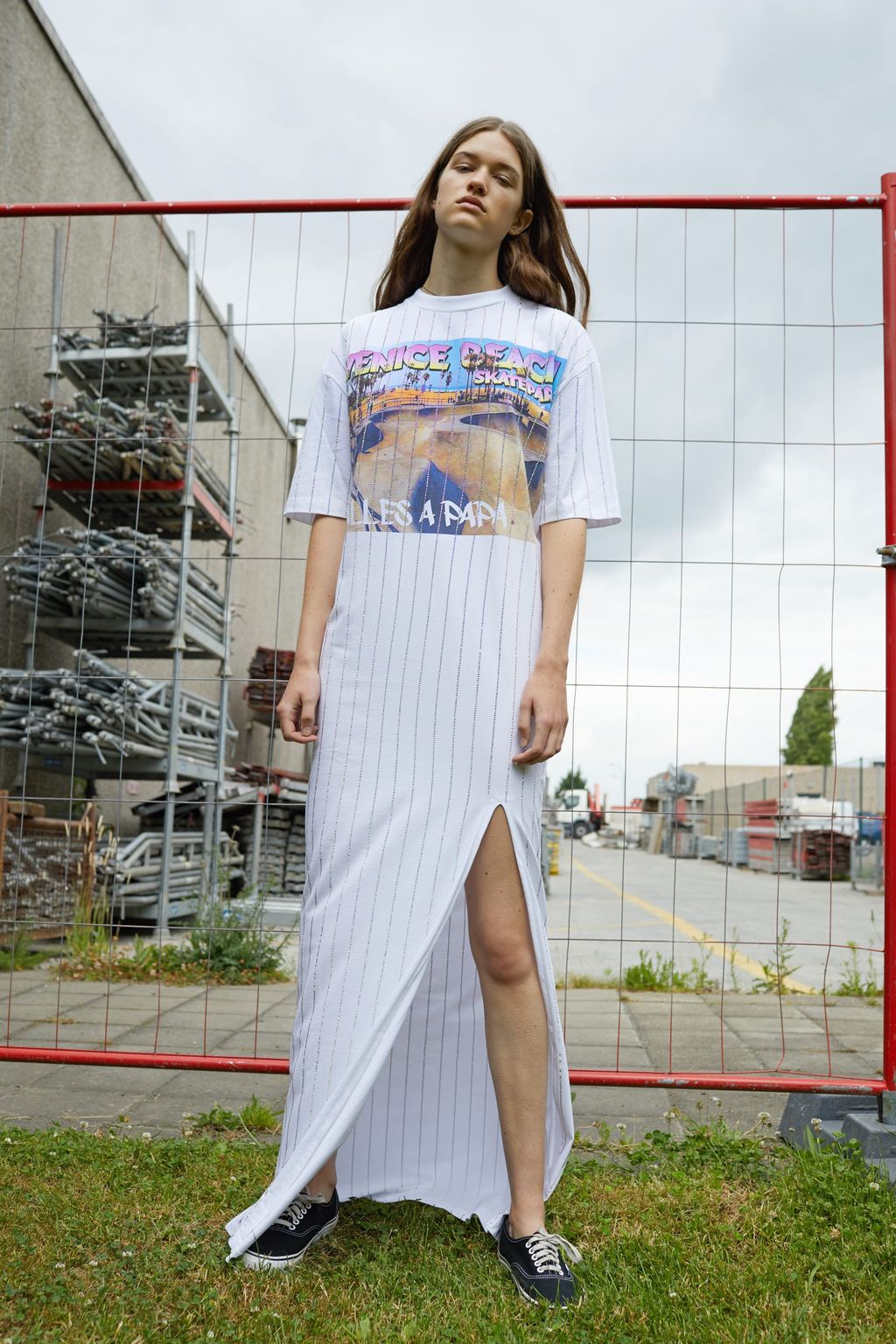 The studio is located in the Hauts-Sarts industrial zone outside Liege, where everything began. Tell us your history.
There really wasn't a choice in the sense that FÀP is an authentic brand. The 'true' stories we tell each season are intimately connected with our own. My sister and I grew up here, in an industrial environment. The influences, linked not only to our father's profession, but to the circle of artists and creatives we have interacted with in Liege (musicians, painters, graphic artists, etc.), as well, forged our identity. FÀP is also pop-culture, fragments of our childhood in the 1980s. So, in our collection, you'll find Tropico or Cara Pils prints, references to motocross and the brand's initials, a wink that encapsulates our offbeat side, which can be translated on a second level.
From the start, you have created a universe full of contrasts, in which these hybrid influences mix with other, very luxurious inspirations. I am thinking in particular of the choice of materials you use for your clothes.
Yes, silk, leather but also denim, which we embellish with sequins or embroidery. Some pieces are handmade in a workshop in India, which is owned by Antwerp fashion designer Dries Van Noten.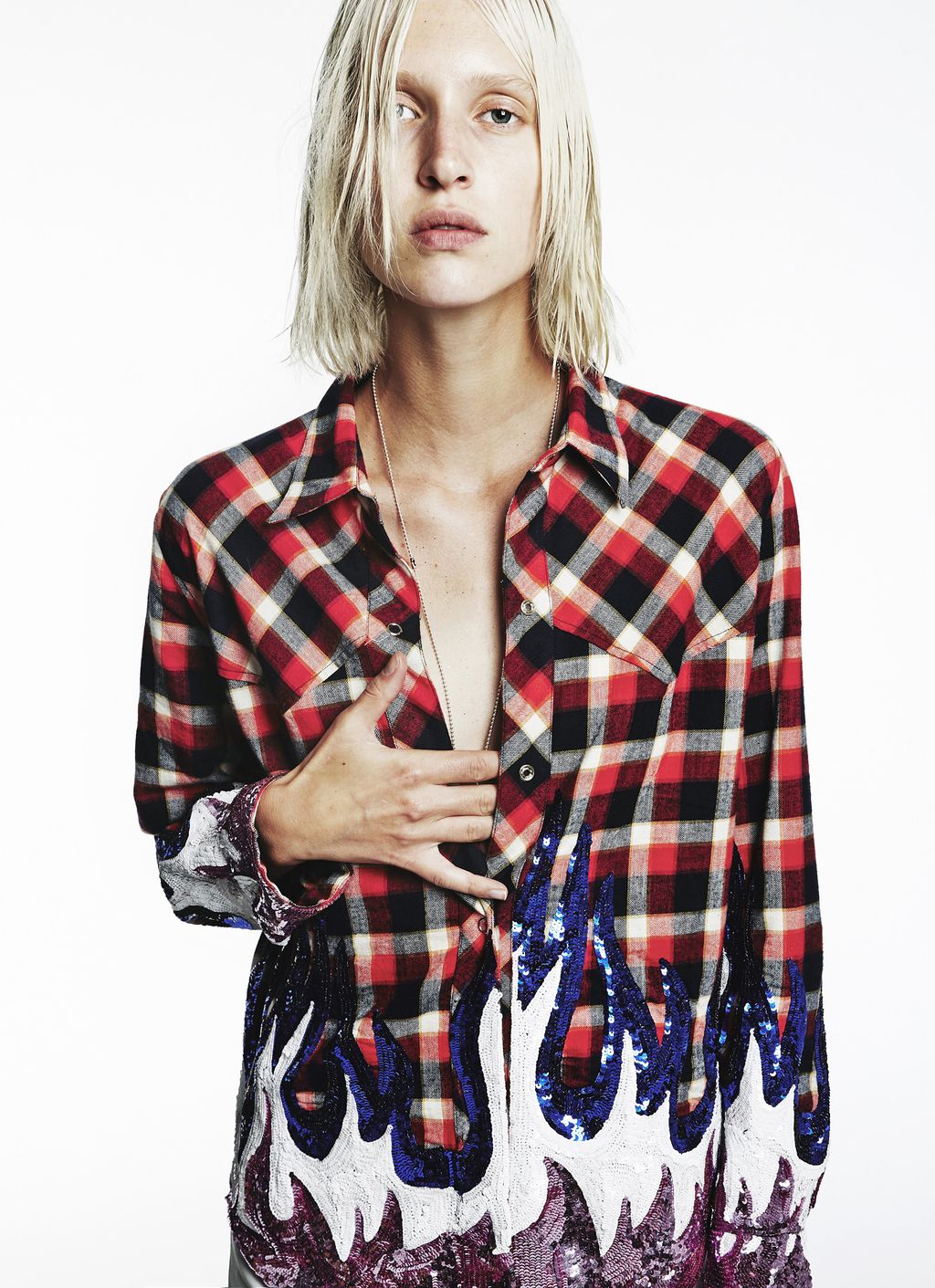 Are your collections as uncompromising as the image you have given the brand?
We work in a hyper instinctive way. We don't have a fashion heritage, it's important to point that out. With FÀP, we reinvent a neo-90's fashion that favours humour (which refers to a way of looking at that time), freedom and the ultra-feminine. Even if there's a sexy and fully assumed careless side to it, that's what sets us apart from other brands, this thing of freedom and positive message through our clothes and our campaigns.
For us there are really no boundaries between what's beautiful and ugly, we treat it the same way. We love to play with the combination of opposites, bringing multiple pieces of information into the creation of the collection, mixing one universe with another which has nothing to do with it and which thus gives something that is more nuanced.
This intuitive thing is difficult to explain. Over the years and with hindsight, we can recognize what we do spontaneously, in any case, this assumed sexy-touch, this desire to balance codes, to be transgressive, in terms of image and collections. They grew up with us.
This identity is further established with the launch of Tomboy, a collection that has become a separate label, but which complements your first line.
Beyond its commercial success, Tomboy has shown the demanding nature of FÀP. Many of the pieces we create are statements. Given the carefully considered character of our designs and our desire to take a subtle approach, rather than to create free buzz, our pieces generally speak for themselves. A photo of Marion Cotillard in FÀP appeared in a French magazine with the caption "For those who've got it" ("Pour celles qui en ont"). For us, that's the best definition of our work.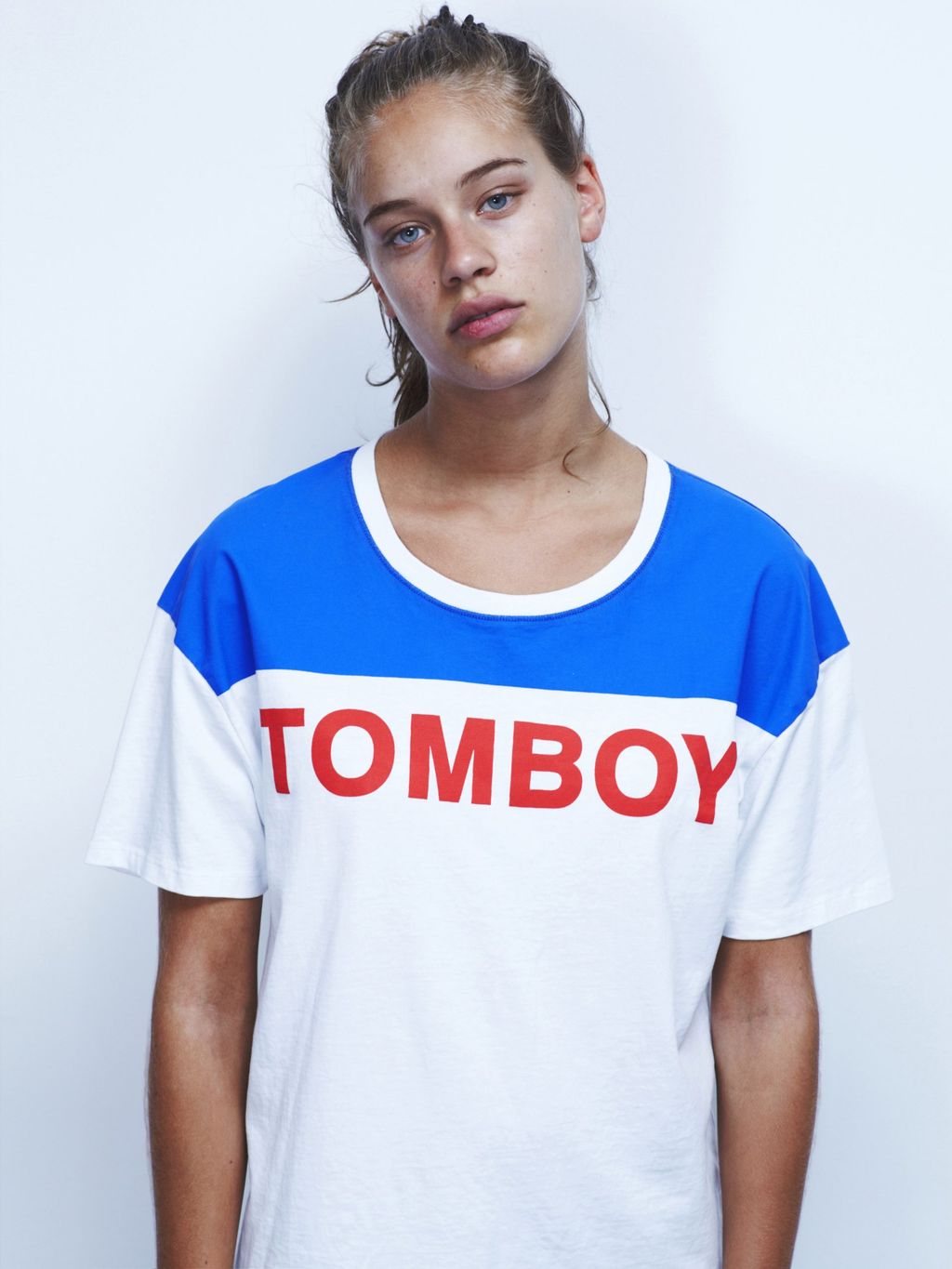 What is your vision for the brand?
Within ten years, we have made Filles à Papa a reference in contemporary streetwear. Our aesthetic appeal and wardrobe have seduced some of the most prestigious retailers around the world and many celebrities remain loyal to it from season to season. 2021 will open a new chapter in the history of FÀP. In January, we will unveil a new project, free of seasonality and focusing on the collective. Because the world and fashion evolve, so do our desires. More than ever, we want to establish the brand in a reality that suits us, in line with our delirious, but also mastered approach to design.