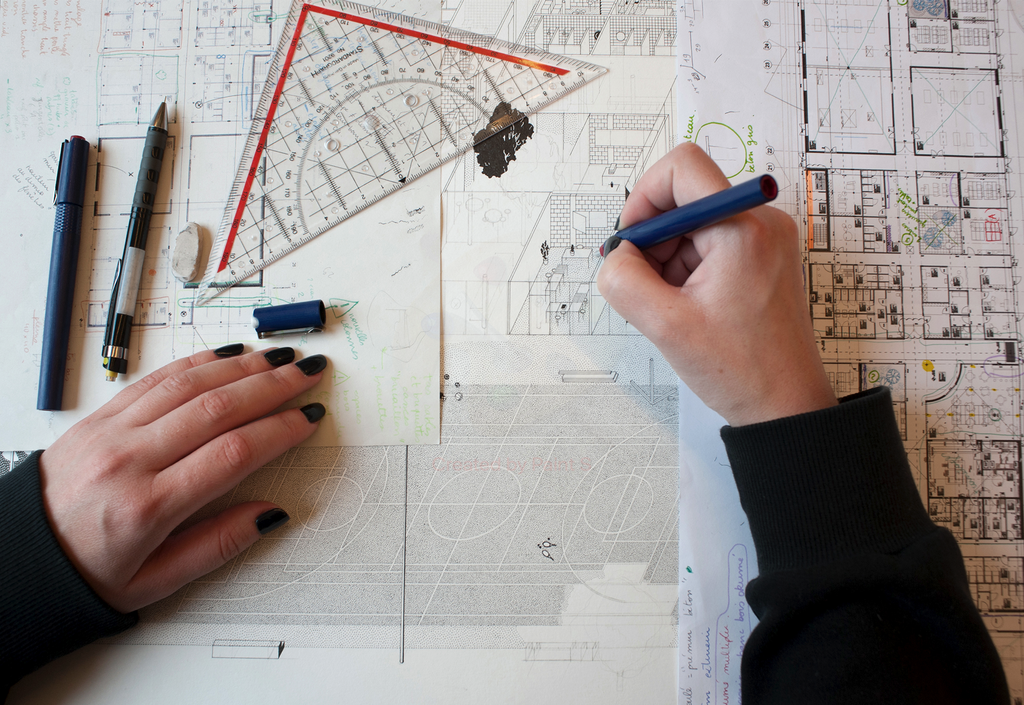 French illustrator Éva le Roi has spent the past 10 years in Brussels, tracing the outlines of our urban spaces. Her open and artisanal drawing and attracts not only architectural agencies, but also the curators of international festivals as well as the Spazio Nobile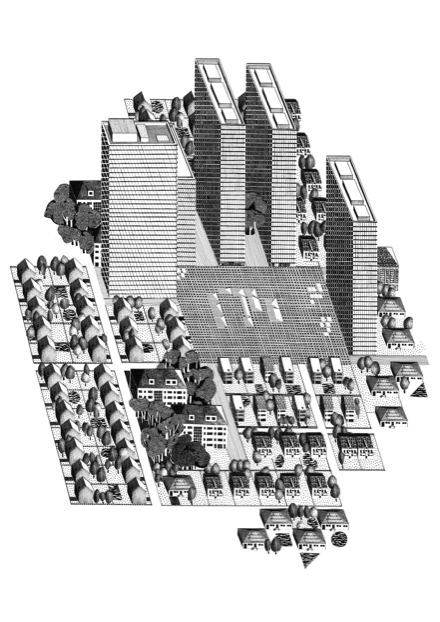 Your work as a draughter seems the perfect pairing of aesthetics and functionality. Is that a good definition?
This is indeed the particularity of my work, but when I finished my studies, even though I was strongly focused on urban planning, I certainly never imagined that my graphic research would interest the architectural sector. My work is something of a compromise between my artistic interests and projects from engineering and architectural firms. As a student, I saw the city as a shape to explore, a receptacle of social, human and political complexity. My current work involves concrete assignments, such as project previews and communicational images, but also open concepts where I am responsible for giving shape to more speculative projects. Insofar as my style is centred on the concepts of material, perspective and geometry, my drawings have many parallels with architecture. My work is also connected to the idea of listening. To be able to translate certain issues by injecting into them a sensitivity specific to the discipline, it is essential to take the time to understand them properly.
At a time when we are drowning in images, does drawing offer a way to slow the rhythm and leave some space for reflection?
I do all my drawing by hand. It's a slow and painstaking process that produces original works that I carefully conserve. Each drawing is an autonomous piece, independent from the work I deliver to the architectural firms. My clients completely respect my creative processes, even when this means long lead times. The open, innovative outside perspective I bring to their project enables them to advance or question certain elements. From my side, I shun the idea of frenetic production. Before launching into the physical drawing process, I need to let the project ripen and, sometimes, take a few liberties with reality. The time I give myself before picking up my pen is indispensable. What follows is almost a form of meditation. The idea of breathing is also very important. With this type of drawing, there is no room for error. This artisanal approach to drawing fits me perfectly. I like to think that my works are suspended, in an almost timeless way.
Tell us about the Yser metro station project in Brussels. 
Before the Kanal Centre Pompidou museum opened, when the building was still empty, the Kanal Foundation gave me carte blanche to inhabit this grandiose site. The 22 fragments that came out of my reflection on the industrial past of the old Citroën garage buildings were then shown on a larger scale in the Yser metro station. For me, it was a first opportunity to be able to display my drawings in a public space and to reach a different audience than architectural professionals.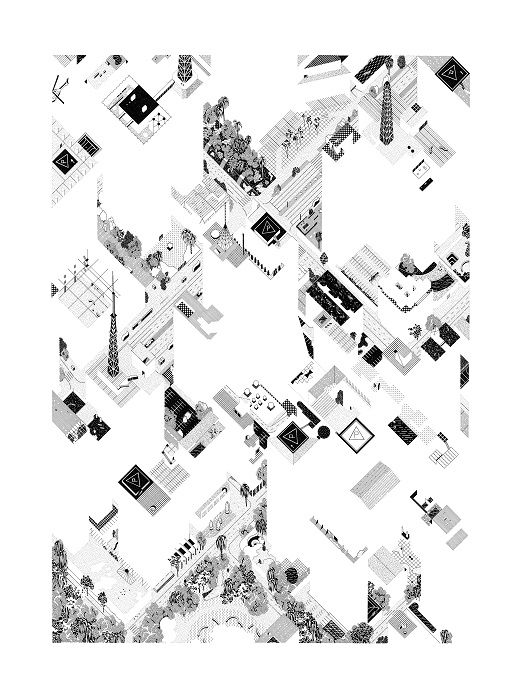 As a Frenchwoman living in Brussels, what is your perspective on Belgian design?
The mindset of the people with whom I collaborated when I first arrived in Belgium put me right at ease. The architecture sector is bubbling. The young firms that placed their trust in me contributed to my finding my place. But I emphasise: my role, as an illustrator, is not to express an opinion on the themes that are submitted to me or on the changes occurring in the urban space, but rather to offer an interpretation free of any judgment.
You participate in festivals and biennials in Europe and beyond. What are your short- and long-term projects?
I am fortunate to have been asked to illustrate different visions of the city. And even when it isn't part of a specific order, my view and reflection remain detached from the subject. Last summer, with the support of Wallonie-Bruxelles Architectures, architect Pierre Burquel and myself were invited to take a look at the city of São Paulo. This was another fantasised vision linked to our identity as young Europeans. "Five Stories of São Paulo", the book that resulted from this work, translated our desire to avoid taking a position regarding a city that we don't know, but instead to tell stories using fictional representations. Until now, my personal work has always been solitary and silent. Social networks certainly enabled me to build good visibility outside of the architecture domain, but today, I want to mix my fascination with graphics with some other fields of exploration. I would like to participate in artist residencies and show my original drawings, particularly in galleries. My activity, which comprises contemporary design, art and architecture, doesn't fit into a specific case. Happily, as my network grows, this hybrid position is better understood.