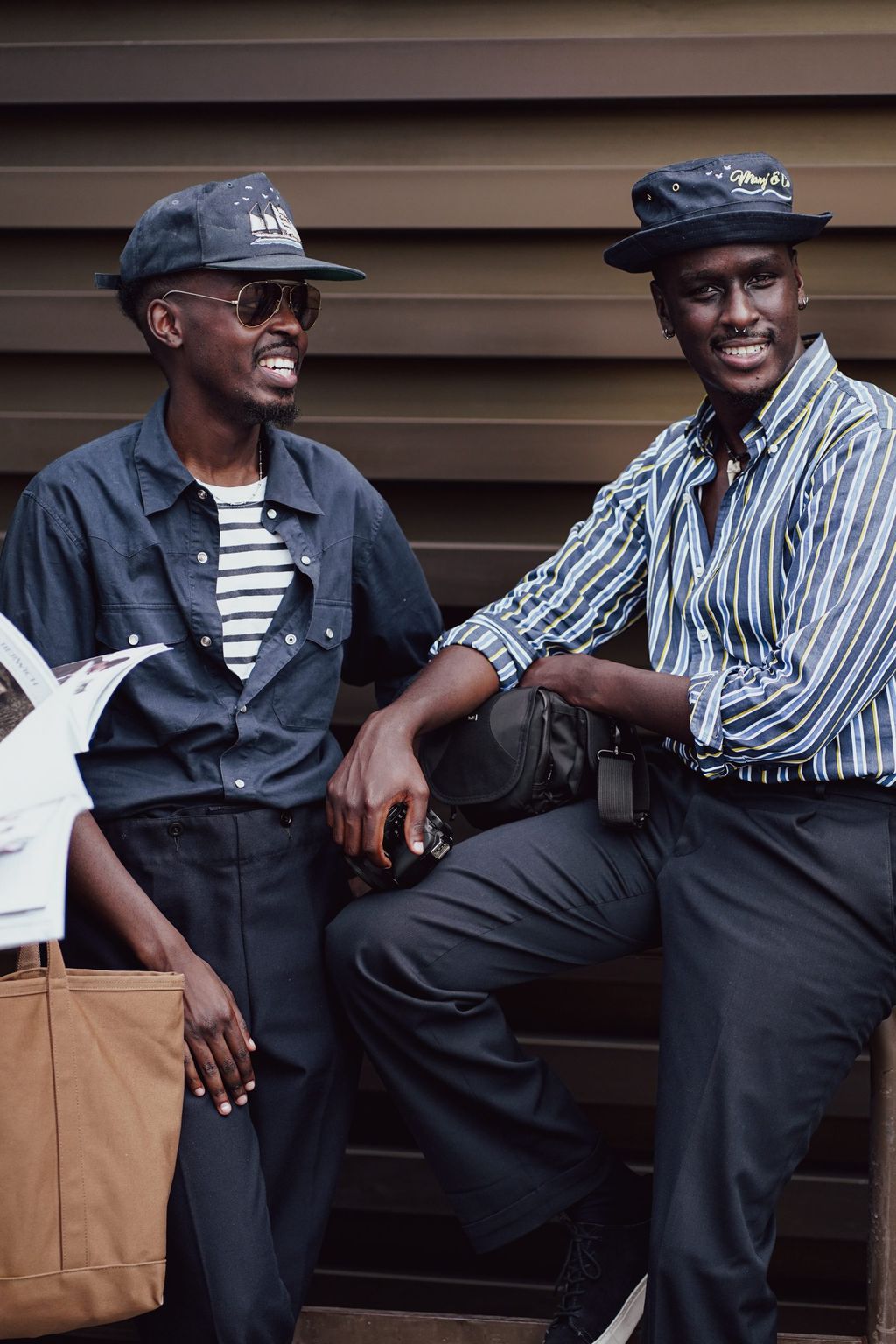 A review of the last edition of Pitti Immagine Uomo. 
Showcased twice a year, Pitti Uomo is a key event for menswear and fashion lovers, who gather in Florence to view the latest trends and developments within masculine wardrobe. Of course, there is also a Pitti Uomo look, which has become famous worldwide and celebrates the beauty of tailoring, an important segment within Italian fashion. This year, the event was marked by an interesting Belgian presence, from exhibitors themselves to the calendar's special events.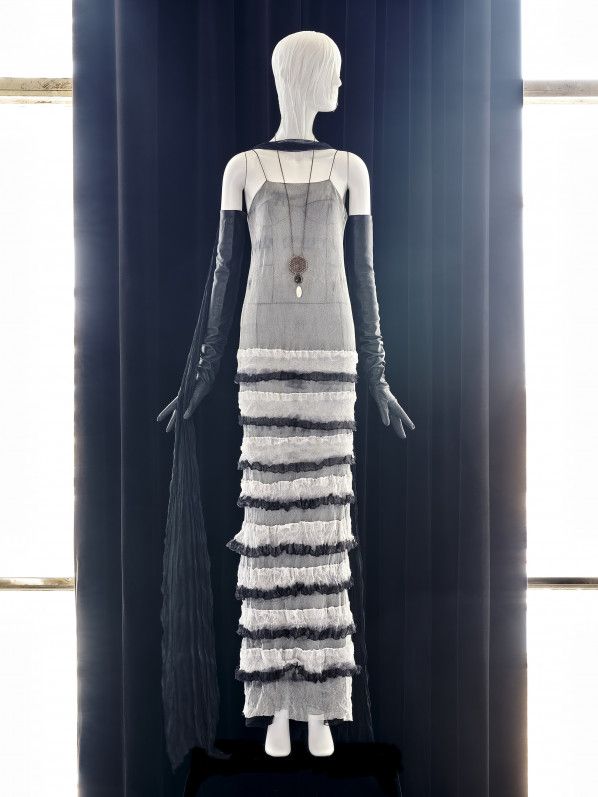 For Lapo Cianchi, Director of Communication, Special events and International relations at Pitti Immagine, Belgium is an interesting example of how one country can foster new and exciting talents, while refusing to play the usual game imposed by the industry.
Italians are attracted by Belgian fashion for many reasons. Belgian designers refused to advertise and invested their money in memorable shows instead, which truly put them on the map. Think of Olivier Theyskens, for instance, whose incredible collections captured the attention of the fashion world in the late 1990s. Belgian designers challenge the rules and their style is often singular.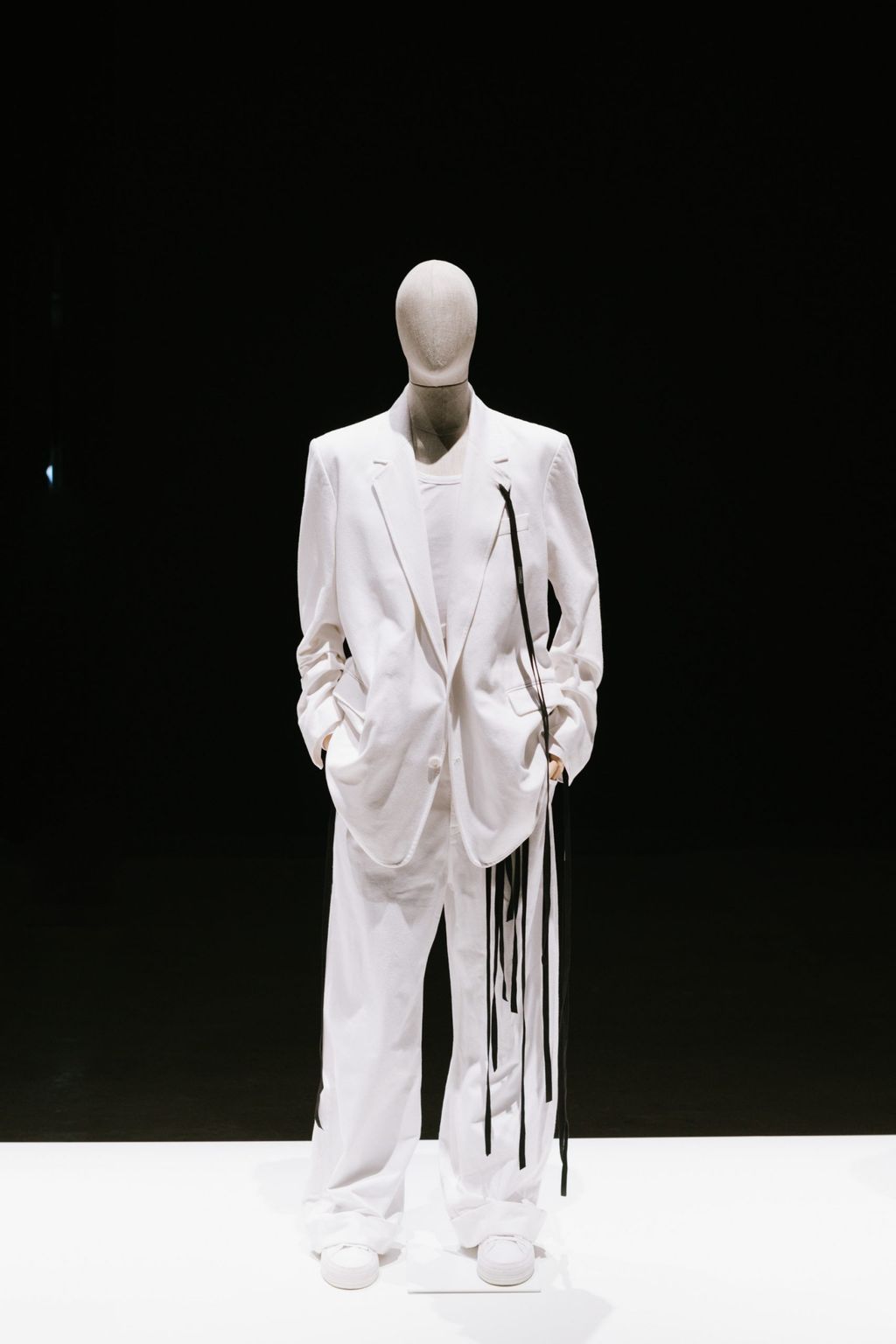 When it comes to defining the essence of Belgian fashion itself, Cianchi comes up with an insightful answer.
I would say that Belgian fashion is aware of tradition and has an educated approach, but it also speaks to a large global audience by transgressing and challenging the rules.
The Belgian market is obviously not the largest or most lucrative within Europe, but for it is a highly qualitative one and therefore key for Italian brands.
Belgium embraces new brands on a seasonal basis, and I think that if you pass the Belgian test, then you're very likely to do well in Europe. In that sense, I would say the same about Japan for the rest of Asia.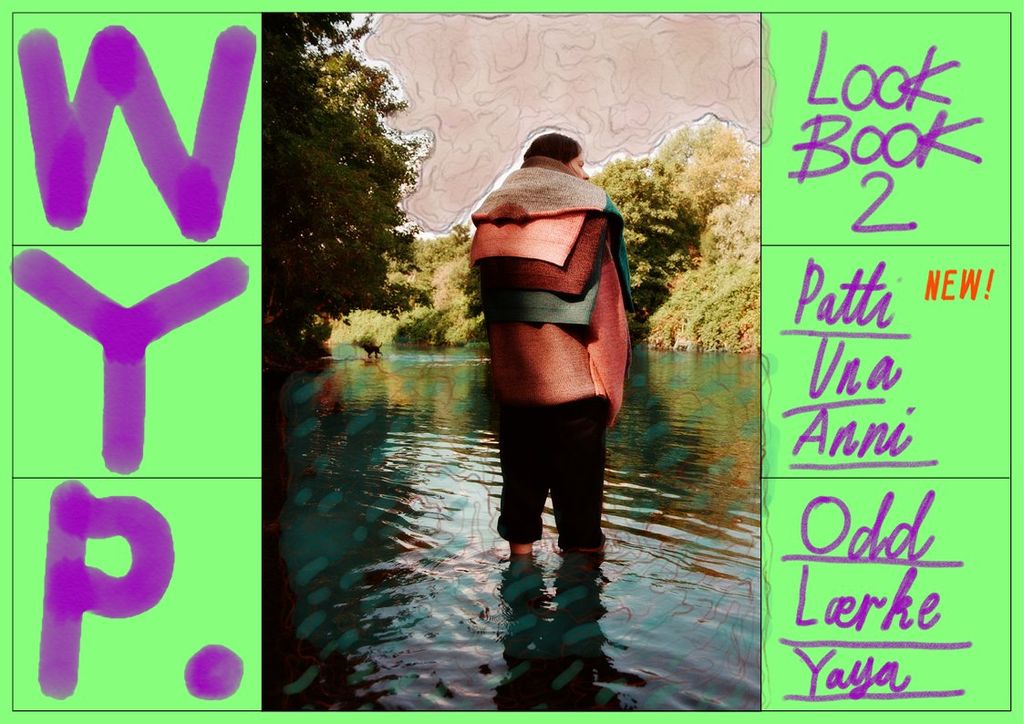 When it comes to the fair itself, were there Belgian brands reflecting that spirit of innovation?
Born and raised in Brussels, Sebastian Maes co-founded Waste Yarn Project with Siri Johansen, who has worked for Kenzo, Burberry and Pringle of Scotland as Head of Knitwear. The whole concept of the brand is to create beautiful, one-of-a-kind sweaters by only using leftover yarns. The garments created are therefore unique, genderless and very cozy to wear. Knitted by hand on a manual machine, the shape of every piece is designed in advance, but -depending on the thread available- each sweater has its unique combination of yarn and color.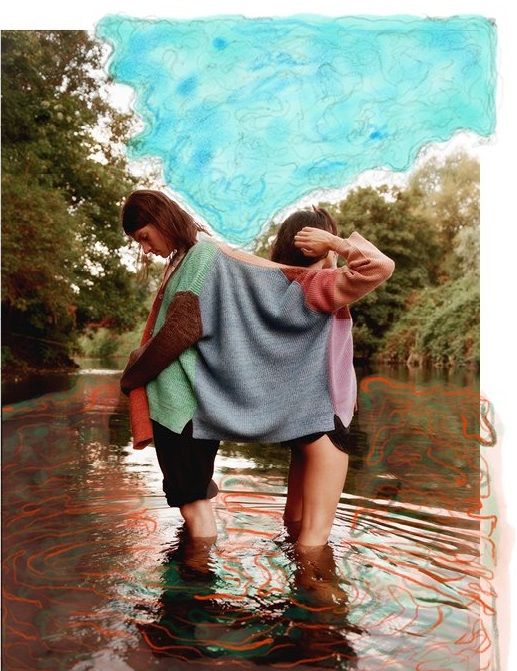 For Maes, who presented the collection at Pitti Uomo for the 2nd time last June, it took a very long time to put the project together.
I deal with all the manufacturing part and we currently have 3 factories working for us. When Siri and I saw the amount of waste generated by knitwear -and how much excess yarn there actually was- we decided we had to do something about it. We have our own classic styles, which we keep offering every season and aim at having a permanent collection, as opposed to following seasonal cycles. It's not always easy, but we try to challenge this. We have had direct sales since the start, but wholesale remains important for brands like ours. Our target is mainly Chinese and North-American buyers, who are back again this time. The great thing about Pitti Uomo is how international it remains, and buyers actually take the time to talk to brands and understand their approach.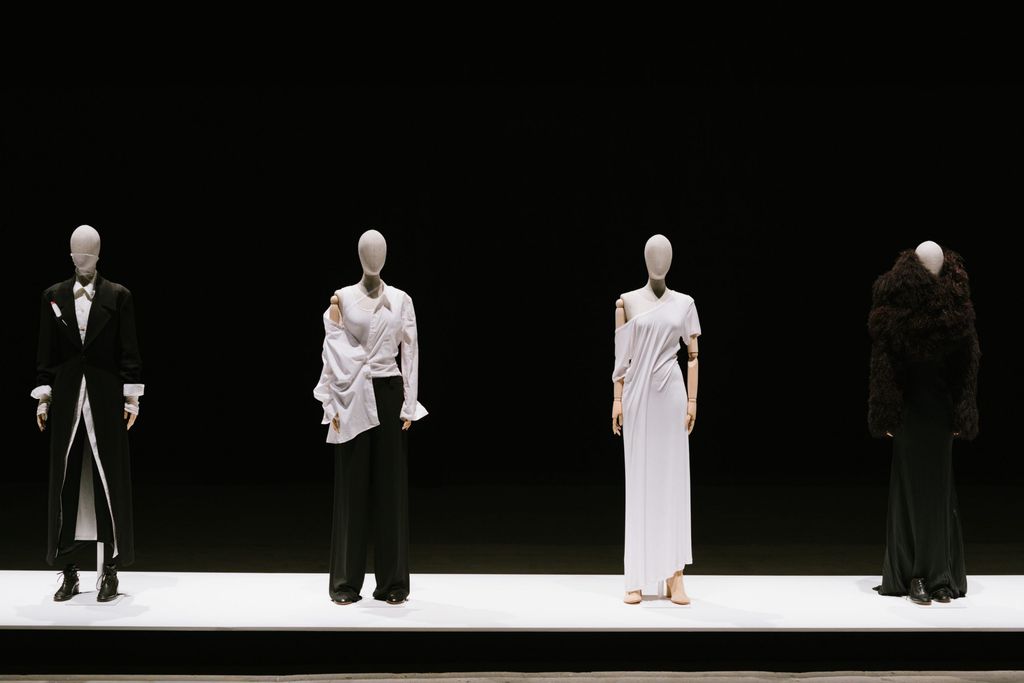 On the buyer front, Pitti Uomo is also an important moment, offering a mix of new products and inspiring fashion events. For Sonja Noël, a pioneer within Belgian fashion and owner of Stijl, the most avant-garde boutique in Brussels, attending Pitti is always special.
I find very exciting to see new Italian manufacturers launching and producing their own collections. The Pitti style is unique in the world, and I like to observe how men are dressed here. The jackets are very fitted to their bodies with shorter sleeves, paired with slim pants that also have a shorter hem. In a way, that look has nothing to do with trends and it's amazing to see how enduring it has been. Recently, I ordered Ten C, a great Italian outerwear brand made in Japanese fabrics. That's what I like about Pitti: discovering new brands.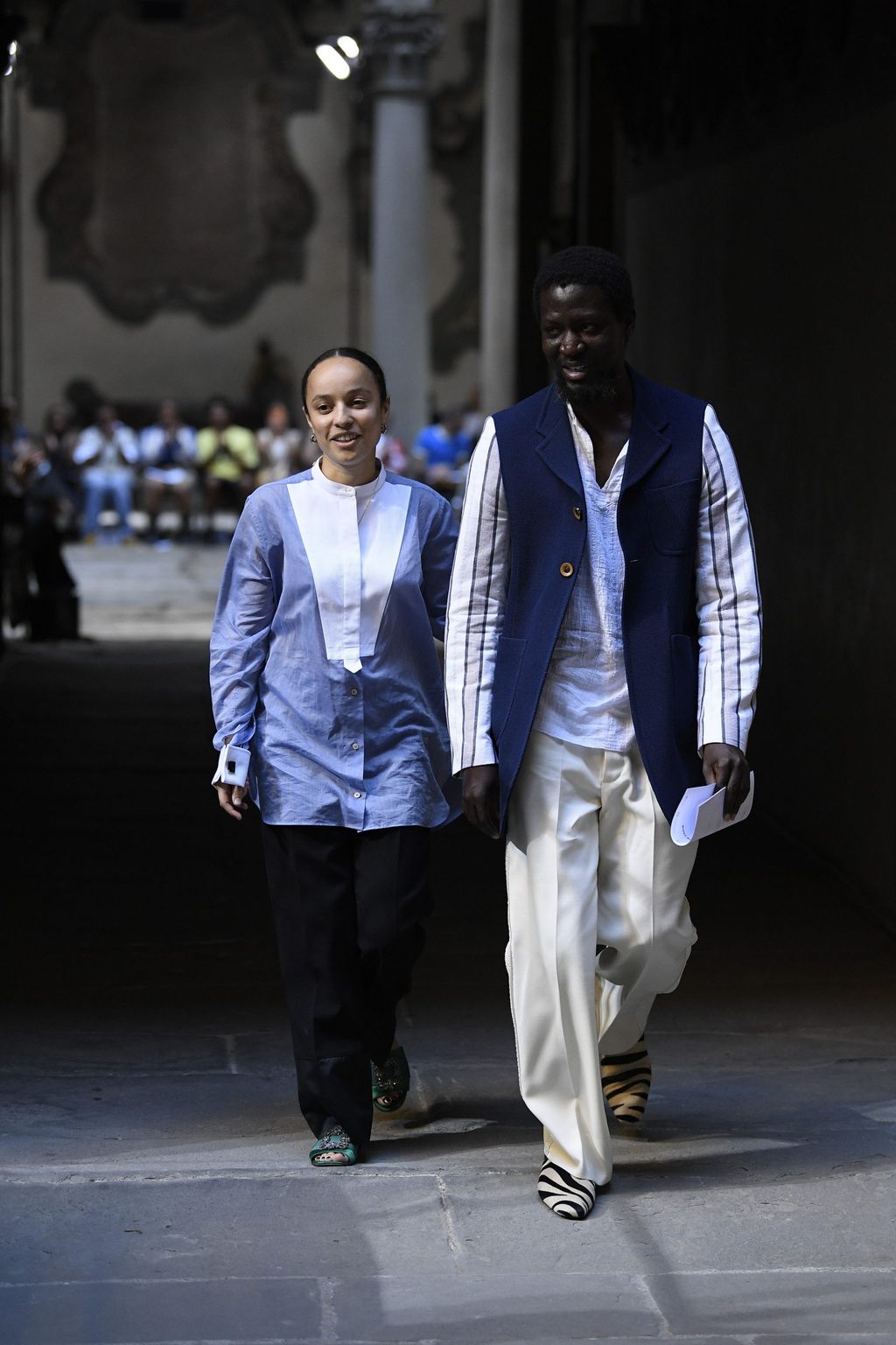 With a striking retrospective showcasing several decades of her work, Ann Demeulemeester was one of the Guests of Honour at Pitti Uomo in Florence, alongside British newcomer Grace Wales Bonner who presented her new collection there. Even though the two designers are from different generations and cultural backgrounds, you couldn't help but think they both had a similar rebellious streak and willingness to challenge the status quo. For Noël, seeing the retrospective of the Belgian designer's work triggered all kinds of feelings and memories.
I've been buying Ann's collection since 1988. It was lovely to see her and she actually thanked me for being one of the first to buy her brand. Even though she stopped designing almost a decade ago, I like the new direction of the brand and think it has a bright future ahead.