Belgian Designer Tom Van Der Borght wins the Grand Prix of the jury of the 35th International Festival of Fashion, Photography and Fashion accessories, Hyères.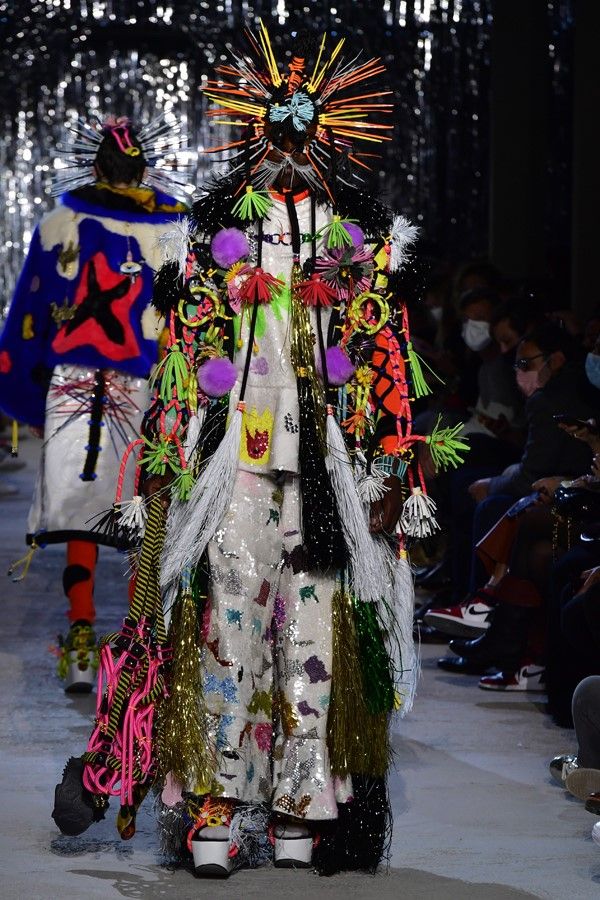 Both founded and directed by Jean-Pierre Blanc, the festival which is presided over by Pascale Mussard, aims to promoted and support young international fashion designers. A prestigious jury rewards talents in different fields (fashion, accessories and photography).
For the Grand Prix du Jury Premiere Vision", explains Jonathan Anderson, President of the fashion Jury and guest of honor, "when we were all chatting with the jury what we really really admired in the work of Tom Van der Borght is that it was a totally new type of form, new type of shape, new type of commitment to a silhouette and it was uncompromisable. And in this moment we are in, we as a jury believe that it was about starting of this new decade with newnewss, this idea of originality. It was not about looking at something for it´s automatic commercial sense. It was about the beauty within fashion, the handmade, the technique and the risk in it. And I think Tom has really achieved something in what he has done and I think he will go on to do very well.
The festival is acknowledged as the oldest fashion competition aimed at young professionals. Several prizes are awarded to the competing designers thanks to grants provided by the festival's partners who commit, together with the festival, to provide long term support. Practical assistance is provided right from the selection stage as well as during a period of two years in various different domains: financing, production, workmanship, materials, production, legal, media, exhibitions, workshops and residencies
Look back on other Belgian talents awarded at Hyères: read our interviews of Sarah Levy and Jean-Paul Lespagnard .
Also read our interview of Pascale Mussard, President of the Festival.