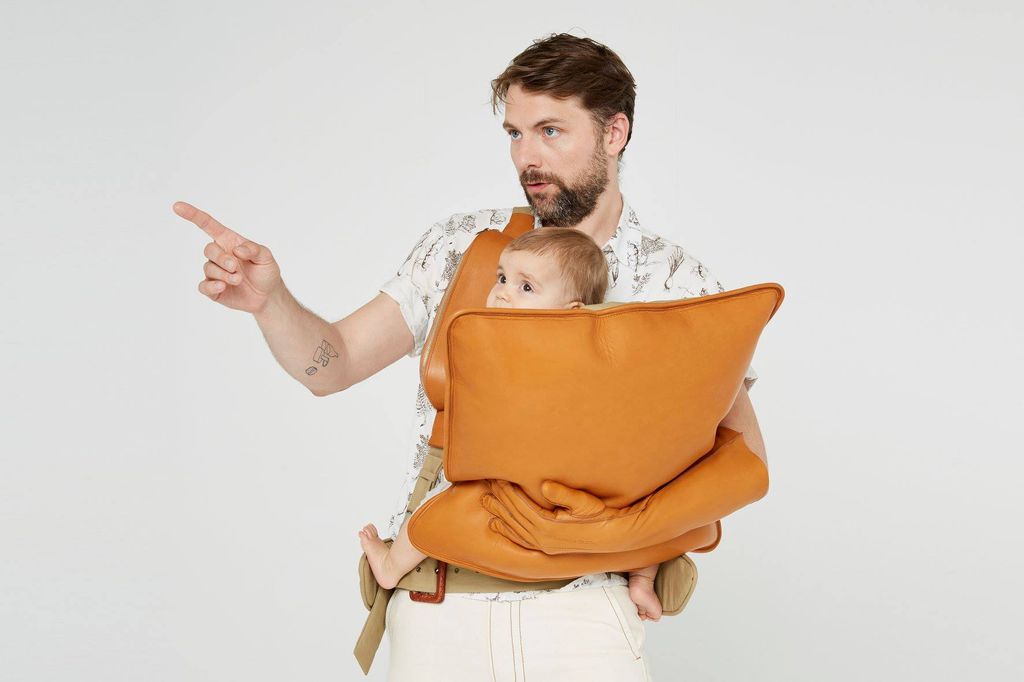 A graduate of La Cambre Mode(S), Belgian Sarah Levy is one of the 10 finalists of the prestigious Hyères Festival, one the "Fashion Accessories" category. We met with this 30-year-old who sees much further than the tip of her glove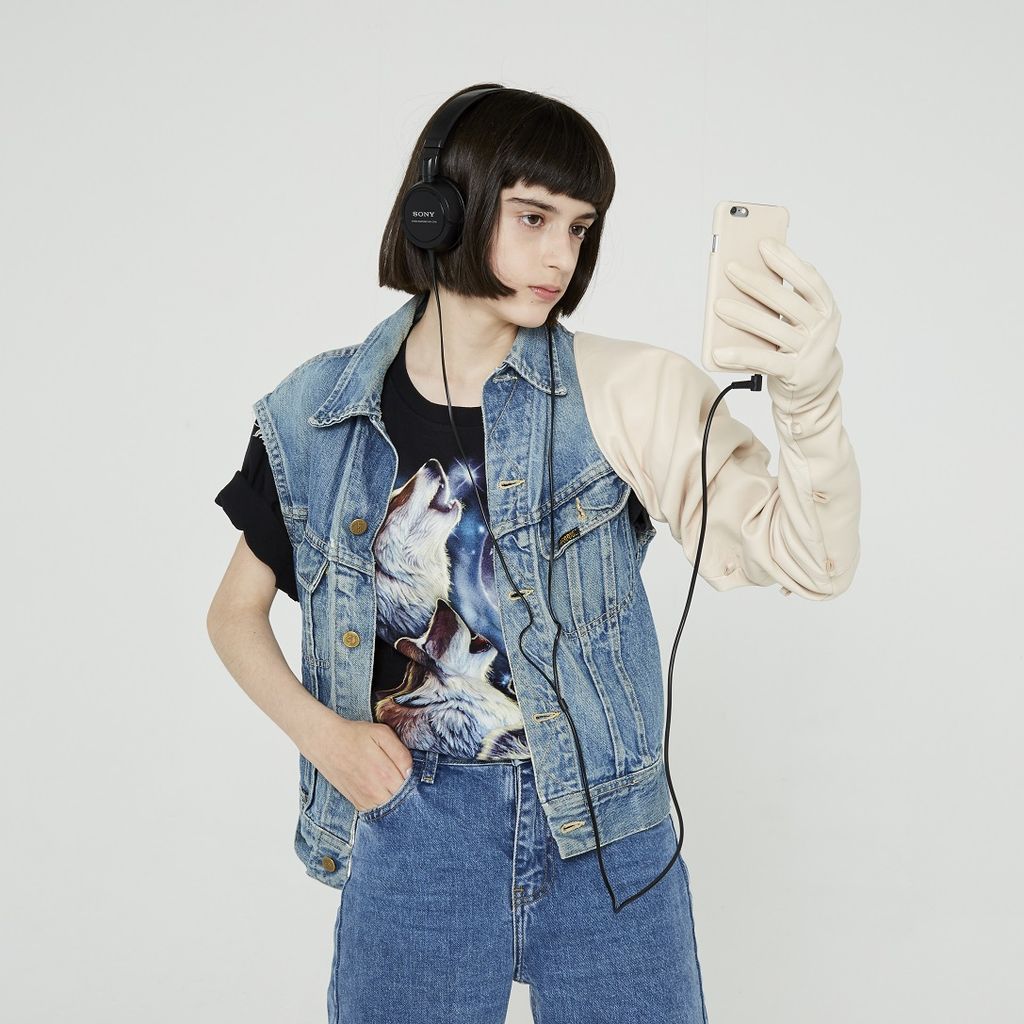 You came to accessories quite late. Tell us about your journey?
I was originally an architect. It was a comfortable choice, but even back then, it didn't really resonate with me. The fashion schools, especially La Cambre, made an impression on me. I didn't feel at home. At the end of my studies, I worked for a decade as an architect. I also started a thesis on urban planning. As part of this, I was invited to study at the Parsons School of Design in New York. There, where I was in contact with two jewellers, I discovered accessories, as well as working with craftsmen. Back in Belgium, I enrolled at Arts et Métiers. I studied there for two years while completing my thesis. But after a year as an urban planner, I felt stuck with the institutional side of the job. The accessories section of La Cambre had just opened. For me, it was a way to start a change without transitioning from one job to another. I jumped in.
And this time, you belonged …
We were only four students, including a photographer and a designer, overseen by fantastic professors. That's where I discovered the universe of leatherwork. The first year, I gave myself total freedom. At La Cambre, I was pushed to go past my limitations, to follow my intuition. The second year, when I was working on my graduation collection, I began a real reflection on the human body. My idea was to translate, through accessories, our contemporary habits. I reflected on those everyday objects that have become our new fetishes: the smartphone, the electronic cigarette…Objects that have created new gestures. My goal is not to criticise these manias, but rather to imagine the accessories in tune with our life 'rituals'.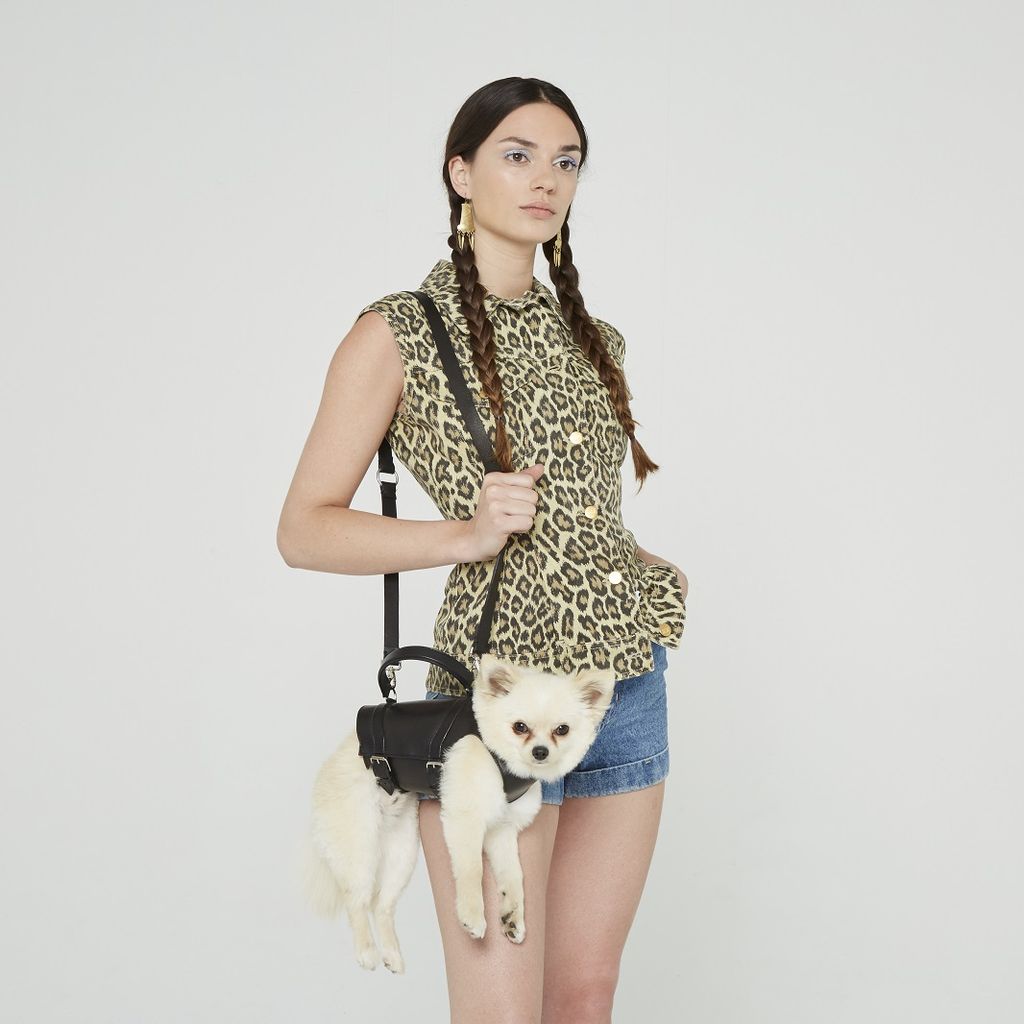 The collection is even called Creatures of Habits…
These accessories have modified our posture and our morphology. So I created protheses that, on the one hand, ease our daily gestures and, on the other hand, highlight the obsessive side of these addictions. I worked with a prosthetist and orthopaedist. In particular, my research led me to transpose the prosthetics techniques into the domain of leatherwork: more specifically, glove making. For example, I imagined a long leather glove stitched to a mobile phone case. My entire collection plays on this ambiguity between confidence and constraints. I had the opportunity to collaborate with French glovemakers Lavabre Cadet, who helped me to create some of the seven pieces in the collection. Working on gloves, an object often considered to be obsolete, but which requires real know-how, also interested me a lot.
This collection impressed the jury at the Hyères festival, which, as we know, is an incredible springboard for designers. Was it this that made you want to apply?
Hyères is a fantastic place of expression for any young designer. The people I met during the festival think about fashion in an intelligent way. When you take an approach that is not at all business-oriented, being a finalist in the competition represents an immense opportunity.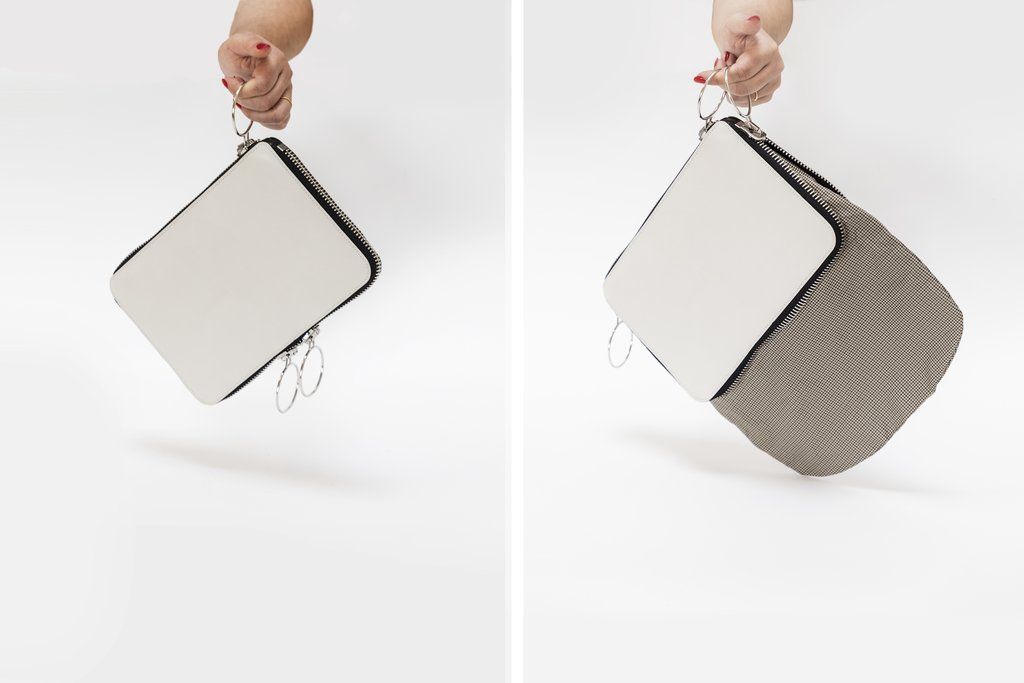 You are based in Brussels. Do you claim Belgian roots?
Even back when I was studying architecture, I felt very rooted in this country. I very much enjoy being part of this Belgian dynamic, and being able to work in Brussels. I am not claiming that I belong here, but I hope to be able to build a project here without necessarily having to move to Paris.
Do you feel close to any Belgian designer in particular?
I work with Ester Manas, who was also a finalist at Hyères in the fashion section, last year, and for whom I design accessories. Having grown together and working on a shared project is very fulfilling. For my next phase, I'm not closing any doors. I would like to find out how a big fashion house operates. And also to collaborate with other creators whose vision I share. In any case, creating my brand is not an end in itself.