As every year, our team awarded a Press Award to students who had just graduated from two Liège fashion schools: HELMo Mode, on the one hand, a school that offers a Bachelor in Textile strongly focused on the technical know-how of its students and IFAPME Château Massart, a program with a resolutely artistic approach.
For us, these awards are a great opportunity to encourage the new generation of stylists to consider the rest of their career with confidence. We rewarded two multifaceted creatives: Nicolas Farrauto, graduate of IFAPME Château Massart, and Tanina di Napoli of HELMo Mode. They have developed a universe imbued with music and other influences outside of fashion. The two winners of our Award are also nominated for the 2023 Belgian Fashion Awards in the "Most promising graduate of the year" category.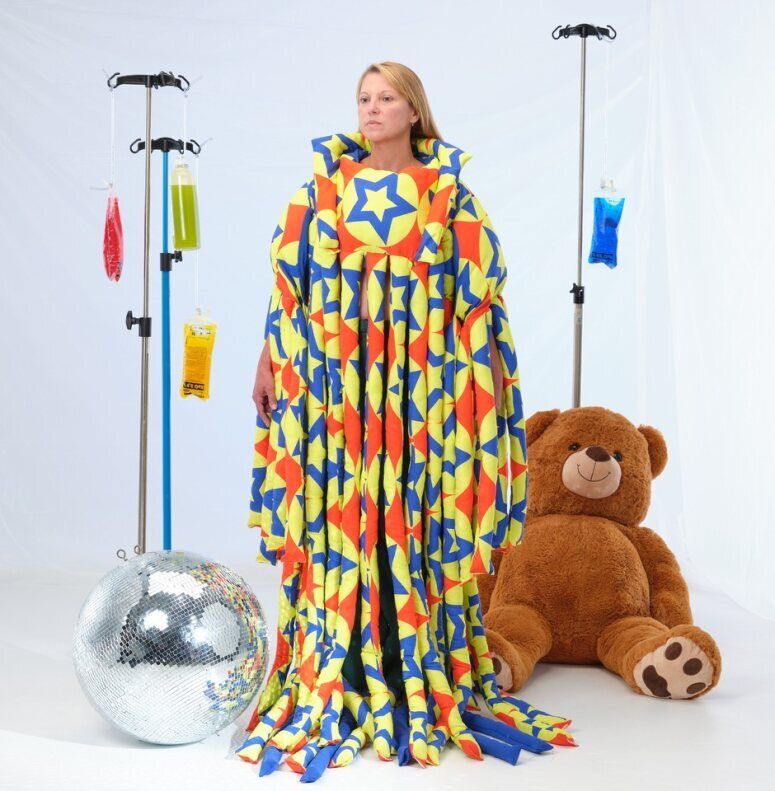 Nicolas Farrauto: a free spirit
After studying psychology, Nicolas Farrauto has found a dream medium of expression in music. This creative immersed in two cultures (Belgian and Italian) finally found his fulfillment in fashion. Both poetic, invigorating and very social, his textile work – to be discovered under her artist name, Adriel Wilde – exudes great creativity and a thirst for the absolute. Falsely childish, the silhouettes of his final work pay homage to pop culture while questioning the spirit of the times.
Tanina di Napoli: Italy in her veins
After obtaining a first degree in business, this young woman full of temperament chose to explore the artistic side of her personality by joining the fashion department of HELMo. If the world of fashion immediately appealed to her, Tanina di Napoli chose to combine studies in fashion design/model making and a musical curriculum at the Academy. Tinted with humor, her graduation work was inspired by a music festival she attended in her mother's native village, in Sicily.