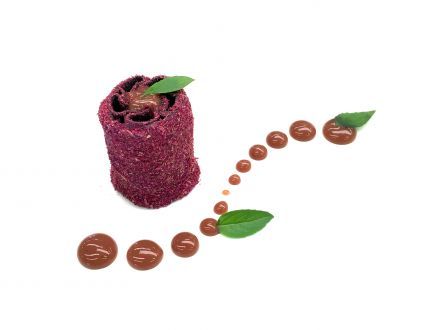 As every year, Tremplin rewards creators who have recently graduated in the field of applied arts or design, through prizes which will help them in the development of their careers.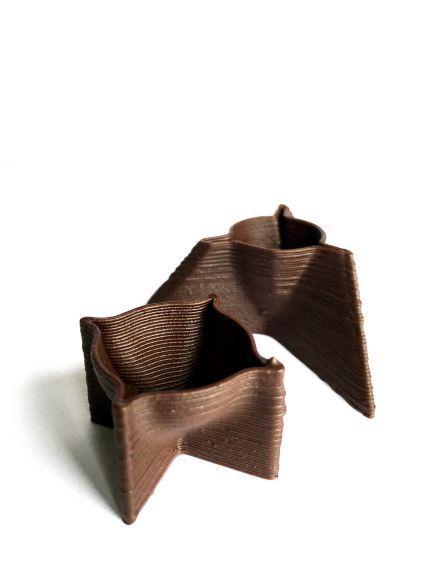 The WBDM prize 2020 is awarded to Thibault Baes, industrial designer graduated from ENSAV La Cambre for his project "More than shape Full show", a formal research aiming to create new taste experiences in the mouth thanks to the 3D printing of chocolate.
By working with a Michelin-starred chef and a chocolatier, Thibault Baes explored four construction logics: Compartmentalize, Fold, Support, Break. These logics have helped him to create an expanded inventory of possibilities where each form is particular in its way of being grasped, put in the mouth, chewed and consumed. The shapes created are then integrated into a gourmet dish by the care of the cook / chocolate maker.
In collaboration with Sang Hoon Degeimbre (L'Air du Temps **), Dimitri Salmon (La Dacquoise), Gaetan Richard (MIAM Factory) and Dorothée Goffin (Smart Gastronomy Lab, University of Liège).
Wallonie-Bruxelles Design Mode has decided to support the designer and his high-potential work both for his storytelling and for its concrete applications, by offering him personalized advice for the development of his international career. Thibault Baes convinced us by the variations of his formal research but also by his approach of confronting his creations and his ambitions with professionals.
We will tell you more about his work!