Although WBDM's mission is resolutely international, we are keen to be involved in the most important events organized in Belgium in the field of fashion and design. Especially when they attract a foreign audience eager to discover our country's talents.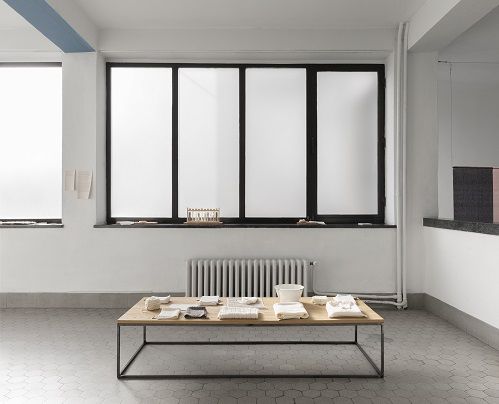 We have therefore decided to re-propose the textile design exhibition The Gift to be Simple in Brussels from 9 to 18 March, as part of the Collectible fair, a key event on the Belgian and foreign contemporary collectible design scene.
Conceived for us by Lidewij Edelkoort and Philip Fimmano as part of the 7th edition of New York Textile Month last October, this curatorial duo, who see textile design as an incredible tool for innovation, succeeded in demonstrating that this sector is more alive than ever.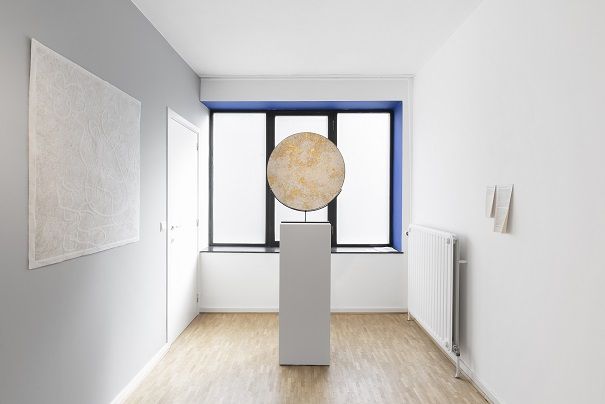 In the modernist setting of Jean-François Declercq's sublime house/gallery, the Atelier Jespers, the exhibition was once again an exceptional showcase for these 9 highly talented designers, all of whom are driven by a hybrid and shifting discipline, albeit firmly rooted in the tradition of a heritage that has marked the country's history.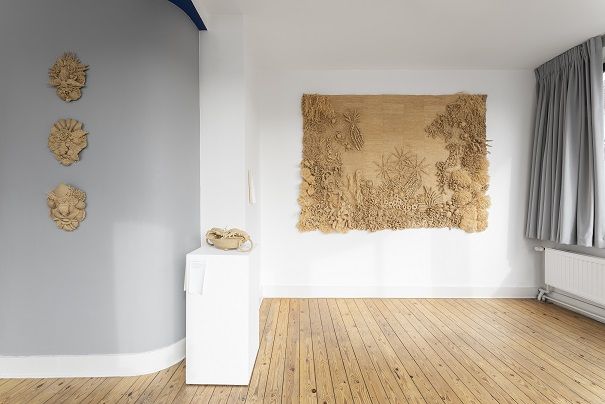 Emma Cogné's wild fiber rug, Natalia Brilli's incredible crocheted raffia mask, Vanessa Colignon's resilient sponges, the pouf in ethical wool by Charlotte Lancelot for GAN, the magic lace of Geneviève Levivier, the woven papers of Alexia de Ville, the hybrid and living compositions of Céline Vahsen, the carpets with vertiginous gradations by Laure Kasiers or even the 3D explorations by Pascale Risbourg, one foot in textiles, the other in the earth, highlighted the dynamism of a sector in full reinvention; so many pieces which attracted a large audience of gallery owners, buyers and collectors.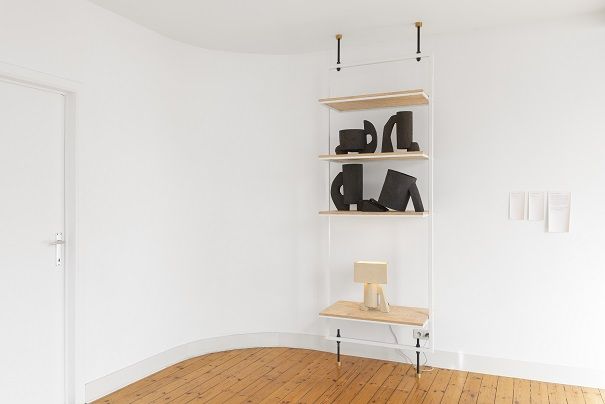 This exhibition has allowed us to make some very nice encounters and to forge a lasting bond with the public back home.
Cover photo : Charlotte Lancelot (c) Trend Nomad