Have you ever dreamed of quitting your 9 to 5 job to embrace a creative career? Would you have the courage to do it? That's precisely what happened to Jenneke Croubels who decided to change her life in her early 30s to devote herself entirely to the art of make-up.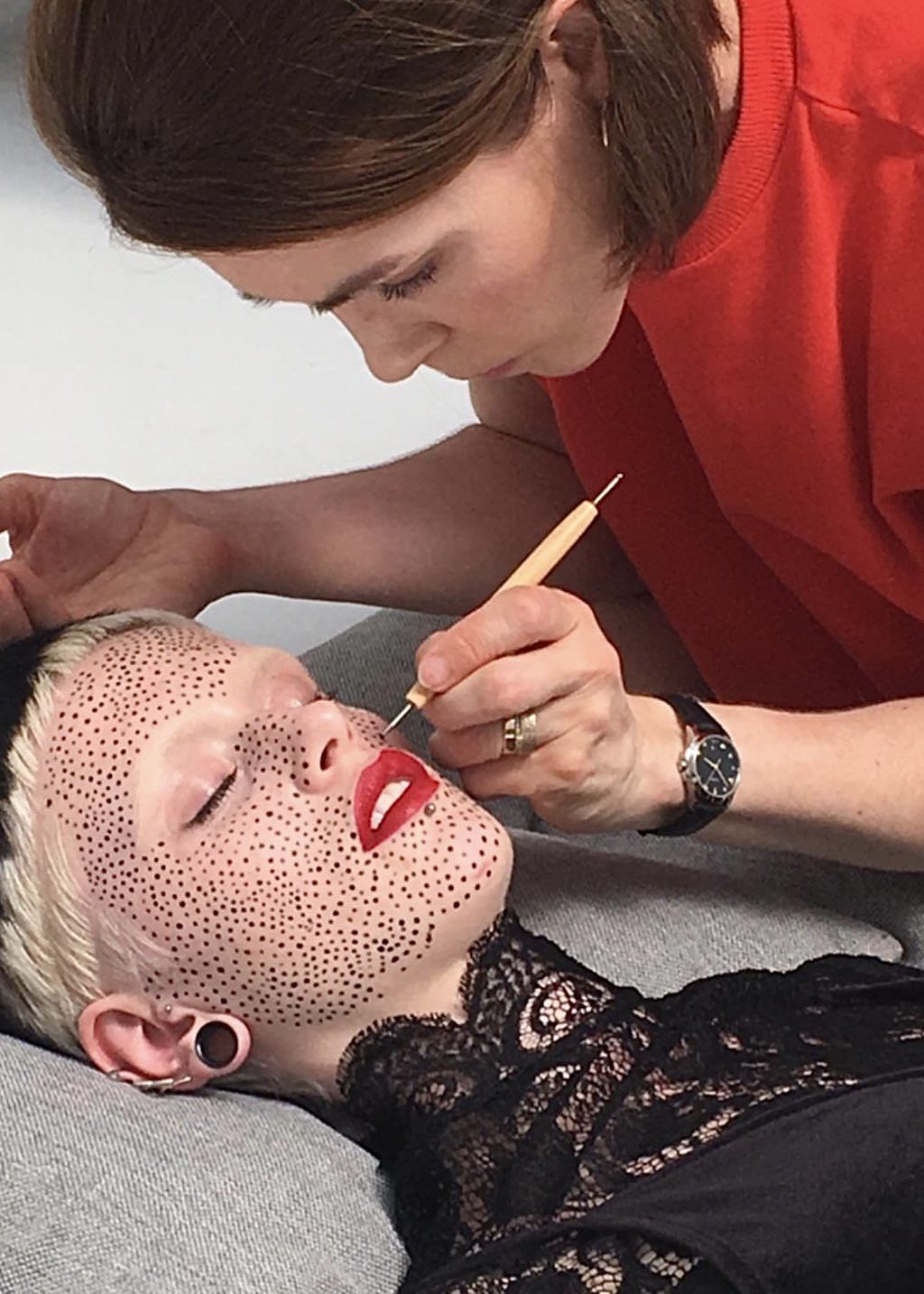 When it comes to fashion shows, editorials or advertising, make-up artists play a central part within the creative process, even though they're often chosen by other members of the team. A great make-up artist does need to be creative and come up with fresh ideas, but being able to manage a team on larger productions -and understanding the psychology of human beings- can sometimes be more relevant than creative skills.
Jenneke Croubels, who is very familiar with the Brussels fashion scene and has worked with prominent editors, photographers and stylists, does not take anything for granted. After all, there's always room for improvement and she comes across as a hard-working and determined woman. We caught up with the talented make-up artist to discuss life during the pandemic, her relationship to nature and what it's like working with famous designers.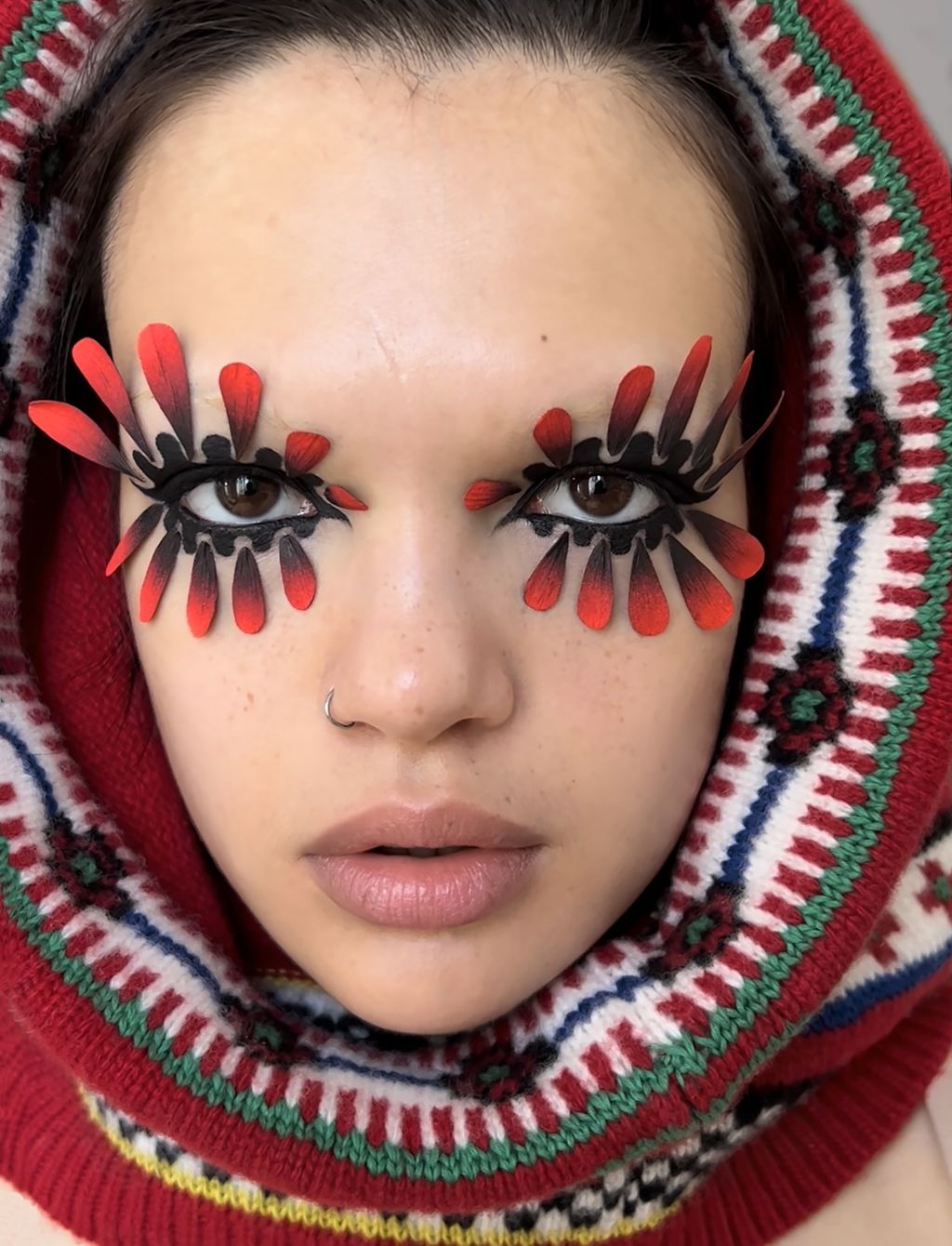 What was it like for you dealing with the pandemic?
It was challenging, but I managed somehow. Work started drying up during the first lockdown in 2020, and I also lost the international connection I had with certain people. For quite a long time, we were not allowed to travel at all and ended up working much more locally as a result. It was a soul-searching time for me, and I think I found out a lot more about myself as an individual. In the end, I came out of the pandemic feeling stronger and more mature than I was before.
I saw that you started working with Walter Van Beirendonck last year, doing the make-up for his runway shows in Paris. Can you tell us more about the whole collaboration process with him?
I met Walter and his husband Dirk on a shoot 3 years ago and we had a nice connection together. Last year, they reached out to me asking if I would like to work with them on the runway make-up for Walter's upcoming show in June, and of course I was super happy -and honored- to do it. I had been lead make-up for Olivier Theyskens during the pandemic, but that was a photo shoot because there were no fashion shows at the time.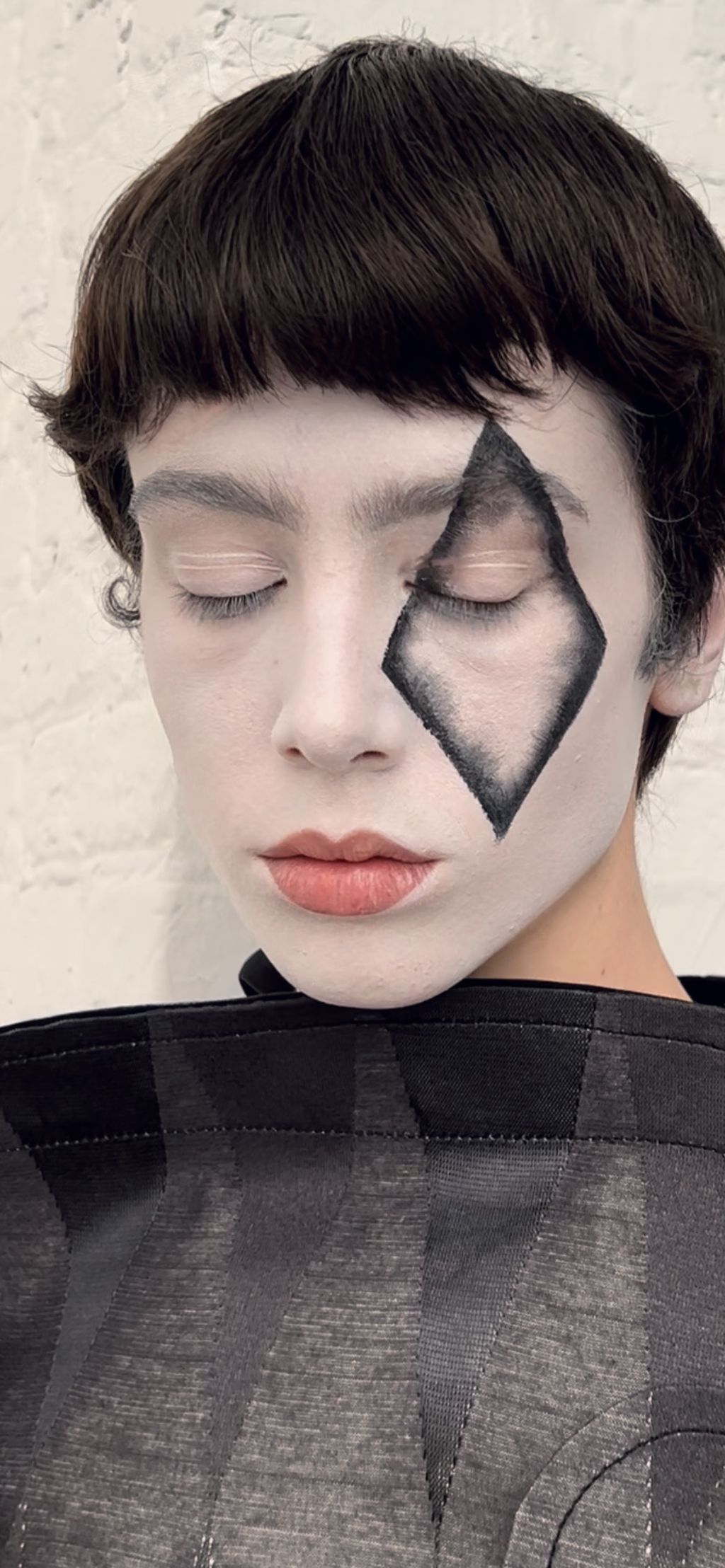 What's it like working on a runway show and dealing with that pressure?
I had to manage 8 people, so you really have to be organized and very aware of timing as well. Walter came with a detailed brief, and he wanted very graphic and striking shapes on some of the models, so it was up to me to interpret the brief and realize them. I had 10 boys out of 30 that needed a really strong, creative look. I did the line work and my assistants helped me with the shape. The thing is, you're doing your line work on a model and are constantly interrupted by someone asking you to check what they are doing, so you really have to stay calm, focused and precise. The show process is about managing people as good as you can. I'm quite a perfectionist when it comes to skin and can't send out models on the runway if their skin isn't flawless. Backstage, you get into your zone and forget about everything until your work is done. It's a moment of intense concentration. I did Walter's show again last January and truly loved it.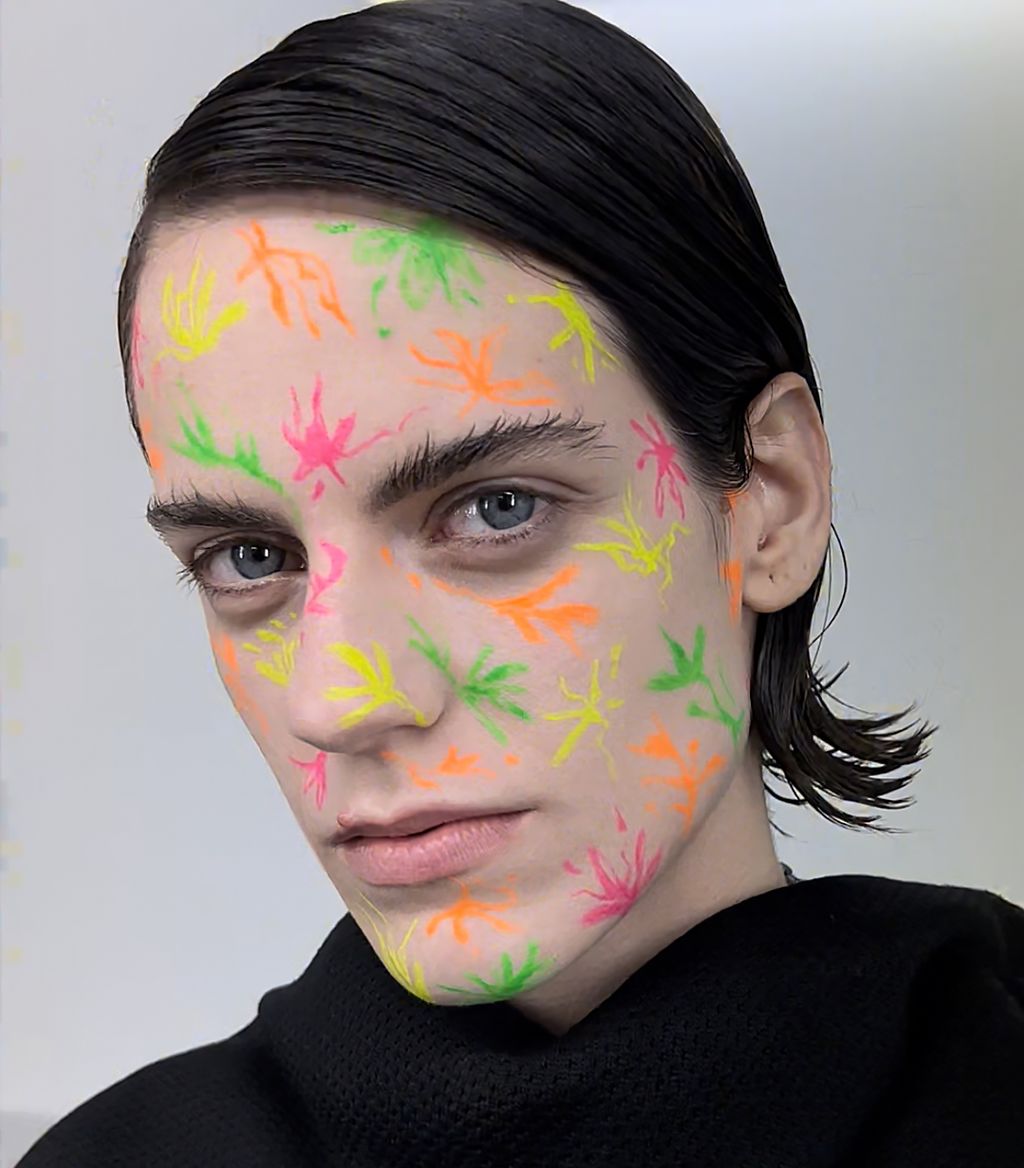 You are very good at doing a flawless complexion, but also like an edgy touch. How would you define your own style?
I love the idea of the avant-garde and do like to incorporate elements borrowed from dark poetry into my work. I love nature as well, and within my personal work I like to do research around new textures and skin effects. For Walter's last show in Paris, I had to find larger rhinestones and test them on the face, which took quite a long time. Small stones can be found easily, but when it comes to big ones it's much more difficult.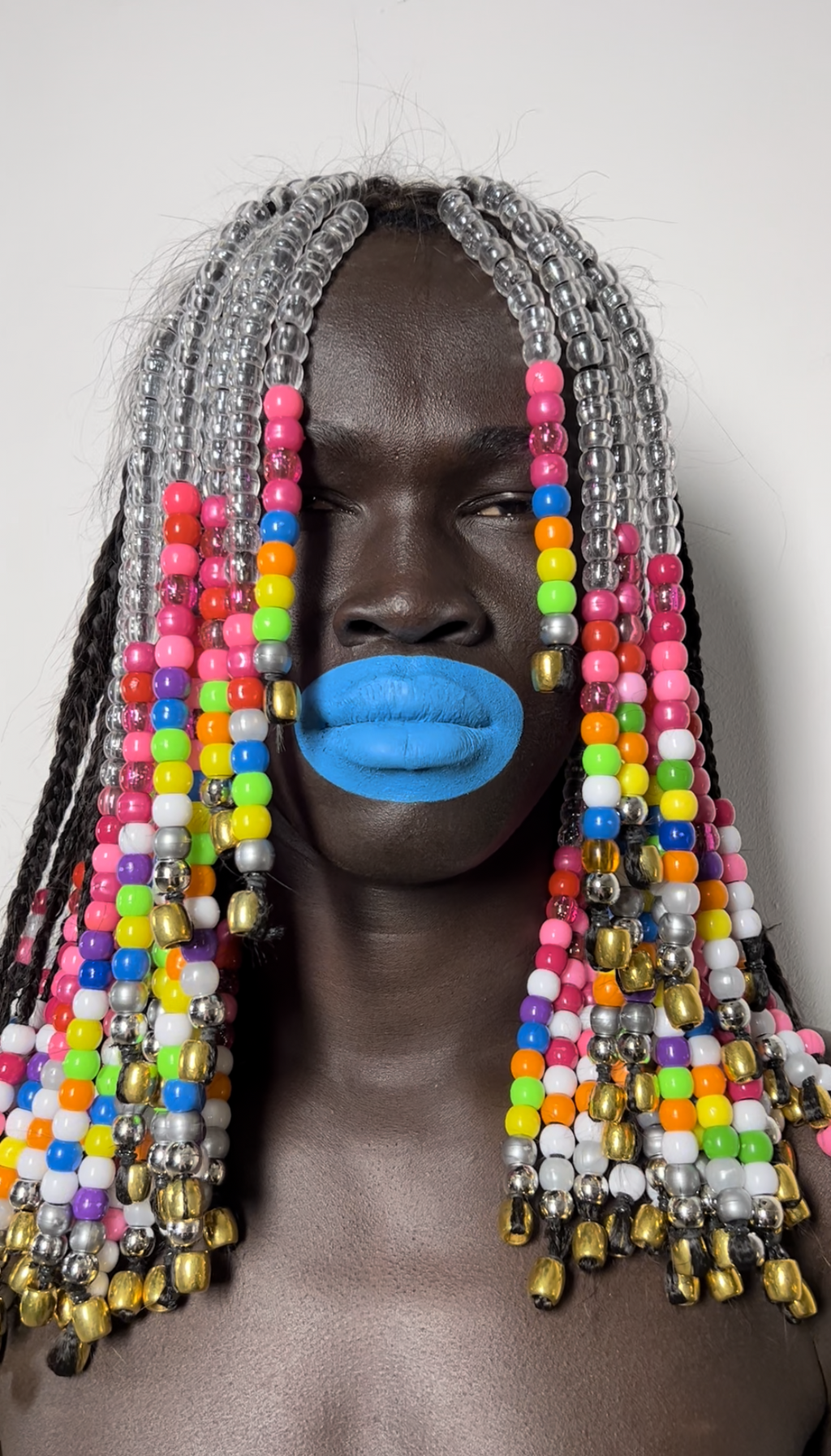 You don't come from a creative background, but decided to change your life completely at some stage. How did this take place?
I remember being very creative as a child and loved drawing and painting. My parents wanted me to have more of an academic career than a creative one and at the time I was fine with them making those decisions. I learned languages, got into interpreting and ended up landing a job in marketing and communications, which paid quite well. Then, in my early 30s, I started questioning my job and no longer felt fulfilled, even though I led a comfortable life. I had lost my mother a few years beforehand and that really made me think about how transient and ephemeral life is. We only get one chance to pursue our dreams, and I felt I had to give it a try. I did everything, make-up courses, retail work and freelancing for MAC Cosmetics.
What is special about Brussels and its creative scene?
Brussels is an international metropolis. It's very cosmopolitan and you get to meet people from all kinds of backgrounds and perspective. In my opinion, the art scene also makes Brussels the creative hub of Belgium, and within fashion there are extremely talented people based here, such as Michael Marson or Benoit Bethume for instance. It's also easy to travel from Brussels to Paris, which is definitely a plus. Even though I work more in Paris now, I made precious connections in Brussels, which really helped me develop my own style.