For the past 15 years, one of WBDM's objectives has been to create encounters, initiate collaborations and facilitate connections between designers, publishers and brands. During the Salone del Mobile in Milan last June, the Italian brand JCP Universe presented its latest collection which included a mirror by Belgian designer Damien Gernay.
An oddity in the world of contemporary design, the Greek Thanos Zakopoulos is a bit like the Martin Margiela of object design. His passion is questioning our relationship with life and our direct environment by inviting users of the art furniture he designs for JCP Universe, for which he is the artistic director, to change their view of the object.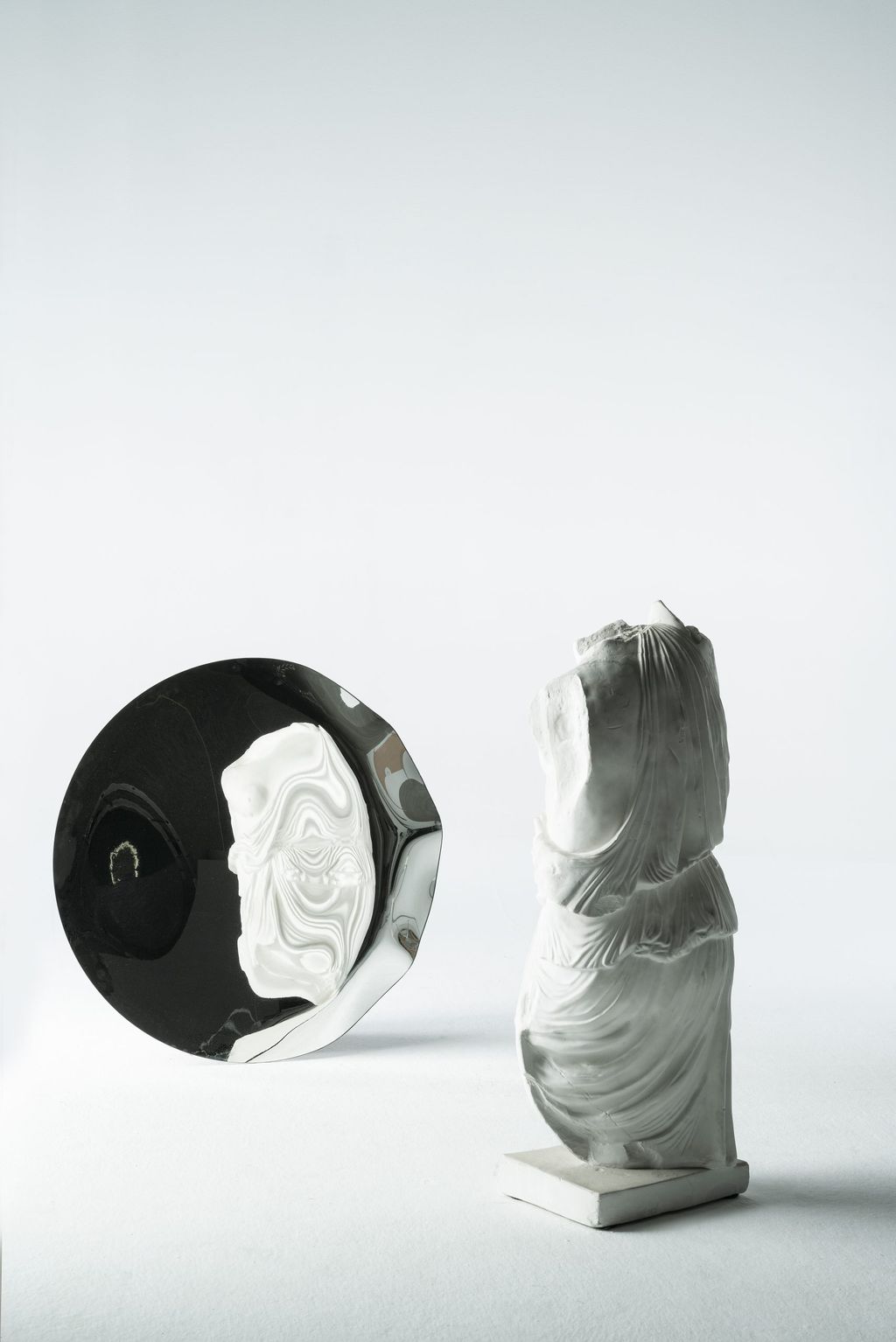 He shares this unclassifiable approach with a selection of artists and designers who recognise themselves in the story he wants to tell through his collections. Called HARVAT, the three-dimensional distorting mirror made of glass using the fusing technique for Alternate Artforms, the JCP Universe collection presented in Milan, fits perfectly into this approach. This creation by Belgian designer Damien Gernay explores the notion of a geometric object to which a physical interaction (i.e. the person or object reflected) gives an identity or functionality of its own. Inspired by chaos theory, HARVAT is a testament to the impact that a small change can have when viewed as part of a larger system.
This piece is in tune with a world in deep search of meaning and perfectly sums up the work of Damien Gernay, a 47-year-old artist and designer born in France, then trained at St-Luc Tournai, whose work – combining art and design – has already been the subject of numerous exhibitions. Galleries, as well as institutions such as the Triennale in Milan, the Ghent Design Museum and Bozar have already echoed his experimental work.