The graduate of the Royal Academy of Fine Arts in Antwerp, Belgian fashion designer Igor Dieryck won 3 prizes at the prestigious International Festival of Fashion, Photography and Accessories of Hyères, including the Grand Prix du Jury Première Vision and the Public Prize. For his collection, the 24-year-old used his experience working in a hotel as a student, examining the powers dynamics at play within hotel hierarchy and the various attitudes of the staff while they were on the job.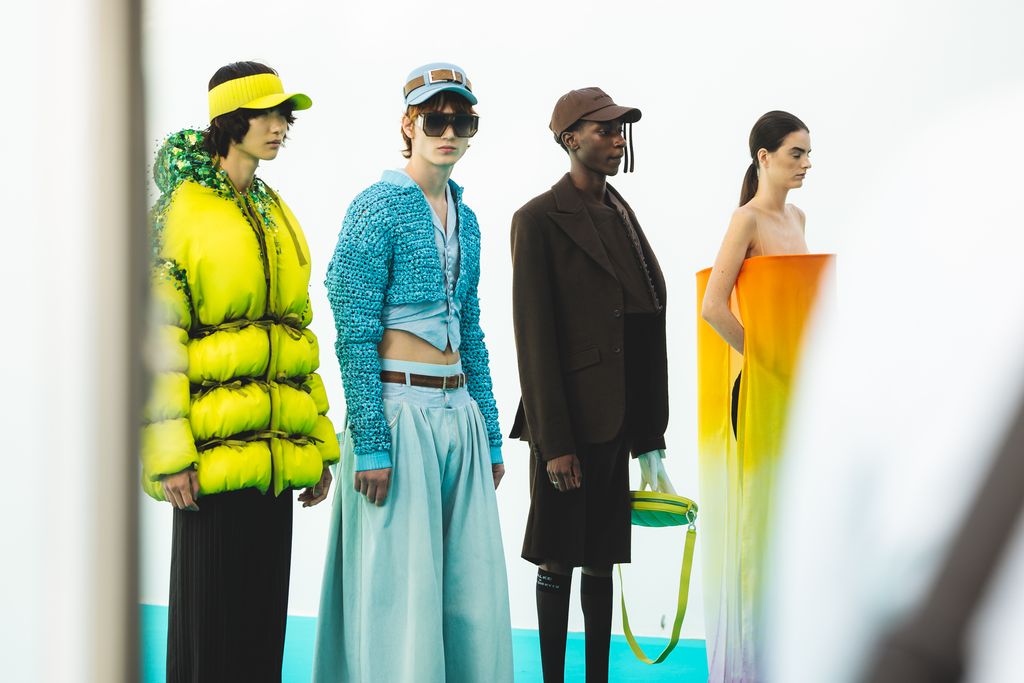 How he translated all those moments -and observations- into an accomplished and moving collection is pretty much Dieryck's secret, who not only looks at the world around him with empathy, but with a critical eye, too. Humanity and power lie at the heart of his collection, proving that fashion can be humorous, thought-provoking and seductive at once. We caught up with Dieryck to discuss his experience of the Festival, working for Hermès as a junior designer, and how he sees his future in fashion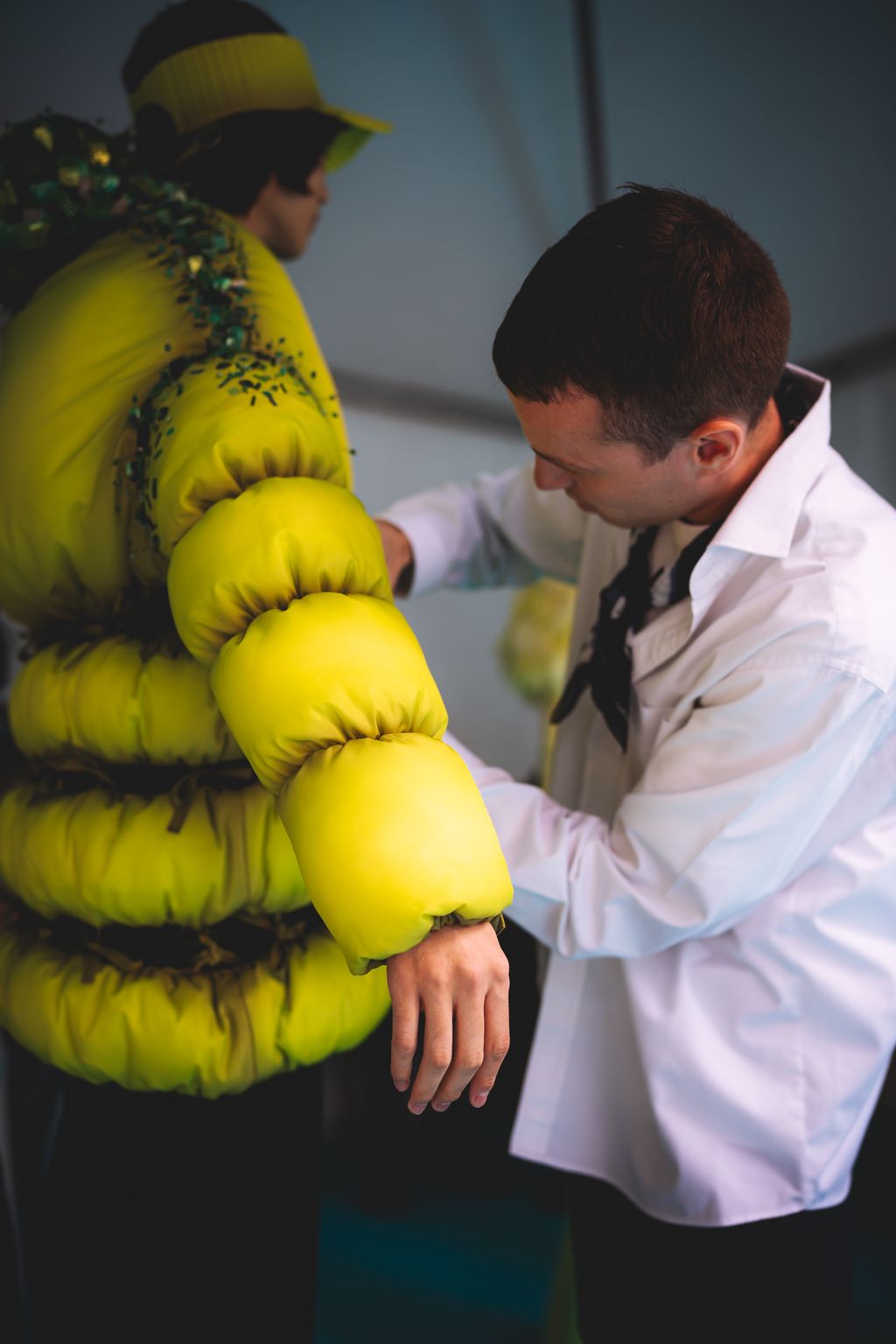 You won 3 prizes at Hyères, which is exceptional. How have you been handling all the media attention?
I've got to say that the period following the end of the Festival has been much more intense for me than the 2 weeks we had there to prepare for it. I didn't expect to win at all, so getting 3 prizes was truly incredible. I went back to work straight away after Hyères and haven't been able to take a step back or even celebrate.
How long have you worked at Hermès for?
I started working there at the beginning of April this year. I'm in the menswear studio, which is led by Véronique Nichanian.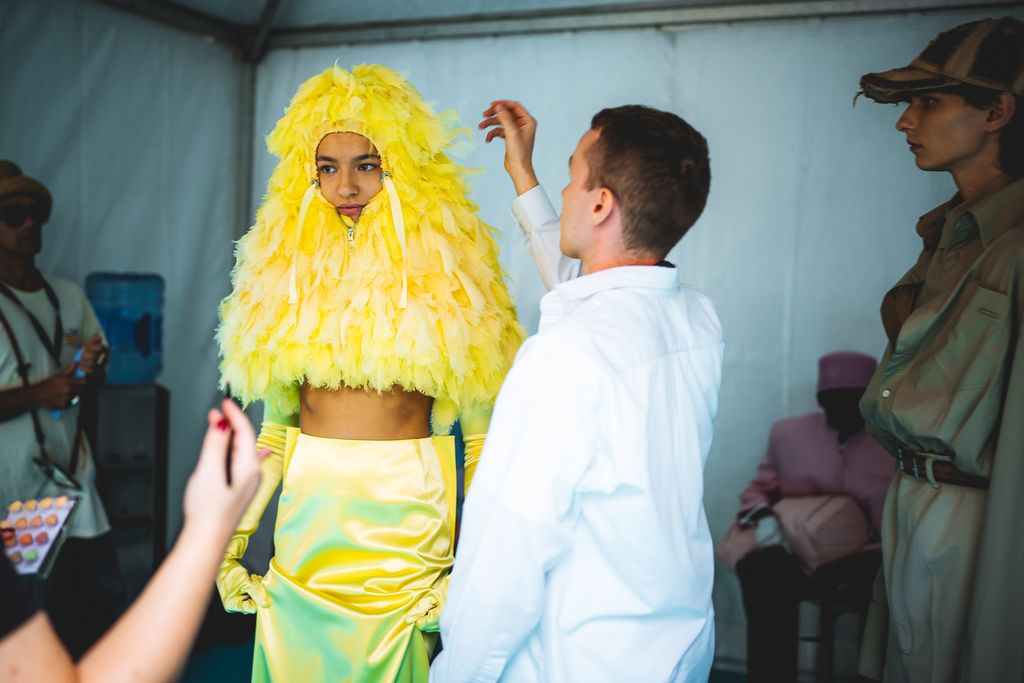 Why did you choose Hermès? Were you dreaming about working there?
When you graduate from school, you realize that it's not only difficult to find work, but getting an internship can be tricky as well. First I did an internship at Acne Studios, which was really interesting for me. When the Hermès offer came along, I realized I was lucky to get a full-time contract. Of course, Hermès has an incredible savoir-faire and expertise when it comes to the male wardrobe. Given my age, it also feels like the perfect place to learn.
And Nichanian has been there for more than 30 years, which is quite rare within this industry.
It does take a while to feel like you belong there, because Hermès has a very specific way of doing things. There's perhaps more time spent on things than in other houses and the first months were quite intense for me, but now I feel much more at home there.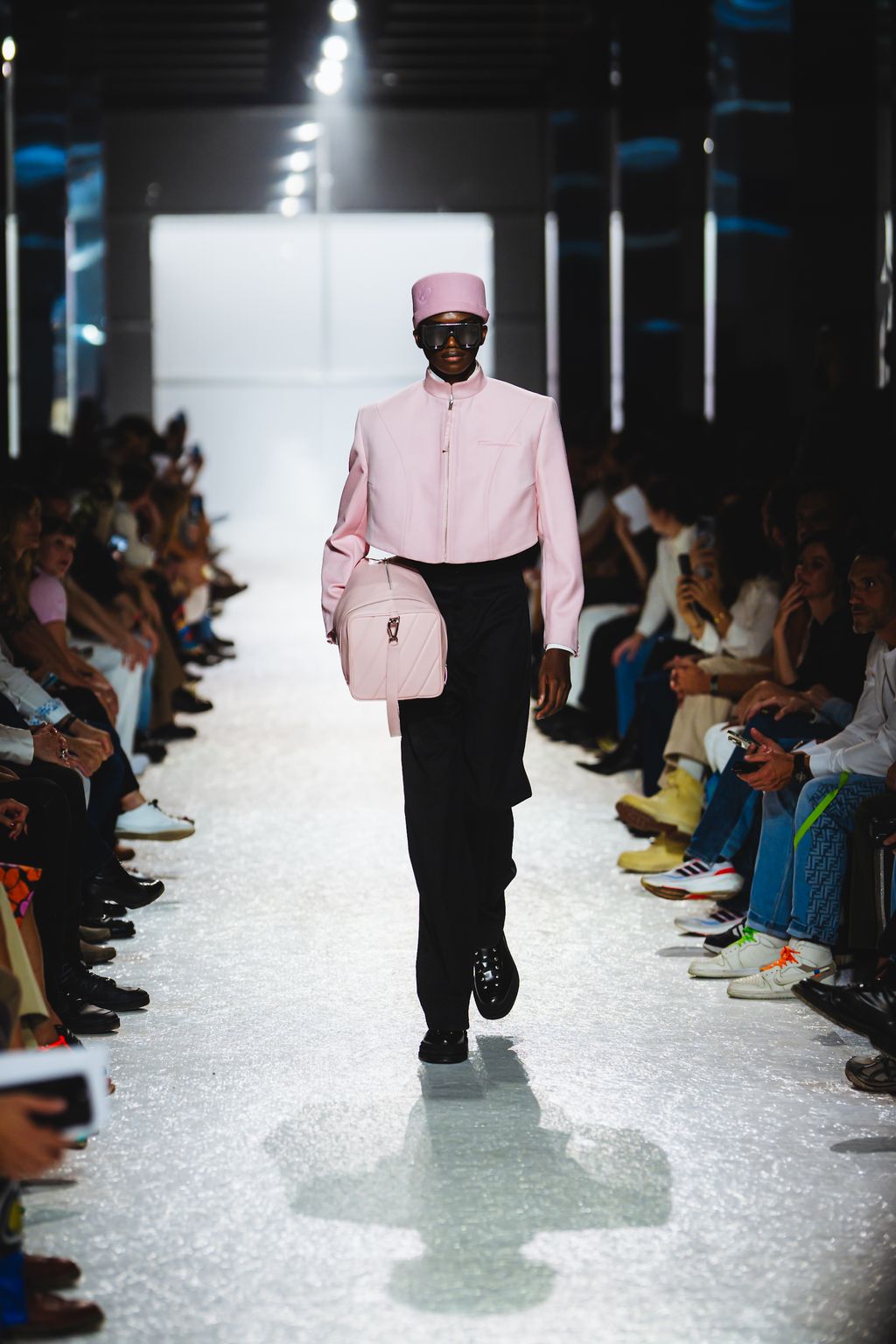 I was interested in the way you approached the hotel uniform as a power tool, but also how you analyzed the power dynamics in the hotel where you worked as a student. What did that experience teach you?
I'm passionate about geopolitics and how societies are constructed. My collection does, in fact, not reference fashion itself. It is inspired by everyday facts, and the power struggles that take place within reality. When I worked as a receptionist during the summer, I did feel like an outsider and sometimes I noticed how certain clients looked at staff. There was a judgment in their eyes, and I wanted to stay true to this within my collection without being caricatural or using camp stereotypes about hotel life.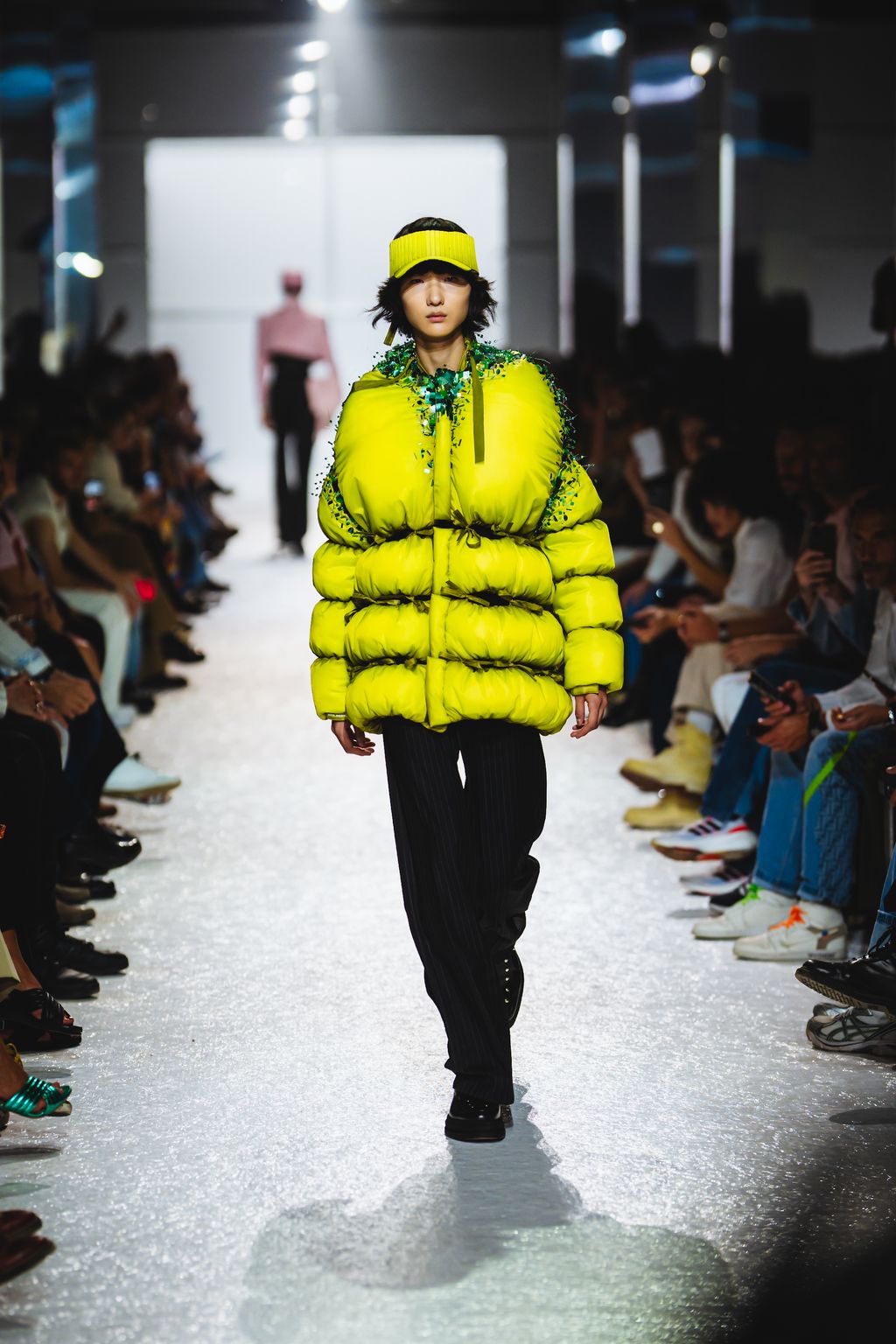 Your collection put the spotlight on individuals that are often overlooked in society, too. That felt quite touching and there was also a sense of empathy at play.
Humor is important in my life, and I wanted the collection to have this playful dimension. Fashion is often portrayed as this deeply serious and pressurized industry, but it's also key for me to be able to have fun at work. Humor helps getting your message across as well, especially if it's a critical one. Going back to what it's truly like working as a hotel employee, you constantly need to find the right balance between invisibility and presence. Guests will demand a certain level of attention, but they don't want staff to be overbearing either. I found those contradictions really interesting, which I related to the uniform and this idea of disappearing behind the clothes.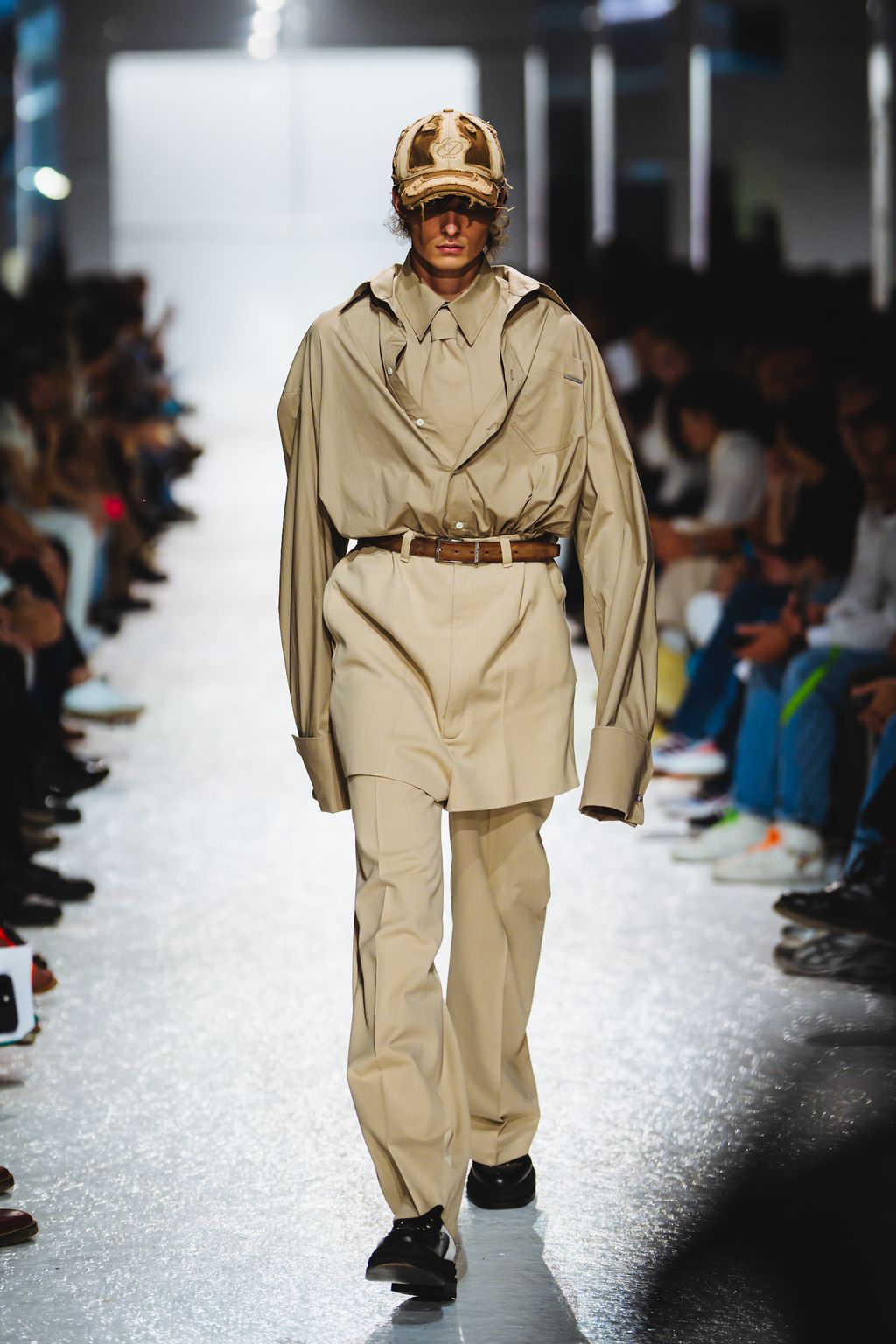 Did your experience working in a hotel change the way you look at the service industry?
Yes, it definitely made me more aware of the fact that we're all human, no matter what expectations come with our work. Everyone has bad days, but when you're in the service industry, you've got to make an extra effort to give clients what they expect.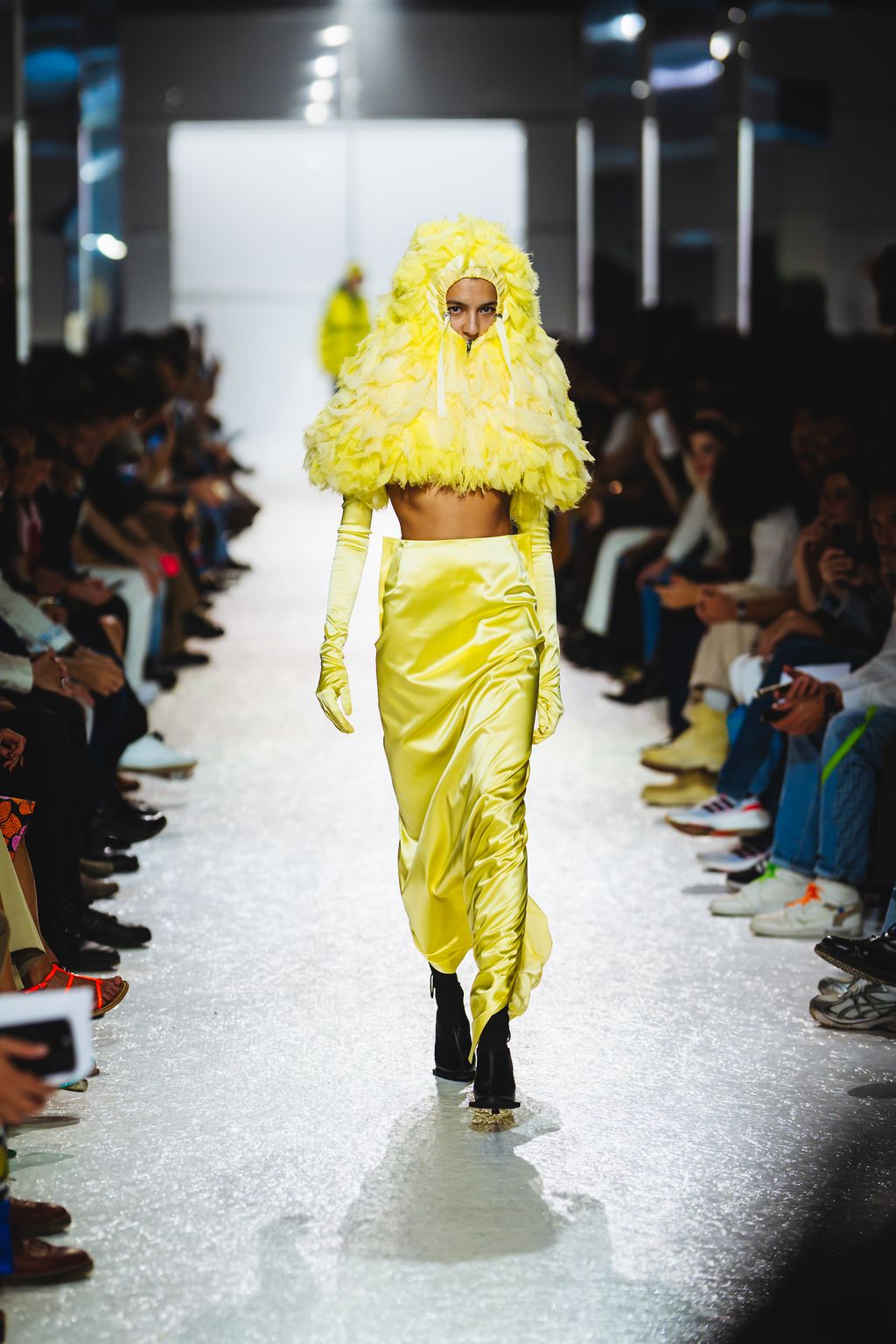 How do you see your future in fashion and what kind of project would you like to get into?
Right now I am very happy at Hermès and would really like to stay there. Of course, I don't want to make plans now and we will see what the future holds.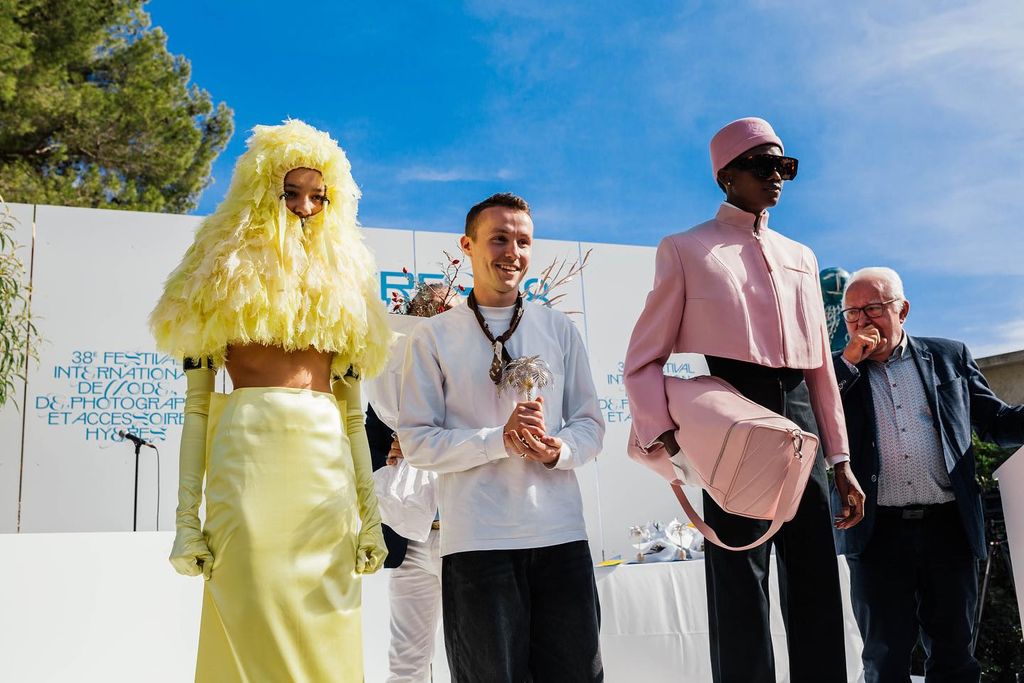 We'll be following what you do, and congratulation again on your amazing collection. Please promise me that you will celebrate your win with your friends soon.
I definitely will!