My idea of resilience is, among other things, a series of everyday items that are both useful and durable, which help to create a healthier interior and act as a source of well-being for users.
Vanessa Colignon, Design for Resilience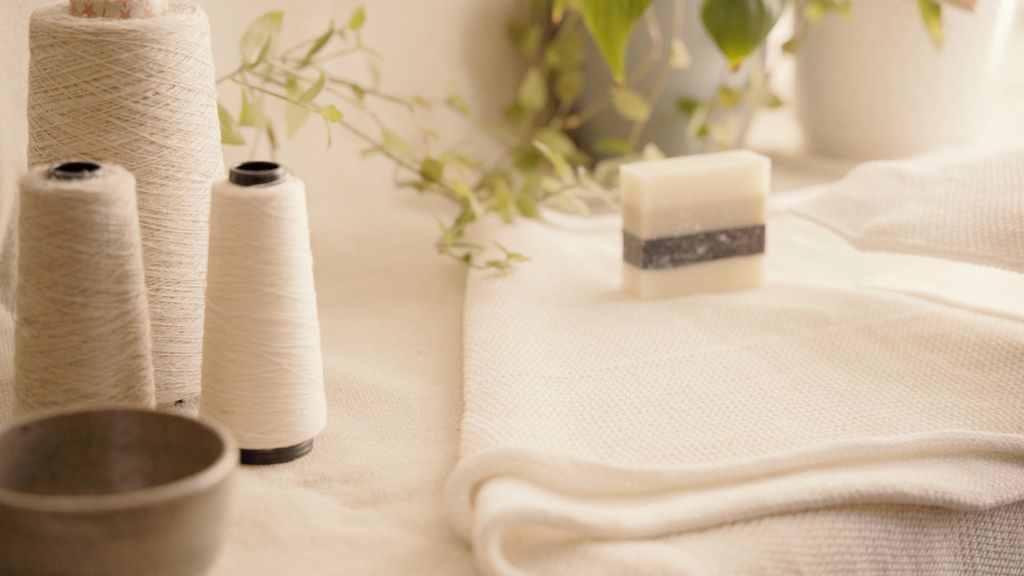 The context
On the strength of one initial product – the resilient sponge, an organic dish-washing glove made from recyclable and biodegradable hemp because it is compostable – Vanessa Colignon developed an entire project, which now boasts various items designed with the same idea in mind: helping to protect the planet and improve the health of users. In response to the huge increase in disposable items in the cleaning and self-care sectors, this textile designer has created a range that now also includes bath linens made from European linen.
A beautiful Belgian story
It took us several years of development to create a soothing material for the skin that is both comfortable and durable. Unlike synthetic materials that can be knitted together easily, hemp is an often overlooked natural fibre with a texture that changes over time. For this collection, we had to find the right balance between the requirements of the material itself and my expectations in terms of comfort and design. For the bath linen (towels and gloves for the body), we have worked with a European linen, the supply chain of which can be traced from the seed to the finished product. This fabric is suitable for atopic skin and dries rapidly. Hemp has a gentle exfoliating effect that is pleasant to use on a daily basis.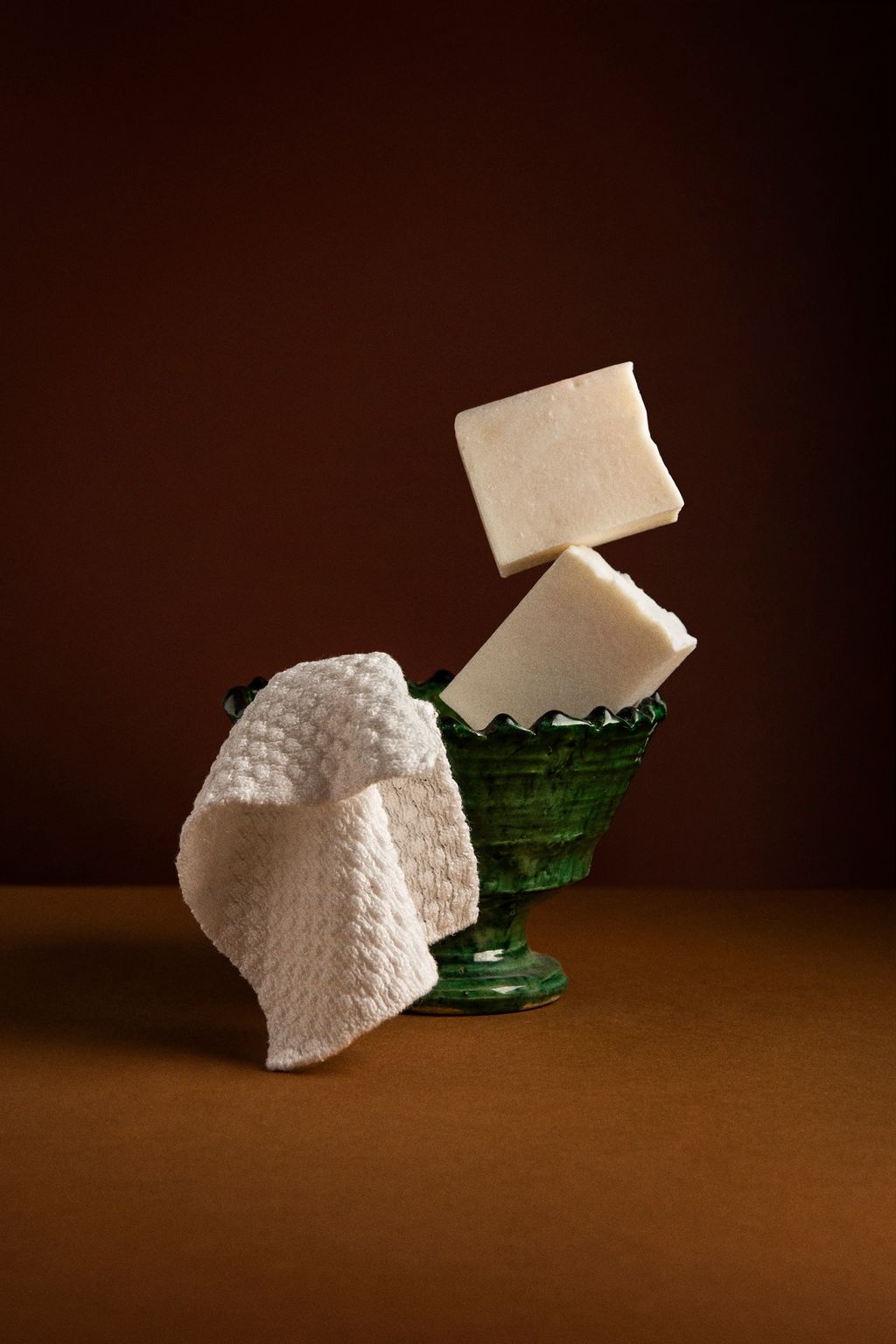 A benevolent design
The lifespan of our resilient sponge is around two years. As a result, it makes it possible, on average, to replace 243 traditional sponges, which are recognised endocrine disruptors when their components end up in waste water. For me, this resilience, which gave my project its name, consists of finding alternatives to certain economic choices that cause oil crises and, by extension, serious conflicts like the ones we are experiencing today. Since completing my Executive Master's degree at Royal Academy of Fine Arts in Brussels (ARBA-ESA), I have been conscious of the importance of investing in new 'low-tech' solutions that do not consume many natural resources.