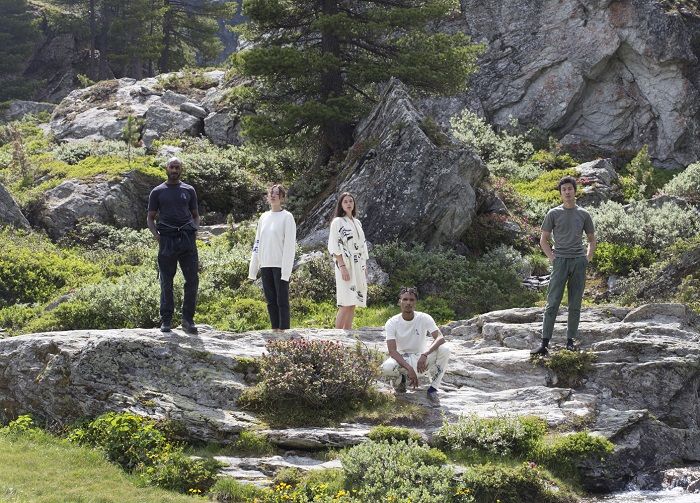 For 15 years, dressmaking workshop Mulieris, in Brussels' Anderlecht district, has been part of a vocational reintegration programme dedicated to providing excellence. A meeting with Rachida Lazrak, general coordinator and key player in Belgium's fashion landscape today.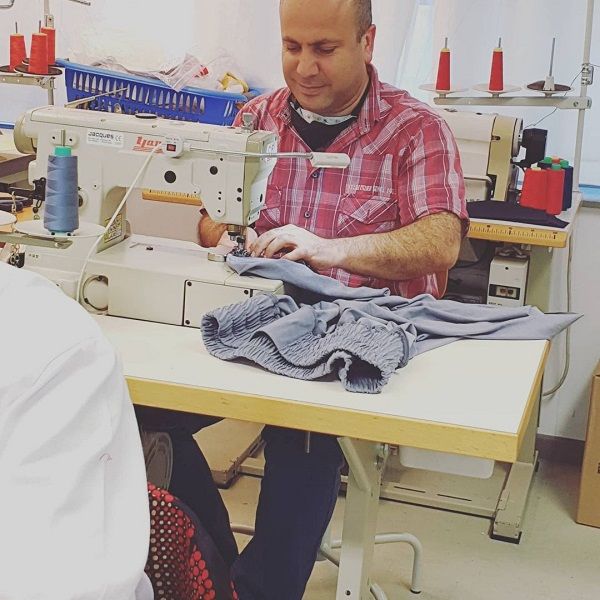 Tell us how the workshop got started?
Between 2000 and 2006, within the framework of contracts for Brussels' neighbourhoods, several social programmes were launched in Anderlecht, including one to set up a dressmaking workshop for a vocational reintegration programme. In 2006, Atelier Mulieris was launched under the leadership of Martine Henrard, with whom I collaborated at the time. After a few setbacks and one bankruptcy, we succeeded in wiping the slate clean, so we could restart on the best foundation. I am now the manager of the workshop. Initially, it was just supposed to be an annex to a tea room, a place of mutual aid and networking. Today, the workshop is in full swing.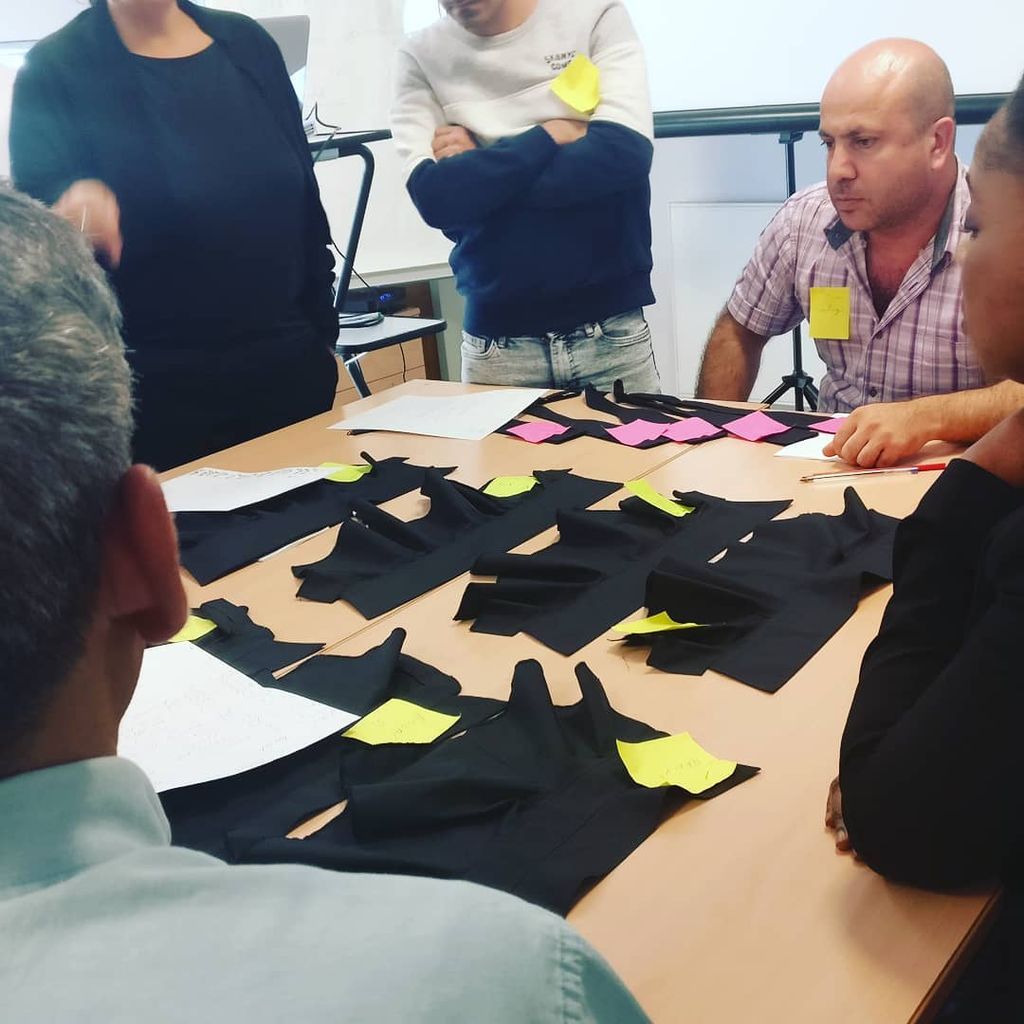 The contrast between the social fragility of some of your interns and the excellence of your services is striking. Can you explain that to us?
We work with around 15 couturiers who we choose based on their technical skills. They are sent to us by the 10 Brussels-based CPAS with which we collaborate, and are often recent immigrants or are in insecure situations. Our workshop has interns of all ages, and from around 10 different nationalities. We ask them to master the basics, such as knowing how to work a machine. They learn the rest on the job. After two months of apprenticeship, we expect them to be able to handle the orders we receive at the workshop. Some arrive with a lot of experience already, from their country of origin. In terms of know-how, the young graduates of Belgium's fashion schools don't even come close.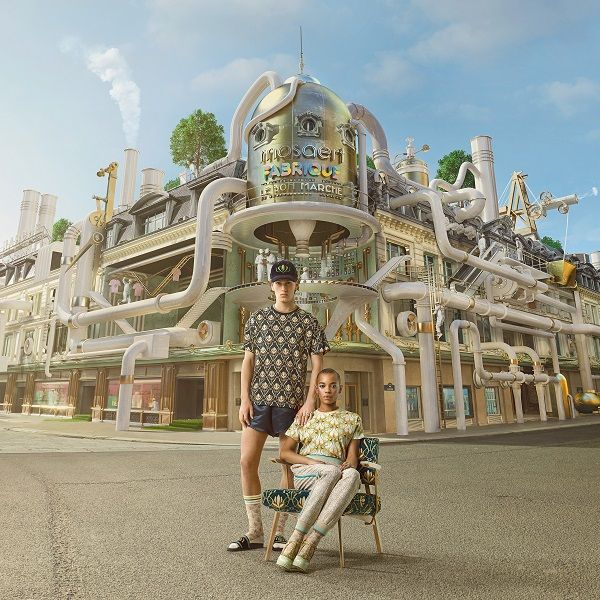 Some of your orders are placed by well-known Belgian designers. How did this happen?
In 2009, when I took over general coordination for the workshop, I spent six months in the Dansaert quarter learning how the sector works. The very first designer who trusted us, was Conni Kaminski. Coralie Barbier, the wife of Stromae, also contacted us for a project for a Belgian brand with which she was collaborating. After that, she came back to us for the costumes for Stromae's videos and his stage wear. And when they launched their fashion project, Mosaert, she entrusted us with the production of the brand's clothing.
Other well-known designers and artists have passed through the workshop: Christian Wijnants, Ariane Lespire and Loïc Nottet, but also rapper Nekfeu as part of a collaboration with Belgian brand Bostem. This kind of buzz is good for the workshop, isn't it?
For our Turkish, Iranian or Afghani couturiers, these references are not important. Our absolute priority remains to reintegrate these people into the professional world. When Maison Natan contacts me looking for couturiers for their own workshop, that is much more concrete. That being said, we are delighted to create outfits for the videos or tours of a Belgian or foreign artist.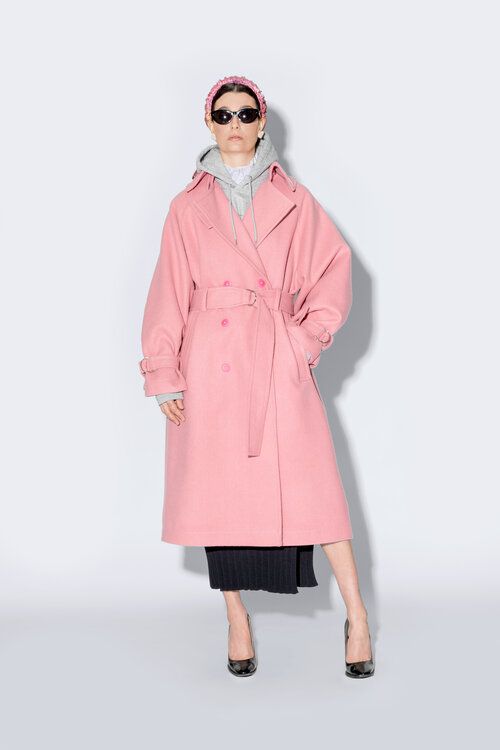 You also work with Ester Manas, graduate of La Cambre Mode(s) and finalist at the Hyeres festival in 2018.
Again, what interests me most in this collaboration, is to see how we can grow together. Her first orders were only a few pieces. For us, this isn't a problem. We understand the economic realities facing new brands. Today, Ester Manas comes to us for much greater quantities, and we are delighted. Most of the pieces of this stylist are very technical. It is an opportunity for our interns to push their limits.
I imagine that you benefit from the popularity of Belgian brands, as well as from local know-how.
Several designers have told us about the difficulties they have been facing since the pandemic began, to get their collections produced, even in somewhat nearer countries such as Portugal. More than ever, proximity is an opportunity. But we aren't building any long-term strategies. In the garment sector, it is so difficult to make predictions. What will be happening in one or two years? It is difficult to say. What we want to do is carry out our work behind the scenes, and get our interns where they need to be. Some have even opened their own workshops, and we are very proud of them. And if, through designers who export and dress the stars, our know-how also gets exported, so much the better!