In many ways, this was a rather pragmatic season in Paris and Belgian designers tend to be comfortable with that notion. The best collections were the ones emphasizing reality, as opposed to a romantic idea of fashion escapism.
If fashion has always been about desire, and making us crave what we didn't know we wanted, many designers stayed within familiar territory in order to ensure the stability of their brands. What felt refreshing, however, was seeing a younger generation of fashion talents embracing sartorial construction, as well as the intricate process of making durable and beautifully-made clothes.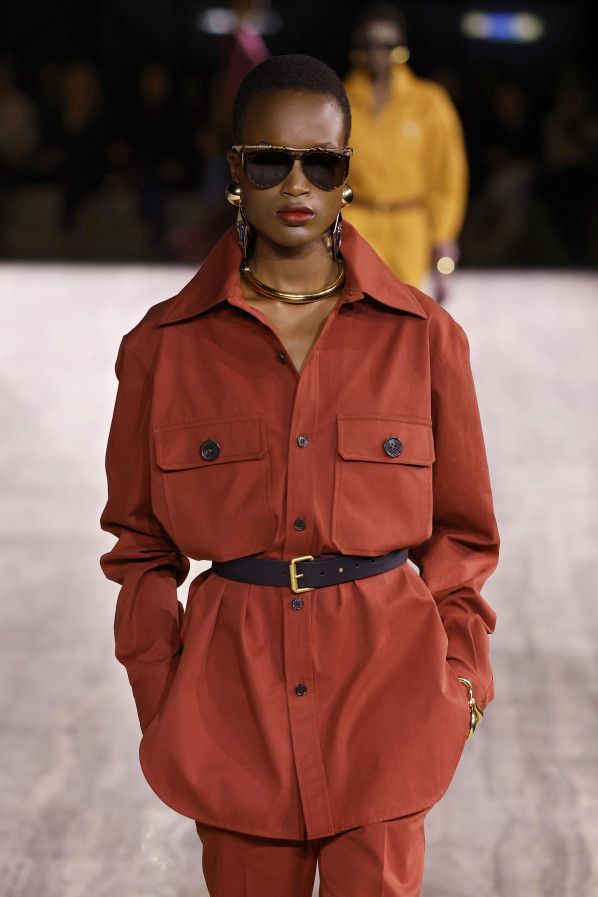 Brussels-born Anthony Vaccarello at Saint Laurent focused on the House's iconic saharienne to develop a tightly edited and confident collection. Those were everyday clothes for all types of women and the designer's jumpsuits and effortless separates felt perfect for now. Upon closer inspection within the brand's showroom, one realized how detailed and complex the pieces were. If Vaccarello loves a sharp and rigorous silhouette, there was nevertheless a sense of ease in this collection that felt very relevant. Saint Laurent has grown commercially over the years, and it's therefore no surprise that many high-end houses decide to hire Belgian names.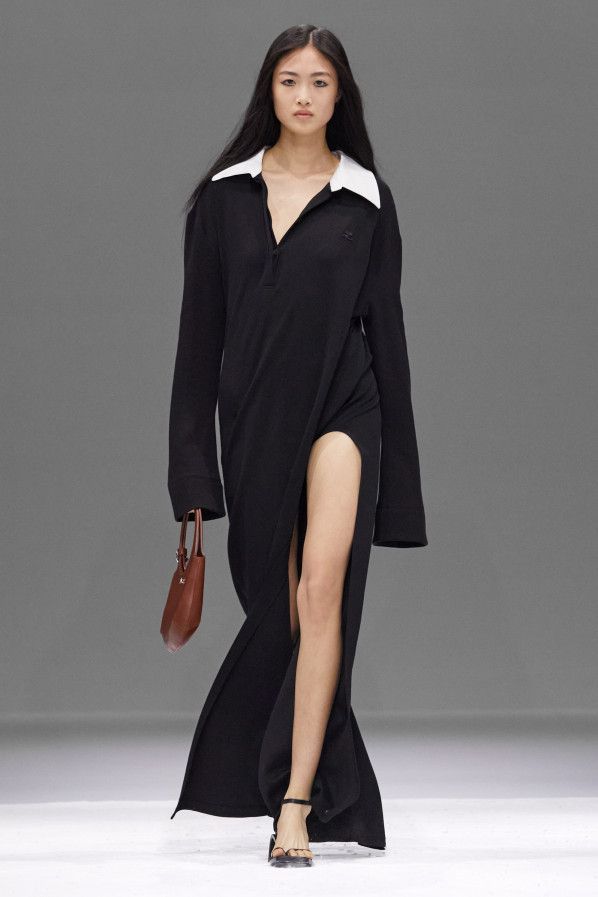 Effortlessness was also on Nicolas Di Felice's mind, who presented a strong collection for Courrèges, which seemed more sensual and laidback than usual. Di Felice is passionate about the street and what people actually wear, but he also knows how to craft garments that look fresh and exciting. His pieces were sculptural, precise and sleek, but they also had an erotic charge that goes back, in fact, to André Courrèges himself, who shocked the world in the 1960s by embracing the mini-skirt and showing parts of the female anatomy that no one had dared to expose beforehand. The Belgian designer therefore used cutouts and asymmetrical effects, baring more skin than he normally does.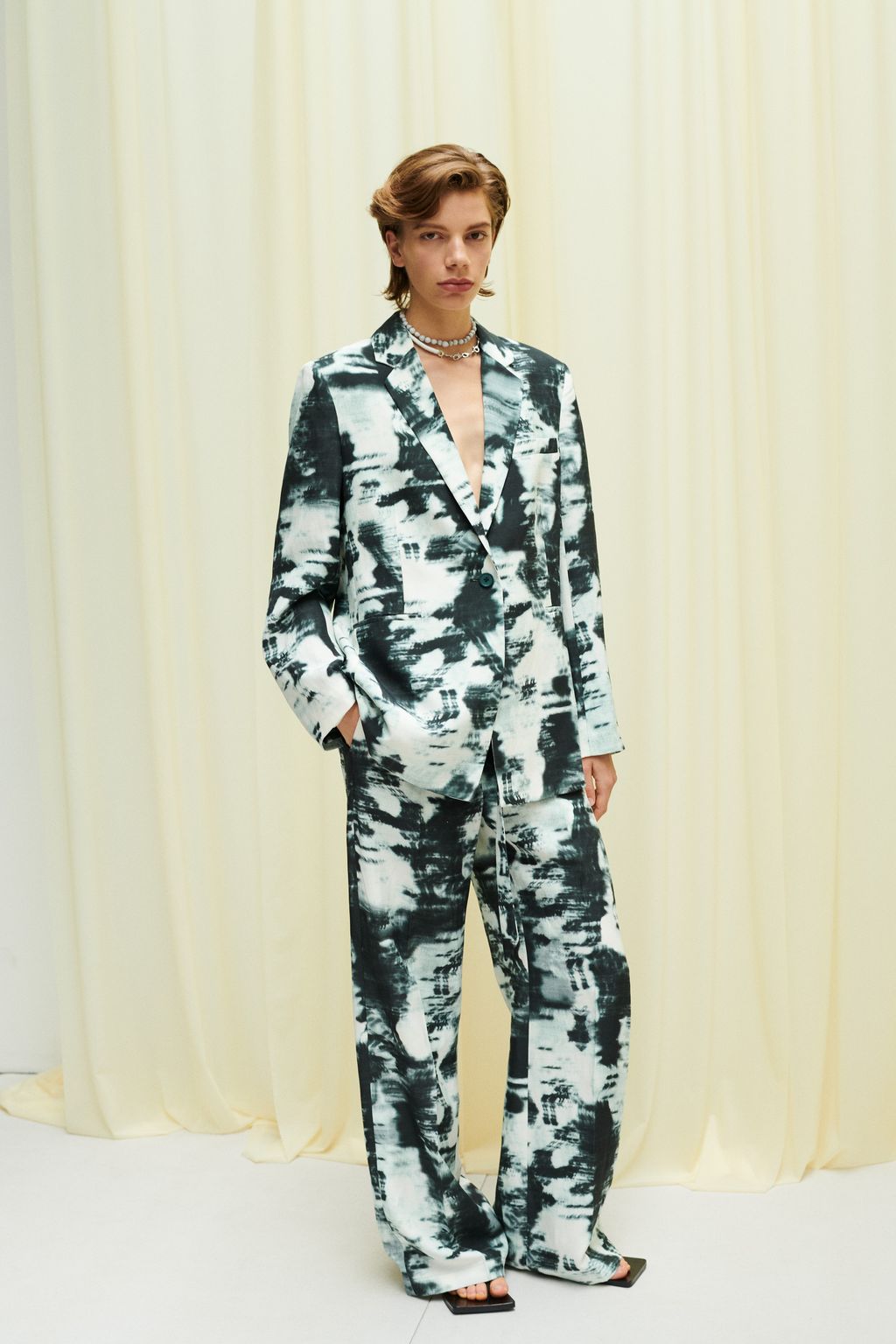 'Quiet Luxury' has been a buzzword within fashion circles over the past year, and nobody gets this better than Christian Wijnants. Focusing on impeccable tailoring, which was done in crisp and immaculate white, he played with the tension between masculine and feminine, crafting oversized white shirts worn with school boy shorts, and slouchy suits paired with matching shirt-dresses. Some of his prints looked like they had faded in the sun, adding a gentle and poetic touch to a successful collection. Wijnants did not do a runway show this season and opted for a look book format instead. He was not the only Belgian shunning the catwalks this season, as Ester Manas also took a break from the Paris calendar in order to rethink its strategy and take time to plan her next move.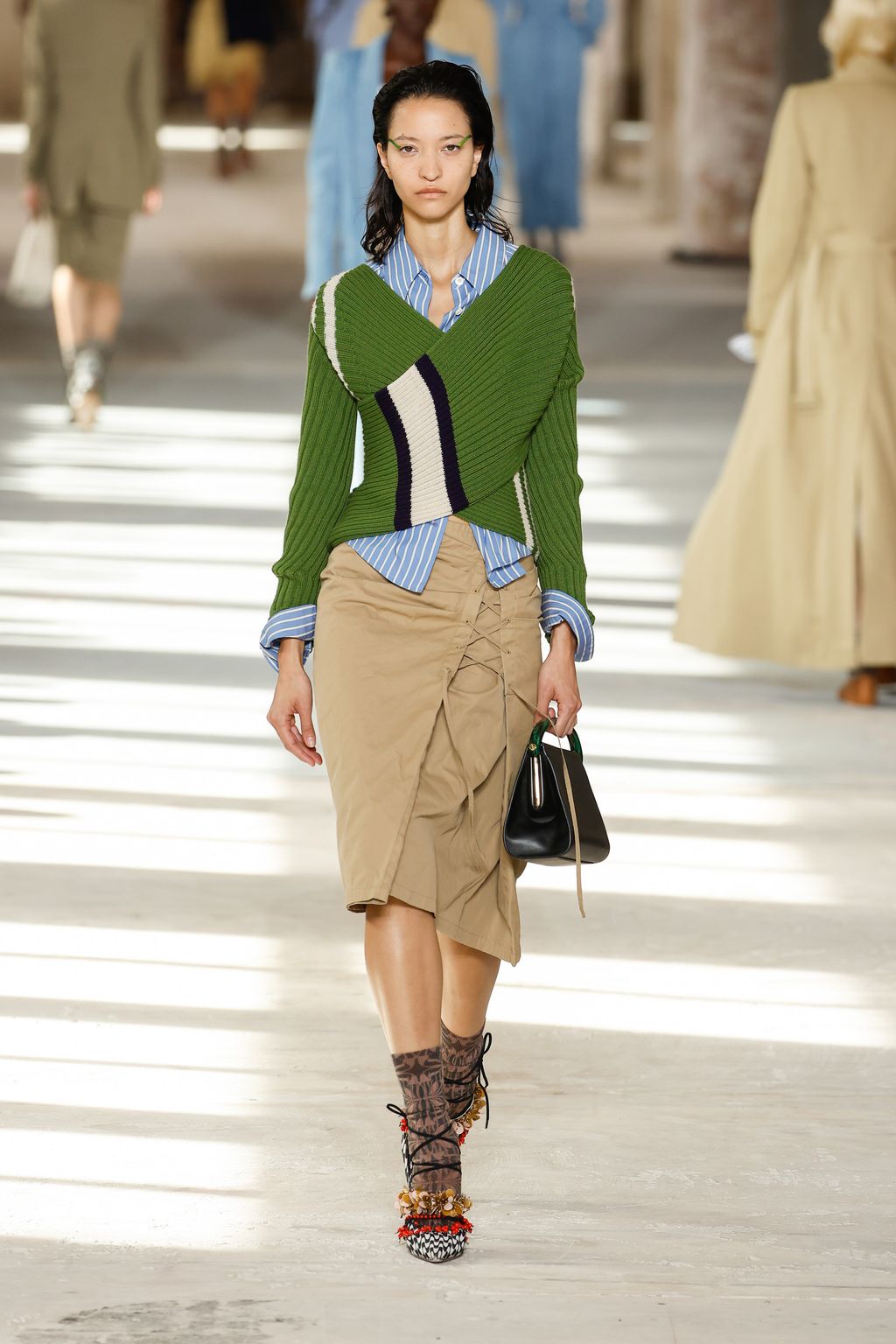 Menswear was clearly on Dries Van Noten's mind this season, who presented an elegant -and rather subdued- collection inspired by English sportswear and boarding schools. Reworked rugby shirts looked fresh, and many tailored pieces were reminiscent of traditional British uniforms, which the Belgian designer loves reinterpreting. His colors and prints were more muted than usual, adding a slightly nostalgic vibe to the collection.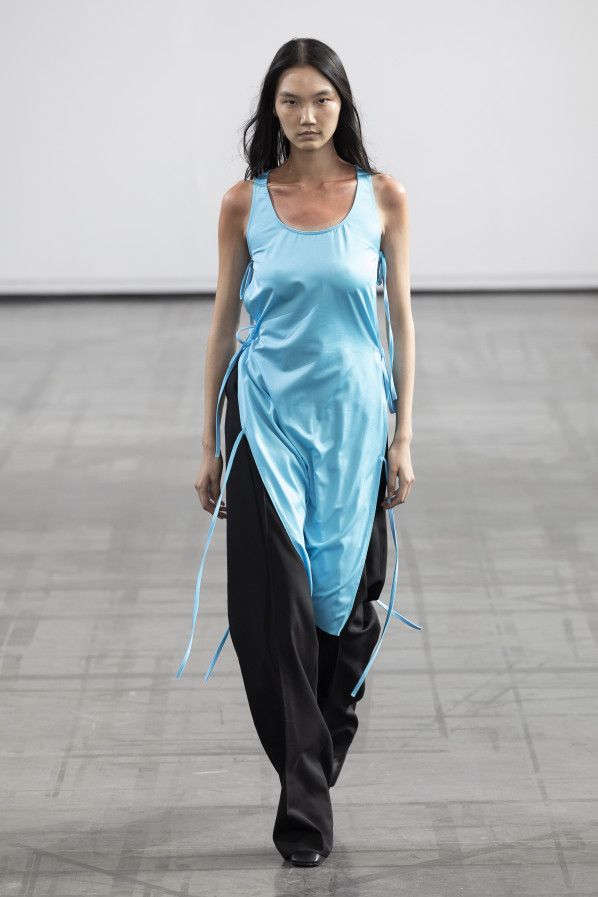 For Marie Adam-Leenaert, who is only 27, craftsmanship is essential and she offered great separates that can be transformed and worn in a variety of ways. She plays with the idea of familiarity, too, but twists classic garments to give them an ironic edge. Her jackets were inventive and her swimming-pool printed dresses made you want to instantly dive in. Considering the unusually high temperatures recorded during Paris Fashion Week, she may have a valid point to make.