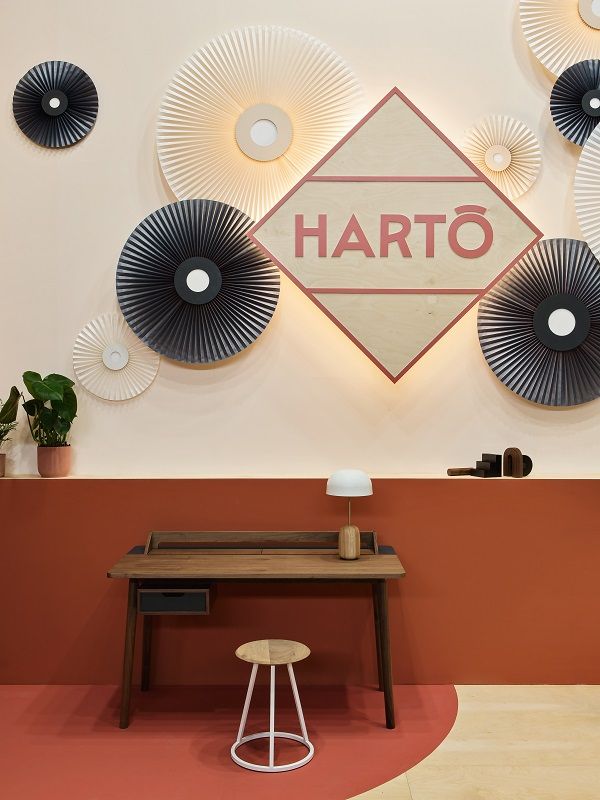 Having trained in Switzerland and India, this Lyon-based creative, who is driven by the collective nature of design, is breathing new life into the artistic direction of publisher Hartô. The French brand is aiming to collaborate with new Belgian designers after the success of the lighting designed for it by Brussels-based studio PaulinePlusLuis.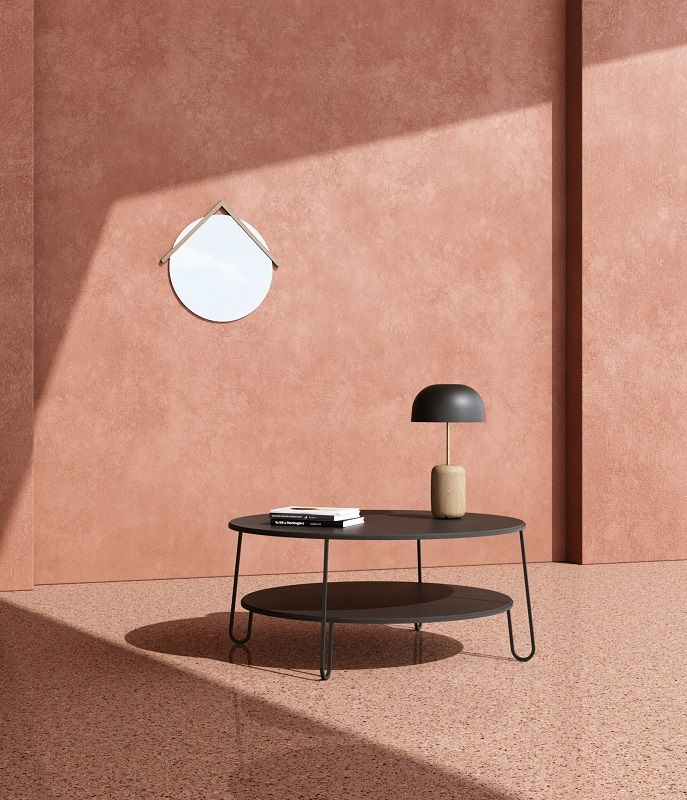 Qu'avez-vous appris de vos études en Suisse et de votre parcours en Inde ?
Mon parcours a démarré par ma formation en design industriel à l'Ecole cantonale d'art de Lausanne (ECAL), très stimulante. J'en suis sorti diplômé en 2011. Dans ma promotion, il y avait l'Islandais Brynjar Sigurðarson (Grand prix du festival de design de la Villa Noailles), l'Italienne Giorgia Zanellato ou encore la Française Lili Gayman (aujourd'hui lauréate du programme « Mondes nouveaux » du ministère français de la Culture). Ce lieu de formation où l'esprit de collectivité est autant important que l'individualité m'a permis de définir mon esthétique, que j'ai ensuite mise au contact d'une culture totalement différente… En Inde, je me suis inspiré de toutes les diversités esthétiques qui existent, et donc de leurs forces respectives. Ces deux expériences, apparaissant radicalement opposées, se sont révélées complémentaires dans mon approche du design.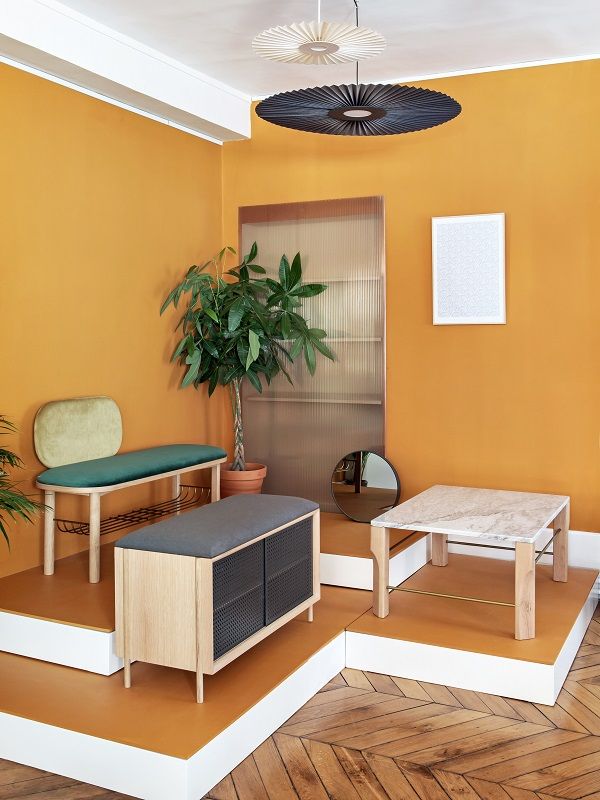 Why did you choose to begin your creative career in that country?
Most of the students from my school tried to do the internship at the end of their studies in Europe. For my part, I was already familiar with India from the time I was a child because of my parents, who were humanitarian doctors. This new adventure in India as an adult allowed me to find myself as a person and a creative. I was waiting for that moment because I have a real appreciation for that country and its diverse culture. The symbolic aspect of shapes and colours is very strong there, which makes bringing any architecture or object to life a creative challenge.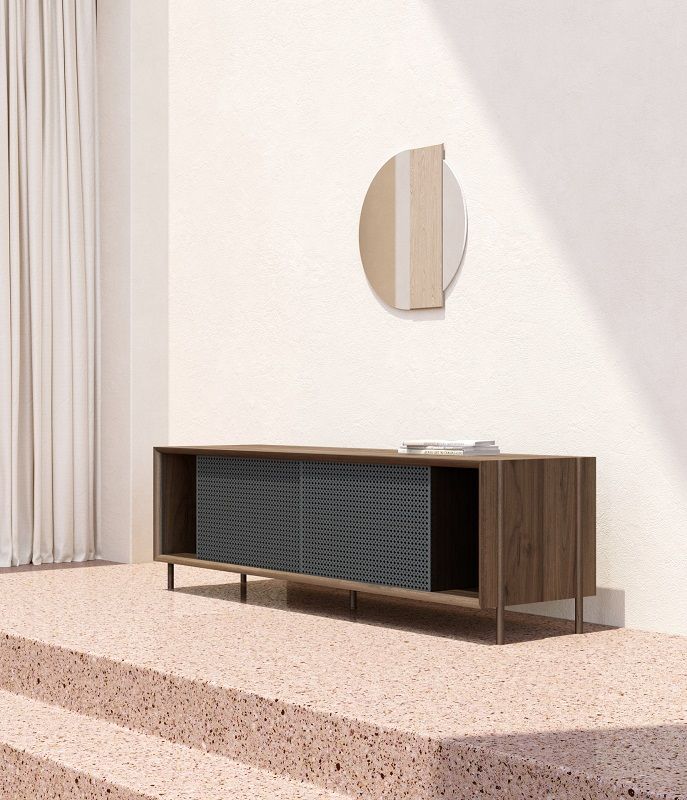 That experience then led you to founding your own agency…
Upon returning to Europe, I was frustrated to find that creative talents were normally separate from one another when it came to producing furniture, work environments or hotels. As a result, I founded my own agency as a place that was open to the skills and ideas of each independent creative who is part of it, whether their background is in architecture or graphic design. Pondy Studio (which is named in tribute to Pondichéry) is based in Lyon, where I live, and brings together a variety of professionals whose focus is on creativity and accuracy. At the moment, we are finishing up the design of one hundred rooms in a new hotel, as well as a boat at a Geneva shipyard. Each project has a human element!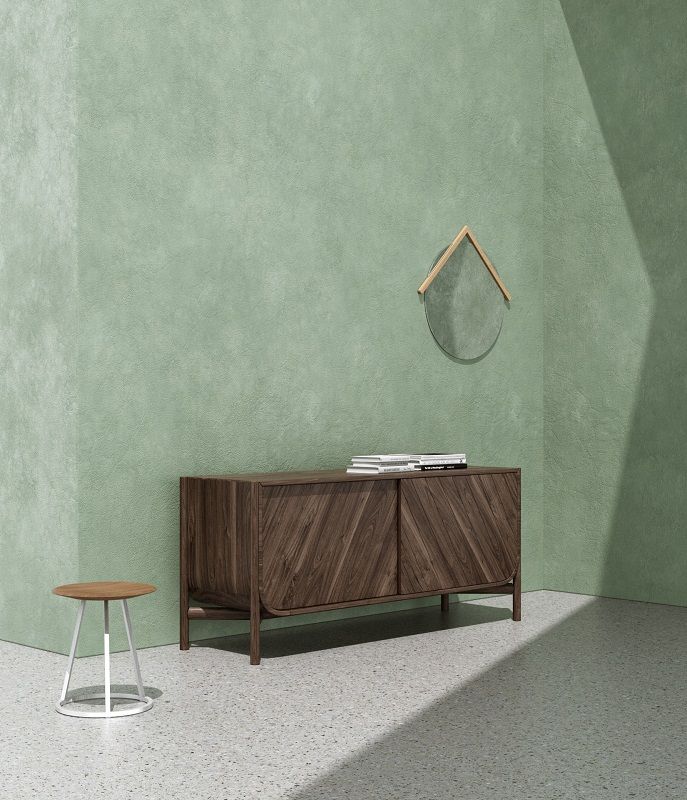 How did you come to join Hartô, a furniture company that has a well-defined style?
When I joined Hartô in 2021, the idea of the entrepreneurial element that lies behind design was interesting to me. It was a big responsibility because, since it was founded in 2011, Hartô has been able to define its design aesthetic, which has evolved based on trends in the field of furniture. My initial idea was to see how much the family of creatives that Hartô entrusted with work was able to evolve and how they could evolve.
The first thing you did when you joined Hartô was reshape its visual identity. Why?
At the very beginning, Hartô [which was co-founded in 2011 by Alexandre Mulliez and Amandine Merle, as well as three designers: Pierre-François Dubois, Pauline Gilain and Julien Phedyaeff, ndr] was trying to achieve an understated quality in contemporary design and their identity reflected that. I wanted to bring that desire up to date, by expressing the technical challenges that the brand's design teams, just like the designers, face together; a new logotype that expresses the love of work and the passion for unique, well-made items.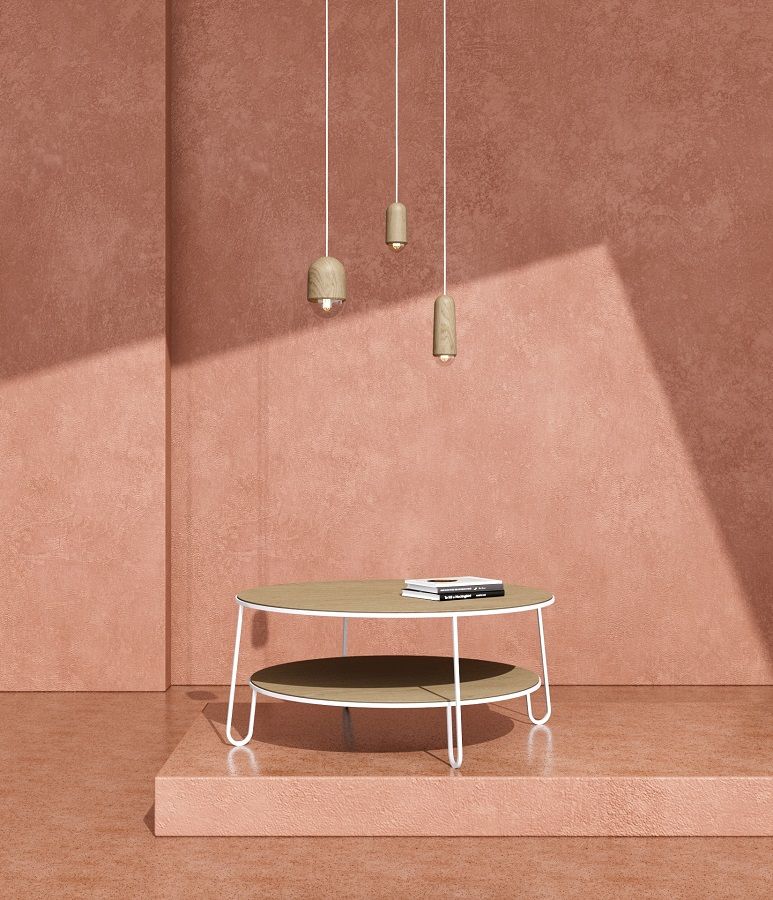 What makes the Hartô brand unique is the design of its products: its fine materials and its taste for detail. How far do you plan to push that?
Today, clients are always asking us for more innovation. However, Hartô furniture takes a long time to produce because the brand's team is looking for technical challenges in all of its products. Hartô also sees itself as a publisher. That means it collaborates closely with designers and listens to what they have to say. Each Hartô production is a result of these collaborations. As a result, its recognisable style (furniture made from solid wood and technical veneers, with rounded shapes and visible chevrons and so forth) is set to grow, just like this family will grow. Hartô will never take a radical view of design because the publisher wants to bring warmth to interiors, so that clients can buy these creations and sort of say, 'I know who made my furniture and that's why I like it.'
Hartô is a 'proximity' brand, in the sense that it is sold primarily in countries bordering France. Why is Belgium an important market for it?
The need for large pieces of furniture that are more comfortably sized than those in France is common in Belgium because living spaces – and especially apartments – are larger. On the other hand, more risks are taken in terms of aesthetics because Belgium is at the crossroads of different cultures in a way that France is not.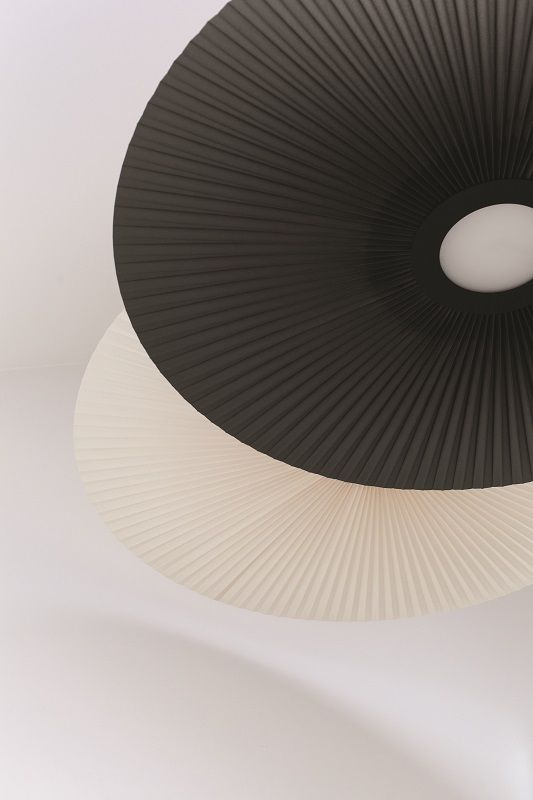 Are you planning to collaborate with more Belgian designers after the success of the Carmen pendant lights created by PaulinePlusLuis?
Absolutely! This delicate yet robust light design, which evokes the silhouette of a dancer's pleated slip, always captures the attention of the public, thanks to its large size, understated colouring and sculptural look. It's a best-seller for Hartô and was exhibited at the Grand-Hornu in Belgium during the 'Materia' exhibition, the Young Artists Prize from the Parliament of the French Community of Belgium. My aim with Hartô is for new designers in the family to capture its DNA and take it further and make it even more accessible. I am already in contact with Belgian creative about doing this…