The short film directed by Alexandre Humbert in collaboration with Giovanna Massoni and produced by Belgium is Design will tour the world in various international events.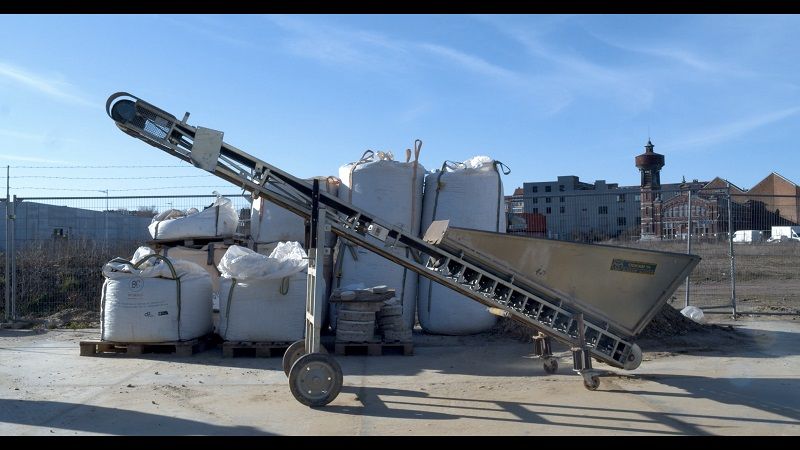 Born from the meeting between Giovanna Massoni, curator, and Alexandre Humbert, designer and film director, this movie tells the story of Belgian design at a historical moment that determines an important turning point in its role.
Shot between February and April 2021 across Belgium, the film accompanies us through the attitudes, words and gestures of nine protagonists of circular design, reuse, regeneration of resources, new models of organization and production.
One story, nine practices: the stories blend together to create a unity of space and time, building a single voice common to all. The object (the design), assumed here as a starting point, has a variable, vulnerable identity and becomes a pretext for determining the locations in which the narrative is integrated. An agile artifact generated by individual and collective experience, it passes from one hand to another, it adapts, it is shared, it regenerates. The work is (again) open – as Umberto Eco wished. (Opera Aperta, 1962).
Past screenings:
Milan Design Week, 6-7.09.2021
Milan Design Film Festival, 23.10.2021
Architecture and Design Film Festival (USA and Canada): Vancouver  12.11.2021
Casa Valonia: Madrid

25.11.

2021

Architecture and Design Film Festival (USA and Canada): Washington – 6-8.01.2022
Millenium Festival, Bruxelles, 7.05.2022
Centre Wallonie-Bruxelles, Paris

 12.05.2022

The Festival of the New European Bauhaus, Bruxelles 10.06.2022
Design September, Flagey, Brussels, 21.09.2022
Edit Napoli, Naples, 8.10.2022
Montévidéo, Marseille, 17.05.2023