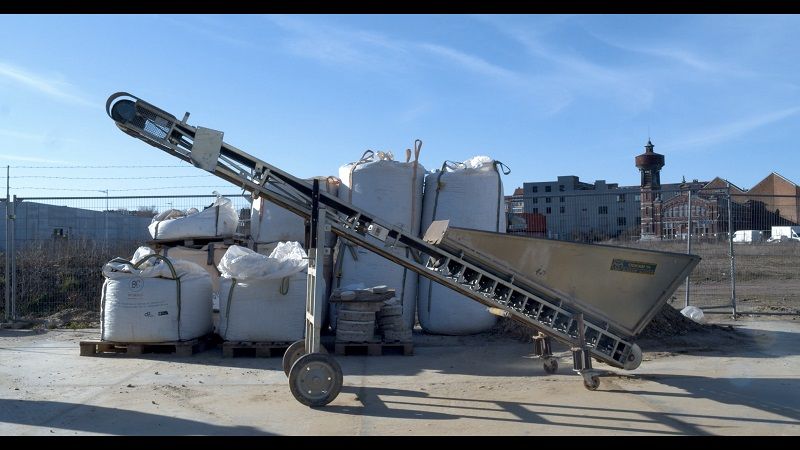 A graduate of the Design Academy Eindhoven (DAE), this 31-year-old Frenchman has chosen to position himself on the other side of the mirror, providing his perspective to museums, collectives and institutions. For Belgium is Design he directed the short film The object becomes. A meeting with a director who questions design with poetry and goodwill.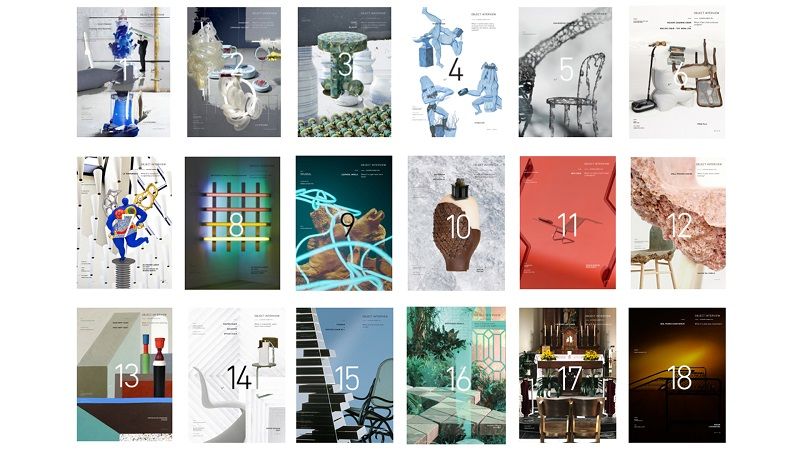 What led you towards becoming a director?
During my Master's programme at DAE, I started to get interested in the scripting of an object and its interaction with time and space. When I made my first film, I was a complete novice. But despite my lack of knowledge of the profession, this new status as a composer of images allowed me to better understand the medium. I then worked for a year in an advertising agency, which enabled me to construct my vision and familiarise myself with teamwork. At the same time, I was also studying film theory. Then, in 2016, building on my different experiences, I founded my own studio. Today, I see myself as a builder of cinematographic objects. The object is not the end. On the contrary, it is the start of the narrative.
Your 'Object Interview' documentary series is a vast reflection on design. What do you think is the fundamental question a designer should ask themself?
I designed my last chair in 2012 … I think it is important to question the need to produce new objects. I am interested in putting what already exists in perspective. When I film a Thonet chair, I want to place it in a current context, then question its relevance today.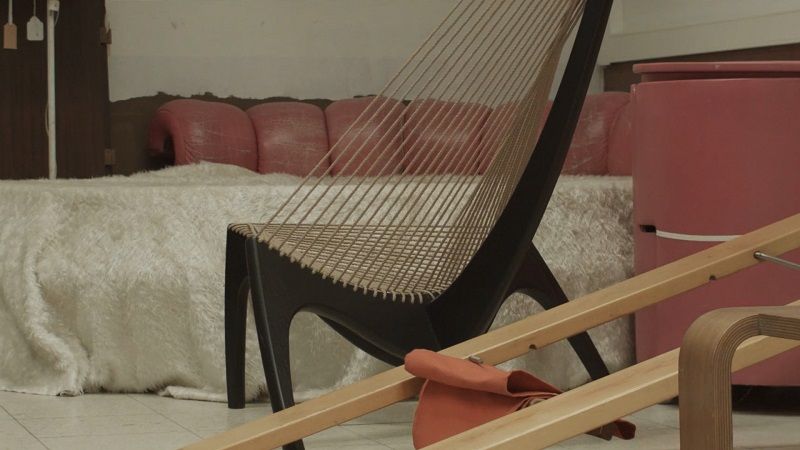 Even when you are filming the behind-the-scenes of the move of the Ghent Design Museum collection to a new archival location, your perspective is often quirky, but also very poetic. Is it important to show what's happening behind the curtain?
When I walk into a museum, my main feeling is admiration. Immersing yourself in the history of design is both fascinating and dizzying. I use poetry or humour in order to reach as many people as possible. And even when my tone is sarcastic, I try to infuse my remarks with optimism.
You teach and speak in the Netherlands, Paris, Berlin and Turin. What advice would you give to designers graduating from these schools today?
In 2013, when I finished my Master's degree, out of 130 projects, the image only appeared in at most 30. It was anecdotal. Today, the image has completely invaded the design world. I don't see it as a communication tool, an advertising support or a teaching medium. It's much more interesting to capitalise on the emotion the designer has put into the object to transform it into images. When I work on this type of approach with students, I focus on the research methodology. It is impossible to make a good film if we do not think about how it will be diffused: will it be watched on a TV screen, a computer, a smartphone or in a museum's 'Black Box'?
You are currently resident artist at the Musée des Arts Décoratifs de Paris (MAD Paris). Once again, you find yourself behind the scenes of a prestigious museum, filming its mysteries. Beyond the ever-growing public enthusiasm for fashion and design exhibitions, why are these places essential?
When you walk into MAD Paris, beyond the exhibits, the historical confrontation of the building's architecture is striking. For me, that is a subject of research in its own right. Compared to an object, the scale is different, but the starting point is the same. In a museum, architecture and collections work in perfect harmony. The architecture becomes the backdrop for my film. The objects, but also the museum staff, are the actors.
You live between Paris and Amsterdam. Two cities, two design cultures. Is this hybridisation of approaches important to you?
When I launched my studio, Parisian formalism did not seem very in line with my approach. The Netherlands, Belgium and Luxembourg were more inclined to support this kind of approach. Today, my thinking is obviously global. There is no question of limiting myself to a Franco-French vision. Even though the culture of design is different from one country to another, the challenges are global.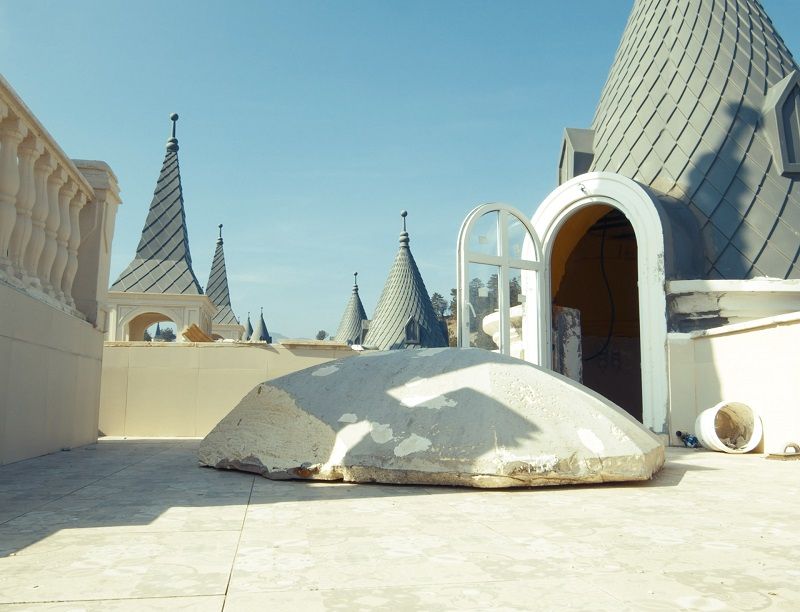 The recent Covid crisis has highlighted the enormous potential of video to showcase projects, ideas and fashion or design collections. But is there a risk of getting lost in a flood of images?
Personally, I decided that all my films would be made public, since I consider them to be objects. If you create a chair, everyone should be able to sit on it. It is the same for my works. In general, when we seek to question the object, we must go beyond the idea of the image in the strictest sense. There are other ways of questioning form, of speaking about the object and, by extension, about who we are: performance, sound, writing …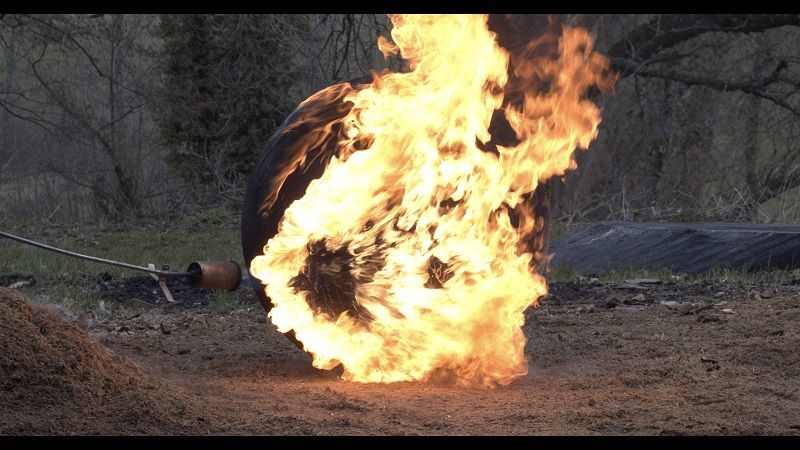 Tell us about the film, The object becomes. you have made for the Salone del Mobile, which will be held in Milan next September?
For this project, I've worked in tandem with curator Giovanna Massoni, on the question of the fate of the object. To reflect on the design of today and tomorrow, we have selected nine Belgian designers with very different profiles: from the craftsman to the independent designer, and even including a more industrial structure. I am not so much interested in the object within the work of these designers, but rather the relevance of the research. This work interests me because it goes beyond the context of the film. Once again, we wanted to reflect on its presentation in space and the installation that will result from it.