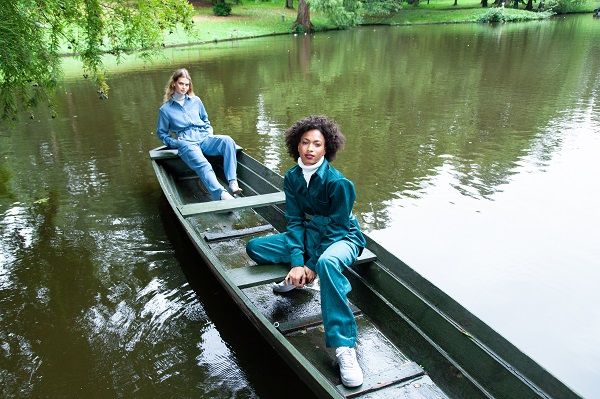 Several months ago, this stylist and graduate of La Cambre Mode(s) launched a sustainable and ethical brand that closely resembles herself. At the end of the year, circumstances required her to change her brand's name, so she gently reinvented herself without turning her back on the values she upholds.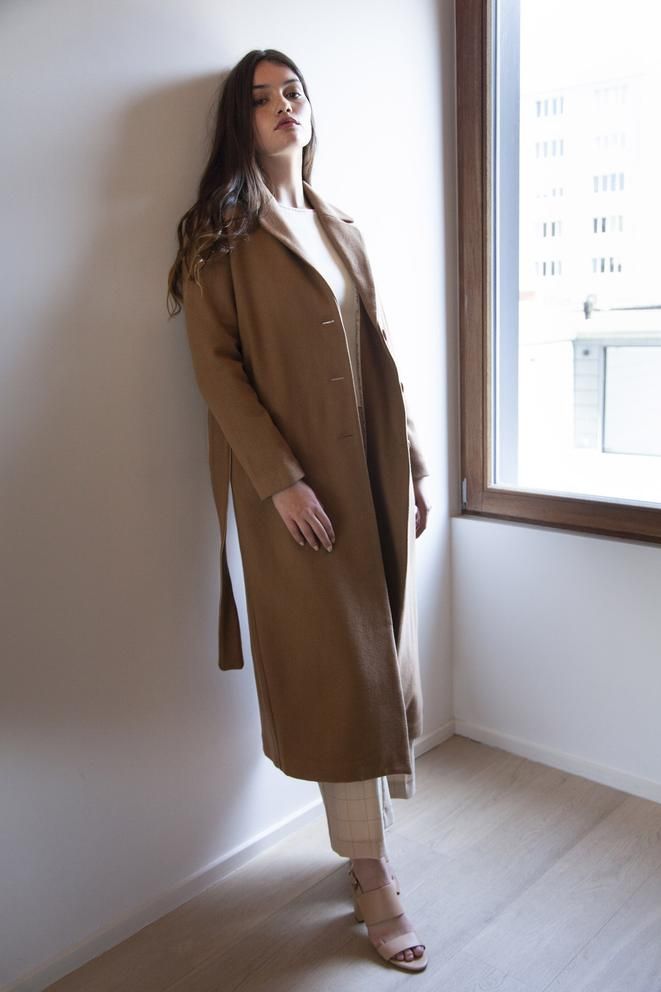 Your brand was just launched, but has already changed name. Why?
I fell into a fault in the brand trademarking system. A year ago, when I trademarked my name and logo for Benelux, another brand trademarked a similar name for Europe, right before me. Due to the validation delay, neither showed up in the register. I could have fought to keep my name, but I didn't see the point… Especially as it doesn't impact my product. So, I decided to change everything and go back nearly to zero with a new name: Sé-em by Charlotte Mounzer. 
This rebuilding challenge was made even greater by the fact that your project was so carefully thought-out. What are its foundations?
When launching a project for a new fashion brand in 2019, a transparent and ecological approach makes sense. The name change enabled me to do a first assessment, and then to restart with even more strength and experience. The quality and design process are still in keeping with what I have done since the start of my career.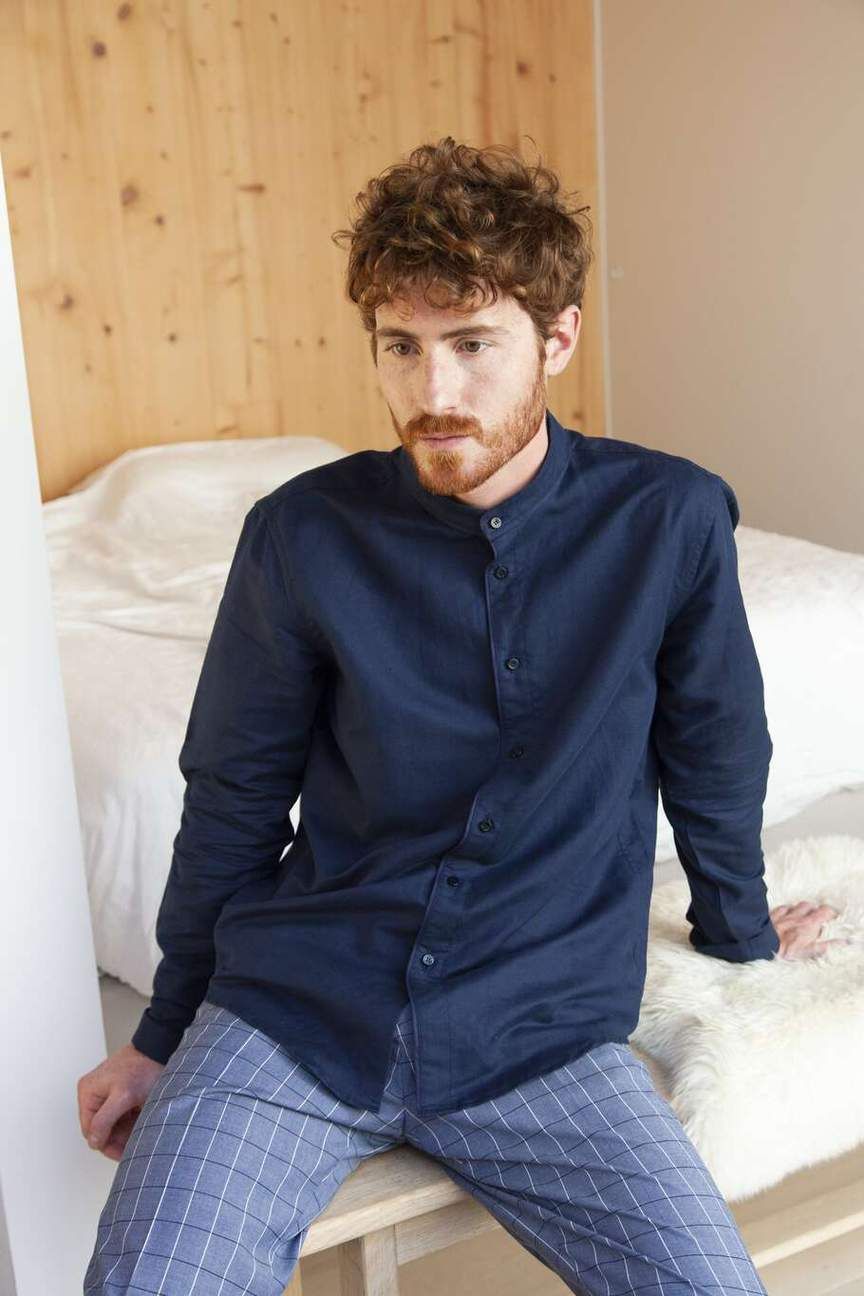 How would you explain your brand's close links to your early days in fashion?
After I graduated from La Cambre Mode(s), I worked for several luxury brands in Paris, which was an incredible experience. I learned a lot, but I also had the opportunity to observe how these houses lacked ecological awareness. In the luxury sector, when a collection is created, the studio orders much more fabric than is needed. So, some rolls are never used. Since I was at the point of purchase, I was able to buy up dozens of the rolls. When I returned to Brussels, I decided to launch a brand made up of limited editions produced using these leftover fabrics. My goal was to make luxury accessible and to prove that it is possible to create beautiful pieces, in small quantities, in a responsible way, and at a reasonable price.
From the outset, you chose an atypical distribution method. What is your justification for this choice?
I distribute my collections through ephemeral sales lasting 3 or 4 days in Brussels, Liege and Paris. I designed my online store more like a shop window, than a point of sale. You can do your shopping there, but it isn't my preferred way of working. I also receive my clients in my studio in Ixelles for private meetings. This lets me take the time to build close relationships with them, to get to know them better and to offer them alterations if necessary. Considering the small number of pieces per model, it would be impossible for me to have a presence in dozens of multibrand outlets. That's not my goal. In the future, however, I would like to sell my collections in a few boutiques, for which I would offer exclusive capsules.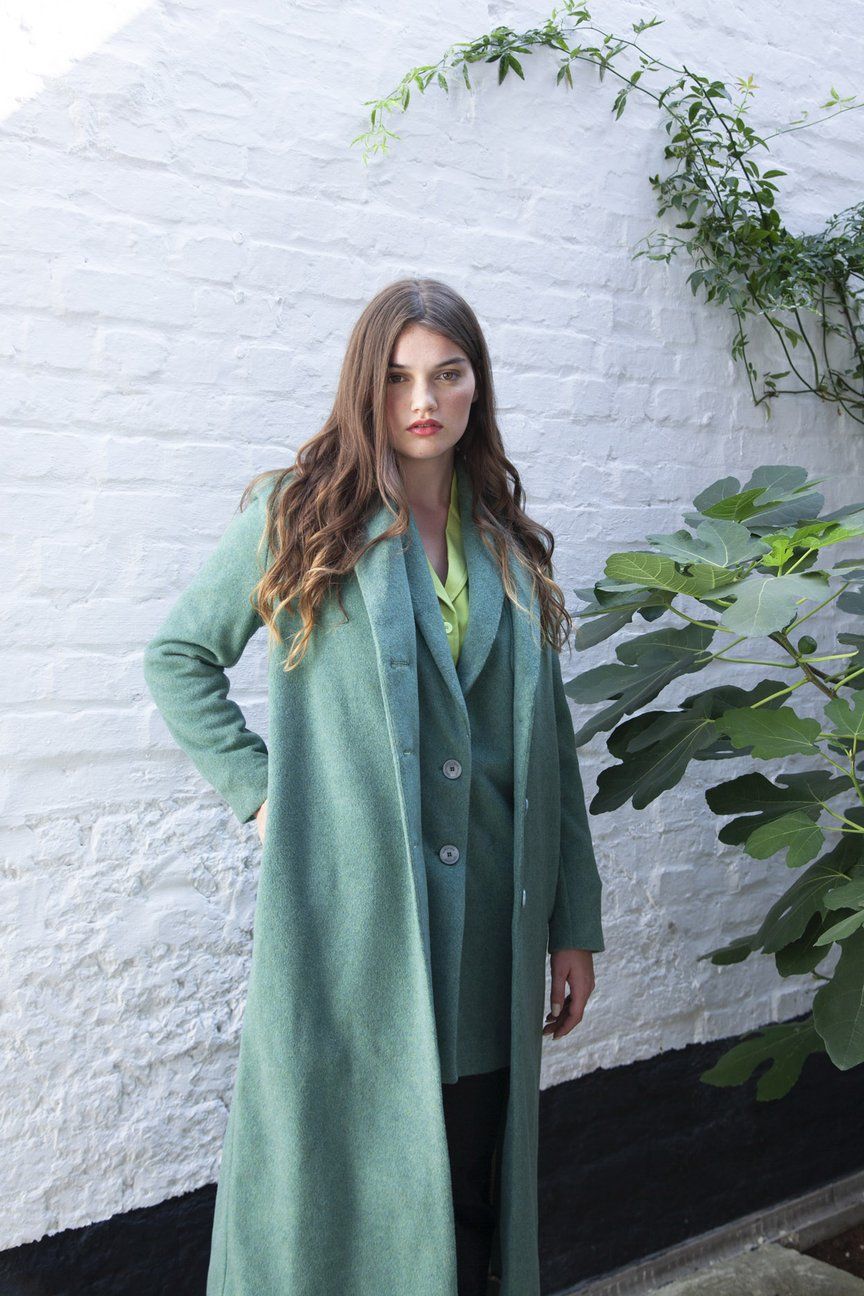 Recently, you organised a sale in Paris. Is export a key element of your strategy?
No, insofar that I focus on quality over quantity. The pop-up principle supports this, but it takes me enormous time and energy. Paris was an important step to me because I had lived and worked there. Coming back after a year was an accomplishment, a way of showing my former colleagues what I had accomplished since starting my business.
What are your future projects, in terms of design as well as business strategy?
2019 was the brand's launch. 2020 will be decisive. Firstly, because it coincides with our new identity, but also because our next collection includes many new models. Plus, I will launch my first men's pieces which will eventually become a separate line. So many challenges that I am eager to take on! It's a bit stressful, true, but the rush of adrenaline is inherent to the life of the entrepreneur. And that is the life I have chosen.