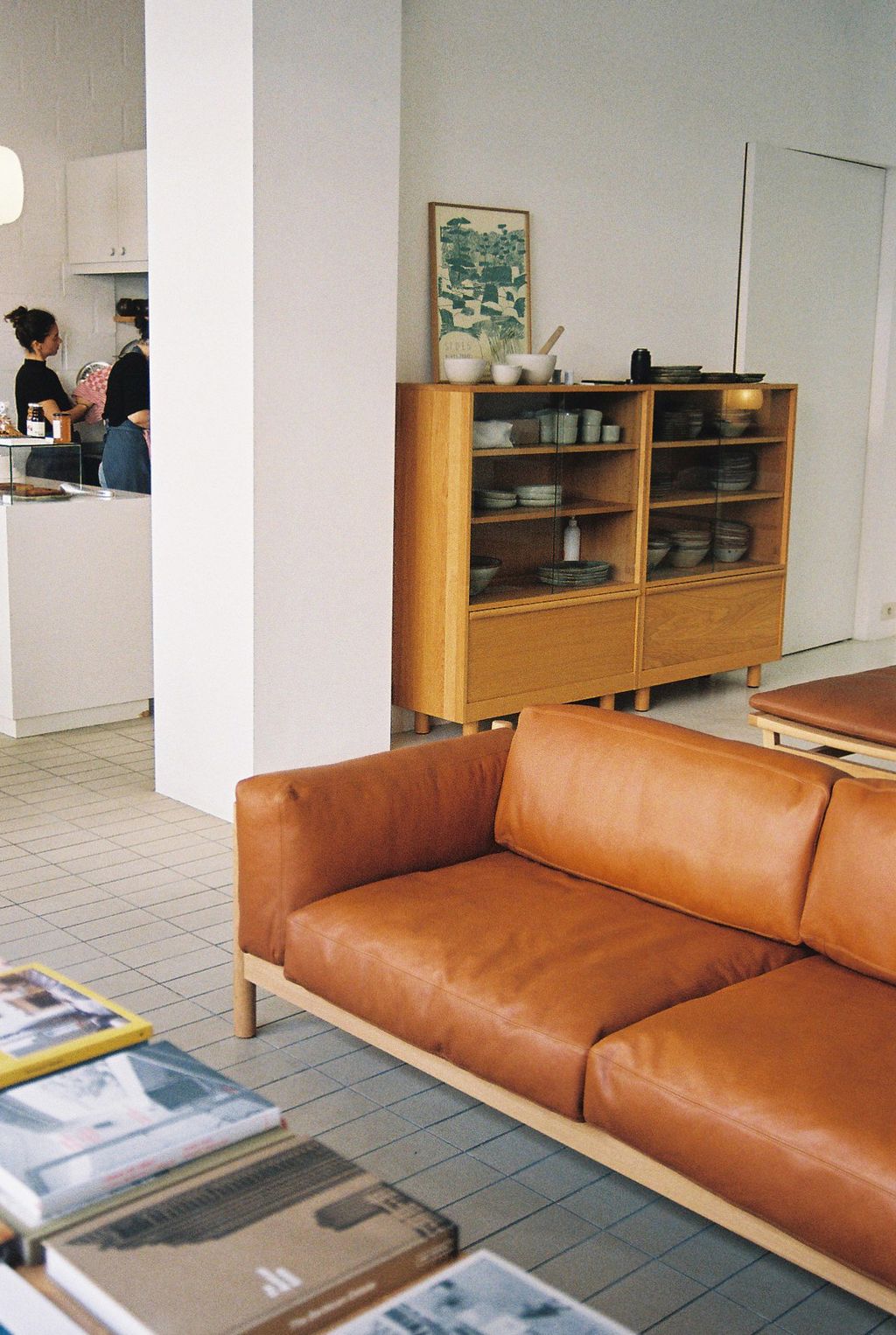 A designer fully invested in every aspect of her vocation, Marina Bautier has had huge success with her unique and discreet eponymous brand, Bautier.
Japan and France both envy us for her. Her furniture like her Daybed (a best-seller) and her home accessories are a delight to those looking for furniture and objects with the right aesthetics, made from local and sustainable production. Today, the café she has opened at her only point of sale in Brussels and her future guest houses harmoniously supplement this unique offering.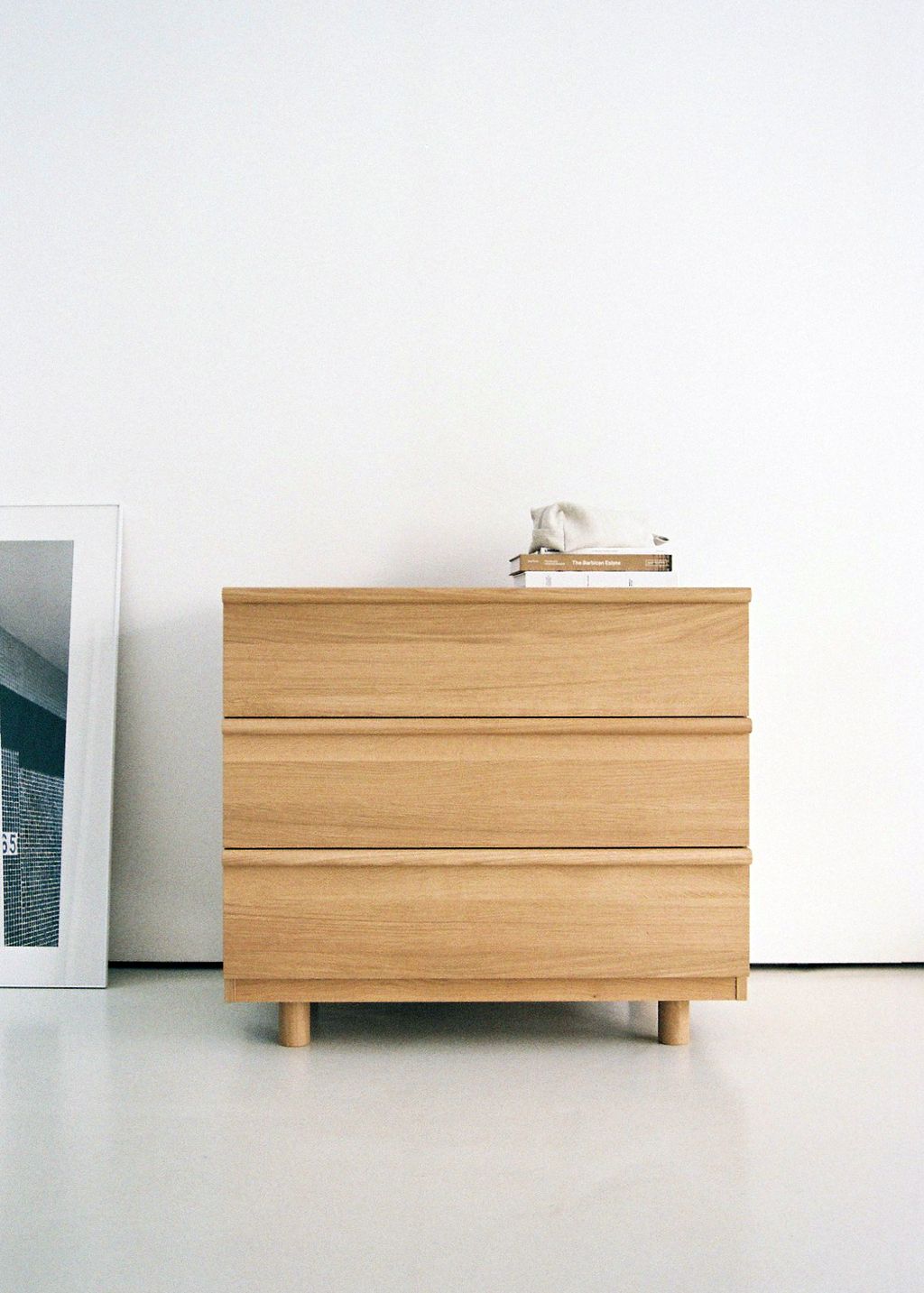 What is 'quality' in design, in your opinion?
Truly functional, discreet and durable furniture, as well as timeless aesthetics (I still admire 1970s design). Finally, I like the idea that an item of furniture or an object can be used from generation to generation, from first to second hand.
What were your beginnings as an industrial designer and why did you choose the route of self-production?
I've always liked tinkering, inventing and building. At the age of 18, I went to study in England for a year, on a preparatory year in art and design at Camberwell College of Arts. There, I focused on 3D design and I did my BA (Bachelor of Arts) in furniture design at Buckinghamshire Chilterns University College: practical studies, often in the workshop. After my education, I initially wanted to work for producers, but self-production – which is quite common in England – appealed to me. By collaborating with the Swedish furniture brand Swedese to create an armchair and visiting their production site in Europe, I had the idea to start my own production to be able to control the whole manufacturing chain, as well as the sales and finally communication.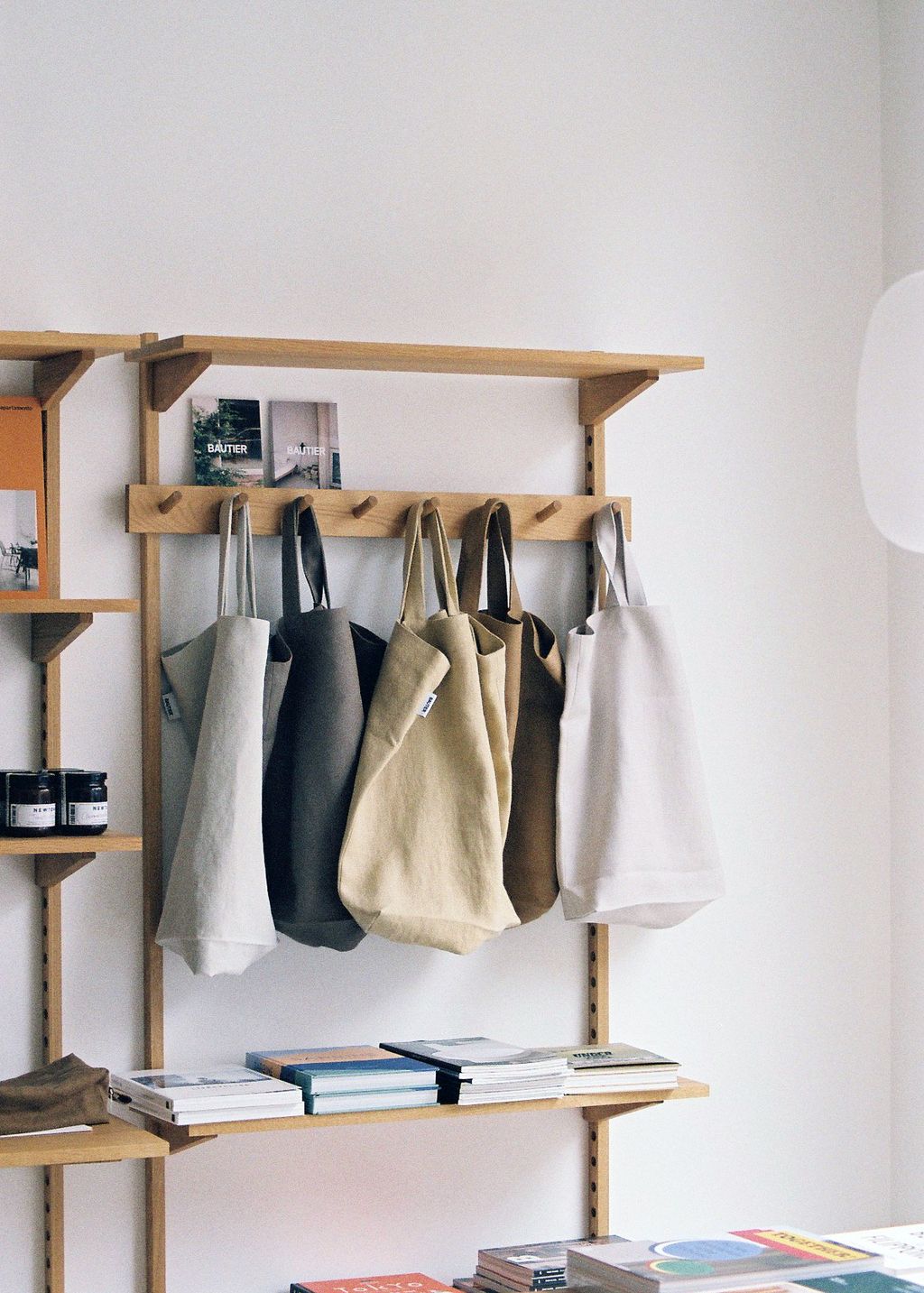 When did you decide to launch your own brand: Bautier?
It was in 2009. It was a special time because I was starting to have loyal industrial partners produce my designs (such as the English Case Furniture and French Ligne Roset), but the idea of founding my own furniture brand gained momentum. In 2013, after four years of development to create an inaugural collection, I opened my showroom-store in Forest, in Brussels. Today, I can now say that I'm pleased with my choice. For nearly ten years, I've been designing and choosing to produce furniture and home accessories at my own pace. I've kept certain prototypes for a long time, while other creations have emerged more recently. But I never set rules for myself.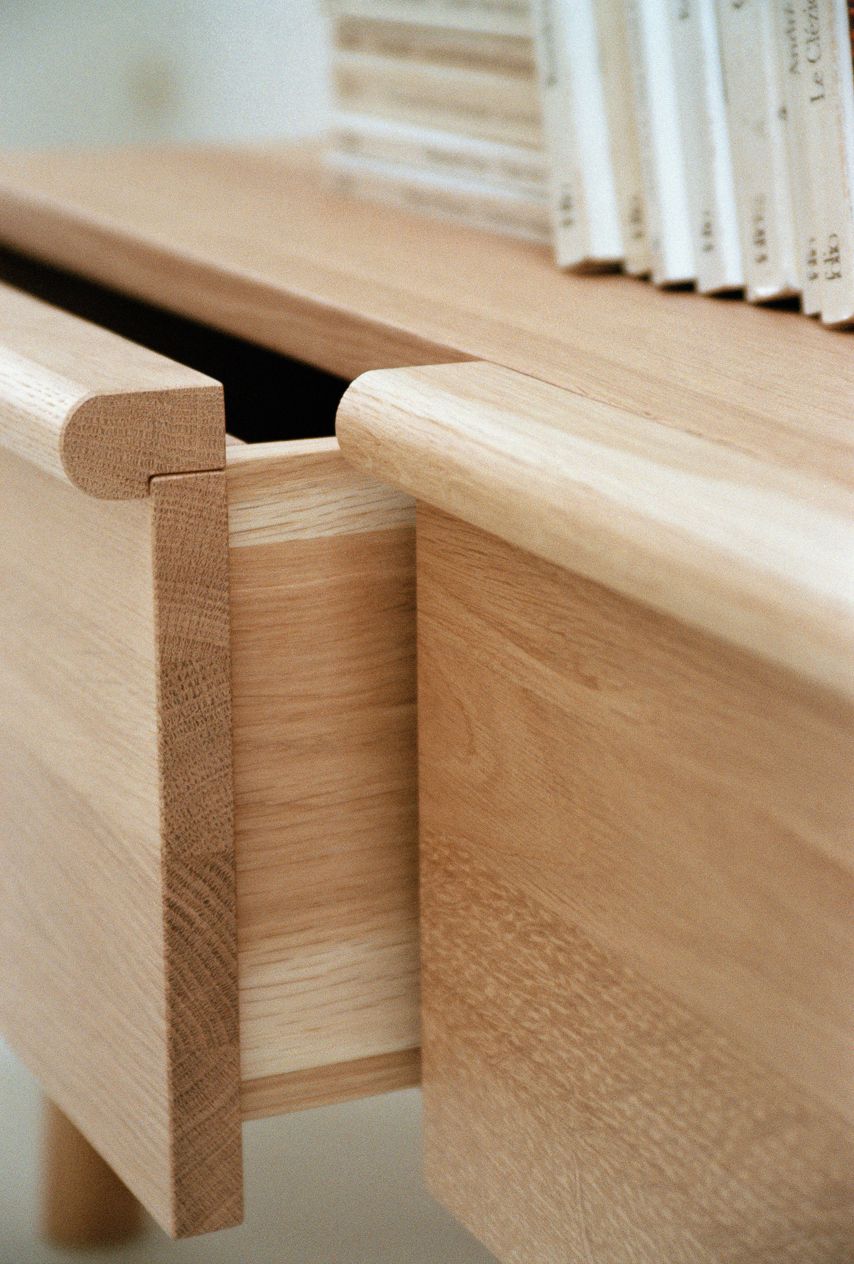 Where have your furniture and accessories been made since then?
I started by having my furniture made in Belgium, and when I had to find new manufacturers, I had the option to go to Eastern Europe or Germany. I chose German workshops for their proximity. And I've now been working with them for eight years. They are around three hours from Brussels, which is not very far. At the beginning, I went there often, but now we do everything remotely. I'm also continuing to make certain accessories in Belgium and I'm currently in contact with another carpentry workshop here, with which I'd like to work.
Do you still work with other brands and furniture producers?
Bautier is my main business. I don't accept new projects anymore and I no longer prospect abroad. Only the Japanese brand IDÉE still produces several full collections that I designed in 2009 and 2012 and since 2015, we've created a few pieces togetherand this will continue. It's part of the large brand MUJI's group, which despite its size makes everyday products of considerable quality. I respect how they work because with them, the designer is not promoted – the product speaks for itself – and that suits me well because I don't like to attract attention to myself.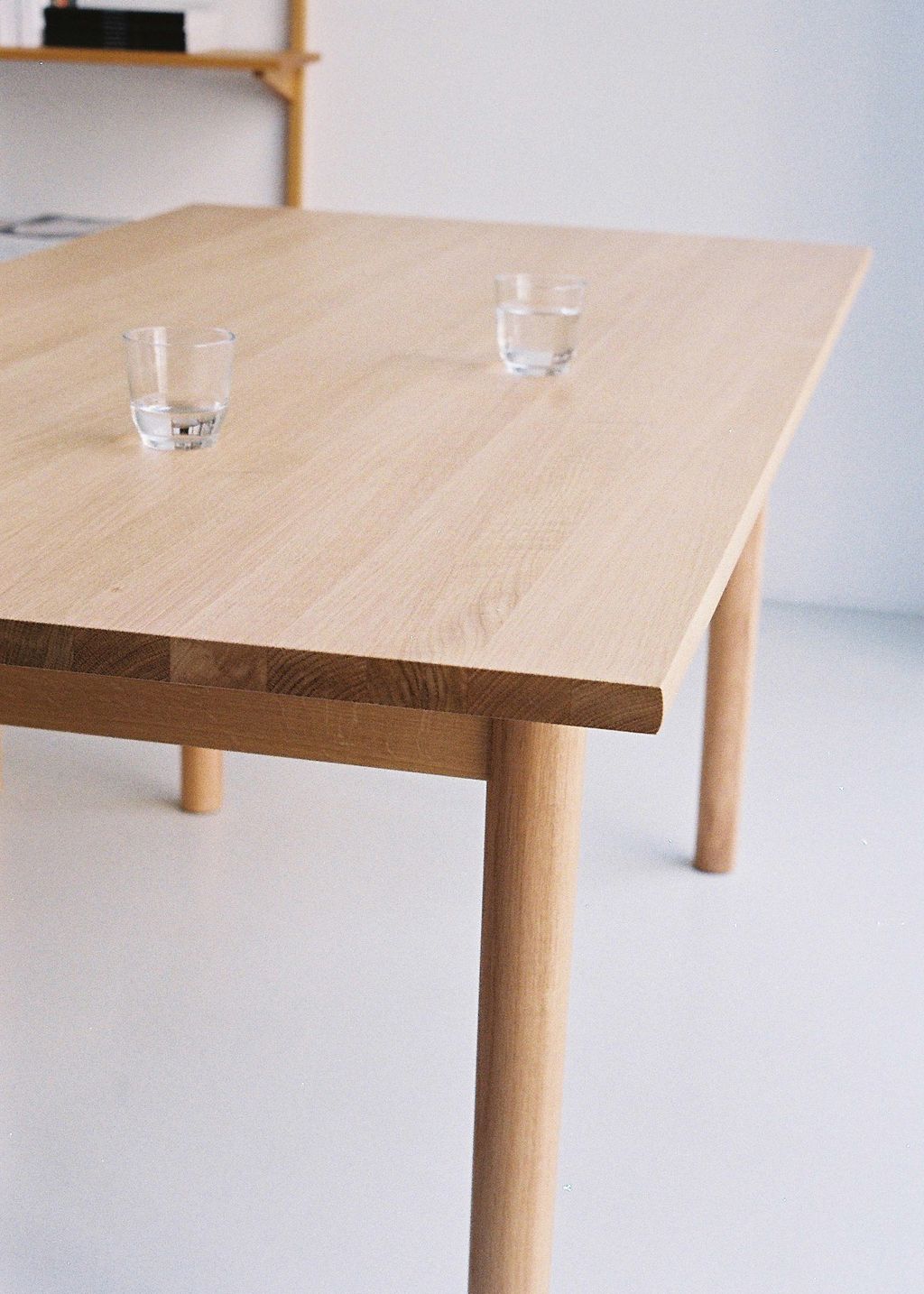 Bautier products are based on essential design that's versatile. Did you always want your creations to reflect this?
When I started Bautier, one of the first things that came to my mind was to place less attention on a product or object, but on a domestic ensemble that one can easily adopt. I wanted to think first about a general collection for the home and then, about types more specifically: beds, chairs, tables, sofas, cupboards, etc. When I created my first catalogue, for the photos, I borrowed lights that I'd seen from the Spanish brand Santa & Cole, then I put them on sale, just like products from other producers. The creation of accessories (textiles including table and bed linen, plaids and ceramics) then came to me gradually, from 2017. I think that it's gradually making Bautier more than a brand: a lifestyle.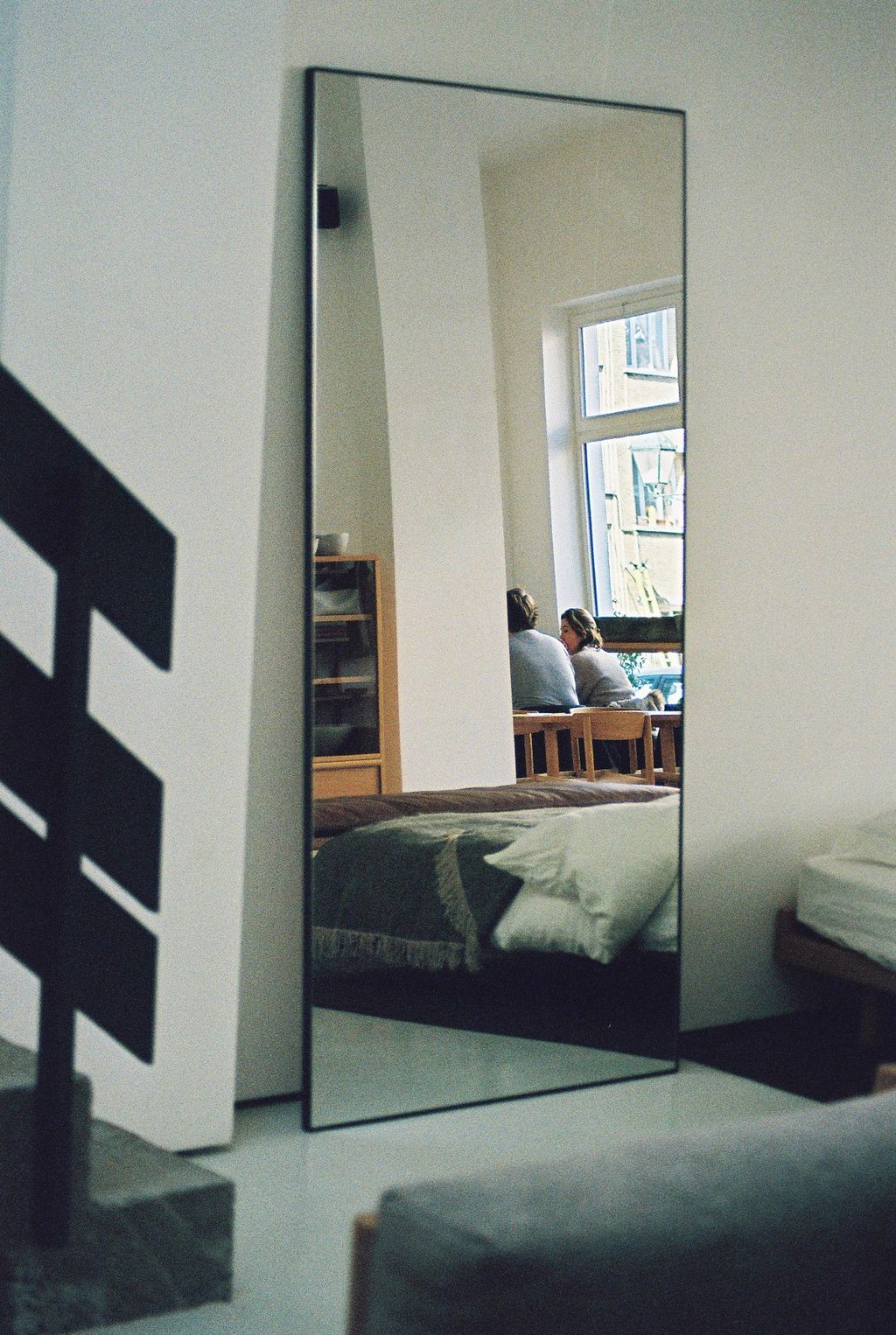 Your down-to-earth approach can be felt in the silver emulsion photographs of your products…
It's true that as my furniture is solid and can fit in almost any interior, for everyday use, I wanted to obtain images that revealed this simplicity that I like, the natural character of this furniture, and conviviality too. I don't like fuss – I like spontaneity, or raw things. Having done a bit of photography when I was young, I've always preferred silver emulsion to digital – its particular grain and the whole process behind it require patience and you need to be prepared for unpredictability. This is what we were able to do with the photographer Stéphanie De Smet who took these photos.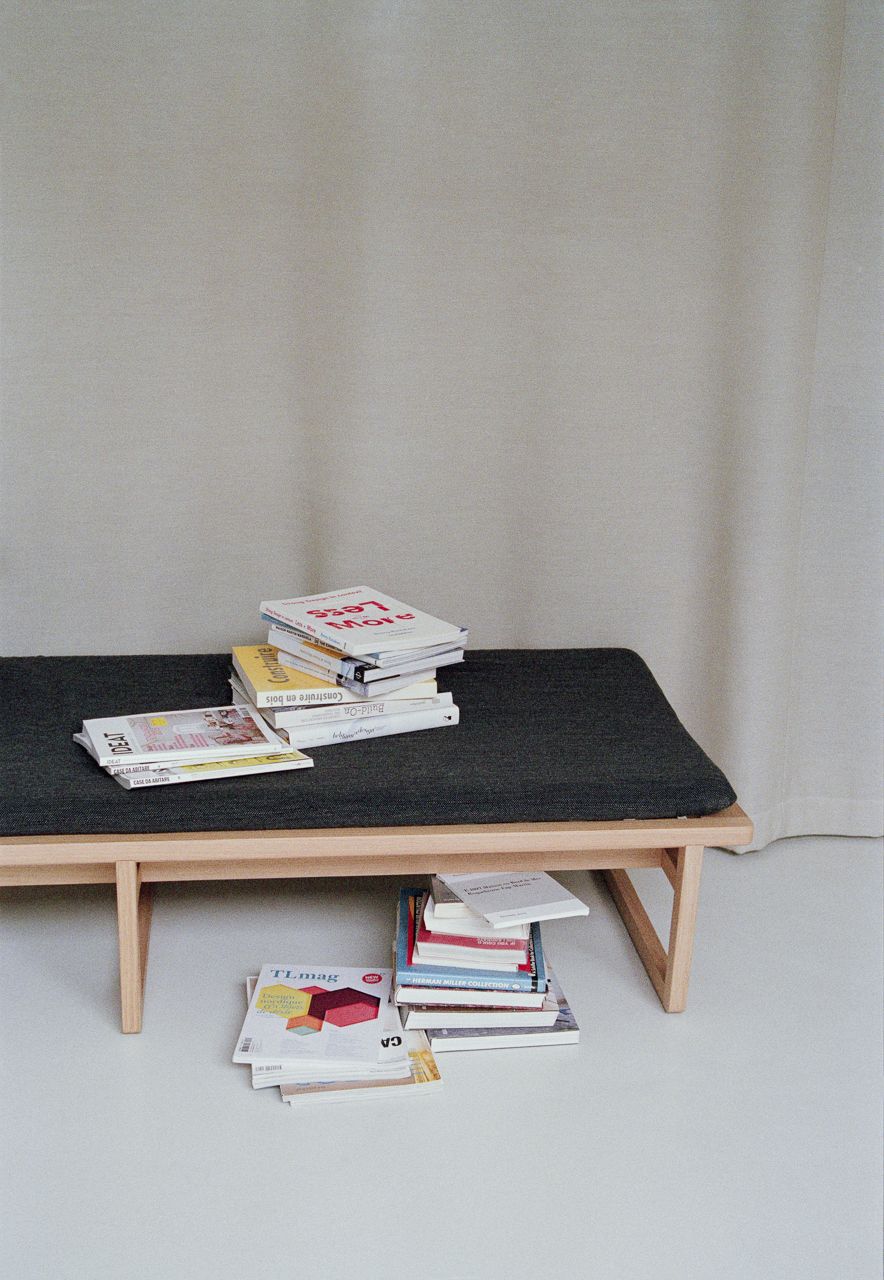 Opening your own café and your selection of books also make your outlet a place where you can take your time…
Yes, I don't want Bautier to just be a furniture showroom-store but a real living space because I want people to be able to take the time to 'see themselves' in my designs, or be able to discover a book at their leisure, or just have a break and enjoy the café. I place as much importance on the design phase, the search that comes before, as on the presentation of the projects, and the moment when you enjoy it afterwards. The idea of opening my café came after the adventure of my table d'hôte — breakfasts that I prepared myself and that I served on the first floor of my shop, one Friday a month, for several years. Although I like cooking and receiving guests, it took me a lot of time. Since this experience, I still love to give a warm welcome. I therefore intend to open two guest rooms soon which will be built above the top floor of the shop (I've just obtained a building permit). I'll put a studio on the street side and a one-bedroom apartment on the garden side.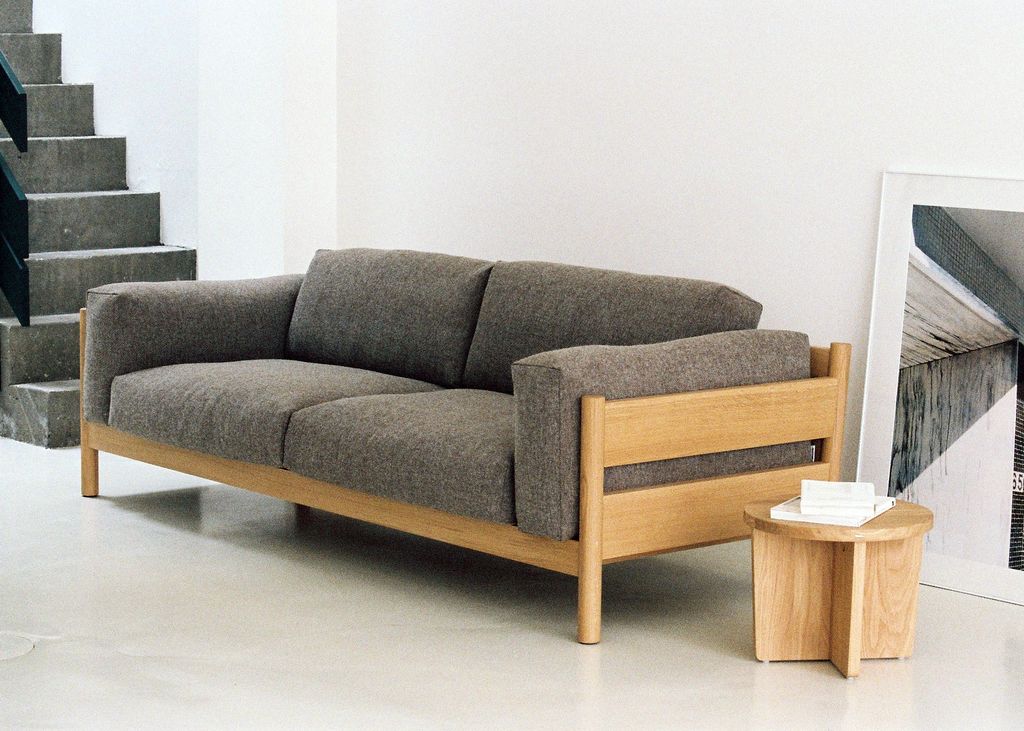 What is the position of digital technology in your business?
My website, bautier.com and my Instagram account are the first places where the public gets to know my story, my products and what I offer around them. Many people buy remotely without coming to see the furniture and objects beforehand – which always surprises me. Most of them make a point of coming and sometimes from far away. Because what's unique about Bautier is that I only sell my furniture and my accessories from my own website and in my own store.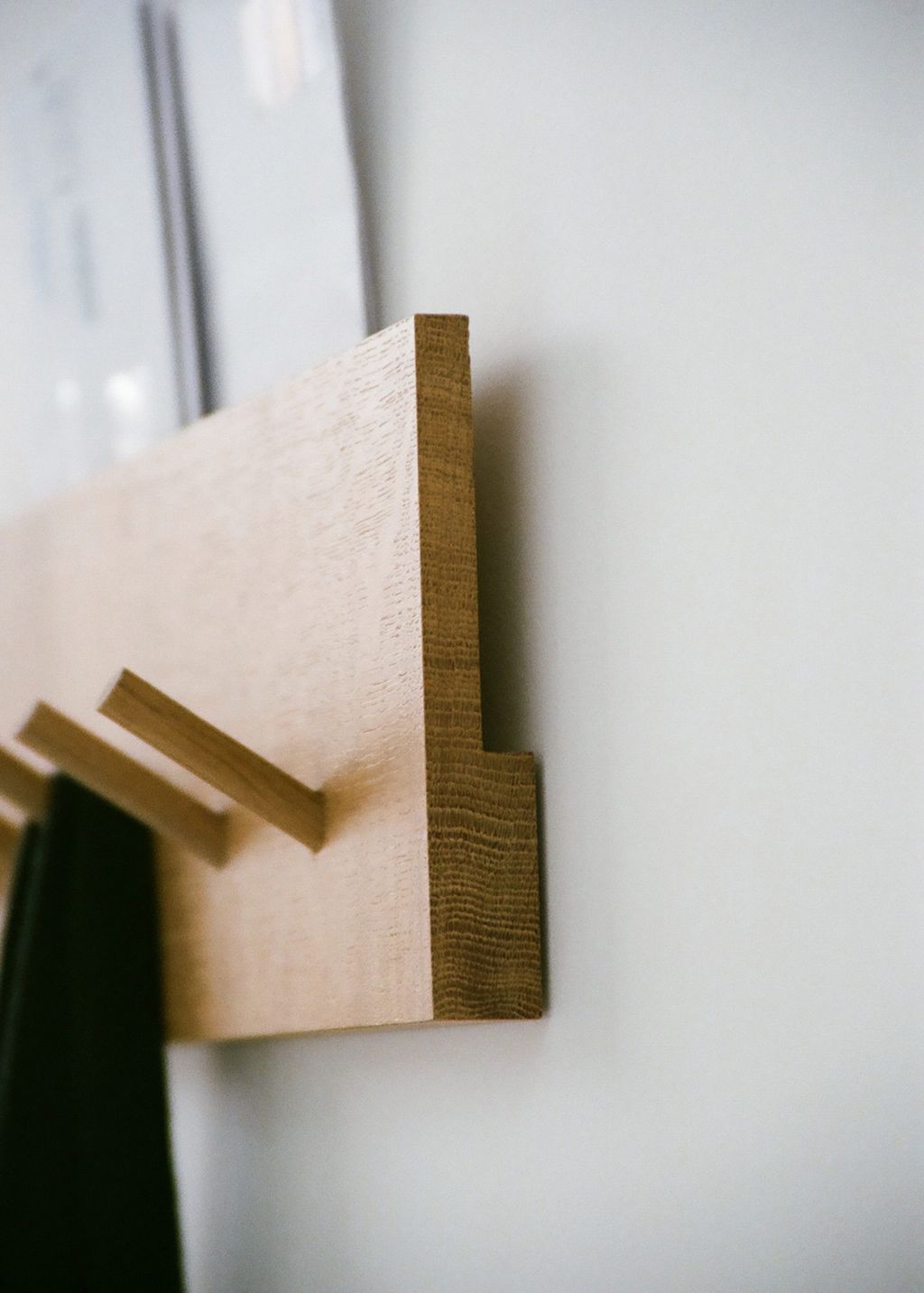 How is the public receptive to your approach?
They know what they are buying and above all they want furniture and objects that last through time, and a form of serenity. Many customers come back because they're satisfied with their first purchase in terms of comfort, durability and aesthetics, because Bautier products are 'calm' enough to match what people have at home. In this sense, they don't make 'any noise'. I believe that it's essential for me, like for many people these days. Also, a growing part of this audience is also delighted to be able to come to the store to do more than just see furniture with a view to buying it. Finally, the prices remain attractive. I started by having good value Belgium production (because it was unfortunately underestimated by the manufacturer) and when I had to change, I virtually doubled my prices. It was difficult for me at the beginning because I really wanted Bautier to be affordable but at a certain point, I understood that if my furniture was to be produced in Europe, it would have a cost. And luckily, the public understood and followed.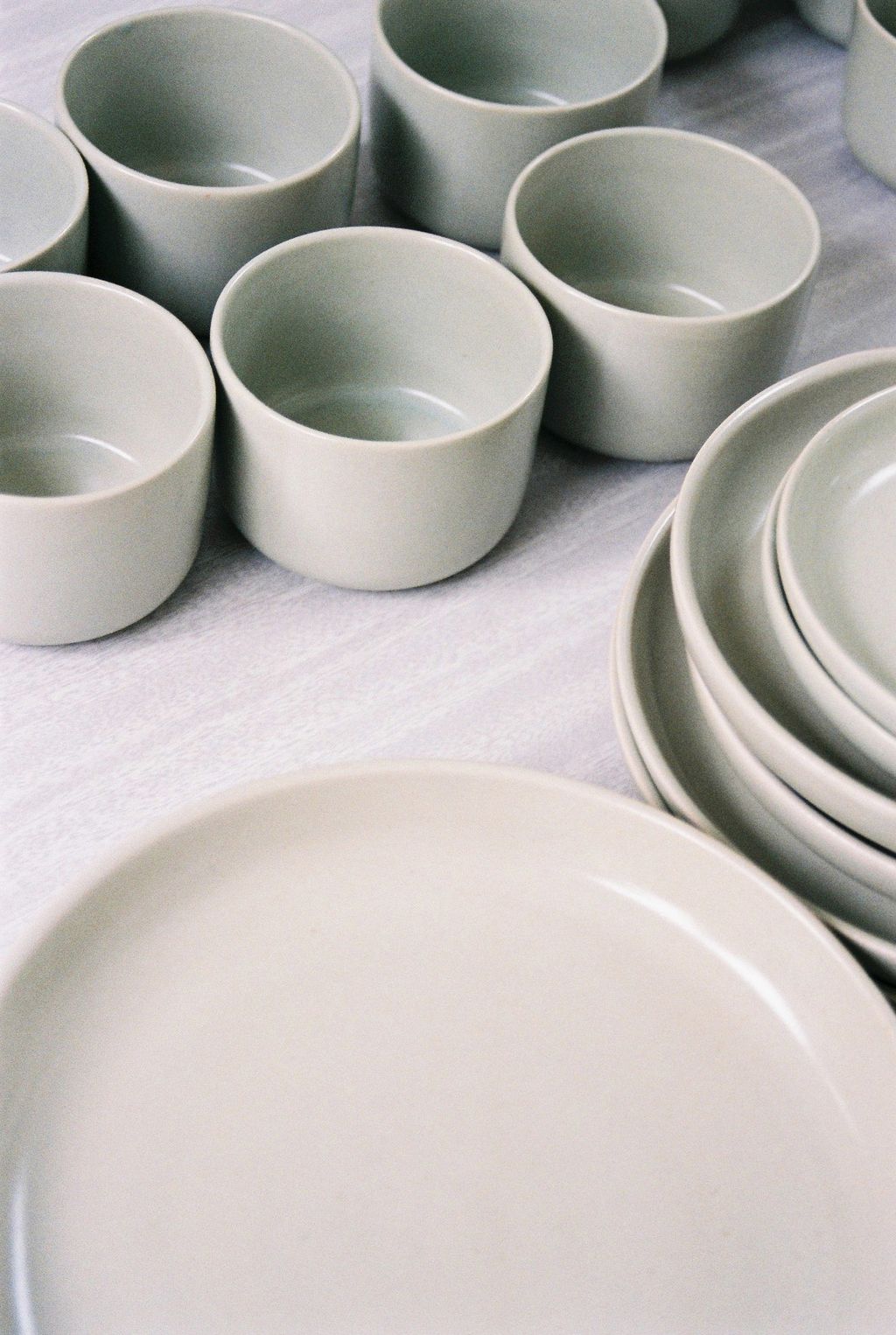 How has it grown over time?
My first customers were mainly abroad before. It took more time for me to make a name for myself in Belgium. Now Belgium is my main market and many Germans, French and Swiss are following us. We're continuing to send our furniture abroad, even to the United States, and we prioritise ship transport to do this. For me, it was essential that the Bautier project could be both viable and eco-friendly.
How do you view your brand's image today?
People always say they feel a Japanese inspiration in my creations. On the contrary, the Japanese public likes my work and approach because it's European: I think that they above all like the warm and welcoming nature of European design and are curious about this famous art of living that we enjoy on our Old Continent.