Back since last December at the head of Belgian leather goods brand Delvaux, a Maison that he led from 2012 to 2018, Bavarian Marco Probst is clearly a happy CEO. He guards his secret with Germanic rigor mixed with a smidgeon of Belgian fantasy.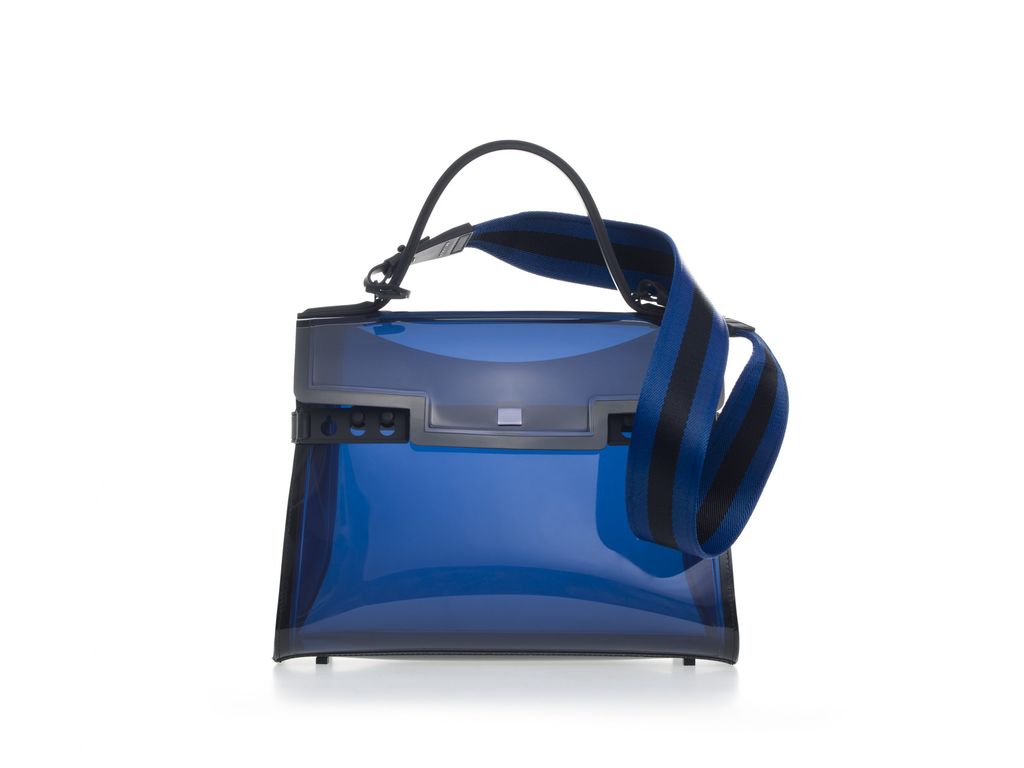 Your return to Delvaux coincides, within only a few months, with the beginning of the COVID-19 crisis. In your opinion, what is the overriding lesson to take from this unprecedented pandemic?
The crisis has put us face to face with our responsibilities. As CEO, my role is to demonstrate proactiveness in this situation, to protect our staff and our clients, but also to make sure that our Maison continues its operations, so we can ensure our future for everyone.
What will be the future of luxury goods in this new context? Will the potential behavioural changes resulting from the crisis affect consumers' attitudes?
We all want and need luxury. But it remains to be seen what is meant by that word "luxury". For some, it is a moment of conviviality. For others it could also be a beautiful guitar … or a handbag.
Over the past few years, Delvaux has considerably expanded its distribution network. Is this strategy still relevant today?
In 2012, Delvaux made 97% of its revenue in Belgium. Over the past seven years, we have succeeded in giving this Maison an international dimension through a network of some 40 stores around the world. Throughout its 191 years of existence, Delvaux has never stopped creating, innovating and reinventing itself. This adaptability will be even more necessary today. My mission, as CEO, is to capitalise on the incredible development potential of Delvaux. This growth obviously goes hand in hand with the "omnichannel" strategy that we are implementing.
The launch last spring of the Delvaux e-shop is one of these. Do you really believe that luxury goods and online sales go hand in hand?
Ignoring online marketing in 2020 is a form of arrogance. While it is true that touch and smell are a key part of buying a bag, 80% of sales are influenced by digital. For my part, I buy luxury guitars on my iPhone. If I know the product, I won't hesitate to spend 7,000 euros on an item that I have not actually held in my hand. But this is only possible if you have maximum visibility on Instagram, Facebook, WeChat and all the other social networks.
Your international positioning involves a very regionalised communication policy.
Knowing all of our markets and their digital practices is a real challenge. This is why we are focussed on empowering our teams and constantly interacting with them. You know: I'm not the one who creates the business. At Delvaux, I'm just the conductor.
A conductor who is obviously not afraid to reinvent himself.
Between 2018 and 2019, I had left Delvaux and took the opportunity to get a certificate in digital marketing. This education opened my eyes. I am firmly convinced of the need to bring Delvaux into this digital logic, but I also understand the importance of determining how to translate our DNA onto the social networks. Currently, we are entering a new learning phase: design, data management, logistics, communication … Everything has to be reinvented.
When you talk about DNA, for Delvaux this is craftsmanship. Can such handmade work resonate at the digital level?
Craftsmanship does not exclude modernity. We are the oldest luxury leather goods house in the world. We are the inventors of the handbag. We are suppliers to the Court of Belgium. But we also know how to create objects of incredible modernity, and we collaborate with avant-garde designers and artists, as much for our products, as for our shops and our brand image.
On the Delvaux online sales site, it states: "This is not an e-shop". This sentence pretty much sums up your philosophy.
For us, the most important thing is to cultivate our uniqueness. While we have grown enormously in the past seven years, we are not one of those luxury goods giants with 2 or 3 billion in annual sales. Delvaux retains its human scale, which allows each employee to occupy a central place and to work for the future of the Maison. Humanity, but also humour, is at the heart of our DNA, as well as the Belgian surrealism that is one of our sources of inspiration.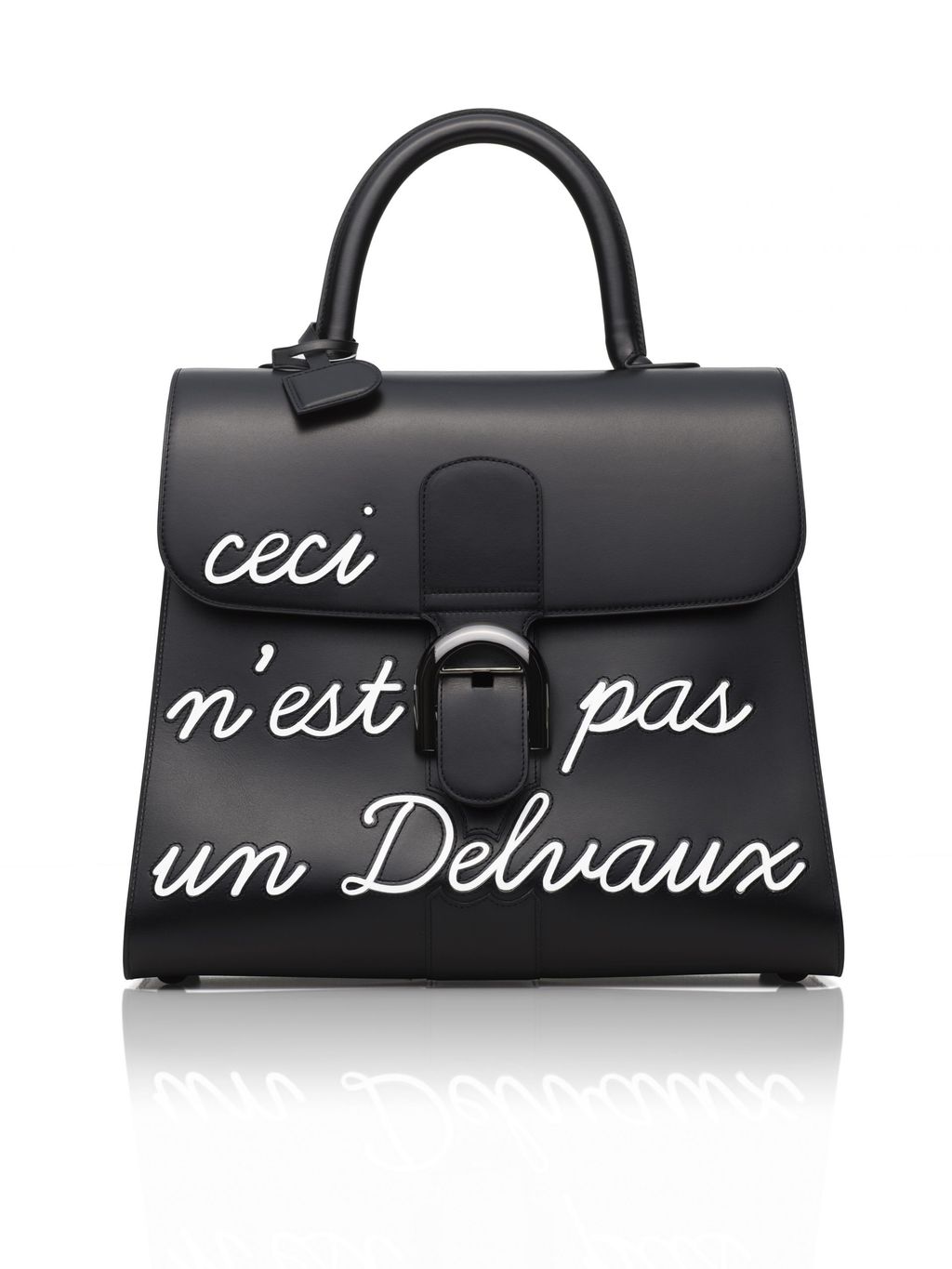 Since 2012, you have focused your development strategy on the customisation of your iconic and bestselling bags: "Le Tempête" and "Le Brillant". Was this at the risk of overshadowing your more recent designs?
We must give our new families of bags the time to find their place on the Belgian and international markets. We are working on it. Our job is to create and to stimulate creation. Whether it's developing a new bag or our commercial strategy, the challenge is the same. When, like me, you have 100 new ideas every day, you must be able to identify the 5 best, among the 95 others. Delvaux is not a fashion house. Our mission is to devote ourselves to what we excel at: the art of leather goods. And to do this with discretion.
Is it possible to remain discreet when photos of Rihanna and her Brillant bag flood the social networks?
We can't ignore the reality that photos of stars have a positive impact on our image. This visibility is beneficial to us. Although I absolutely insist that we never pay any star to be seen with a Delvaux bag. In Korea, the main actress of a successful TV series carries our bags on the screen and in real life. This is obviously a great business card for us, but we refuse to over-exploit this kind of media opportunity. Delvaux is different. Our communication strategy must be, as well. Today, too many brands are looking to create a "lifestyle universe" around their products, at any cost. Not us. At Delvaux, we are just looking to … design and produce beautiful, classic and timeless bags.