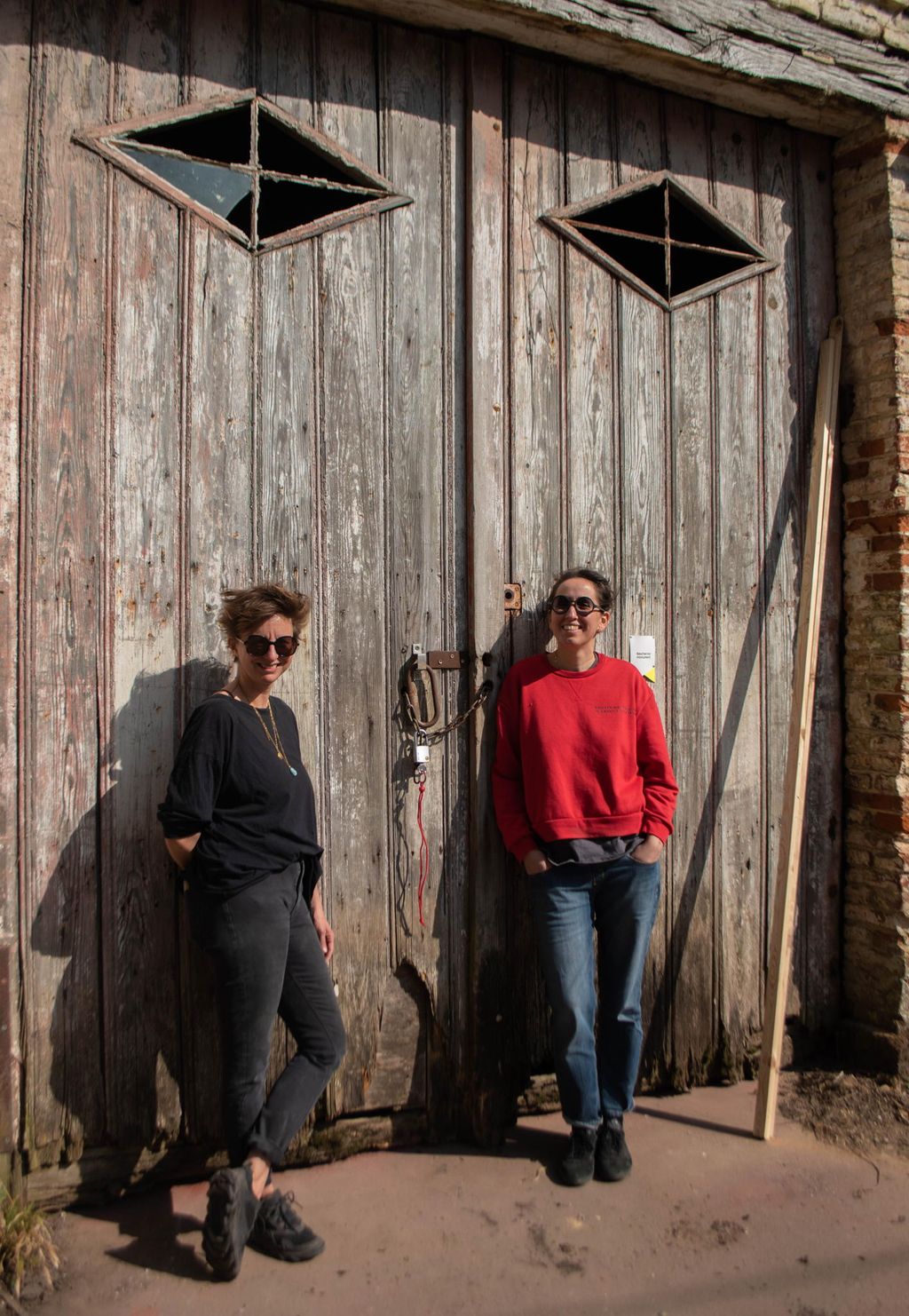 Magazzino was born from a meeting between two Brussels-based stage design professionals. It is a rental and sales platform that revalues elements of sets designed for events and shows, as well as materials recovered from these temporary installations. Architect Alessia Guidoboni sheds light on this enterprise that she runs with stage designer Maude Piette, and what still needs to be done to create a better tomorrow.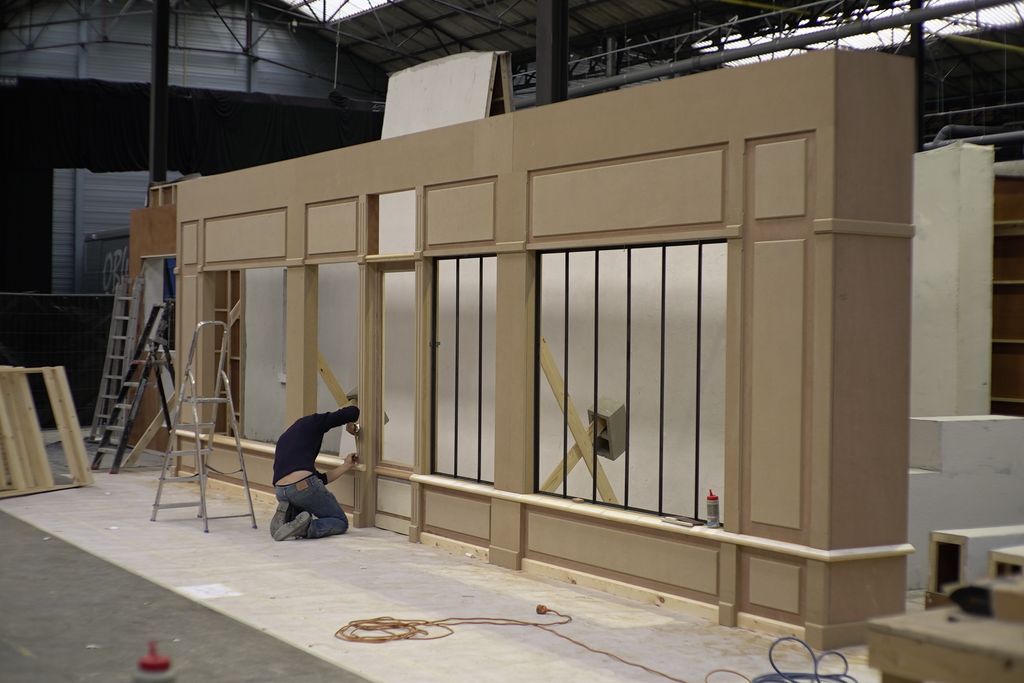 You are in the architecture and stage design business, hence your meeting… 
I have 15 years of experience and a degree in architectural engineering from the Polytechnic University of Milan and the Institut supérieur d'architecture intercommunal of Brussels, and I produce fashion shows as well as receptions and weddings. So I know how to design different event and party formats with quantities of material, and I know most of the quick assembly techniques. For the past two years or so, I was constantly bumping into Maude, who has a background in interior design. It was our conversations about the ephemeral nature of our activities, the pollution involved in building and then destroying (this is constant and has been going on for too long), which brought us together.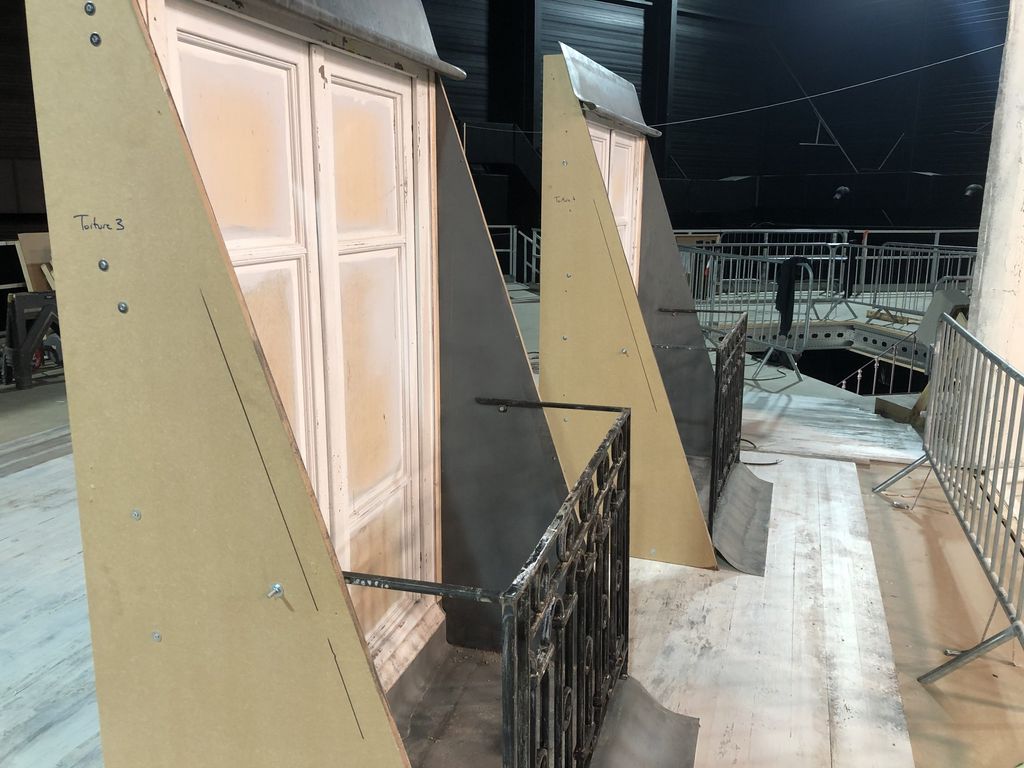 What is the basis for overproduction and waste in the event industry? 
It is important to realise that fashion, in particular, has large budgets, and that the materials used are of high quality. These are sometimes bought in duplicate in case there are problems while putting the events together. So we often found ourselves with materials that remained in new condition after dismantling.
What was the trigger for you to address this issue? 
I was once in Italy to put on a beautiful fashion show that lasted just a few minutes. After it finished, the elements of its decor, which were in impeccable condition, were going to be dumped in a skip. I quickly tried to find takers around me, but no one was interested. I then thought that if I had a stock, I could later offer them to entrepreneurs wanting to reuse them. This led to the idea of Magazzino and its manifesto. 
What types of decors are wasted the most? 
Essentially wood, metal, frames, mirrors and panels; backgrounds onto which materials like fabrics are attached. They are easy to recover, as are the mats (which many people now offer us). Also, the dimensions of these elements and their requirements for events are almost always the same. We are trying to "limit" ourselves at Magazzino for the moment, because we don't yet have all the resources to hand to recover, revalue by hand and distribute more than this kind of thing. Also, we do not collect furniture (which may seem surprising, but it is not our niche).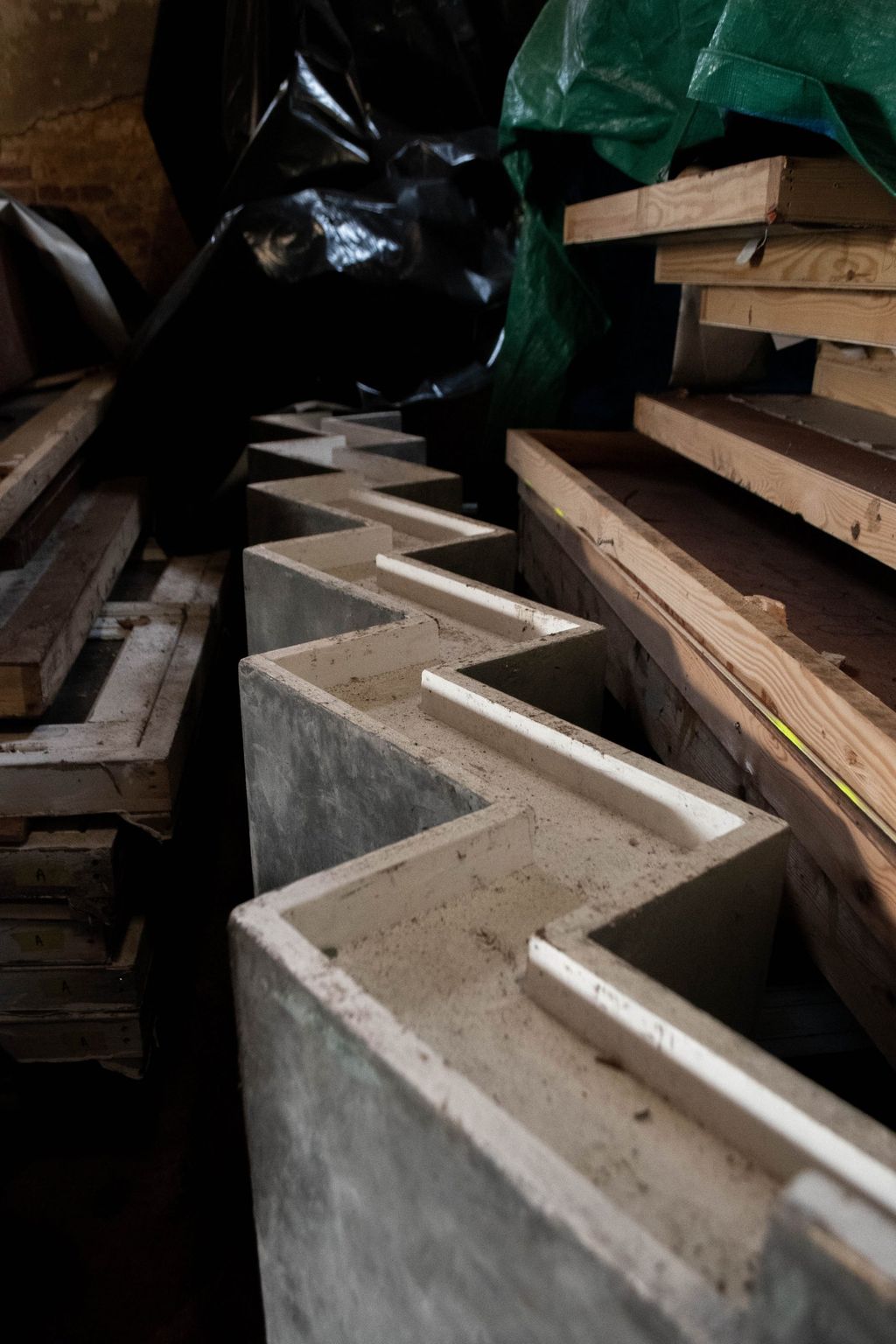 Magazzino announces a new era for stage sets… 
Our goal is to propose to all the stakeholders in architecture and the creative scenes, commerce, marketing and communication to get rid of the waste they no longer want, but also to make them aware of circular economy practices so that they can become truly sustainable in their actions, knowing that professional waste currently weighs 330,000 tons a year and that the objective of reducing greenhouse effects around the world is 47% by 2030. 
You also promote eco-design besides the rental and sale of used decorations.
Yes, from the beginning we wanted to help produce new sets from what was already in use, not just offer storage. Since set construction is at the heart of both our professions, Maude and I also offer a support service to designers, production companies and independent event producers. One of the solutions for creating responsibly is to use glueless assembly systems that allow installations to be reusable.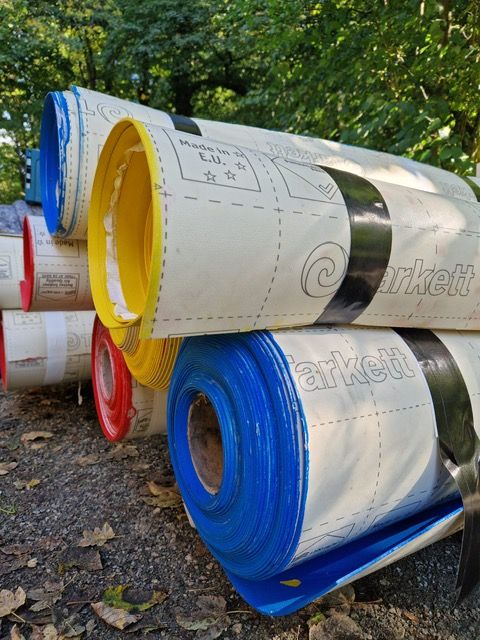 Are there any other initiatives for revaluing temporary decors? 
Older generations of film professionals have tried to develop these services, not necessarily for ecological reasons, but for greater accessibility in terms of the cost and availability of materials. It didn't work because people weren't ready. Today, more and more people are aware of the problems of climate change. European production companies recover very beautiful materials for temporary sets, but still on a very small scale. 
You recently worked with the Stella McCartney brand, known for its sustainable fashion. 
The catwalk for their spring-summer 2023 fashion show, with its colourful carpets, has been dismantled to be put online on our website (which presents the catalogue of all our available materials), with the help of the Belgian provider Action Service.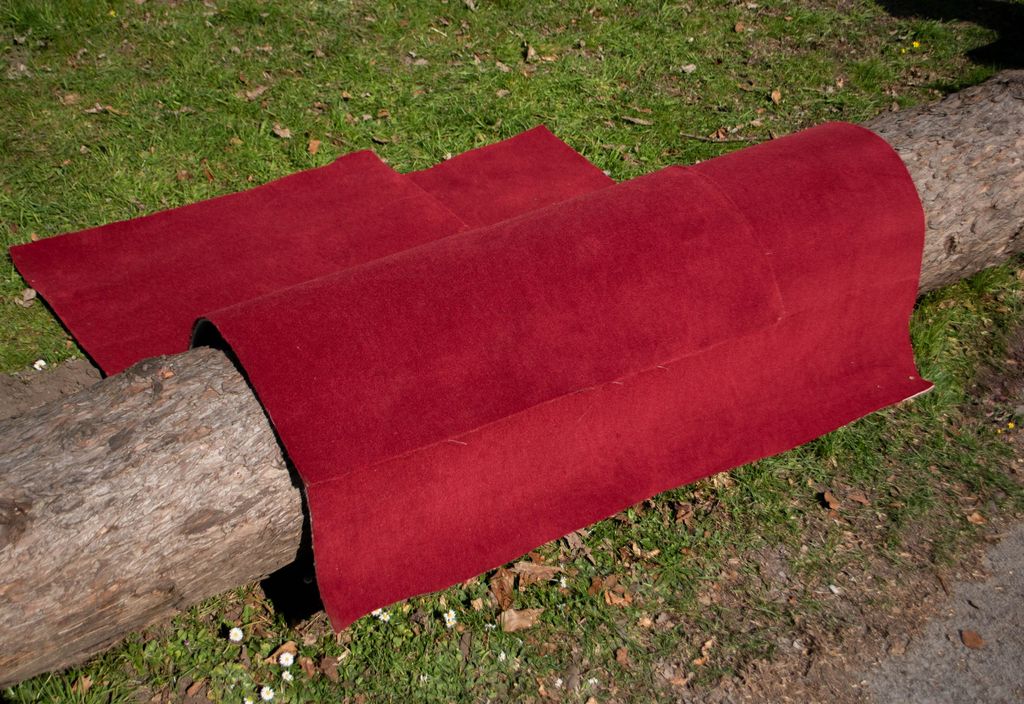 How is your concept being received in your professions? 
Our relatives, independent professionals, are very enthusiastic (it is also thanks to their benevolence that Magazzino exists). We are very encouraged by this because, at the same time, the spread of the Covid-19 pandemic has not completely changed our business. Cinema has not really stopped during this time and the event industry recently resumed its activities and does not yet have the notion of eco-design in mind (for the moment it must continue to get back into shape financially). We often hear from designers, "Second-hand would cost me too much, so I might as well move faster with new!"  
What is your reaction to this reluctance to reuse materials and decorations? 
We know that this kind of answer is partly wrong, and we don't want to hear it anymore. Reusing decorative elements and materials uses energy, as does any activity, but we must resolve to make a common and global effort if we want to live decently in the years to come. A room that is rented for three days for an event should be rented for five, so that there is time to set up, dismantle and reuse. The cost of this extra time would be offset by the reuse of the materials. Having the time to do the right thing is one thing; really wanting to is another.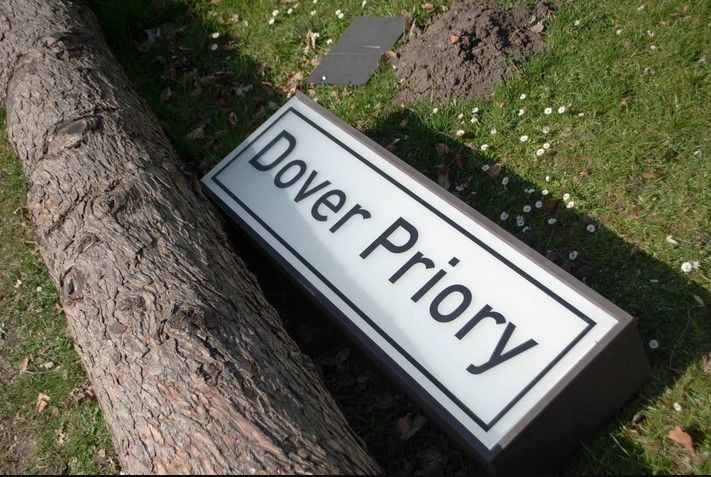 What constraints do you sometimes face? 
Time and money. Providers call us at the last minute to come and pick up elements of decor from their site and we come to them. It is a paid service that is actually advantageous because for them it is the same as renting a skip and going to the dump. 
Is your platform also accessible to the general public? 
Yes, we recently sold a Parisian building set that included a beautiful set of woodwork and ironwork, including real shutters, to a Belgian individual who was building their house. 
What are Magazzino's objectives? 
To create a network where everyone is welcome, not only stage designers and a few brands that give us a hand, but also painters who would be able to reuse the water from paints (we have developed a specific machine to do this), carpenters who would help us to repair damaged sets, etc. We would like to continue to change the mentalities.