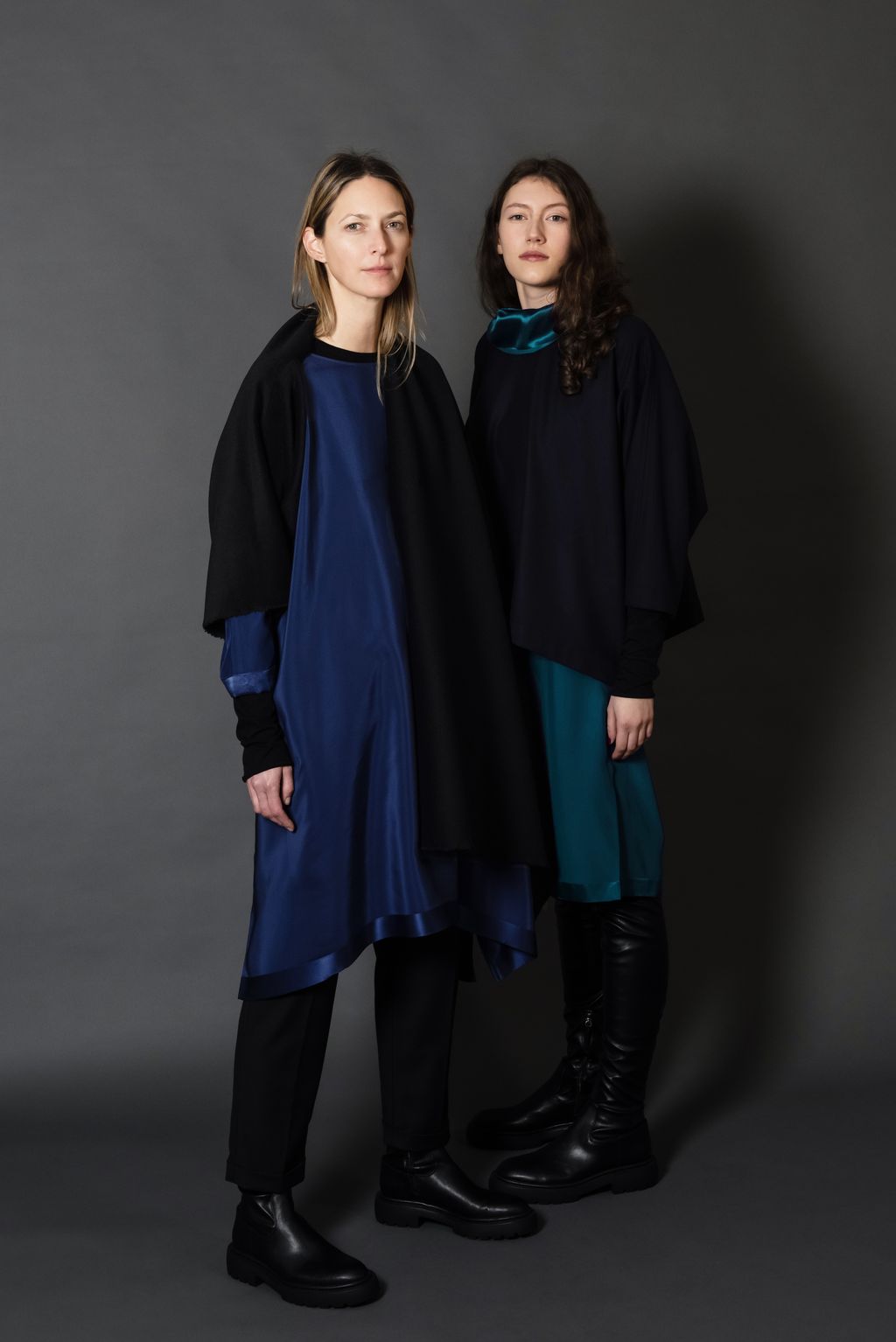 When our times -and lives- get rather complex, making sartorial choices easier seems to be the first logical step. In periods of crisis -whether they be economic, societal or political- many of us gravitate towards reliable and substantial garments. And although minimalistic design might take a very long time to actually master, simplicity has the tendency to last longer.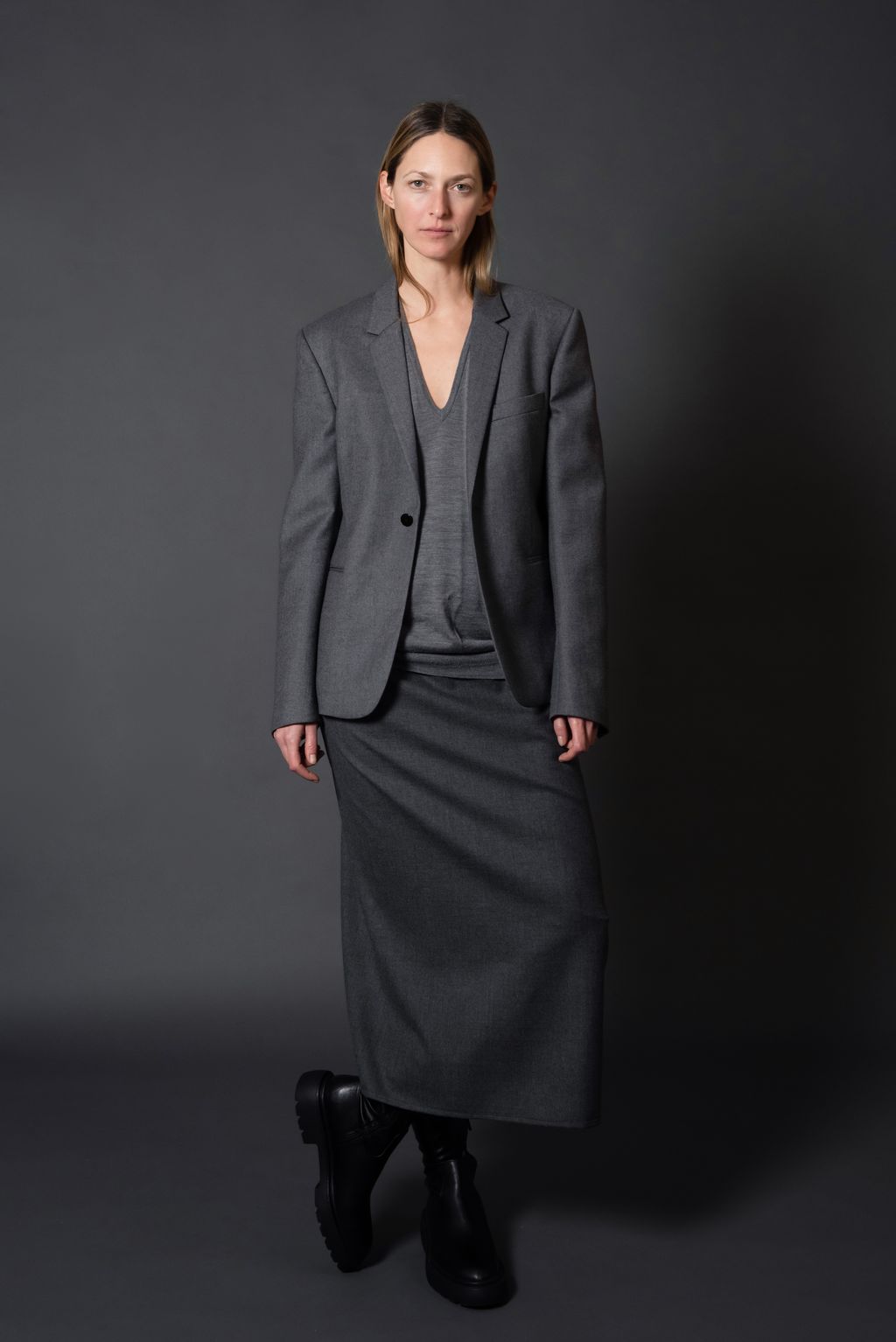 That is something Jean-Paul Knott instinctively understood when he set up his own brand more than two decades ago. The Brussels-based designer, whose love of subtlety, geometrical lines and quality materials may account for his success, is not into the idea of complications. Comfort, elegance, and a certain modesty, define his timeless clothes, which can often be worn by all genders.
Knott has been honing and crafting his own aesthetics for years, ignoring trends and focusing on what he does best. It must therefore be rather amusing that -in 2023- everyone talks about 'quiet luxury' and how it is affecting the way we dress daily. We sat down with Knott to talk about a new generation discovering his clothes, working with French couturier Yves Saint Laurent and why he thinks there will always be clients running away from flashy logos.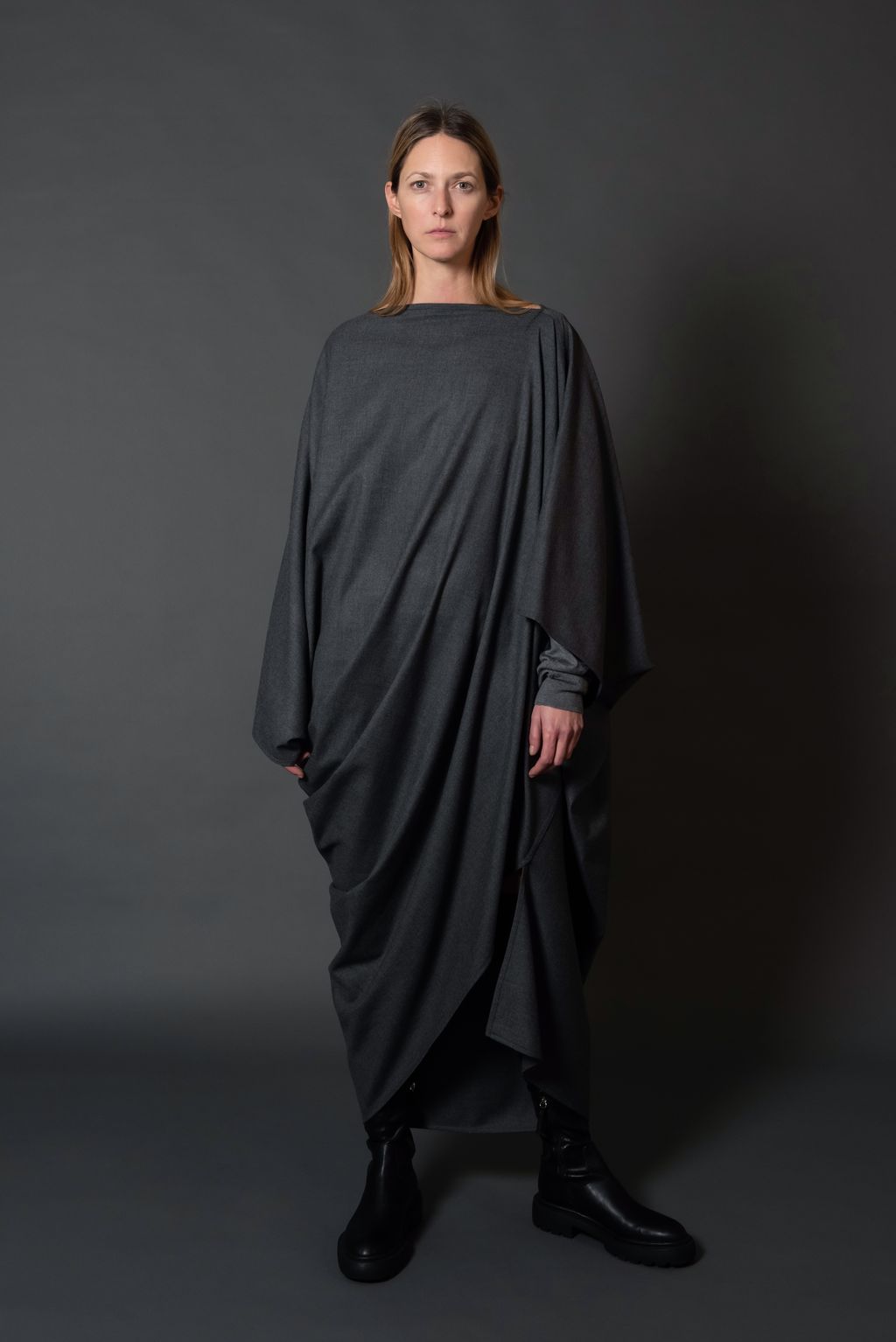 Everyone talks about quiet luxury at the moment, and there's a return to minimalism. How do you explain this?
Fashion is cyclical, so I can't say that I'm totally surprised. On top of that, the pandemic forced many designers to rethink local production and manufacture their goods closer to home. So I guess the values of my brand are relevant to the moment we're living in.
Why do clients want to be more discreet now?
Whenever society goes through a crisis period, people care less about showing off and attracting attention through their clothes. I also think that simplicity equals timelessness and many clients consider it tacky to showcase their wealth.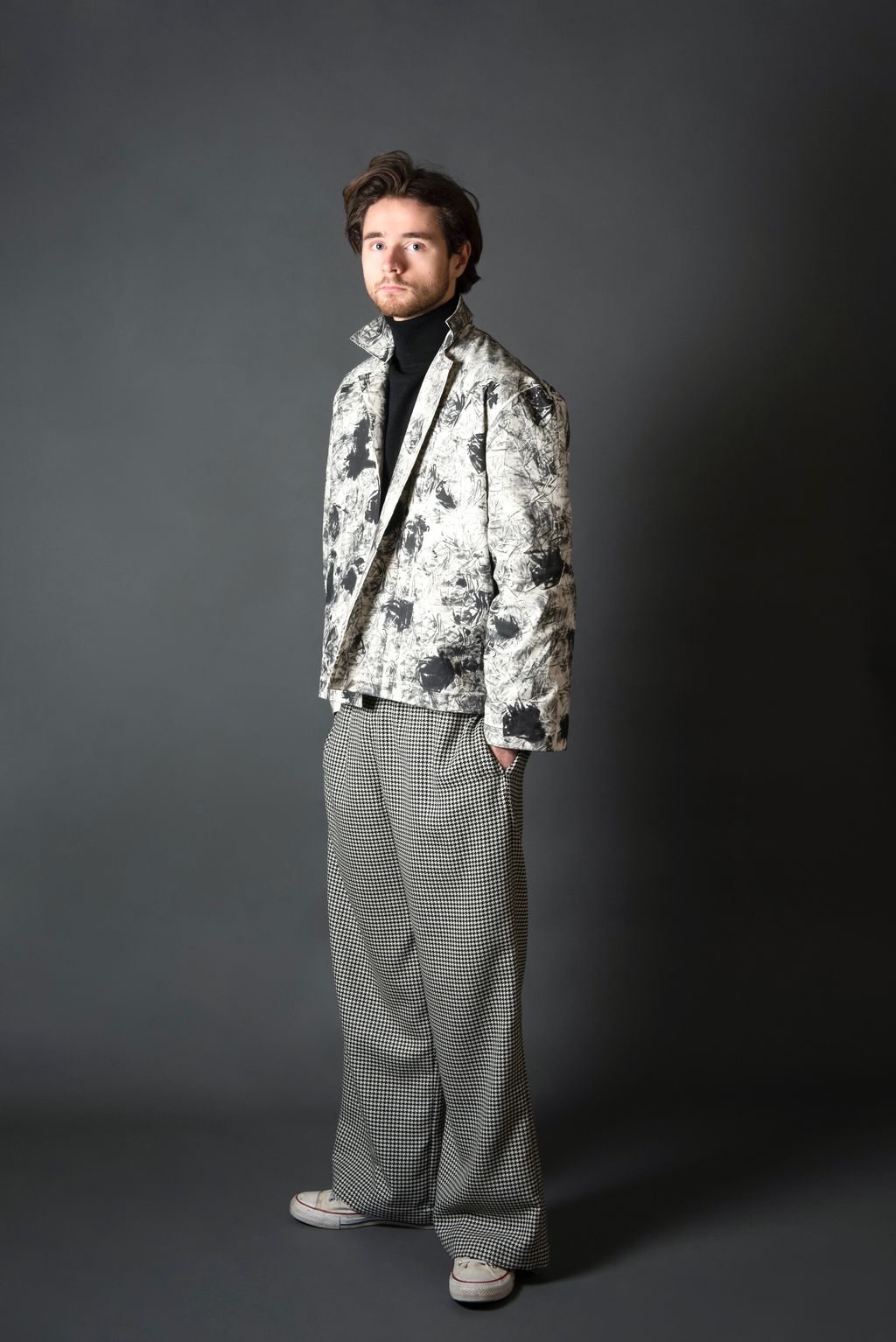 Do you have a younger clientele buying your pieces? What's their feedback on your work?
Many people knew about my brand -or they had heard about it- but they didn't necessarily knew what it stood for. Younger clients -and buyers- are drawn to the quality of my clothing and also to the fact that my collections do not go on sale, except for very seasonal things. In Belgium, stores have had great sell through, which is reassuring.
The renowned boutique in Brussels STIJL orders a very big quantity of pieces per season and this summer season it only had a few left in the store. As far as my own shop is concerned, we also have younger clients looking for occasion outfits or special pieces, which I find very motivating.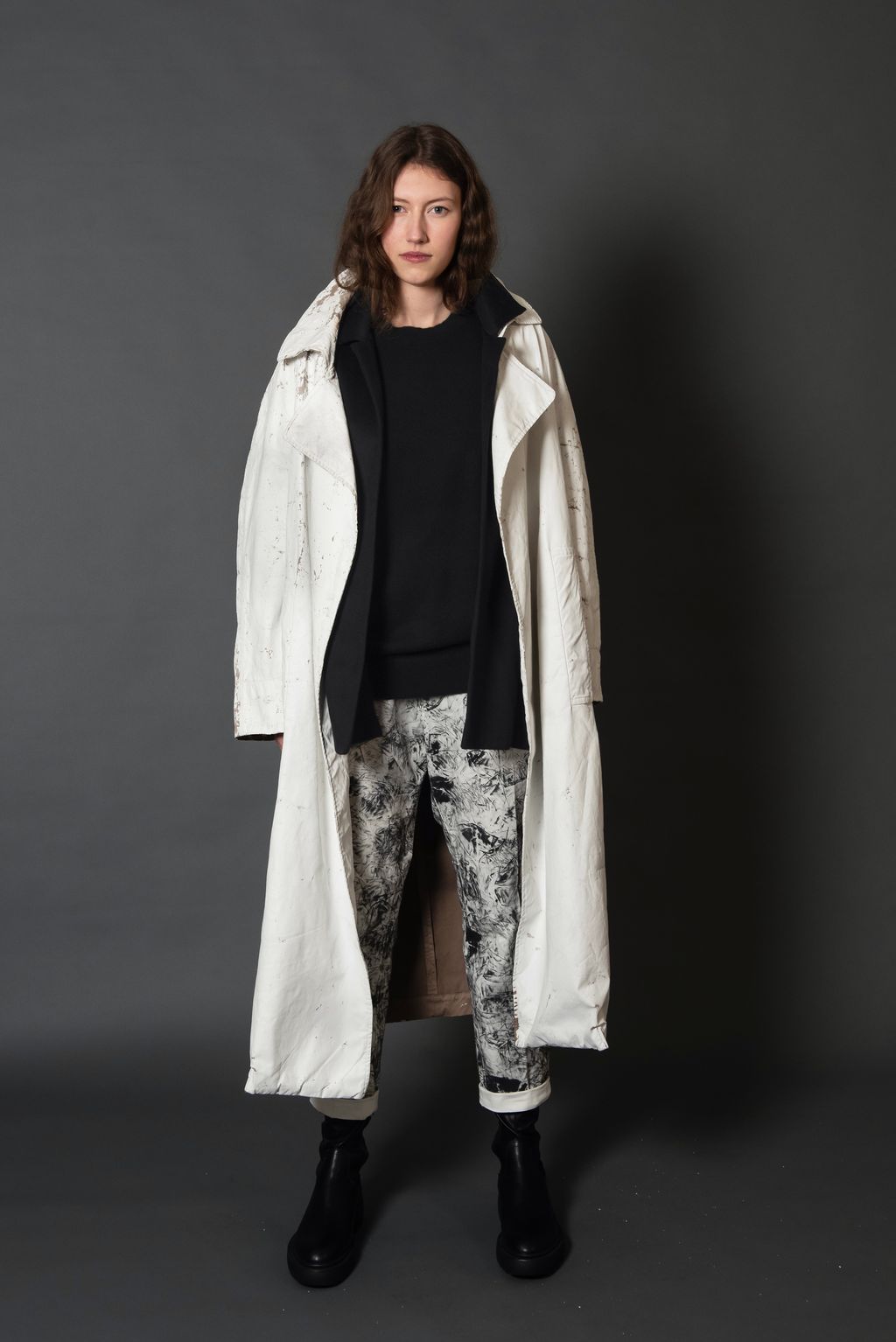 Comfort is also important in your world. Are there other signatures within your clothes?
Many of my pieces are interchangeable and can be transformed to be worn differently. I also never believed in gender separation and thought anyone could wear my garments. Actually, when it comes to the clients I have in Brussels, it's a rather eclectic group, ranging from 20 to 90 years old.
So-called 'luxury' brands have been relying increasingly on logos, which they use to sell mostly sportswear-inspired pieces. How do you explain the appeal of such clothing?
I think there is a client that needs the logo in order to feel secure and validated. It's about status and the logo allows you to position yourself in a certain way. Within what I would describe as more educated or mature societies, the logo becomes less relevant.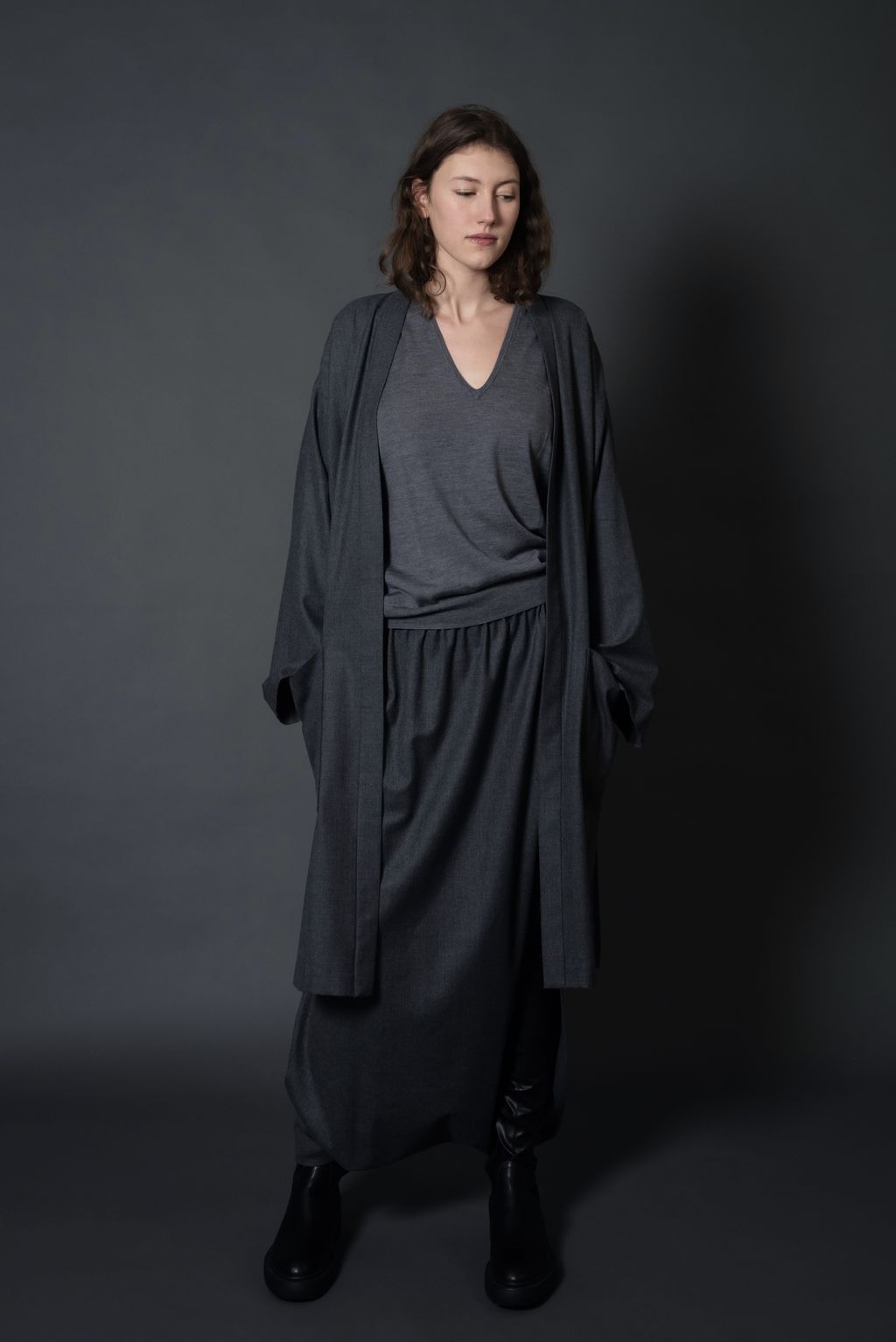 Have you always been drawn to fashion?
The 1980s were glorious years for fashion, and after I graduated from FIT in New York, I briefly designed private label collections, which were sold by American department stores such as Saks or Bloomingdale's. In the end, my work was to travel with the artistic directors of those companies and look at what was selling everywhere, before copying it. It got quite depressing after a while and I wanted to be in a much more creative environment. One of my teachers advised me to focus on entering a house, which I really wanted to work for. And that house was Yves Saint Laurent. I prepared my portfolio, flew to Paris and got an internship there. After two years of internships, they hired me and my very first job was to redraw Monsieur Saint Laurent's sketches.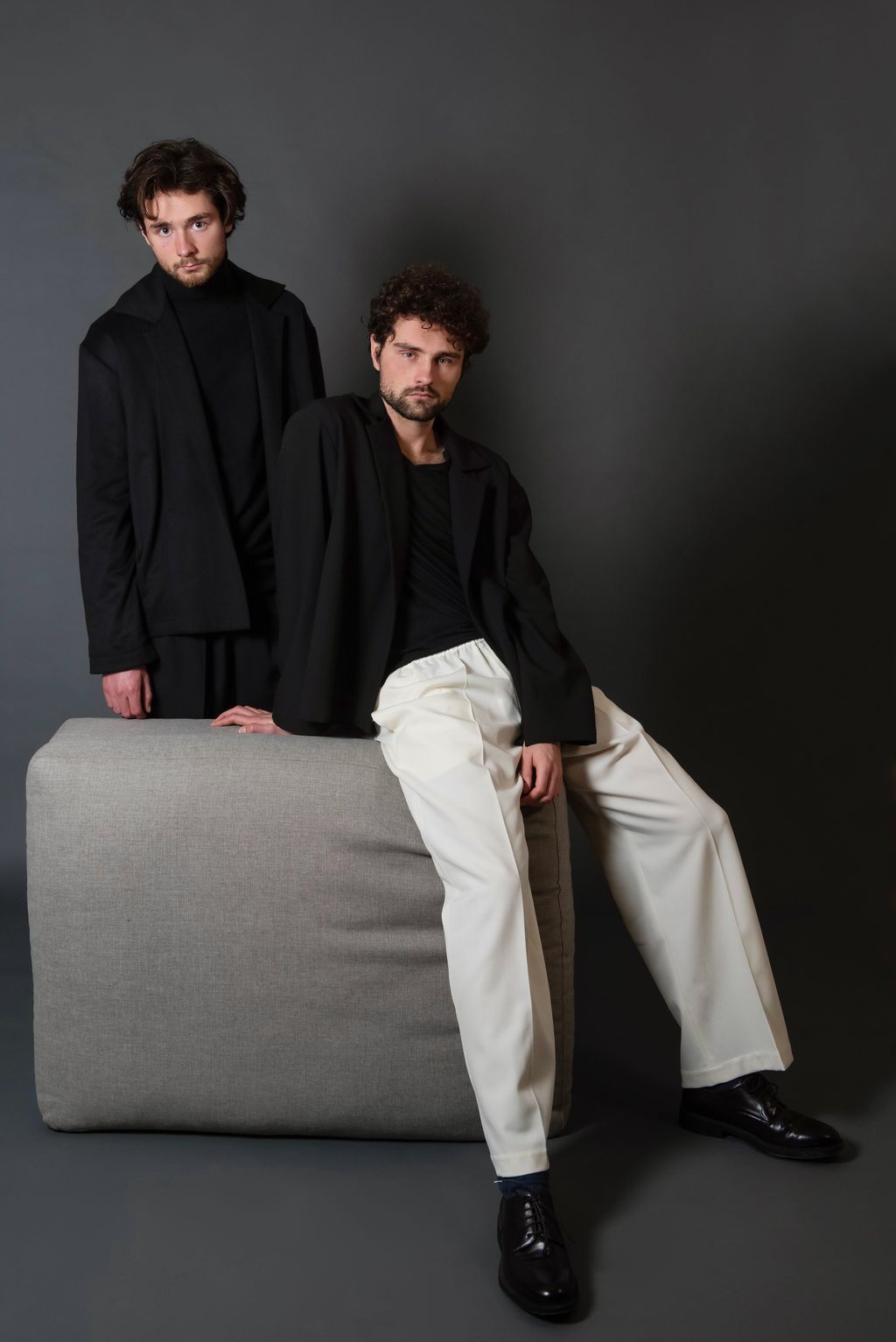 When was that?
1987. That was a great moment for him and he presented some stellar collections, inspired by painters and artists.
What was special about working there?
When I worked for Yves Saint Laurent, nobody mentioned the words turnover, profits or sales. The only focus was beauty and making him happy. The devotion his entire team had for him was wonderful, and Monsieur Saint Laurent knew the names of all his employees. It was like a tight -and loving- family unit. And he clearly was the patriarch.
He wasn't very talkative I guess. What were your interactions with him?
On Fridays, he would relax and we'd look at society magazines. He'd make fun of everyone and we had a laugh. He was incredibly respectful and sweet with his team.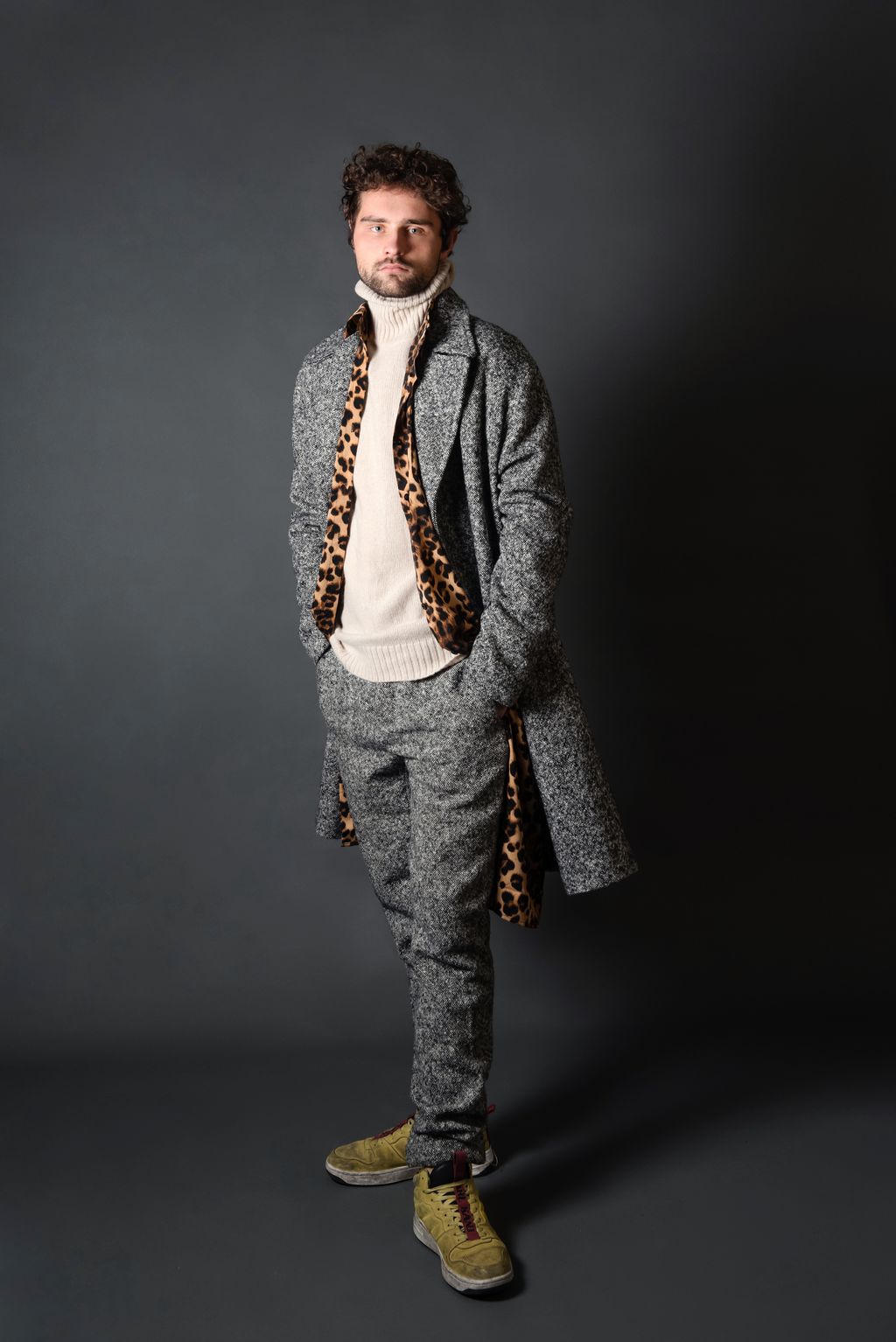 Then you launched your own brand, right?
Yes. I didn't really want to work for another house and in the end I decided to launch my eponymous brand. I consulted for other big brands, too, such as Krizia in Milan. I used to do runway shows in Paris, but was never that comfortable with the spectacular aspect of catwalk fashion.
This is currently not an easy time for independent brands. Do you feel confident about the future?
I do. There will always be a niche for designers like me and a customer that hates logomania and flashy, loud clothing. I may not be as avant-garde as other Belgian designers, I nevertheless believe in discretion and perfecting your own style, season after season, year after year.