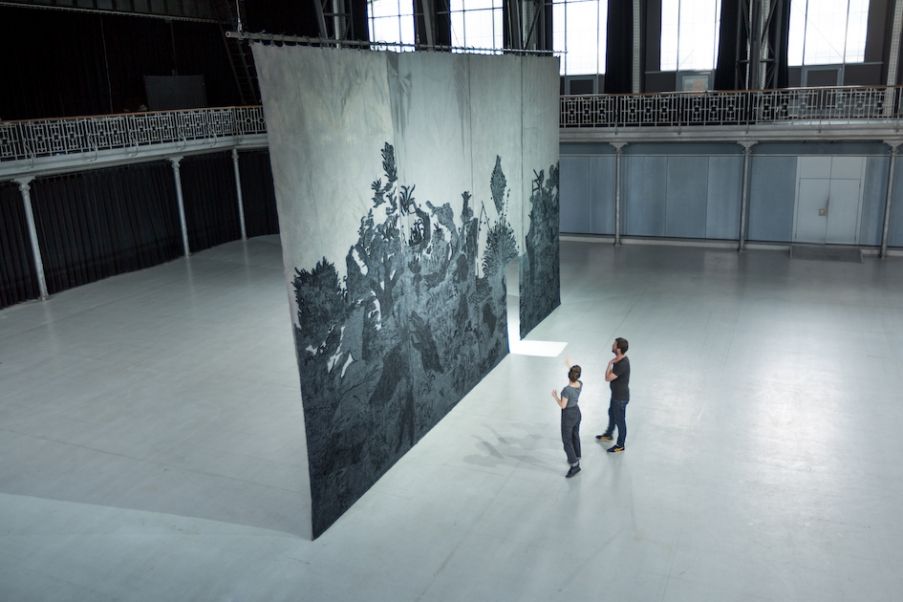 From her position halfway between art and craft, the textile artist based in Brussels walks a tightrope: one step in weaving, the other in performance, but always moving between the two with infinite grace. We met with this very busy young woman.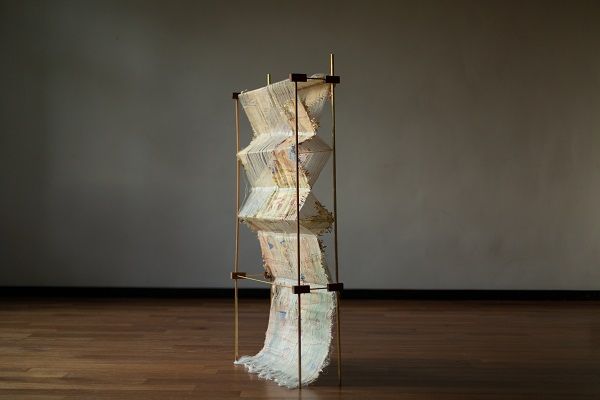 Did your passion for the artistic gesture lead you to textile art?
In this area, I am most interested in the relationship between substance and form. With a painting, the canvas is seen as the base. But in my work, it's the opposite: I paint on fabric that I cut up into strips and then reweave to create the final piece. I invert the classic process by putting all the importance on the surface. My reflection as an artist is very influenced by my philosophical readings, including those of Paul Valéry. For him, the design workshop is a work in itself. In my vision of things, this thought is obviously meaningful.
Generally, you don't speak much of the school you attended. Is this deliberate?
Until two weeks ago, I would have said 'yes'. In the meantime, I heard a reflection from the philosopher Emanuele Coccia on the origin of his own work, and its tight connection to botany, rather than to pure philosophical matters. Suddenly, I understood that while my education – I studied textile design at the Academy of Fine Arts in Brussels – does not define me as an artist, it nevertheless constitutes the raison d'être of my work. In Belgium, we are fortunate to be able to take courses with a strong focus on practice. Over time, I imagine that I will more easily accept that things that I thought were opposites – like art and design – could coexist.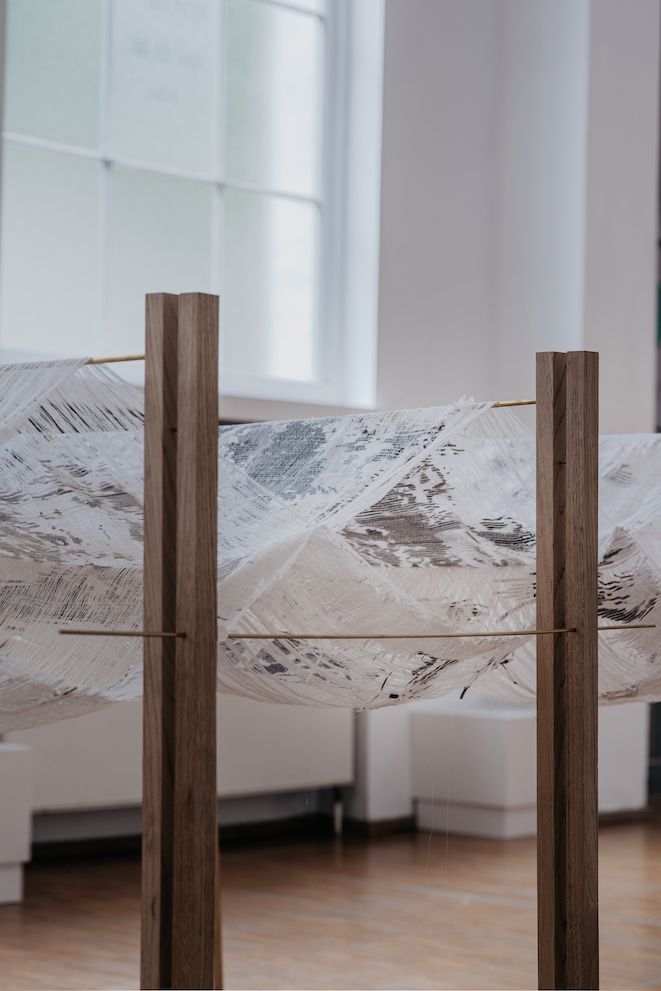 When you collaborate with a Chinese dancer, as in one your past performances, it's all about rhythm and breathing. By revealing the 'behind the scenes' of your work, what message do you wish to deliver?
I wanted to translate two kinds of breathing: a breathing that we can find in Asian thinking, on one hand; a breath that goes through us and completely incorporates us, but also a creative breathing that directly references the gesture. It was the interweaving of these two types of breathing that characterised this performance.
Traditionally, within both the great, historical myths and the practice of your own art, the fabrication process of a tapestry is as important as the result. In our fast-moving world, does that sound a bit crazy?
It's hard to answer this question without asking another one. Why have we lost our appreciation for these traditional practices when they are an integral part of the construction of the world?
How has the concept of performance enriched your work? Could you imagine one without the other?
For me, weaving is directly linked with our relationship to space. Whether as a partition that divides a room or as a tent – I am thinking particularly of the concept of tabernacles in the desert -, textiles create spaces that protect us. For me, weaving is a practice, as well as a way of delineating surfaces and responding to the body. In performances, the body becomes a backdrop. When I started this work, I wanted to give a presence to the works through theatre, but ultimately the opposite idea came to me. I realised that even without my presence, the works had a permanence. Firstly, because they extend into the viewer's gaze, but also through their very structure. The empty spaces in the weaving speak for me without requiring me to be there to express this breath.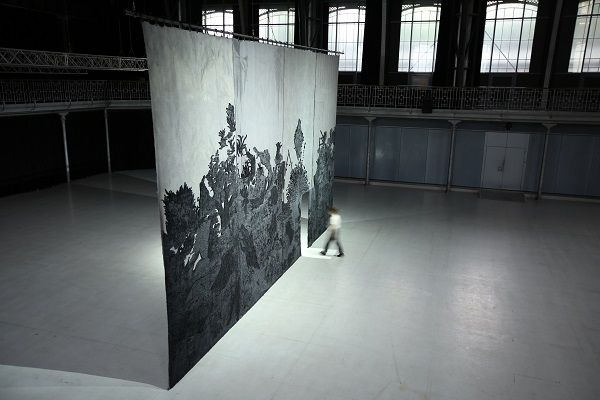 This year, Le Botanique gave you a personal exhibition. Was this an opportunity to take stock of your work over the past six years?
When I design an exhibition, what interests me is confronting myself with the space. This year I am doing several exhibitions in different places: La Maison des Arts in Schaerbeek, the Tamat in Tournai, and the Triennale d'art contemporain d'Ottignies-Louvain-La-Neuve next September. Through each exhibition, I gain confidence. My reflection is continuous and evolving. Currently, I am starting a collaboration with the Parisian gallery Maria Lund and, later in the year, another with Spazio Nobile in Brussels. But I am only at the beginning of this type of artistic collaboration.
Over the past months, we have really questioned the idea of travelling. Is it essential for your work?
Whether near or far, the residences I did in recent years allowed me to take time. They also entail openness. My way of working is very isolated, which brings a danger of turning your gaze in on yourself. Especially since this gaze can be extremely critical. These activities offer an opportunity to meet new people and to experience other environments. Some pieces have a very strong link with the place where they were created. Without this double confrontation, the creative process is more difficult, if not impossible.