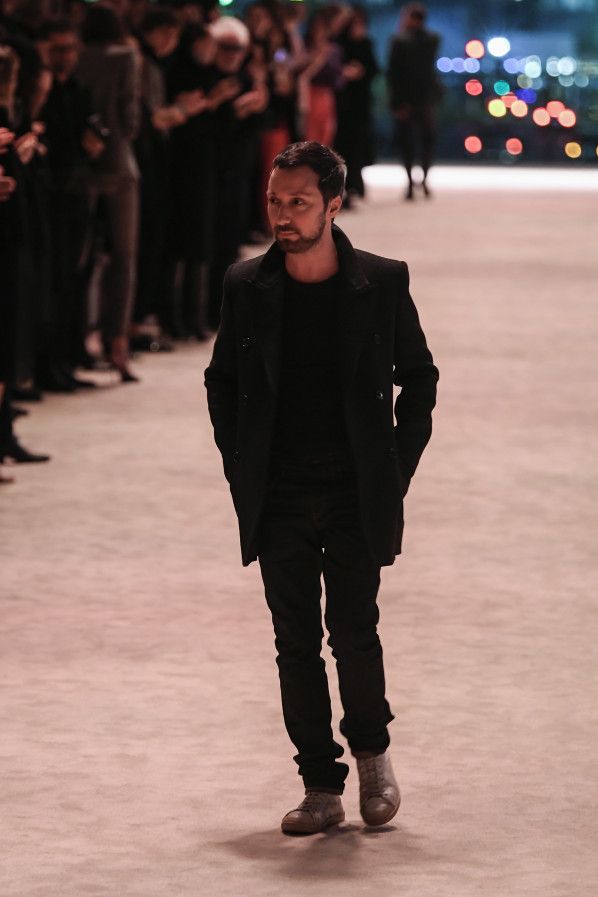 In 2022, 'elegance' has become a complex and loaded word. Is it about values, character, behavior or appearance? Can someone be elegant in the wrong clothes? Is there an elegance of the mind and one of the body? And in the face of war, global turmoil and uncertainty, what can designers do to stay relevant?
Politics and fashion do not tend to mix well. When it comes to the atrocious news in Ukraine and the horrors of a conflict involving innocent civilians, fashion brands in Paris were faced with a dilemma. Ignoring war completely would make designers look tone-deaf and insensitive, but being too literal and referring to it directly within their shows may well come across as exploitative and insincere given the media attention. But less is always more, and there is an elegant way to handle this.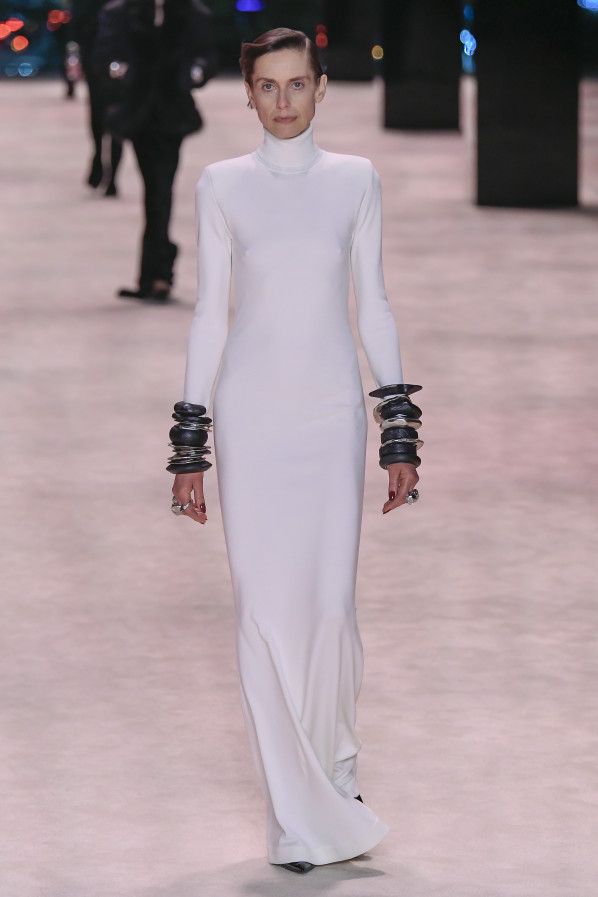 The collection that Belgian designer Anthony Vaccarello showed for Saint Laurent was a turning point for fashion, and an illustration that in distressing times, elegant simplicity may be the most decent response. Pared-down, minimalist and sensual, the clothes he designed for the brand had the restrained grace that the House's founder was famous for. Over the years, Vaccarello has felt more free borrowing elements from the archive and reinterpreting them his own way. Subdued, and sometimes strict, this was a beautiful exercise in simplicity and a strong reminder that designers can express the current Zeitgeist without referring explicitly to what's going on in the world. After all, fashion is commerce and nobody needs designer clothes in order to survive.
Christian Wijnants and Jean-Paul Knott are also 2 Belgians for whom simplicity has always mattered. You will never find logos or overt sexiness in their work, because elegance for them equates ease and comfort. Wijnants favored monochrome looks, slouchy volumes and cozy textures, focusing on oversized knits that protected the body. With longer lengths and subtle layering, his collection seemed more muted than usual, even though he still used accent colors, such as chartreuse and Klein blue. Knott, who welcomed press and clients in a luminous Paris apartment, keeps reworking his geometric shapes with the same passion each season and his longing for essential shapes felt right for the times we are in.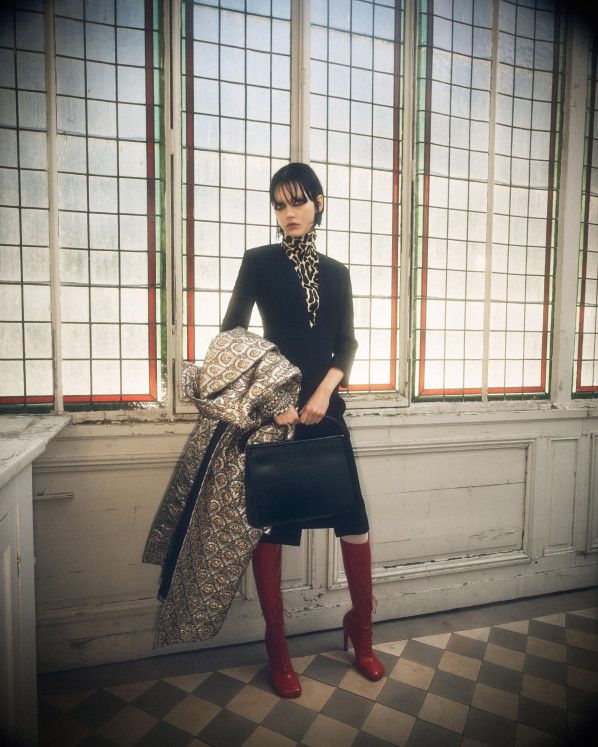 Intimacy was also on the designers' minds this season, challenging the traditional formats and perceptions we have of fashion. Dries Van Noten decided to organize one-to-one appointments in a Left Bank mansion to showcase his latest collection, but he also used film and photography to present the clothes. Inspired by Carlo Mollino and the early 70s, the garments were pure Dries, with an emphasis on tailoring and contrasted prints. A full-length black fitted coat was a standout piece and underlined that the Antwerp-based designer can also make fabulous pieces devoid of embellishment, decoration or color.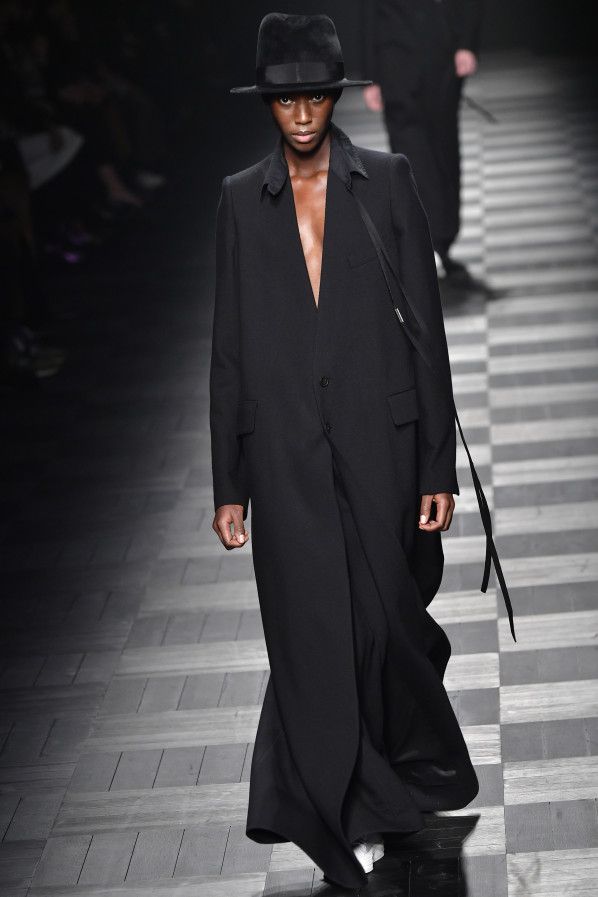 At Ann Demeulemeester, the design team sent out a strong collection focusing on the brand's signature shapes, as well as a long and narrow silhouette. Simple coats, wide trousers and stunning leather pieces were showed mostly in black, while double-breasted outerwear looked fresh and desirable. Belgian designers seem to be keen on reconnecting their clients with the value and intricacy of a beautifully-made garment, ignoring the idea of fashion as a marker of social status. In many ways, those Belgian collections took us back to the early 1990s and its emphasis on sleek and streamlined shapes, with designers like Helmut Lang, Jil Sander and Martin Margiela embracing minimalism and intelligent clothes.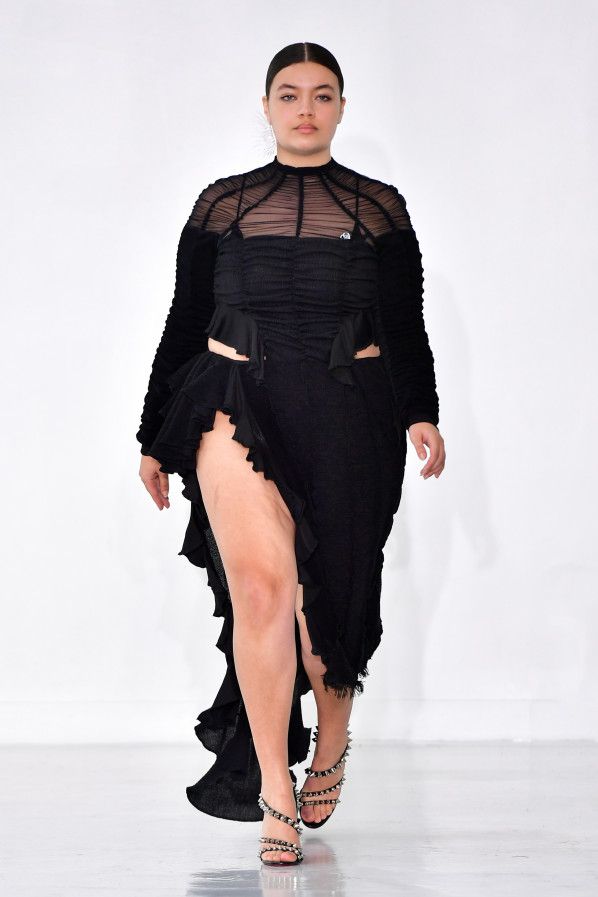 Amongst newcomers, fashion remains a way to express individuality and make a statement about identity, too. Esther Manas returned to the Paris runway with an inspiring collection, showed on a variety of body types. Some of Manas' intentions may be political, her clothes nevertheless accentuate curves and the beauty of the female form through draping, ruching, cutouts and asymmetrical effects. Within a few seasons, she's managed to create a strong signature and carve an identity of her own, which is remarkable.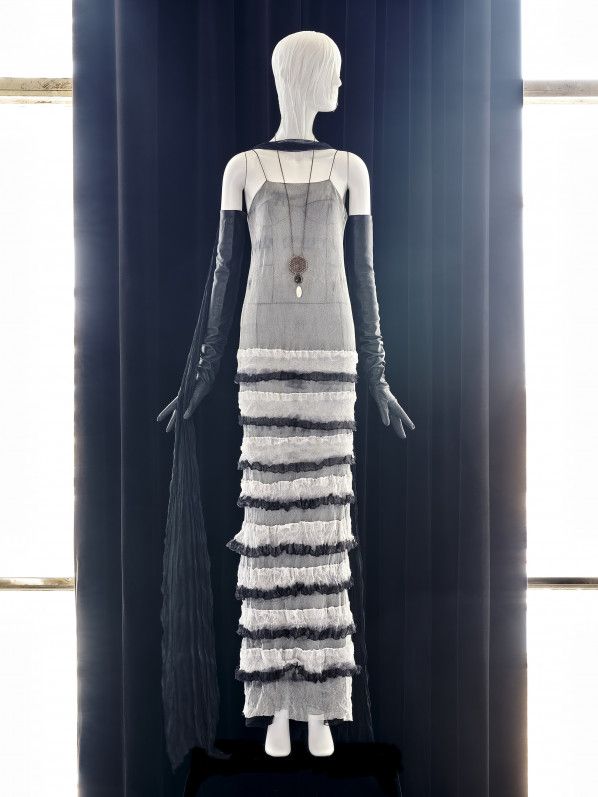 Despite current events, fashion always needs a dreamer, and Olivier Theyskens' new collection, presented on stylized mannequins, managed to transport us into another era. Echoing Victorian styles, as well as 1970s patchwork techniques, his pieces took several days to make and they certainly won't be mass-produced. Appealing to a selected clientele, and underlining timeless refinement, his 26 looks were exquisite, reminding us of the outstanding craft one can find within fashion design.