If there is one clear observation to be made while reflecting upon the last edition of Paris Fashion Week, it is that the fashion industry is living in a state of confusion, meaning that most designers do not know if they are hired to produce hype and social media content, or actual clothes that you and I will wear.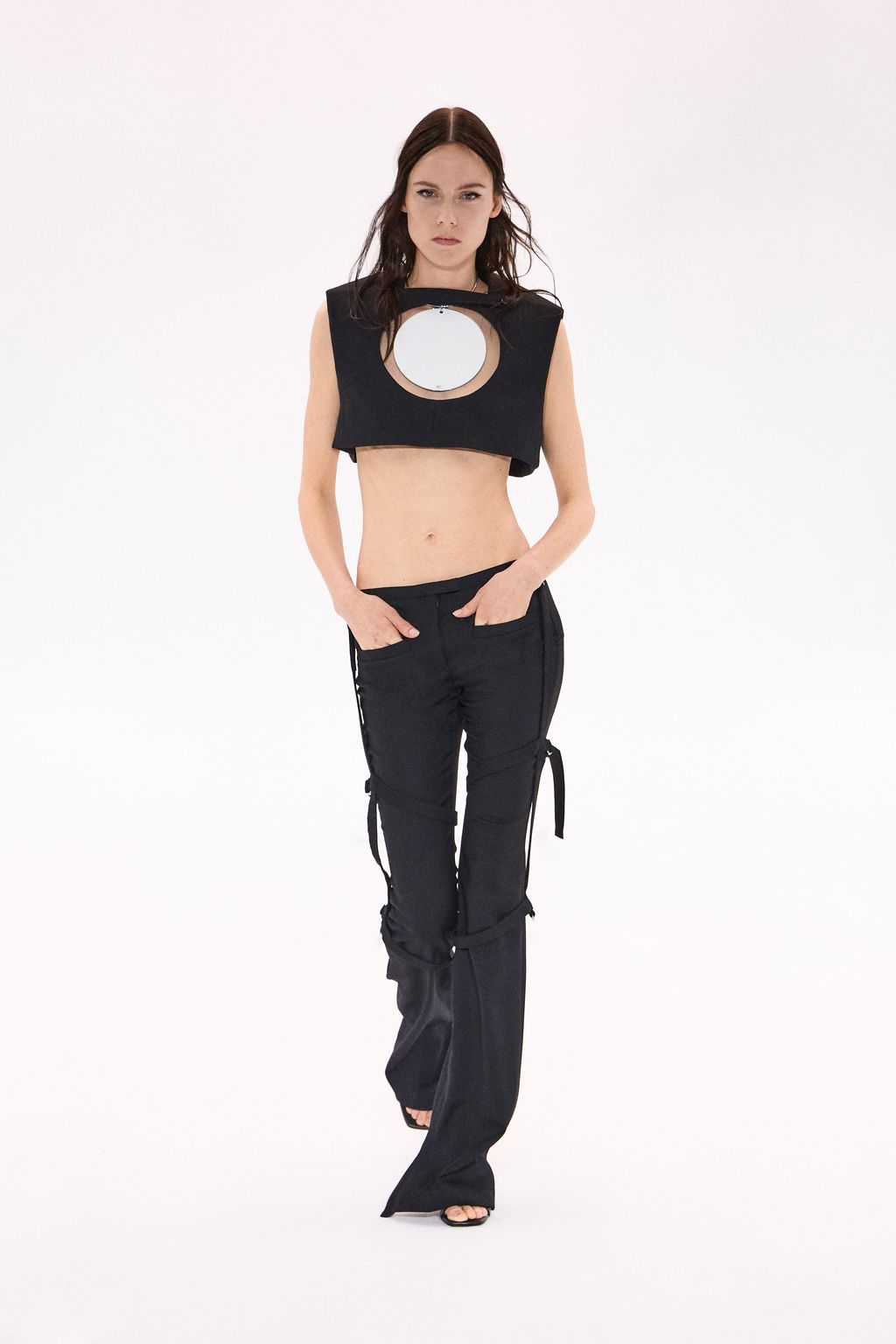 As the saying goes, whoever screams loudest gets heard first, but should designers be chosen for their Instagram profile, celebrity entourage, and privileged connections, as opposed to their creativity, technical abilities and strong design skills? Or is it how we define 'talent' today, a series of numbers combined with the capacity to produce buzz and shock value on a daily basis?
Belgians designers have never been keen on entertainment, and they are famously low profile. Even the most radical ones tend to keep their vision firmly grounded, and there's a reality behind the work that they defend. Of course, fashion shows can be spectacles of their own, but that should not distract us from the actual clothing, which at the end of the day remains the most important thing.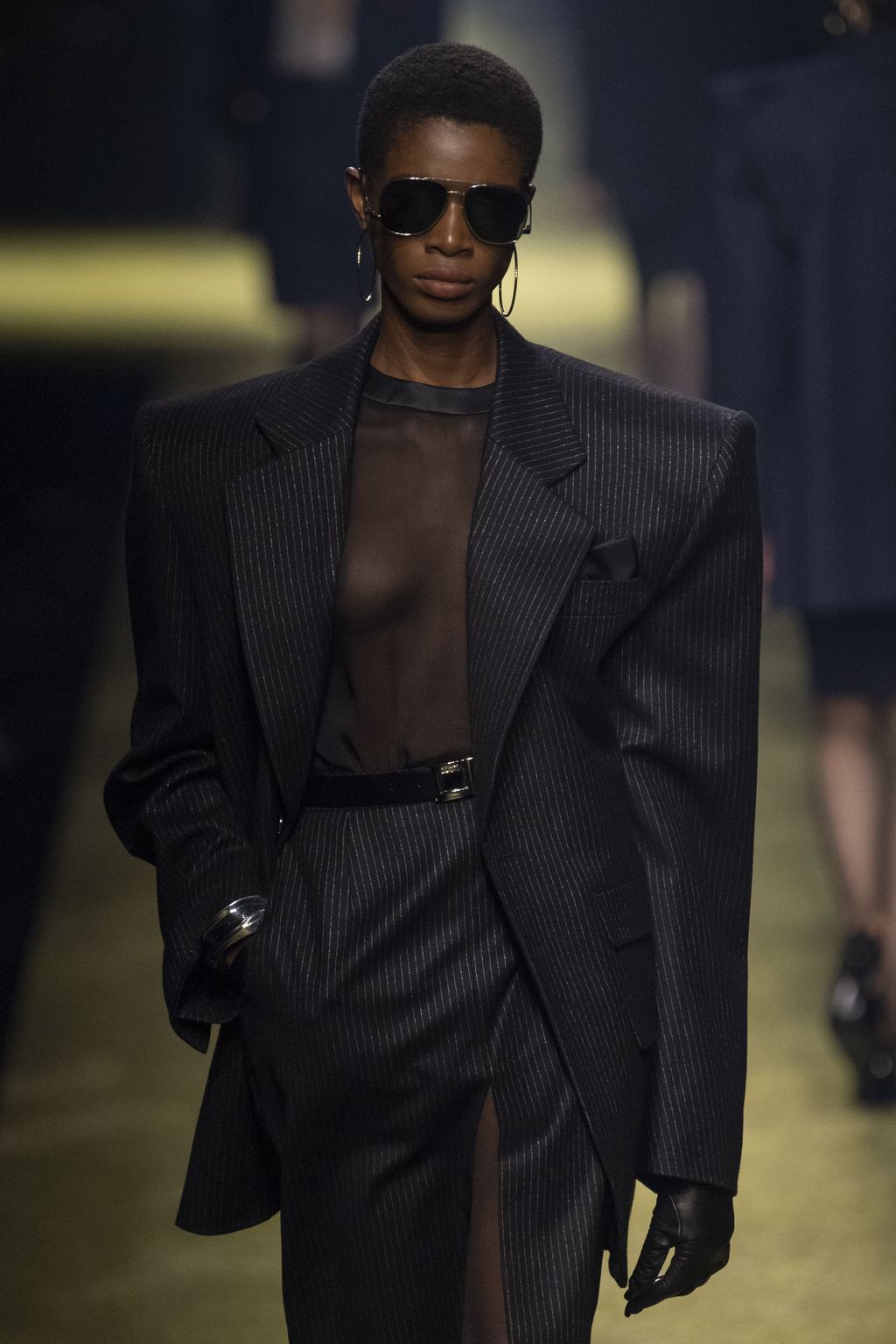 When Brussels-born designer Anthony Vaccarello presented his stunning -and rather minimalistic- Fall Winter 2022 collection for Saint Laurent, he sent out a powerful message about the value of craft and refocusing on the beauty of garments themselves, as opposed to marketing tricks. This time, his statement had the same consistency with a strong collection built around the idea of power dressing and skirt suits. Is tailoring finally coming back? We are certainly getting tired of generic sportswear, but Vaccarello went one step further with huge oversized shoulders and dramatic proportions. However extreme some of the pieces looked, they were nevertheless exquisitely made and put us in the mood for dressing-up again and looking our best. Bold shoulders are always key within times of crisis and economic uncertainty. Think of the 1940s for instance, where post-war dressing was indeed defined by a sharper shoulder.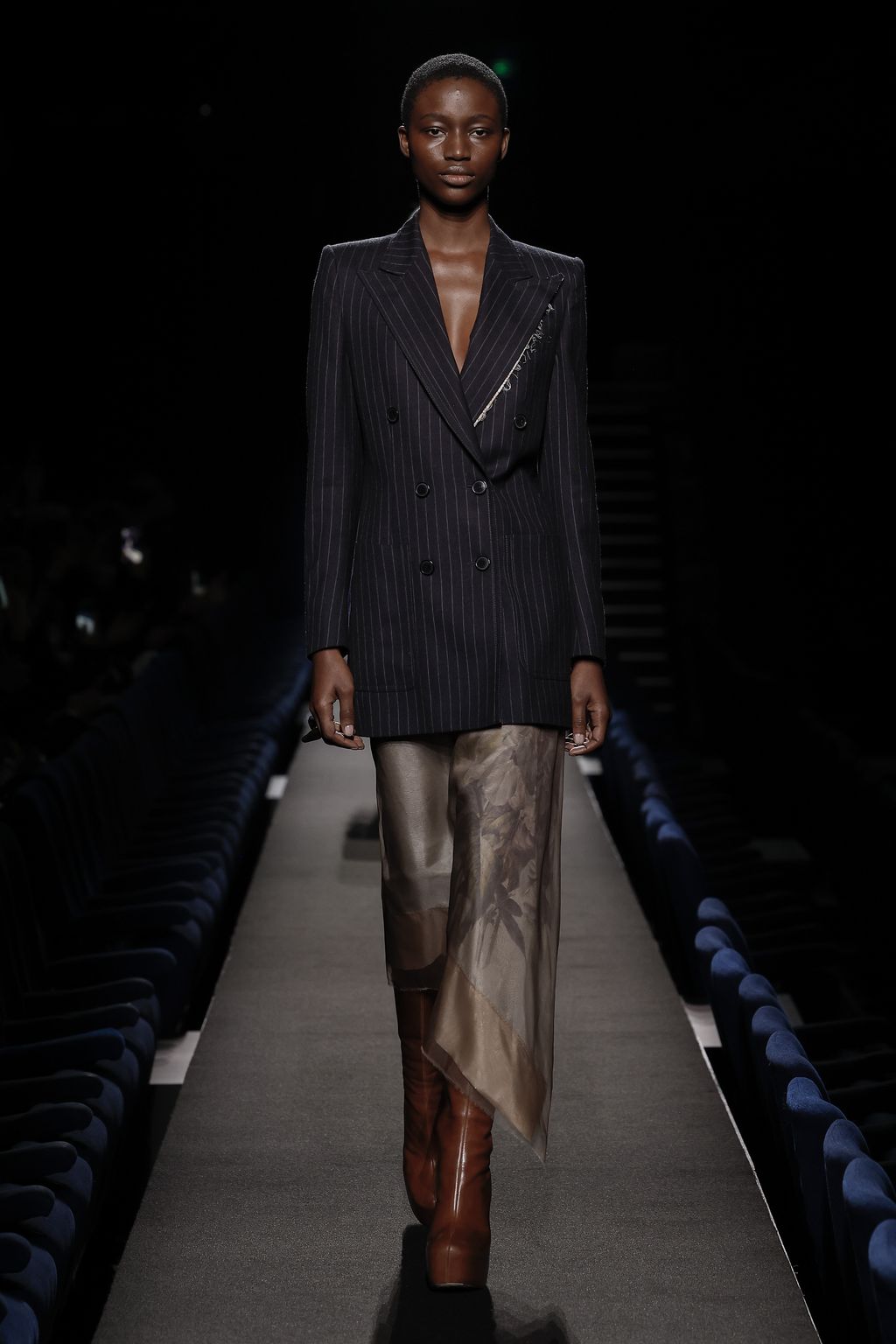 Delivering one of the most emotional shows of the season, Belgian designer Dries Van Noten seemed keen to revisit the 1990s and particularly some of the signatures of fellow designer Martin Margiela, whose business and atelier were originally set up in Brussels. Pinstripe tailoring, menswear proportions and patchwork sweaters brought Margiela to mind -as well as his constant search for clothes that felt real and genuine- something that Van Noten deeply understands. Many forget that Margiela was in fact one of the first designers to upcycle garments and integrate them in his collections, a complete shock for press and buyers at the end of the 1980s.
If Van Noten talked about intimacy backstage, and wanting to explore the personal relationship we have with certain beloved pieces of clothing, his outfits were an ode to craftsmanship, timelessness and a certain melancholy that you can find only in Belgium. Precious gold strokes and faded florals had a painterly touch, while bias-cut dresses took us back to John Galliano's (AD of Maison Margiela) heyday and his idea of female fragility. Van Noten knows exactly how to balance rough and soft, masculine and feminine, simple and sophisticated. And everything he shows is produced; you simply need to visit his showroom to realize how large his collections tend to be, offering hundreds of garments in order to allow buyers to come up with their own interpretation.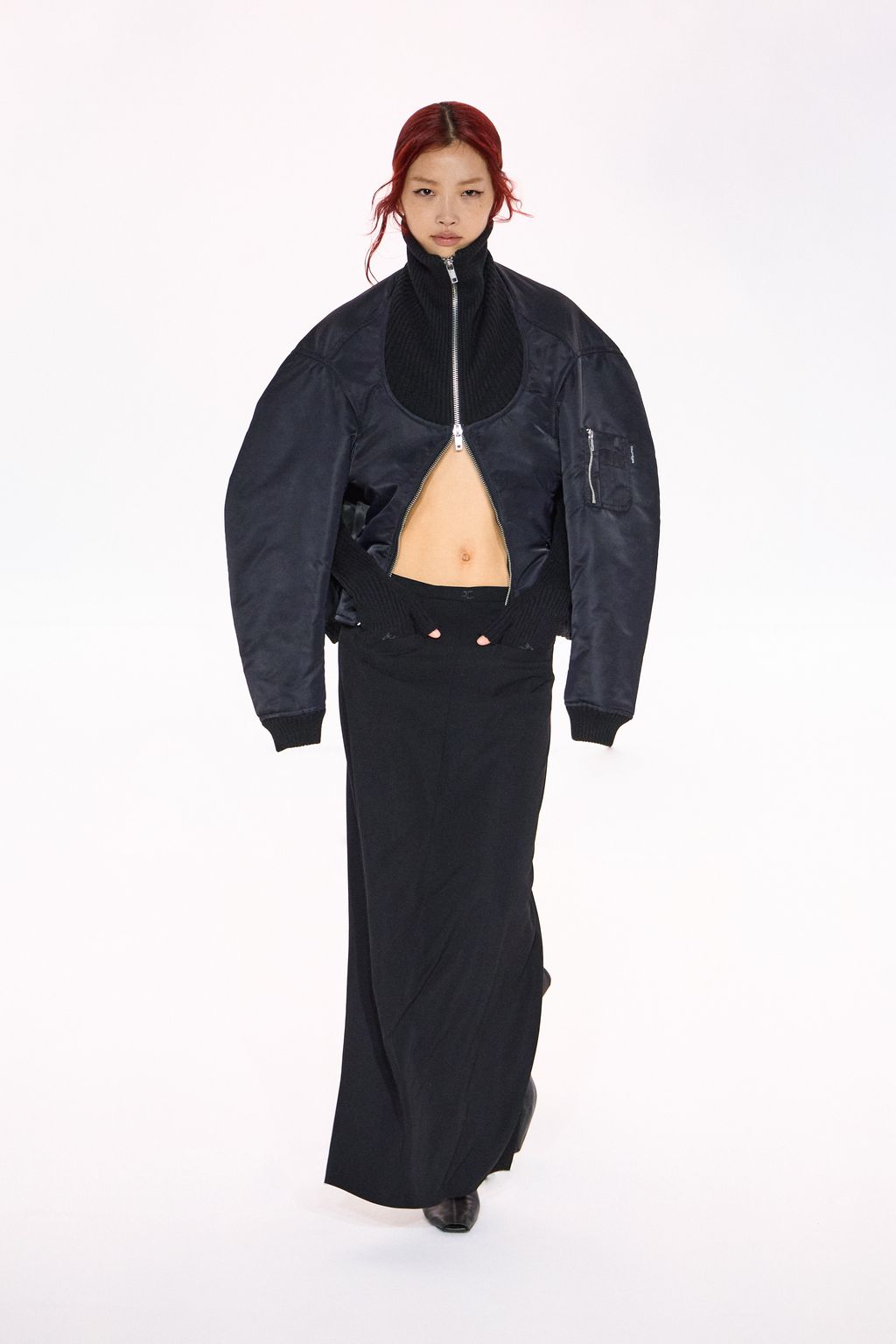 The same reality principle operates within Nicolas Di Felice's vision for Courrèges. In a few seasons time, he has managed to make the brand directional and relevant to the young generation. He also delivers shows that give you food for thought. This season, the Belgian designer was interested in how holding our phones changed our posture. Body language cannot be dissociated from clothing and he came up with brilliant reinterpretations of the classic hoodie in transparent mesh, as well as tailored garments whose shoulders looked like they were pushed forward, a contemporary reformulation of André Courrèges' passion for architecture. Di Felice completely understands the essence of Courrèges, a mix of rigor, humor and optimism.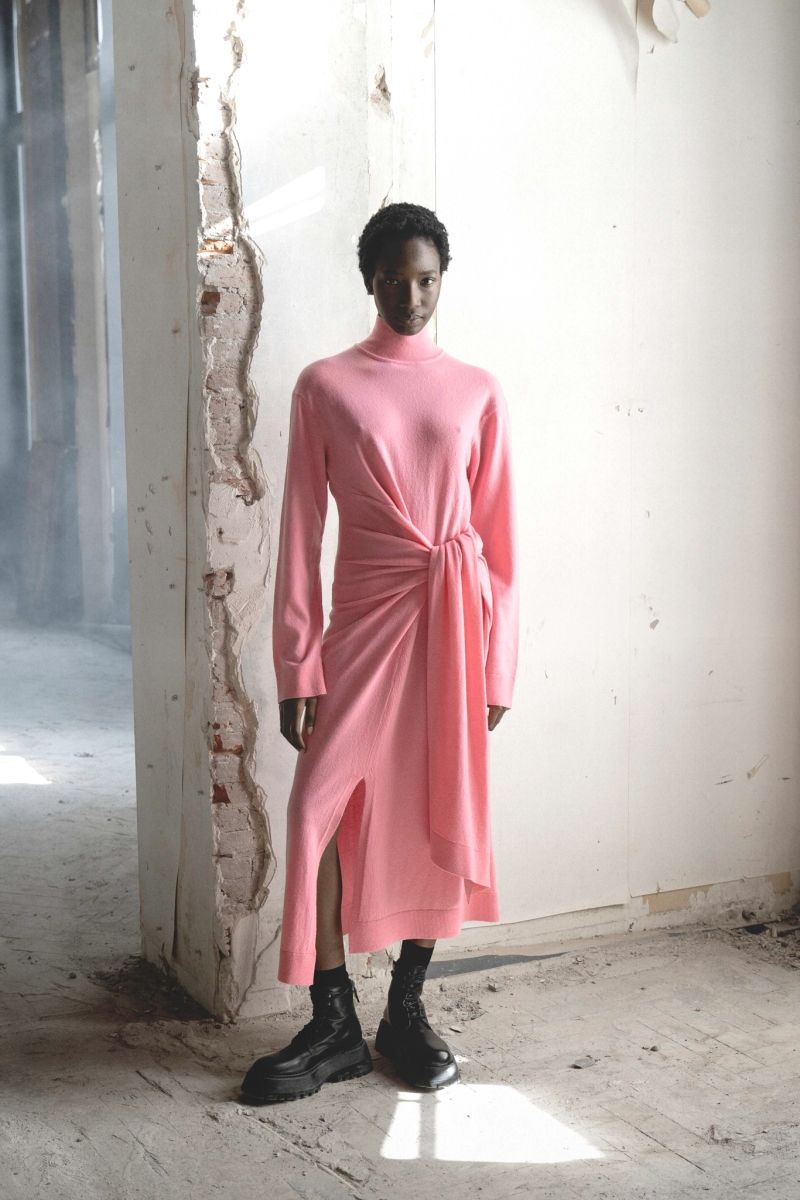 Christian Wijnants decided not to do a show this season, and went for a presentation format instead. His business keeps growing year after year, and it is easy to see why he has been so successful. Wjinants' pieces are effortless and very comfortable, particularly his knitwear, which was outstanding this season. Embracing a slouchier silhouette, he showed elegant menswear-inspired staples such as bombers, pleated trousers and double-breasted coats, which looked great in chocolate brown or solid black. Wijnants understands what women want, and wrapping yourself in some of his pieces will be delightful once Winter comes again.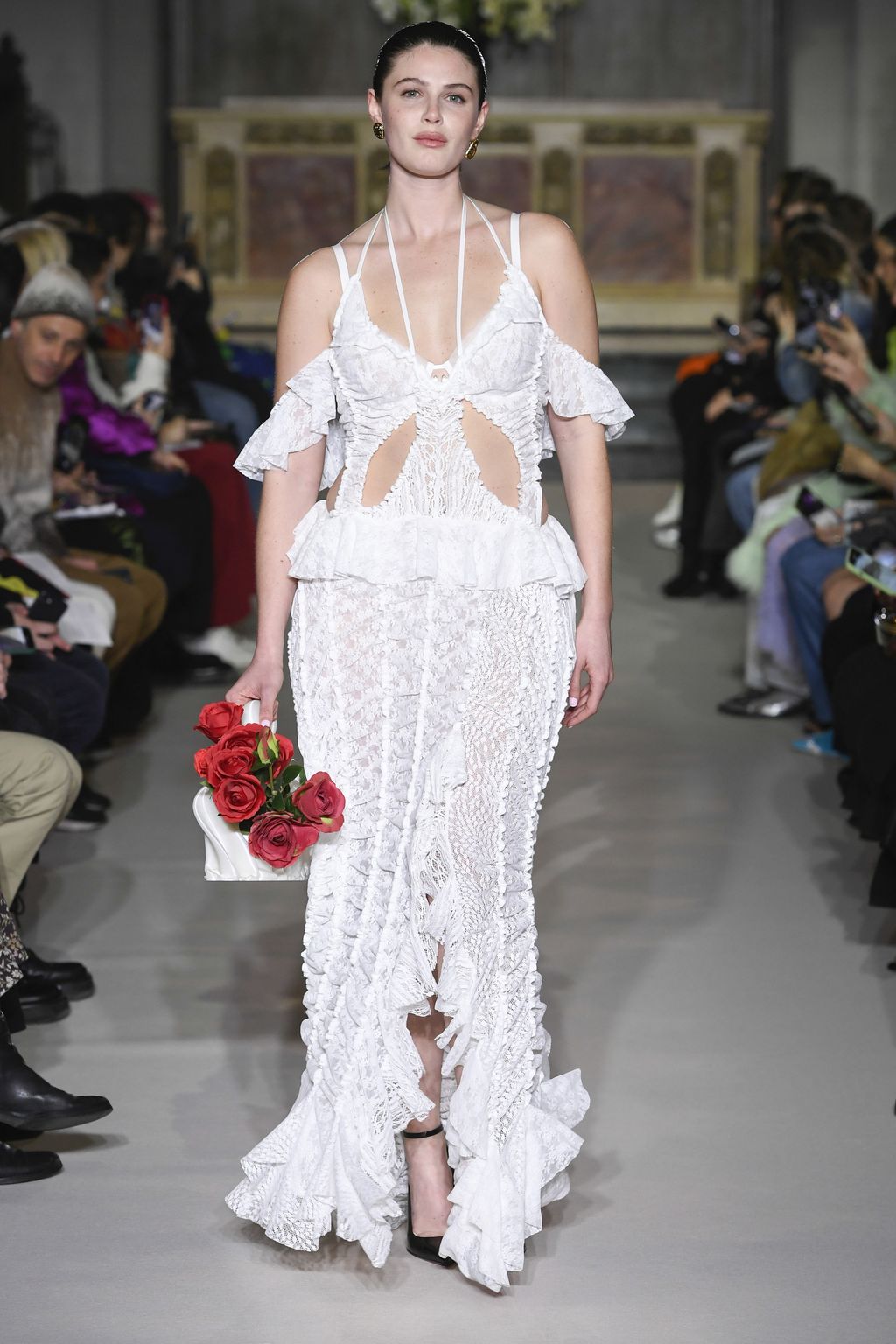 We know that Ester Manas is all about the body-while advocating female strength and diversity- but this last collection was a statement about wedding dresses and how everyone is welcome to the party, regardless of how they look. Using recycled lace, ethereal tulle and ribbed mesh to create joyful and upbeat dresses, the designer duo delivered a positive and poetic message, which underlined the power of creative duos. In the end, unity is indeed strength.