A Brussels-based designer of Colombian origin, Ana Maria Gomez' textile research focuses on colour, but also craftsmanship, through a joyful and poetic approach.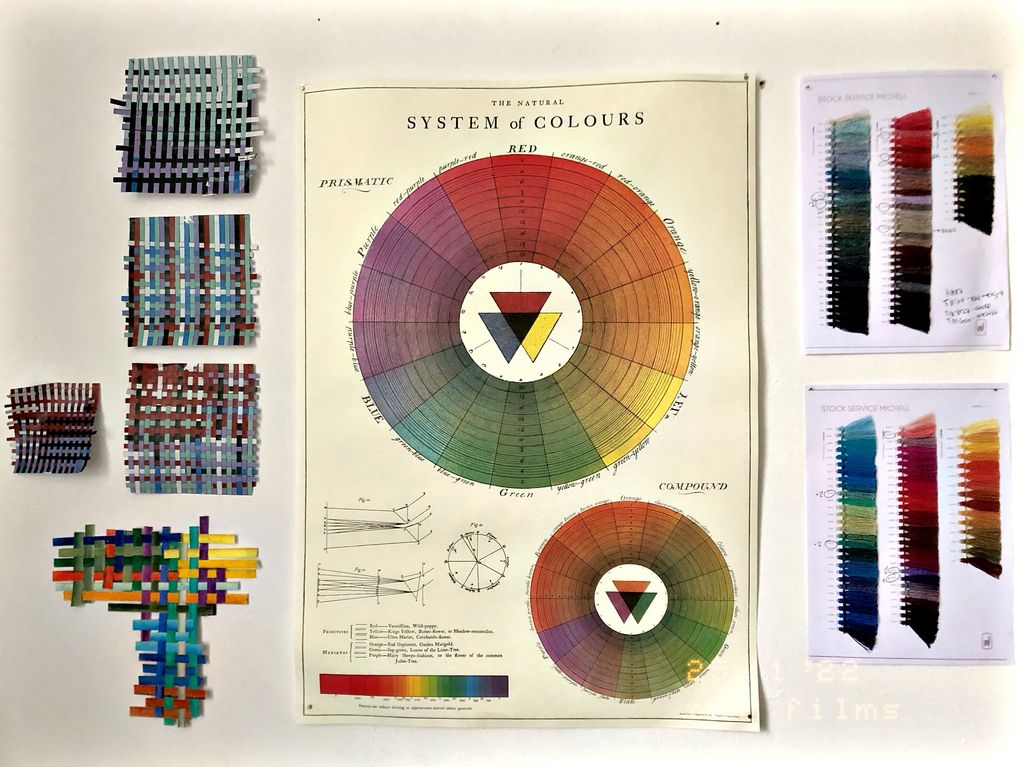 Colour is an intrinsic part of your work. How do you explain it?
I think it's just in my nature. I guess my roots have something to do with it. Just like my joyful temperament. When I'm travelling, I observe the things around me through colours, materials and textures. I'm inspired by the work of some artists, such as Sonia Delaunay, but also my collection of books about colour.
Do you think it can be a balm in this troubled period we live in?
Even though I don't think in terms of trends or answers to certain needs, I notice that spending more time at home reinforces our need to integrate colours into it. They add a more distinctive touch to it. Even though they are relatively intuitive, my colour choices are quite timeless, I think.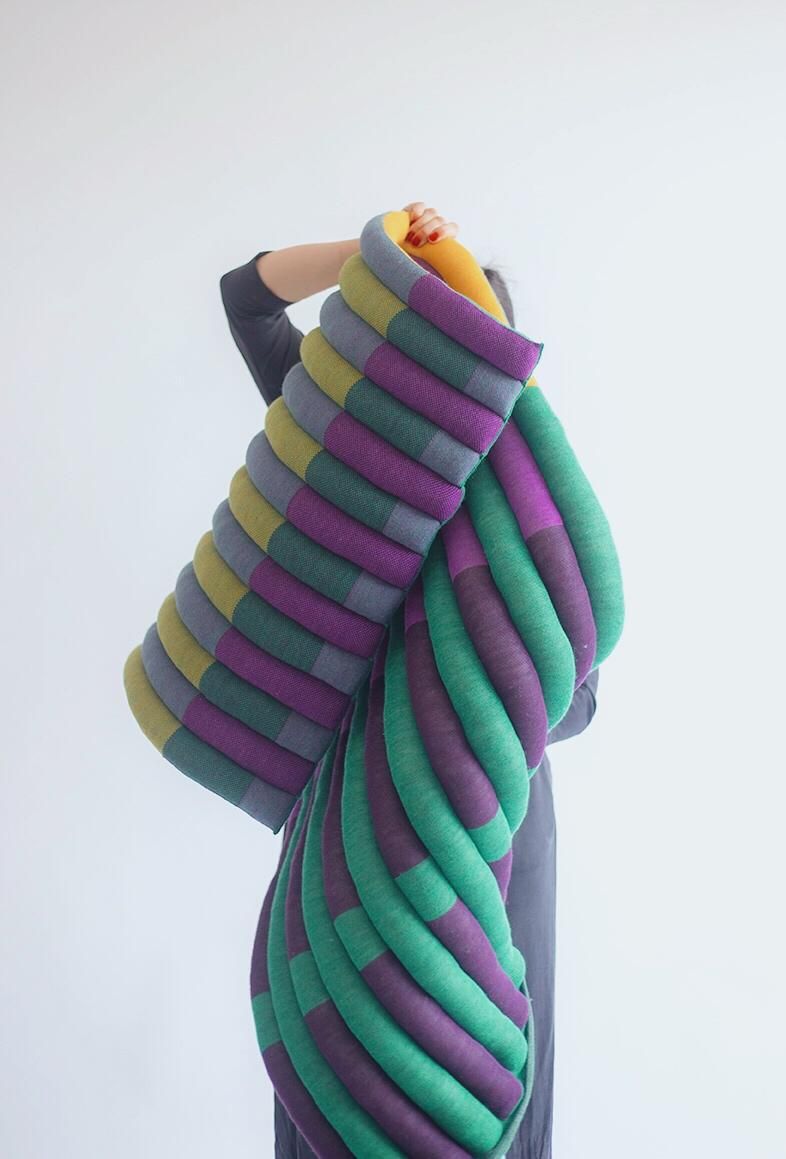 How does your approach differ from other people's?
Since 2015, when I started working on woven pieces with craftsmen, my bold and unusual blends of colours have helped me to define my identity. For my plaids, cushions and the adaptable pieces that I now present in smaller formats, I like to mix shades that do not seem to go together, but also working on how we perceive colours, which are always different depending on the connections we make.