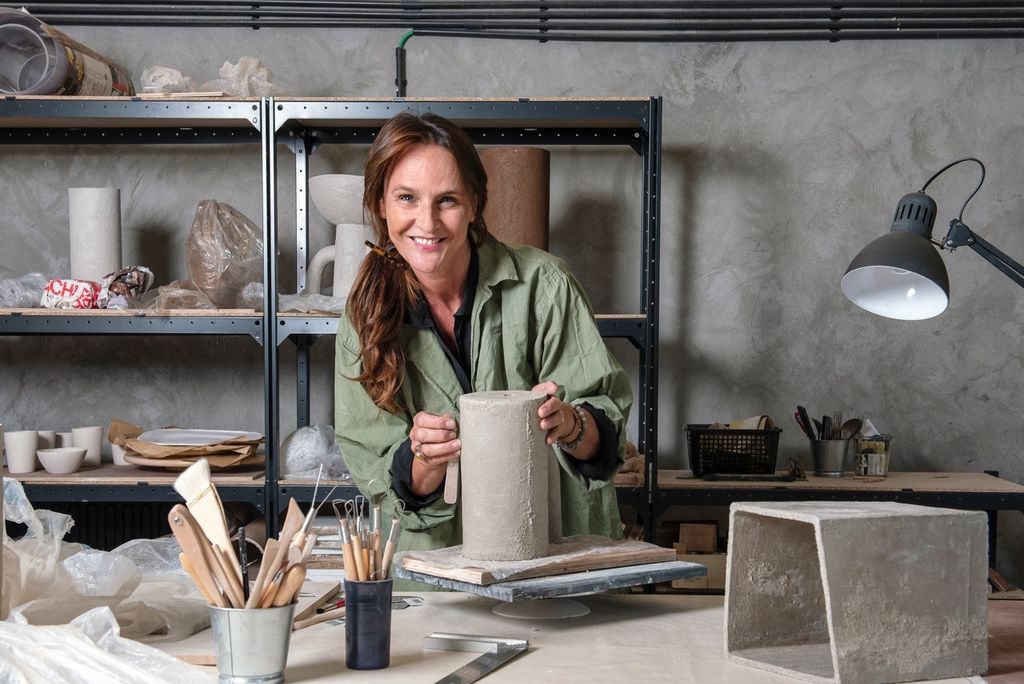 This Franco-Brussels designer is a breath of fresh air in a field that is experiencing a renaissance. Her work on volume creates unique wallpapers that are complemented by a collection of ceramic pieces.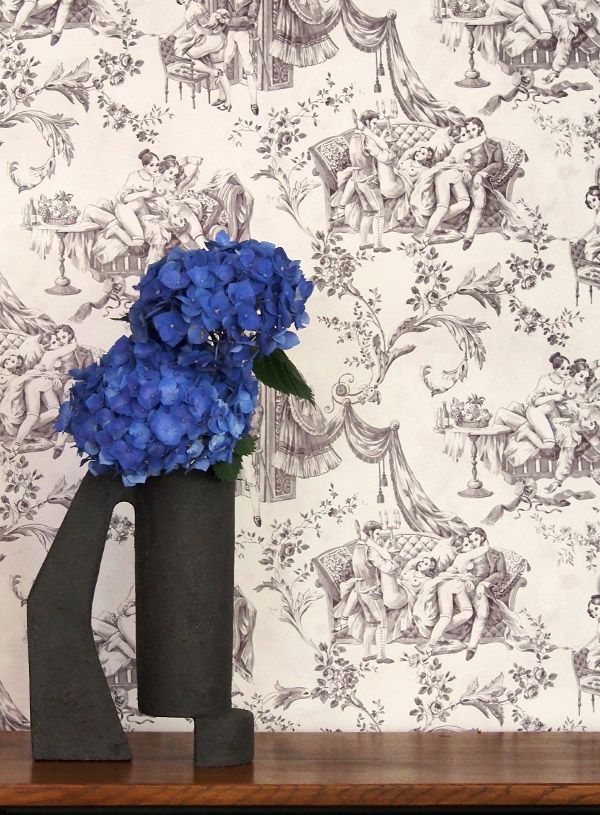 You are viewing wallpaper, the medium that made you famous, from a 2.0 approach. Can you explain this choice?
When I created my first wallpaper fifteen years ago, I tried to transpose one of my drawings – a 'toile de Jouy' revisited from an erotic perspective – onto a suitable medium. At the time, nobody was interested in wallpaper anymore. A few years later, when I came to Belgium, I started drawing patterns that were made up of large volumes in dark colours. It was a bold choice, and not necessarily obvious from a commercial point of view, but it allowed me to offer a niche product that was out of step with the market. I wanted to shake up the codes, but stay chic and light.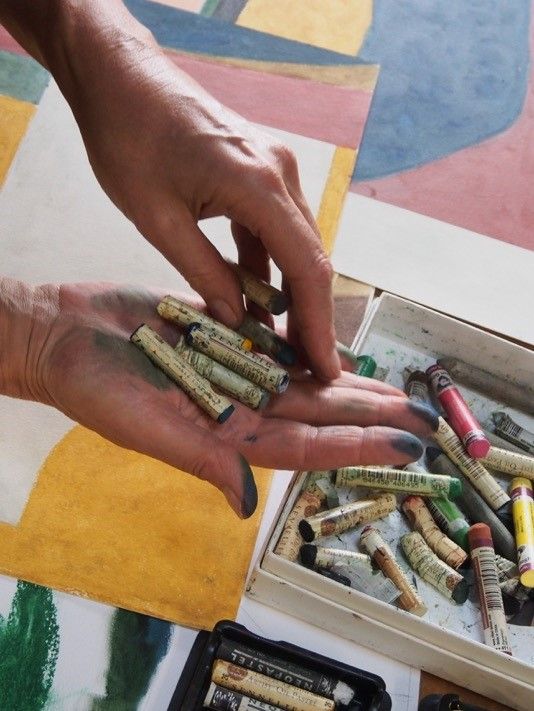 Today, you also work in other fields, including ceramics.
My most recent designs focus on volume. I place great importance on the 3D aspect of things. Ceramics, which are a medium that I've been practising for several years and which allow me to retain contact with the material, complement my paper designs perfectly.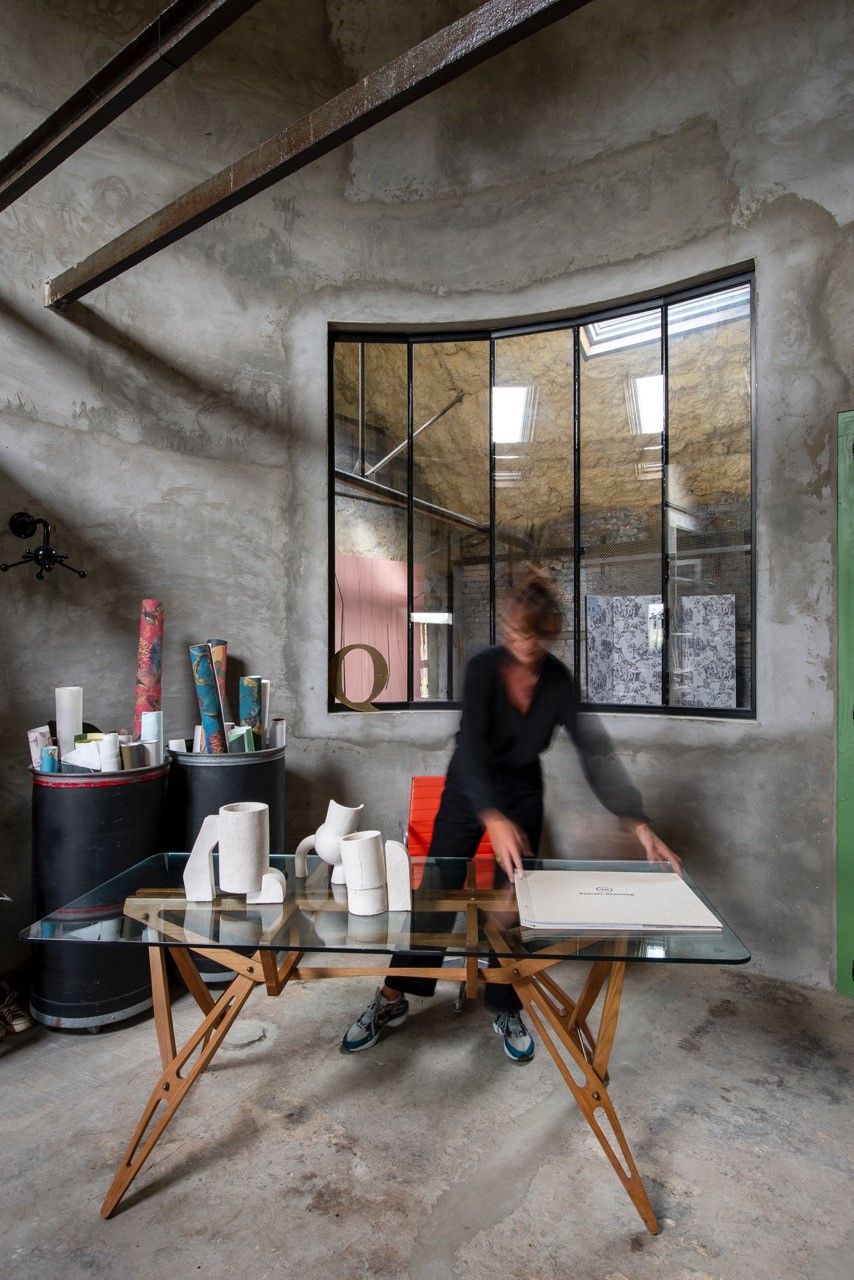 Recently, have you wanted to step away from the darker side of your world.
Loft Groove, the pattern that I will present at Maison&Objet alongside white-clay ceramics from Spain, boasts lively and vibrant colours. I partially made it in pastel tones. This is a dynamic wallpaper that aligns with our desire for change. For me, wallpaper is a translation of a feeling. All you have to do is reupholster a single wall and you'll create a completely new effect.