Founded three years ago by a Belgian duo who, in 2022, joined the 'Forbes under 30' ranking, AFC Collection intends to revolutionise the fit-out of our homes by investing in quality and sustainability. A meeting with Audrey Joris and Augustin Brown, the project's designers.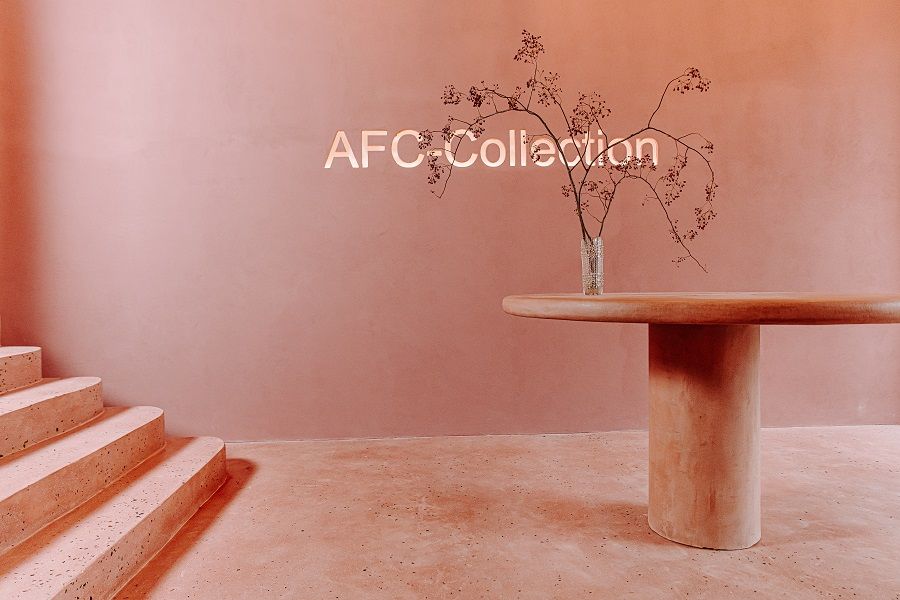 To entrepreneurs of your generation, digital technology is a must, but with AFC Collection, your approach is a little more nuanced. Can you explain?
Audrey Joris: "To Augustin and I, AFC is the logical conclusion of a personal experience. Originally, we were flatmates. Due a lack of financial resources, we chose to decorate our apartment with second-hand furniture. The idea was to keep away from the low-price items that you generally rely on when you move in. Very soon, our friends wanted to buy some of discoveries. At the same time, we developed Lease-to-Own, a rental system that, like a mortgage, enables you to furnish your home with high-quality items that you rent for a period of 5 years while you wait until you own them outright.  In our two showrooms in Brussels and Knokke, we now employ 13 employees who carry out personalised fit-out projects for our customers. Since January, this bespoke service has been supplemented by a digital experience. Entitled 'Let's Play Look and Feel', it enables you to view each fit-out concept in a totally interactive way in our stores."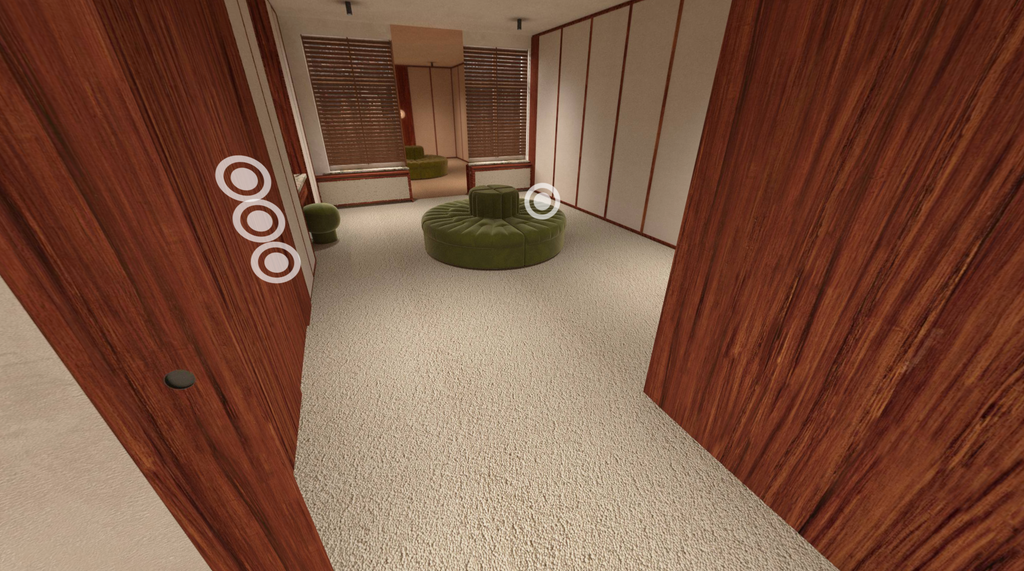 So you can play with your future décor…
Audrey Joris: "The first room is equipped with a table with a touchscreen inspired by the world of gaming. Customers receive virtual glasses enabling them to view their concept as a whole before choosing a furniture item or an object. As for the 'Look and Feel' part, it's based on a rich library of over 40 brands of furniture, lighting, rugs and curtains that we distribute. The different with a traditional store, is that we don't stock items in our showrooms."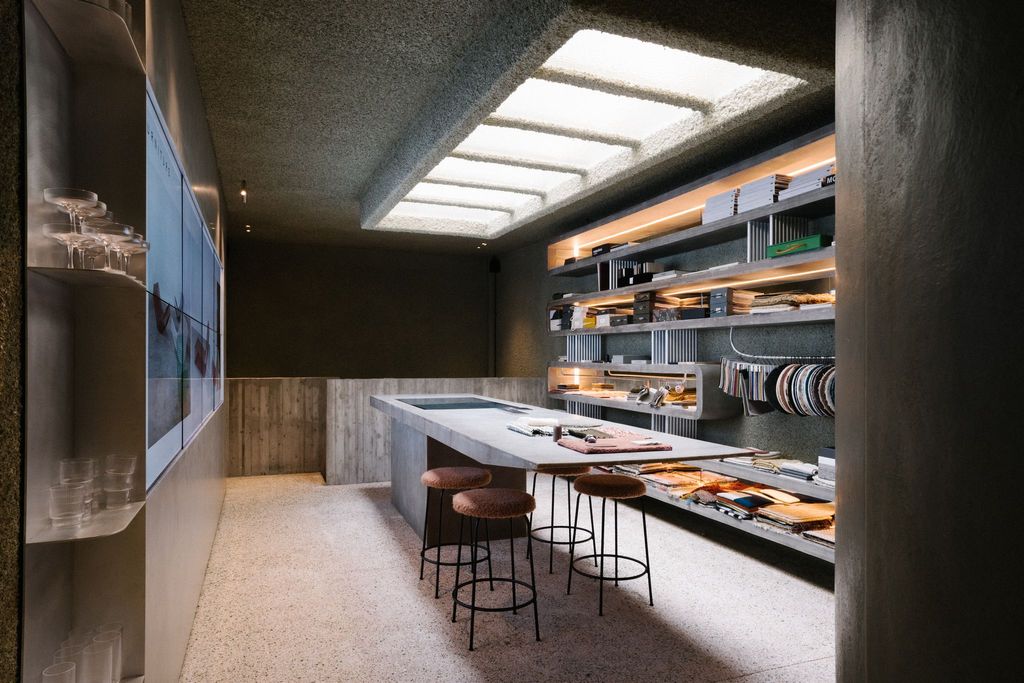 Customers who are interested in this approach have a choice between two packages. Can you explain?
Audrey Joris: "The Green Package, the most expensive of the two, includes the experience through virtual reality, and the other, which is lighter, just includes advice from an interior architect. In addition to this is the purchase of items chosen from a catalogue of around 40 Belgian and foreign brands." 
Of the Belgian brands, you distribute Duplex Studio among others.
Audrey Joris: "This collective based in Brussels is focused on recycling materials, and designs and produces in a reasonable and sustainable way. It's mainly Augustin who selects the designers and brands that we distribute. Sometimes, they come to us."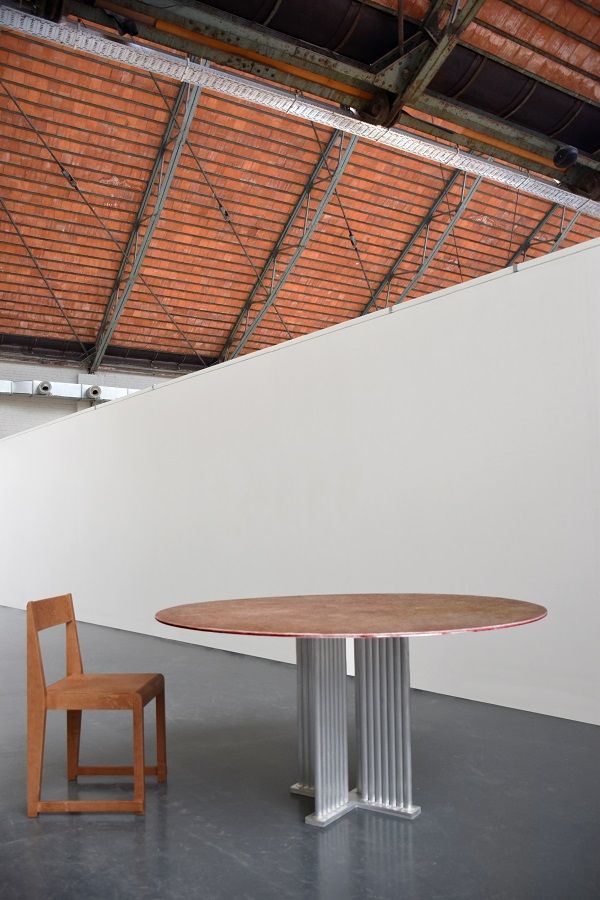 You've just attended the Collectible trade fair. It's an opportunity to present your project, as well as to keep an eye on the current Belgian design scene.
Augustin Bown: "As an exhibitor at the fair, we had the pleasure of presenting some of our brands, and discovering a few young designers to follow. One of the most remarkable pieces at this edition was a floating bar by Michael Hilal, presented by St Vincent's gallery. Hilal draws inspiration from nature. In his approach, everything is connected in holistic manner. Another remarkable piece that drew my attention was a sculptural armchair by the Belgian designer Maarten De Ceulaer. His use of unconventional materials and textures, such as hand-tufted wool, creates a unique and tactile experience for the user. It was fascinating to see how he transforms such a banal object into a work of art. The fair also offered a platform to emerging young designers to present their work. On the Design Museum Gent stand, visitors were able to discover a work made from glass brick. The work was presented as a bold exploration of materials and textures. I also really liked Ann Rikkers' ceramics. Collectible is more than just a design fair; it's a celebration of the creativity, innovation and excellence of contemporary design."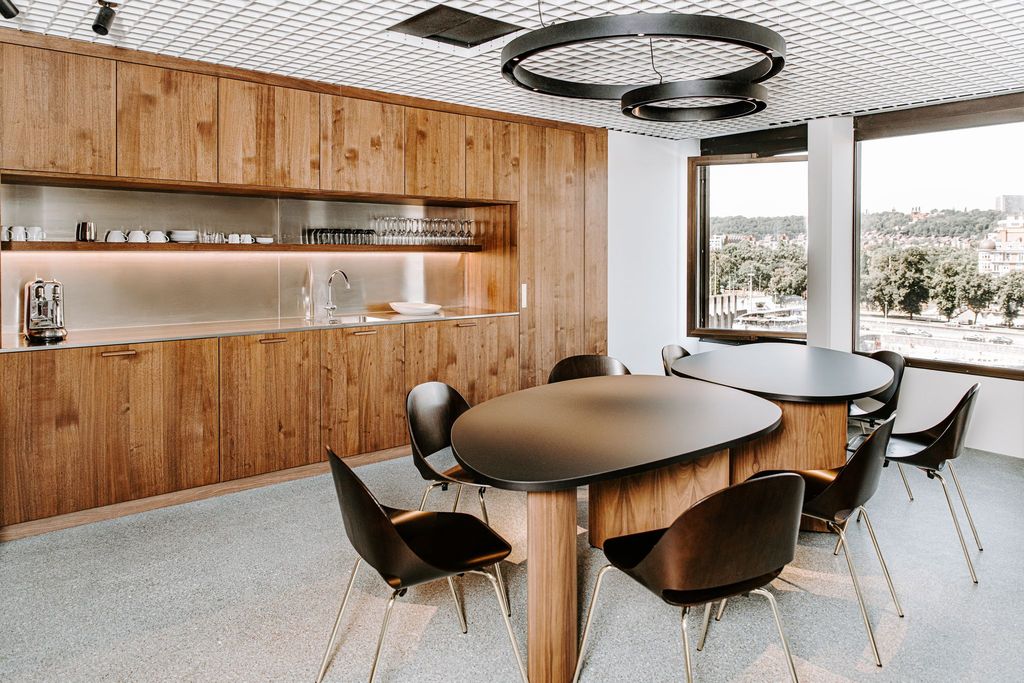 How do you see the future for AFC?
Audrey Joris: "We're convinced that investing in a quality interior is not something that should be taken lightly. Working with experienced interior architects and using augmented reality as an aid reduces the risks of error. In the near future, we hope to open other showrooms. Our strength is being able to use very small spaces situated in strategic neighbourhoods. And as we don't store any items, our advice is always dictated by the customer's needs and desires, instead of by what's in our showroom that we need to sell to free up space."