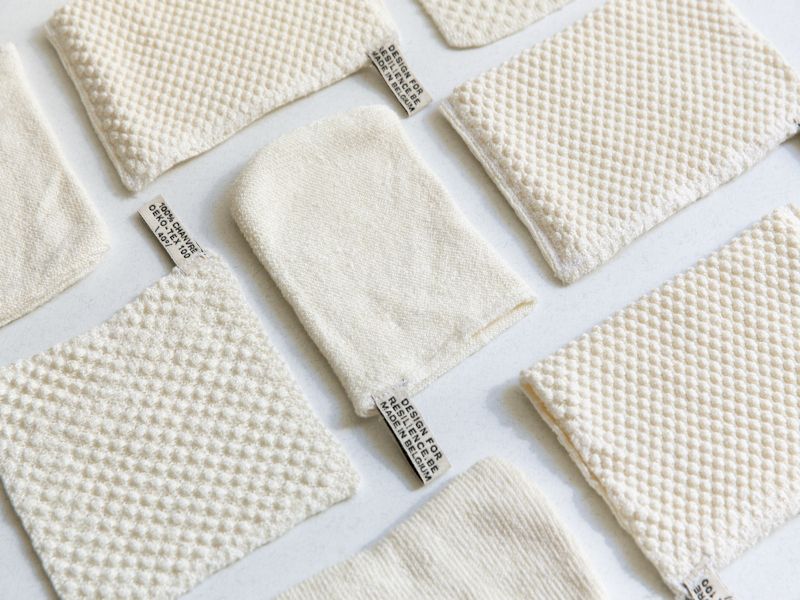 Focusing on the creation of fully recyclable products, this textile-research studio is adopting an ethical approach that aligns with the times. A meeting with its founder, Vanessa Colignon.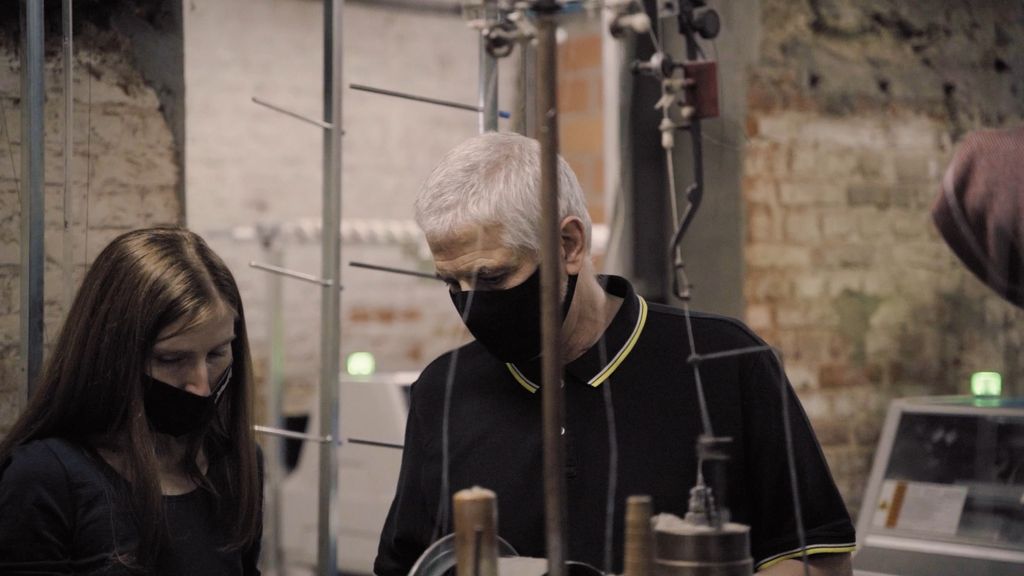 Your approach is very contemporary. How do you explain your commitment to sustainable design?
I earned a diploma as a fashion designer, then trained in weaving and knitting techniques. At the same time, I trained in agro-ecology and managing food autonomy. During my research into the creation of sustainable materials for the fashion industry, I realised they could solve other environmental problems. My project, which is focused on the design of alternatives to '100% disposable' and '100% plastic' items, was born from this realisation.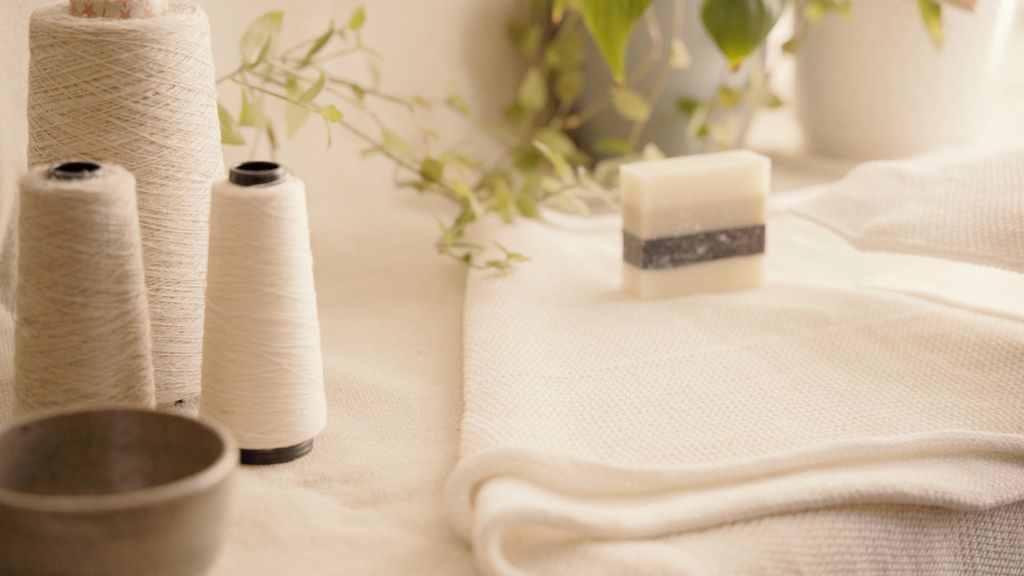 Tell us about your products.
I launched an initial range for the home, which comprises sponges and cleaning gloves that are respectful to living things and reduce pollution in natural environments. In doing so, we complemented this range with a collection of products for the body, which is both practical and environmentally friendly.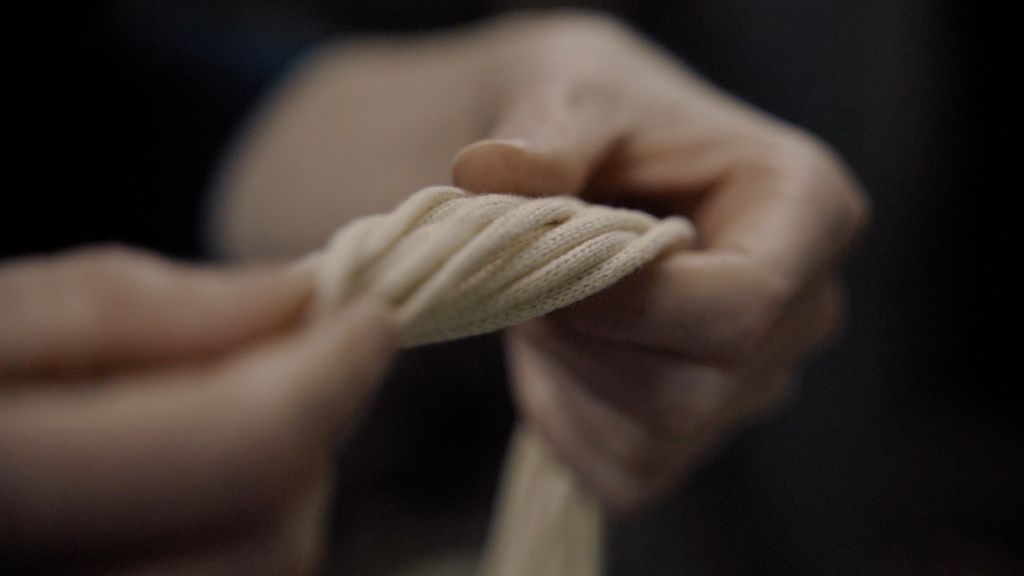 Beyond the ethical aspect, what role does the concept of aesthetic play in your approach?
The important thing for us is offering a product that is removed from the notion of profitability. Obsessing over prices – which is, by necessity, harmful for workers – has no place in our approach. Outside of that, I offer products made from vegetable fibres, which add beauty to people's lives. For people living in cities, disconnected from nature, in an environment that I describe as relatively artificial, a product that is pleasant to look at and touch helps to fill an emotional void.