How does design contribute to increasing the performance of SMEs? What design strategies can guide SMEs towards the circular economy?
Testimonies and discussions during the conference organised as part of AWEX's Export Days by Wallonia, Circular Economy: Role and Impact of Design at the service of manufacturing companies: strategies, testimonies and practical information.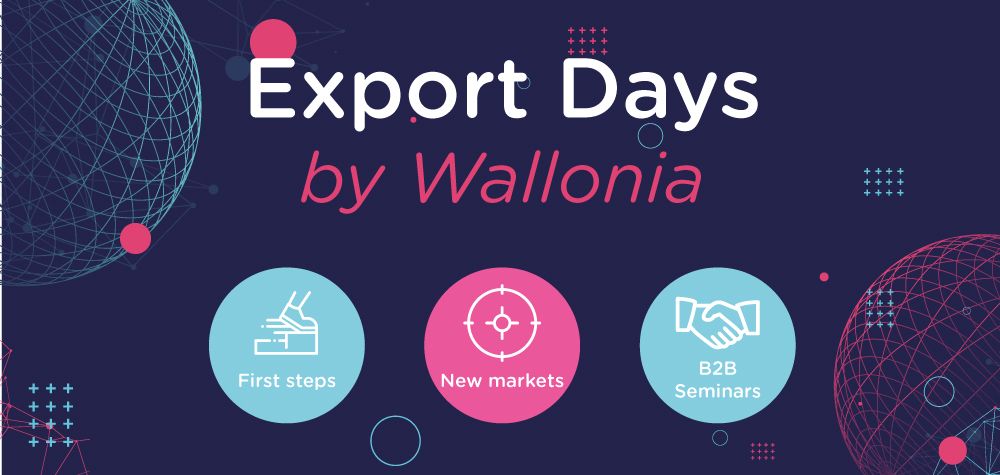 Export Days by Wallonia
Discover new markets and dare to export. This is the challenge proposed by Export Days by Wallonia, the largest event organised by the Walloon Export and Foreign Investment Agency (AWEX) for companies.
Are you thinking of going international? Are you still hesitating or do you feel ready? Would you like to know more about a specific market or sector? No company is too small or too specific to take the export route.
Learn. Share. Grow… Export
During these days, you will be able to meet the network of international economic and commercial advisors (CEC) free of charge. Coming from the 5 continents, they are an indispensable source of information for visitors on foreign markets and their mission is to guide you in your exporting process.
Whether you want to discover a market, identify new prospects, validate the potential of your product on the market, prepare or follow up a prospecting trip, be informed of the latest trends, etc.
During these meetings, you will be able to participate in the various thematic seminars and ask all your questions to the CECs!
With :René Branders (FIB Belgium S.A.), Jean-François Sidler (STÛV s.a.) and Julian Gamper (Bounce Sports).